Jenna Postma graduated last July as interior architect/product designer at the art academy of Groningen in Holland. She started a design studio in an old farm in Friesland, the North of Holland and in October she exhibited her designs at Dutch Design Week.
One of her designs, Unexpectable, is a is more than just a table. It's called Unexpectable because it exceeds your expectations as to functionality. The tabletop functions as a light switch so that when you lean on it, the light goes on. A pulley system also allows you to adjust the lamp's height for specific tasks.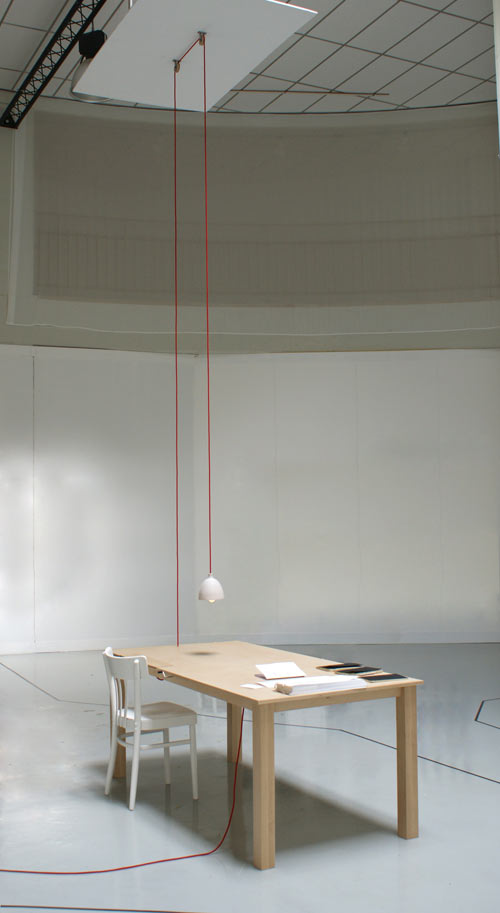 See it in action:
Movie by Maarten de Vries.