Unexpected Elements Define the Officina Bookcase + Riace Sofa
Unexpected Elements Define the Officina Bookcase + Riace Sofa
1/17 Photos
2/17 Photos
3/17 Photos
4/17 Photos
5/17 Photos
6/17 Photos
7/17 Photos
8/17 Photos
9/17 Photos
10/17 Photos
11/17 Photos
12/17 Photos
13/17 Photos
14/17 Photos
15/17 Photos
16/17 Photos
17/17 Photos
Since making their debut at the 60th Salone del Mobile during Milan Design Week 2023, Magis' Officina bookcase and Riace sofa have recently gone into production. Both contemporary pieces of furniture were realized by renowned designers Ronan and Erwan Bouroullec, and are at home in residential and commercial spaces.
The Officina wall-mounted bookcase system is the latest addition to the collection of the same name. Wall-mounted and characterized by clean lines and high functionality, the bookcase is an elegant solution for storing books and favorite objects. Perhaps unexpectedly, it features rough, artisanal wrought iron uprights painted in polyester powder (grey anthracite) to hold the shelves in place. The Officina bookcase's shelves come in one or two meters lengths, with the smaller also being available with a writing desk. Choose between MDF walnut veneer or painted black shelves.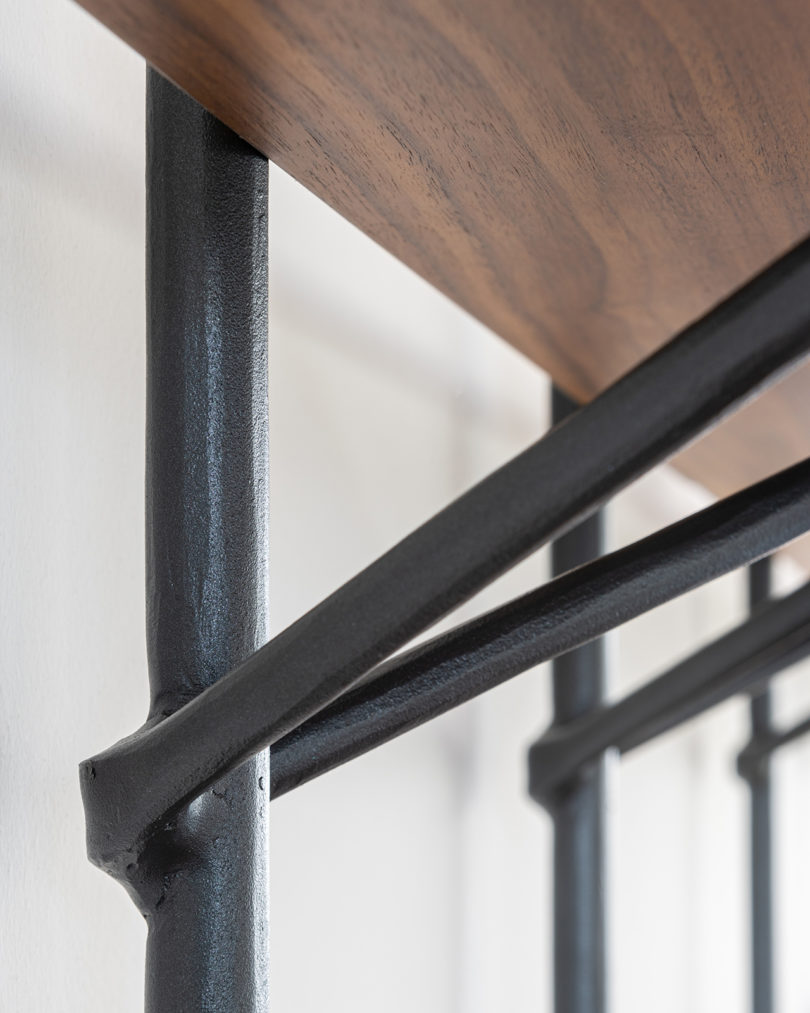 Looks are deceiving when it comes to the 4-seat Riace sofa – it measures in at nearly 11.5 feet wide. Riace borrows its name from two bronze sculptures that were discovered in southern Italy, both dating back to the 5th century BC. Tumbled white-bronze armrests and legs are balanced by the soft, curved structure of the sofa's body. The cushions are made from expanded polyurethane (class 1IM) before being covered in removable fabric in dark green, black, or grey.
To learn more about the Officina bookcase or Riace sofa, visit magisdesign.com.