British footwear brand United Nude has expanded far beyond exploring the architecture of feet, the impetus and inception point of the company founded by Rem D Koolhaas, nephew of the world famous architect of the same name, sans the initial. United Nude has even delved into experimental forms of automobiles and furniture in the past. But it's the functionally fashionable wares – like their newly unveiled Stealth Watches – that best exemplify Koolhaas and company's pursuit of delineating themselves from the crowd with confident and bold angularity which they describe as a "Lo Res design principle".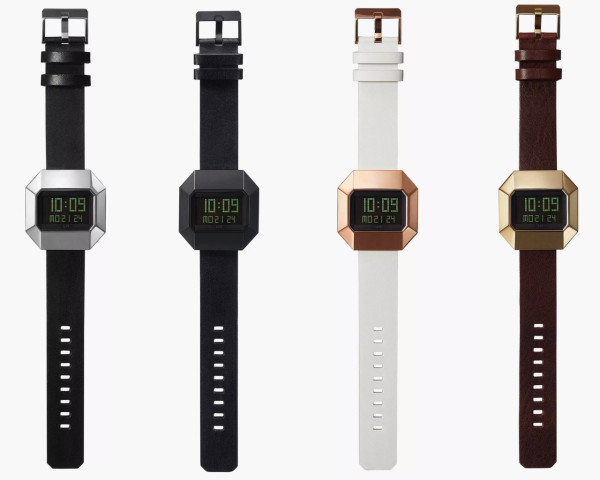 Available in both analog and digital editions, the newer digital Stealth Watch collection is constructed out of polished stainless steel with a hardened crystal glass front, plus a fine Italian leather strap to connect with wearer. Water-resistant, analog editions are available in 9 styles, with the new Stealth Digital offered in 4 variations.
Ideally, one would have both digital and analog editions (Stealth Digital are $325, Stealth Analog priced at $145), but if we had to pick, we think the Rose Gold edition with white leather band is a statement piece. Check out the complete collection at United Nude.