mode:lina designed the Urban Forester House in Poznań, Poland after taking on the project when it was just a newly built, raw home. They loved all of the concrete elements that came with the project, along with the open nature of the design, giving them the perfect starting point.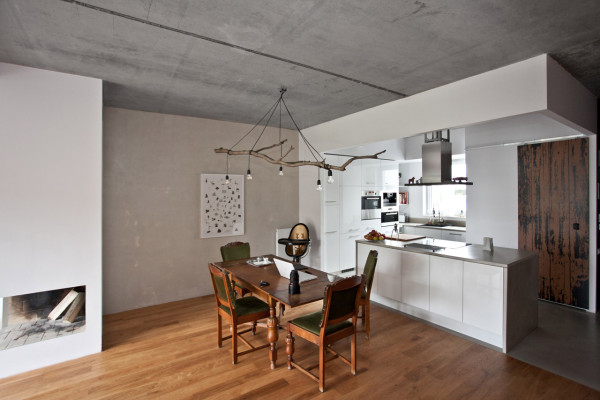 They kept the raw concrete and worked with it to warm it up, making cozy the optimal result. By incorporating the owner's inherited furniture and bringing in natural elements, they managed to get the look they were going for.
The warm wooden floors in the living room are partially covered by a cowhide rug, which adds a layer of texture into the space. The bumped out, corner fireplace is both functional and a great design element.
The open concrete stairs are partially trimmed in wood making them feel less cold.
The couple's ever-growing collection of books is housed in a bookshelf accessed from both the staircase side and the hallway upstairs.
The bathroom might be mostly white, but they added black accents, including that awesome pixelated creature in the tub backsplash.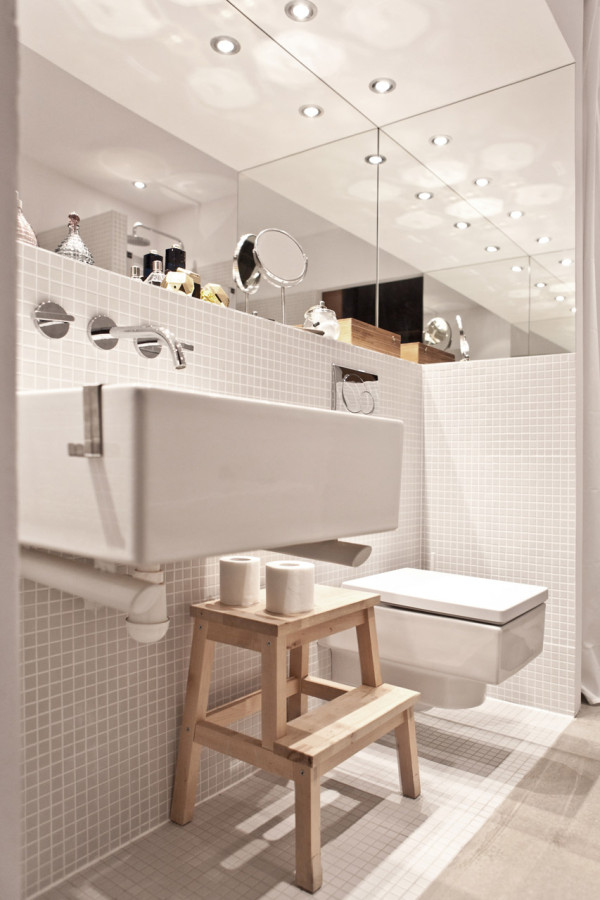 Simple pieces of wood overtop sheer white fabric in a branch-like design hide the closet in the master bedroom.
The owner brought a branch from their childhood holiday home to be used as the base for their dining room chandelier.
Photos by Marcin Ratajczak.