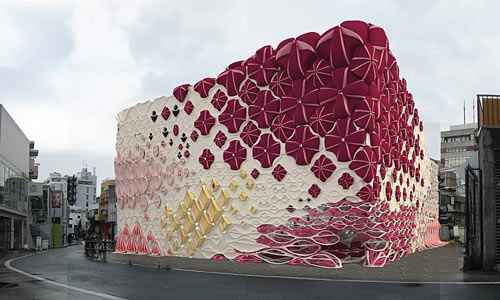 Urban Interiorites is surely a one-of-a-kind restaurant.
This restaurant design was a student project at the University of Pennsylvania School of Design, with Professor Ali Rahim, Tiffany Dahlen, and Virginia Melnyk. Located the Harajuku area of Tokyo, this restaurant, sake bar and lounge looks like some sort of psychedelic undersea world. I feel like I've been transported into The Jetsons and am inside some sort of giant space flower. I'm not even sure what is tables or chairs?
Using pinks, golds and metallic, each space is divided into sections by color and motif.