German firm baumraum, well known for their modern treehouse designs, designed the ultimate – The Urban Treehouse – in Berlin. There are two houses that hover on small bases, strategically placed within the surrounding trees. The best part is that they act as a hotel so anyone can rent them out for short-term stays giving just a hint of what it's like to live amongst the trees.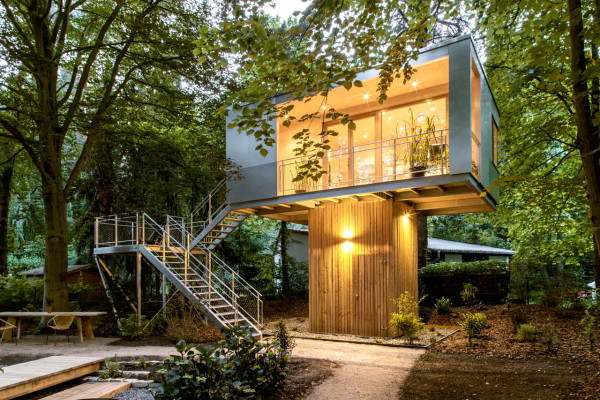 The project was conceived by a grandfather and grandson as an experiment and research project for new construction and housing that blends with nature. They wanted the project to inspire and act as an oasis. The grandson, Kolja Stegemann approached baumraum to make the idea a reality by bringing a normally rural idea into the city.
The most important aspect of the project was to preserve the trees on the 650 square meter, wooded property.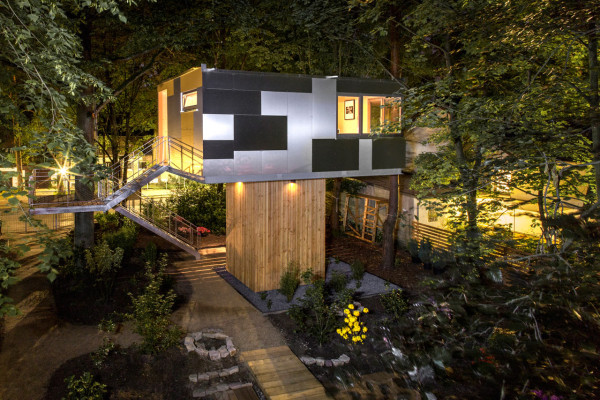 The small, larch wood-covered bases hold the building's utilities, supply circuit, and garden tools. The walls, ceiling, and floors are made of solid, prefabricated, 5-layer spruce panels, which is supported by galvanized steel frames.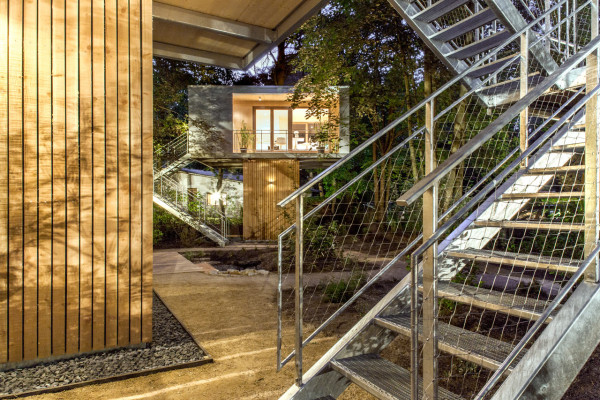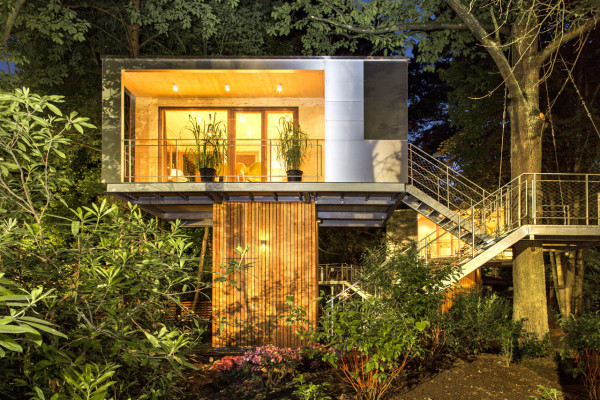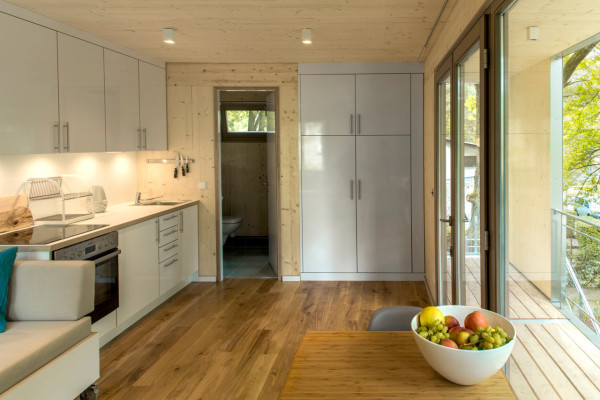 Inside, the units are outfitted with everything one might need – a kitchen, bathroom, and a comfortable bed. Lots of windows fill the small spaces with lots of light.
Solid wood spruce panels were left visible and unfinished adding texture to the bare walls.
Merging city and country, The Urban Treehouses aim to change your perspective of the world.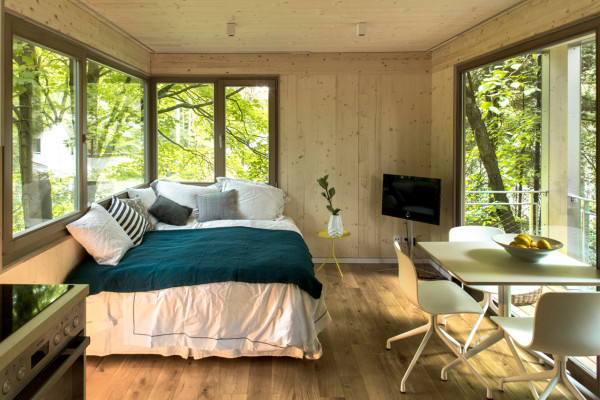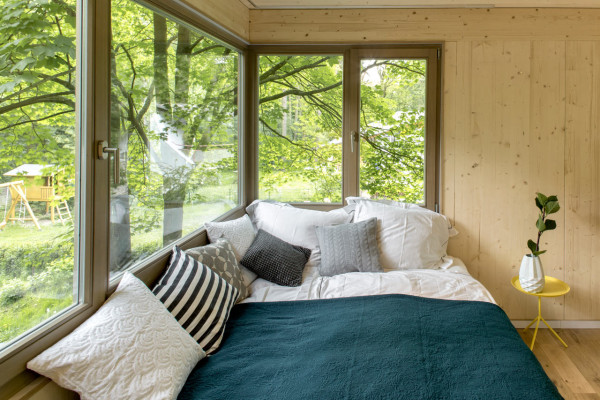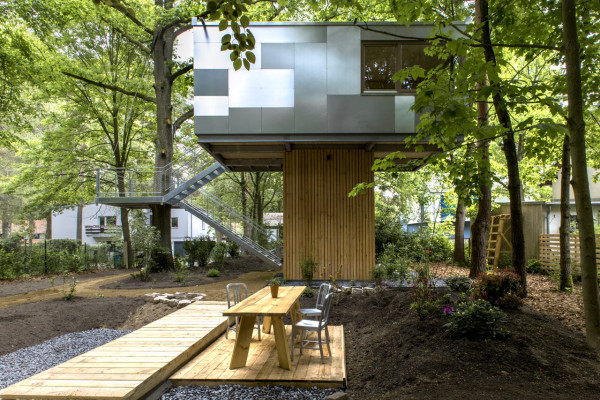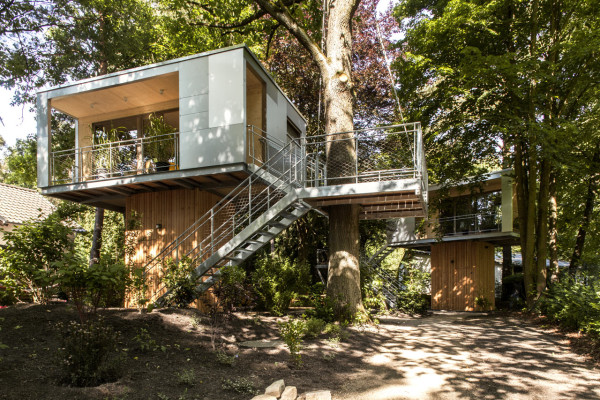 Photos by Laura Fiorio.