Lisbon-based design studio UTIL is set to present their collection of furniture and accessories at this month's London Design Fair. The brand was invited to showcase their wares at the Inspiring Portugal pavilion and along with their current collection, they're launching a new version of their Oyster Stool. While the products are designed throughout Europe, they're manufactured exclusively in Portugal. Each of the objects is based on the idea of welcoming with the hope that they offer comfort in your daily routine.
Oyster is a stool, now also available in a bar version, designed by Geckeler Michels out of solid ash. The tripod design creates a visually interesting base while the seat features an off-cut letting it rest close to another piece of furniture. Oyster also doubles as a side table.
Basso is a rolling mini bar designed by Manuel Amaral Netto. The powder coated steel bar includes a tray with a cork mat for your glasses and a bucket-like base to hold your bottles.
Spout, also by Manuel Amaral Netto, doubles as a fruit bowl and a vase. The ceramic design features a spout that can hold flower stems, while the bowl is designed to hold your fruits and vegetables.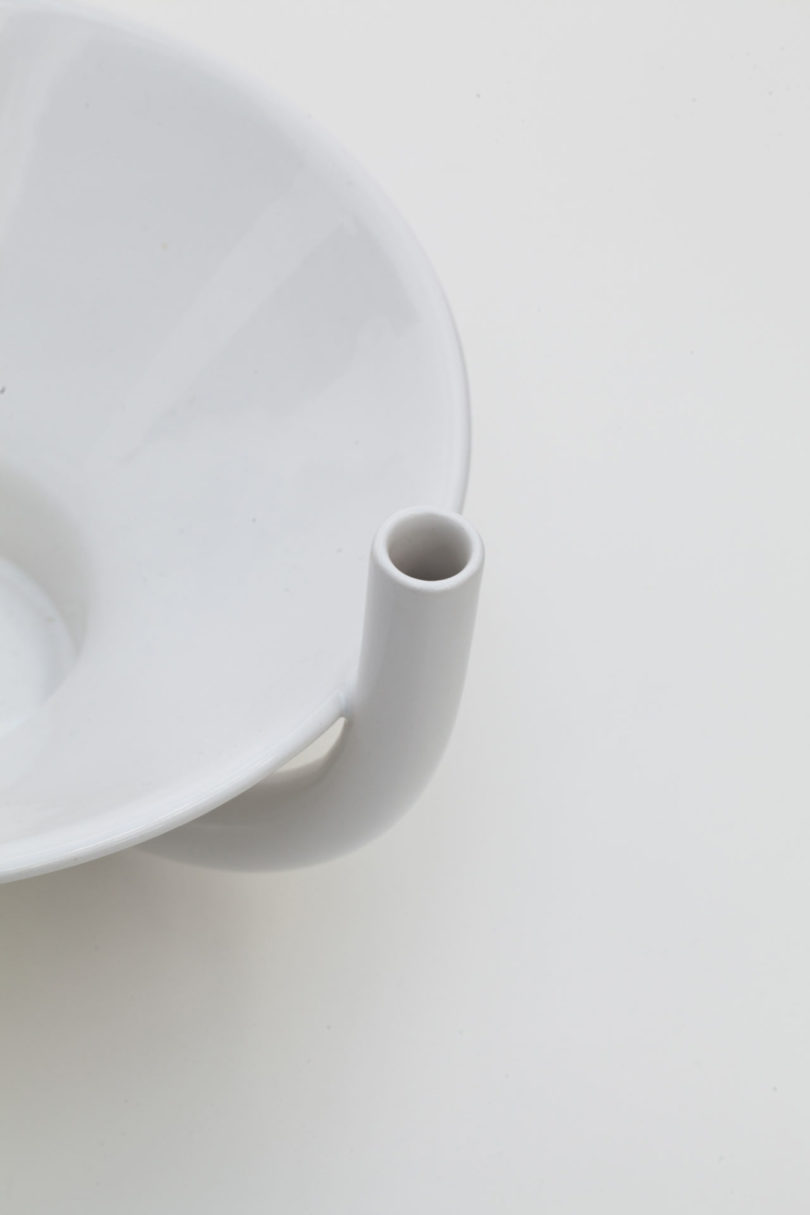 Designed by Relvão Kellermann, Dual is a carafe and glass set both of which are created with an asymmetrical shape that allows for pouring out of both sides.