Vacancy is a brushed brass and chrome side table and lighting fixture that was specially designed for House of Today, an organization that showcases the work of emerging Lebanese designers.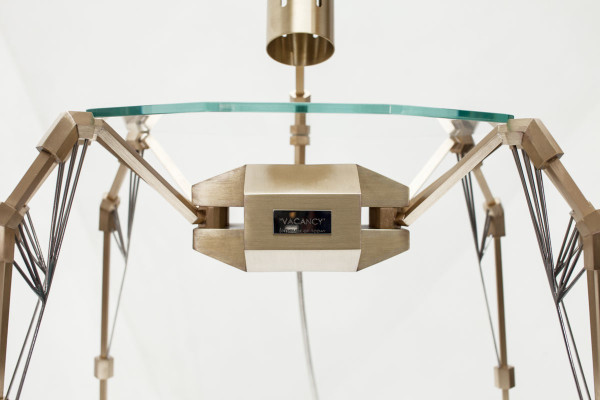 Designed by architect and designer Celine Stephan Eid, Vacancy is a sharp, angular piece that speaks to the nature of a city throughout time. It kind of resembles a robotic insect… ready to spring alive at any moment!
From the designer:
The clock ticks endlessly, but does not display time. The clock ticks endlessly, but their inertia persists. Beyond the self-advertising spectacle of our pillars, our city's present remains stagnant, as vacant as a timeless clock.