VARMBLIXT Provides the Biggest Effect With the Least Resources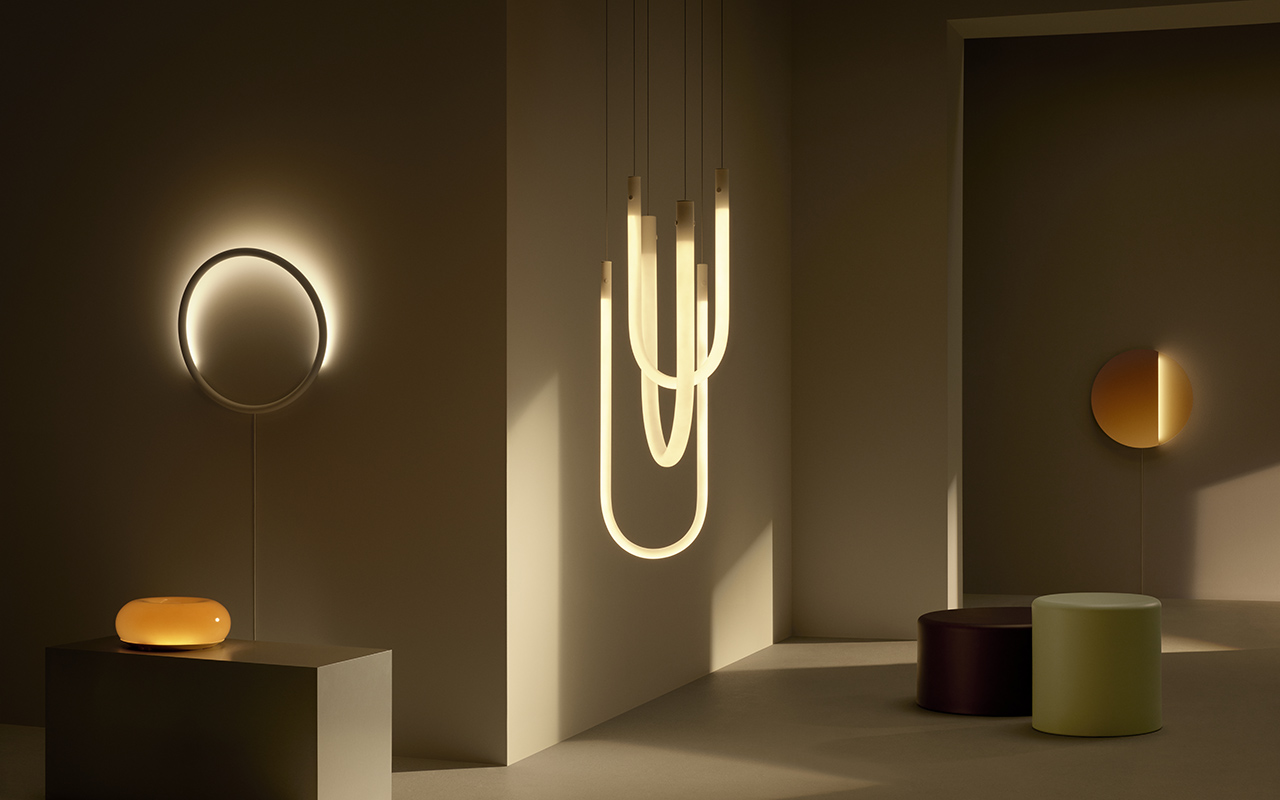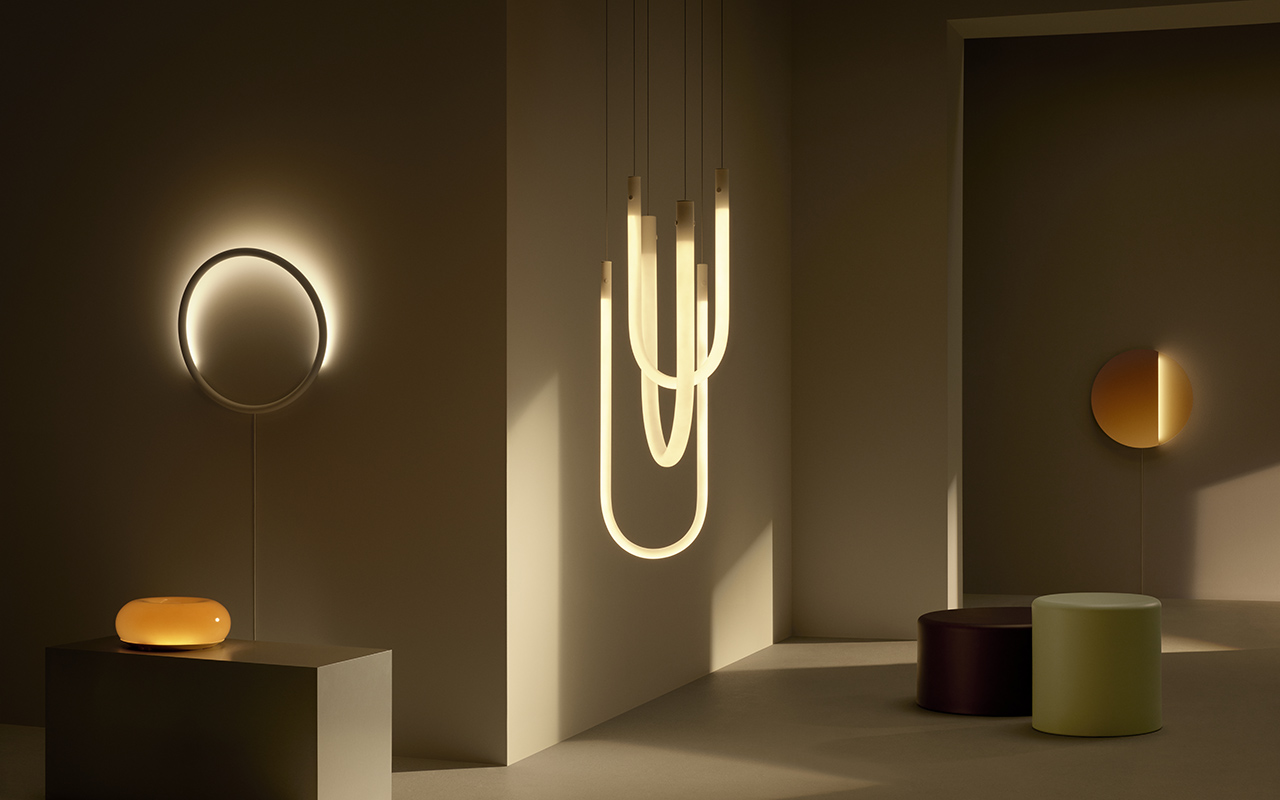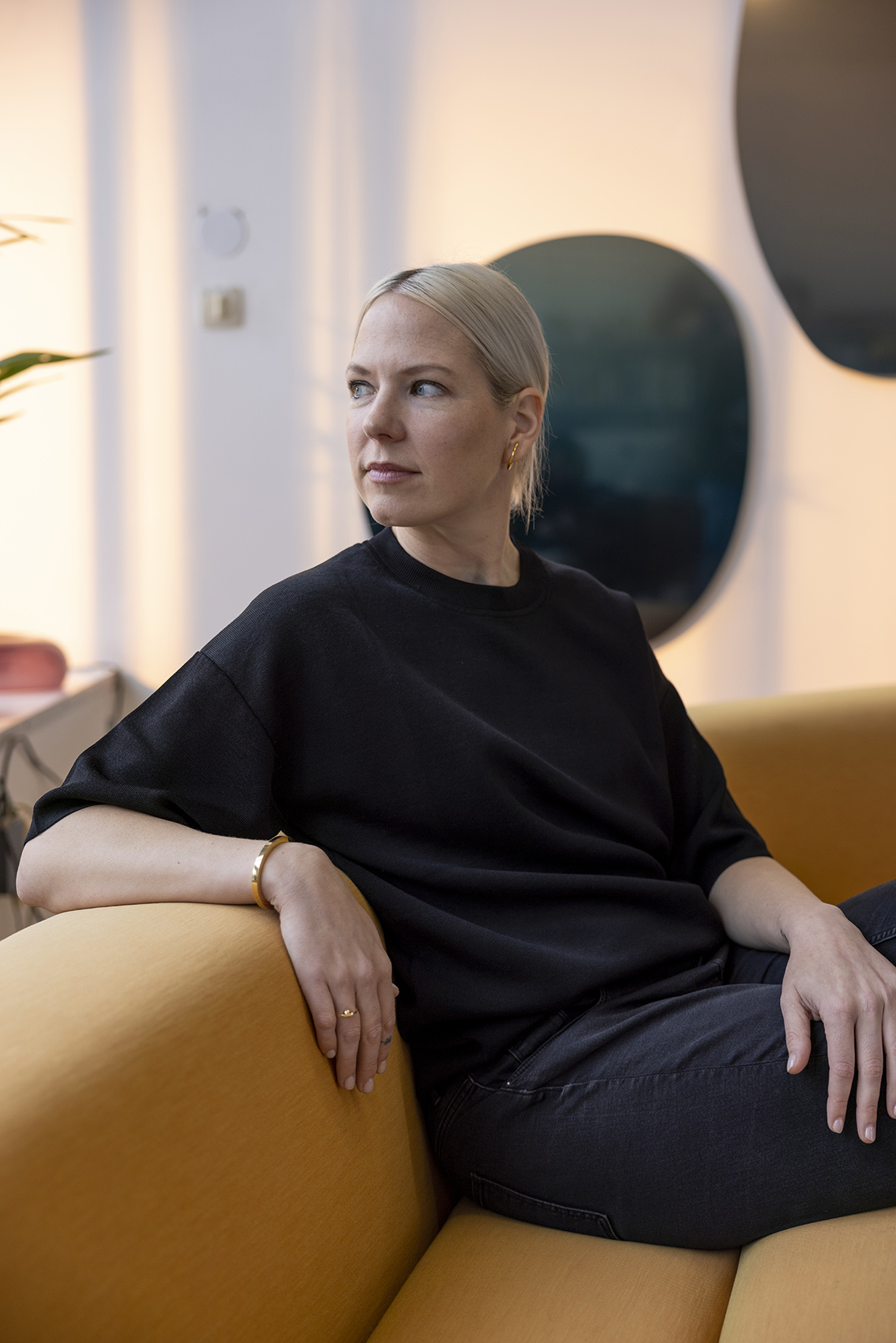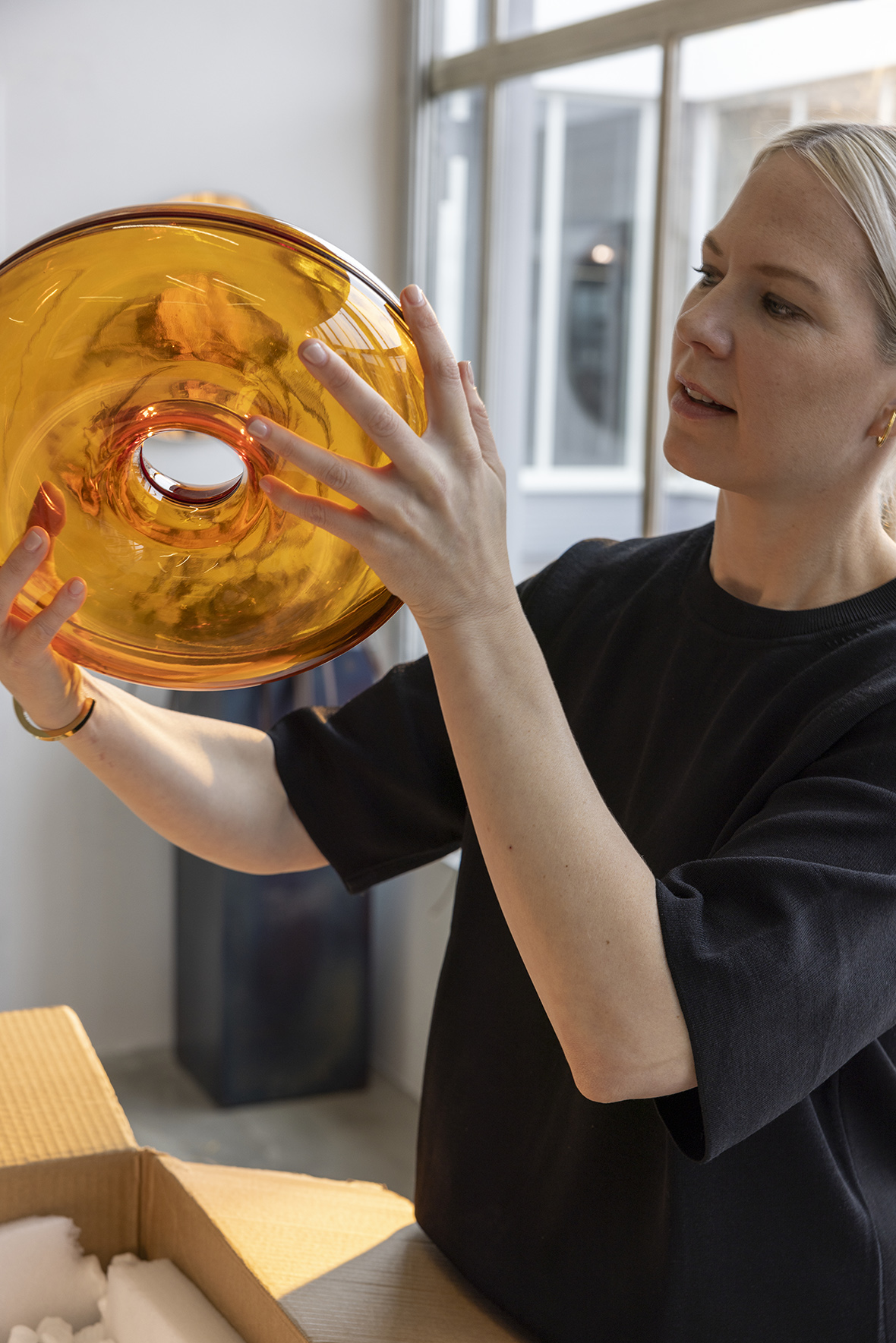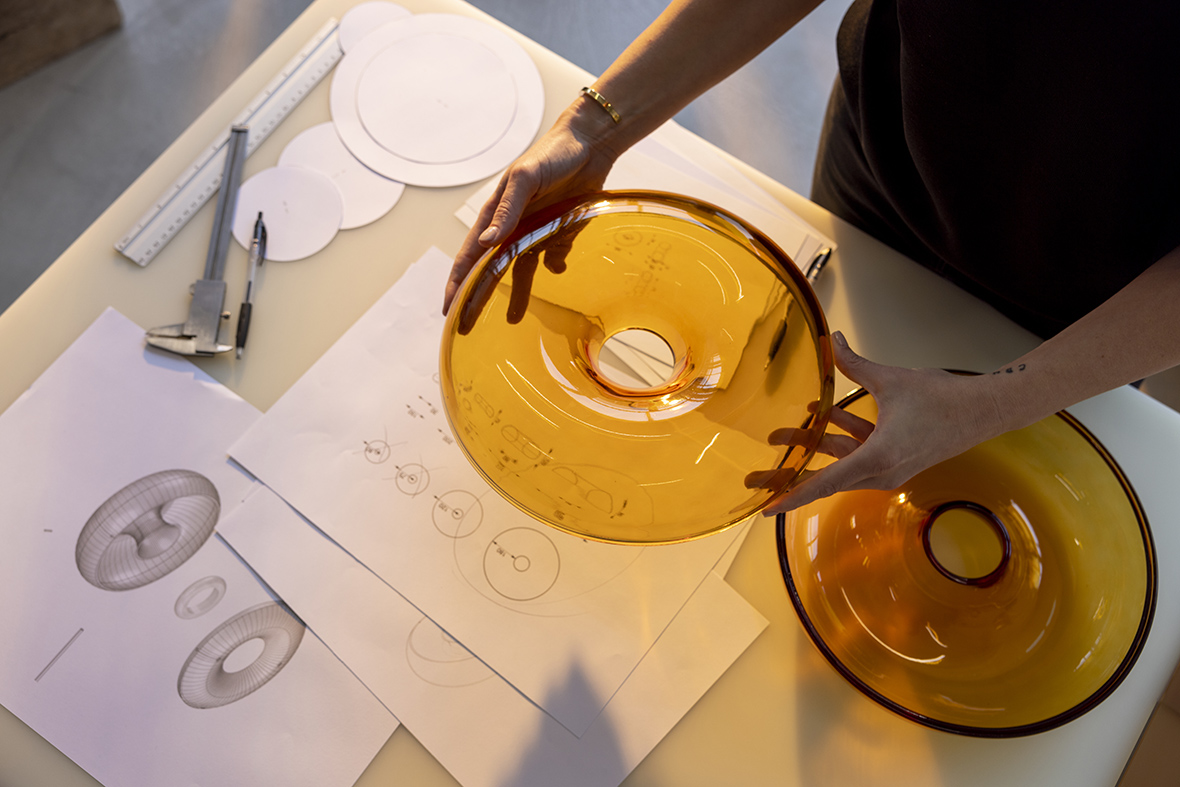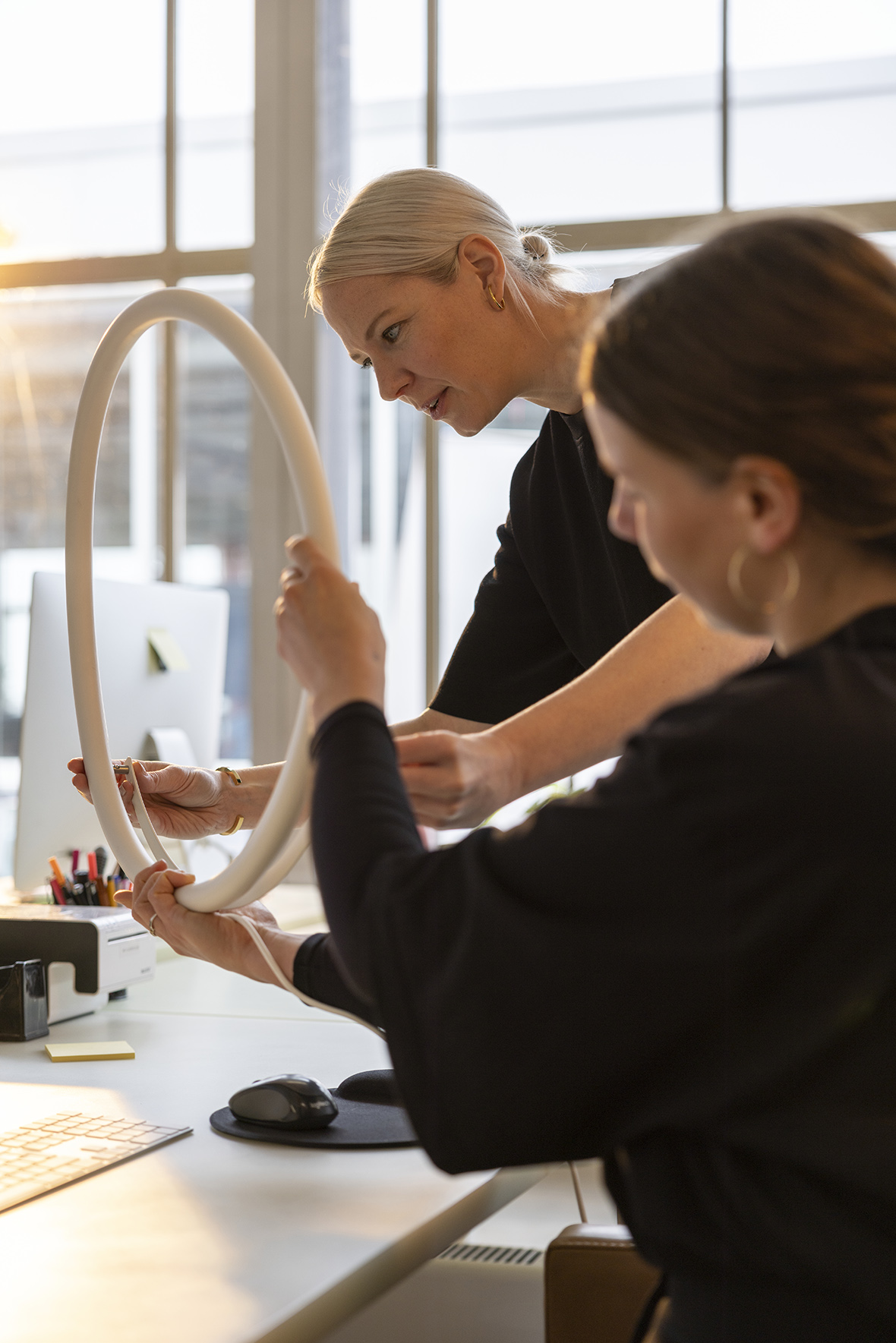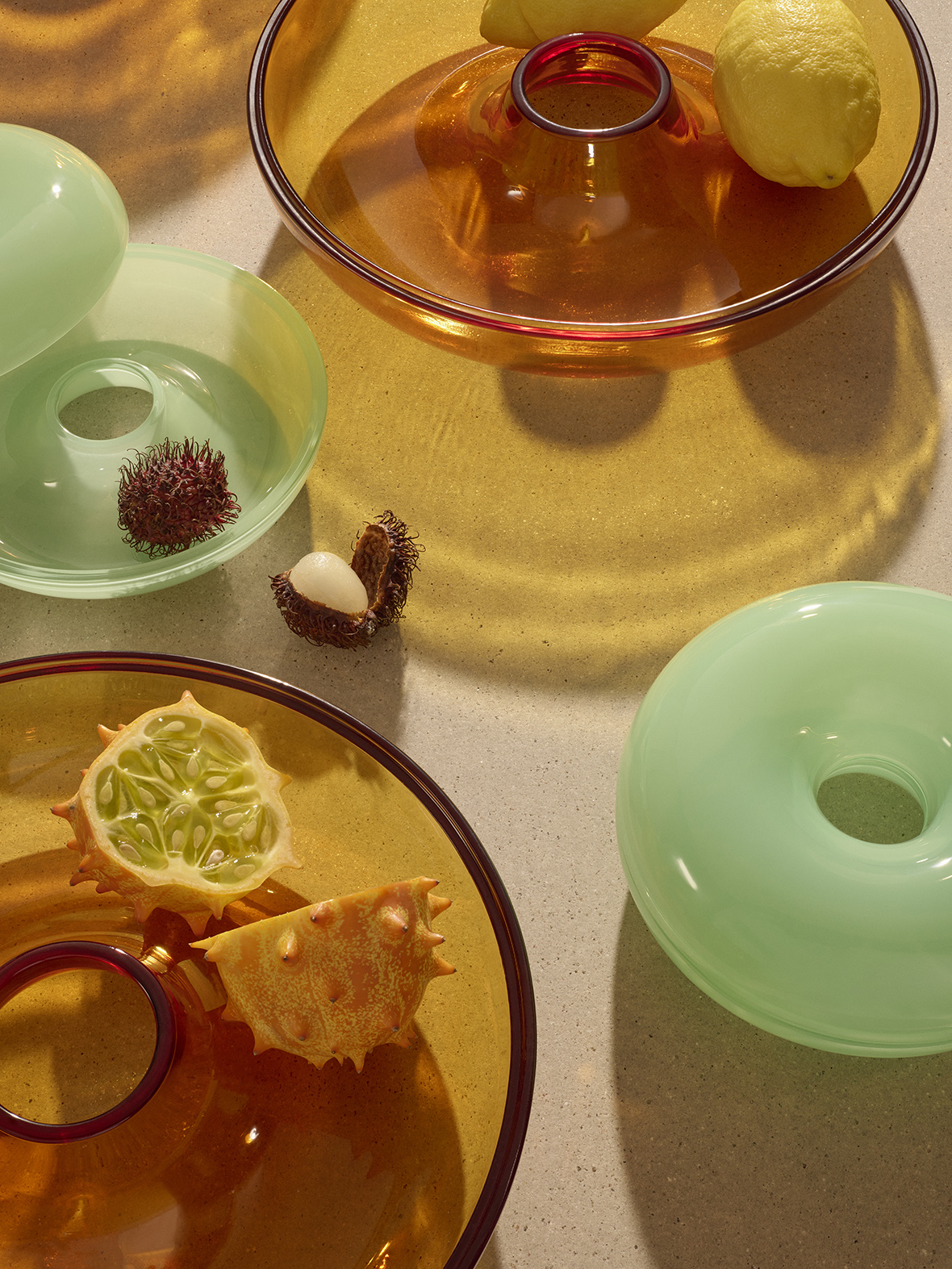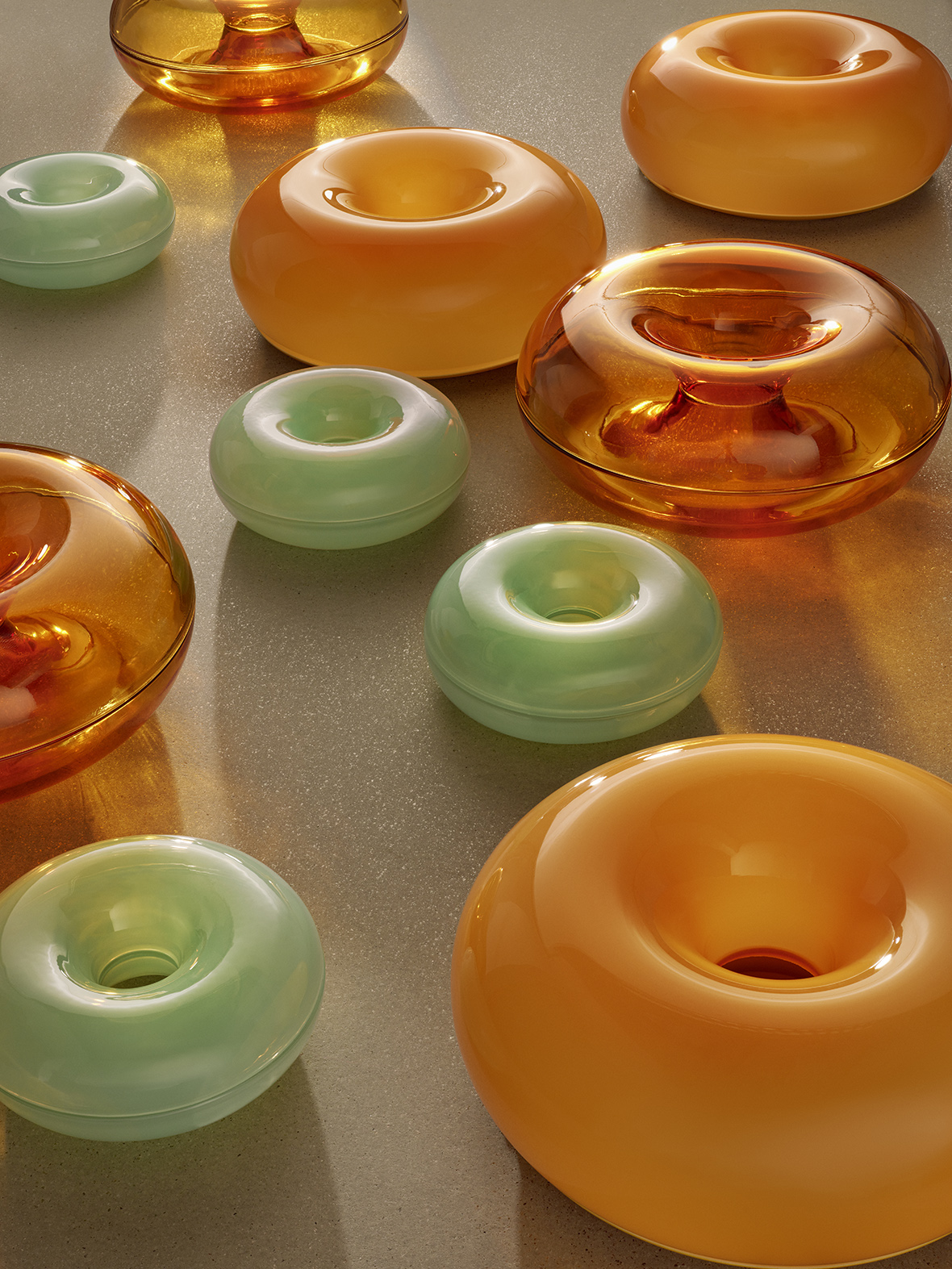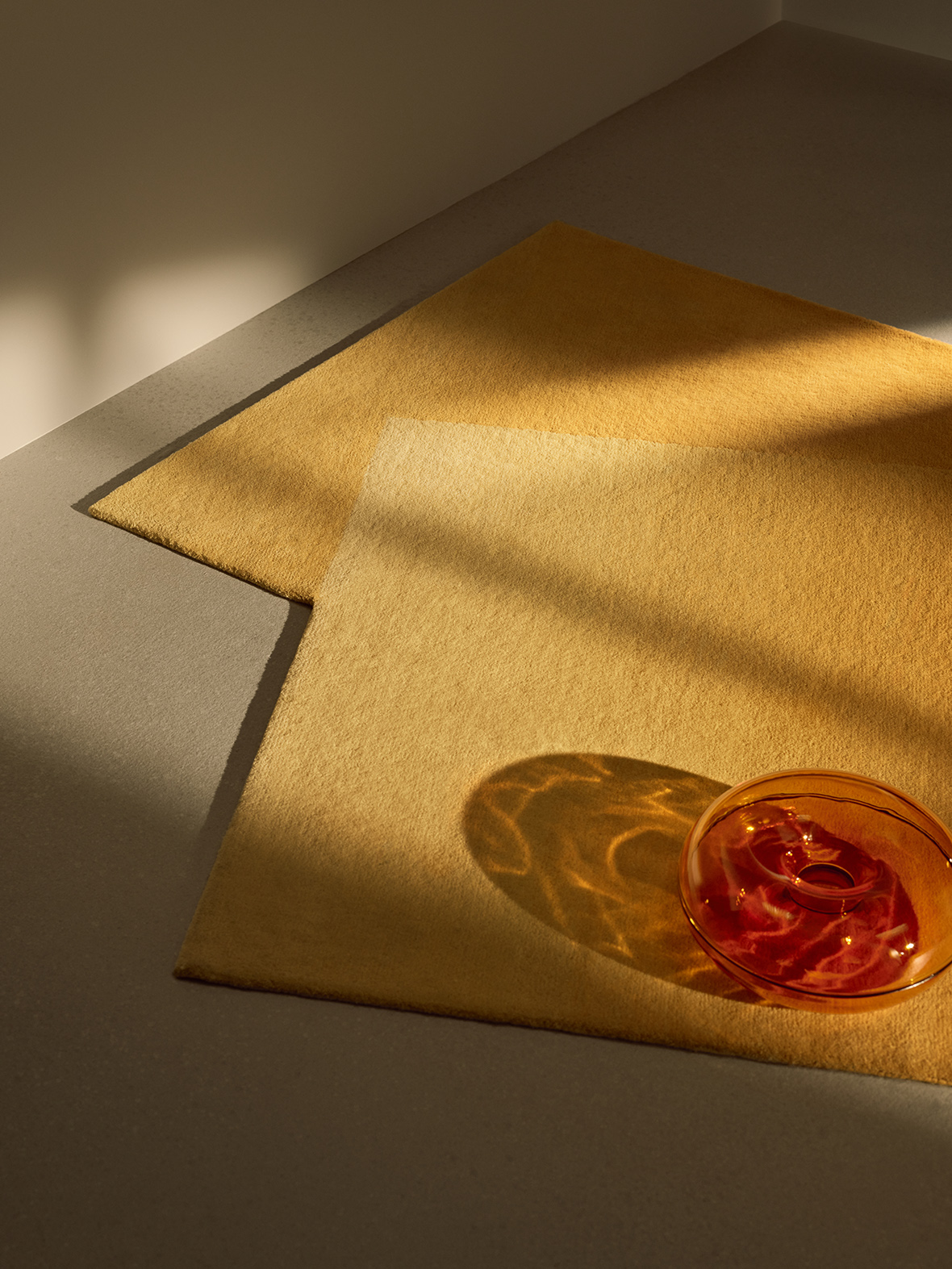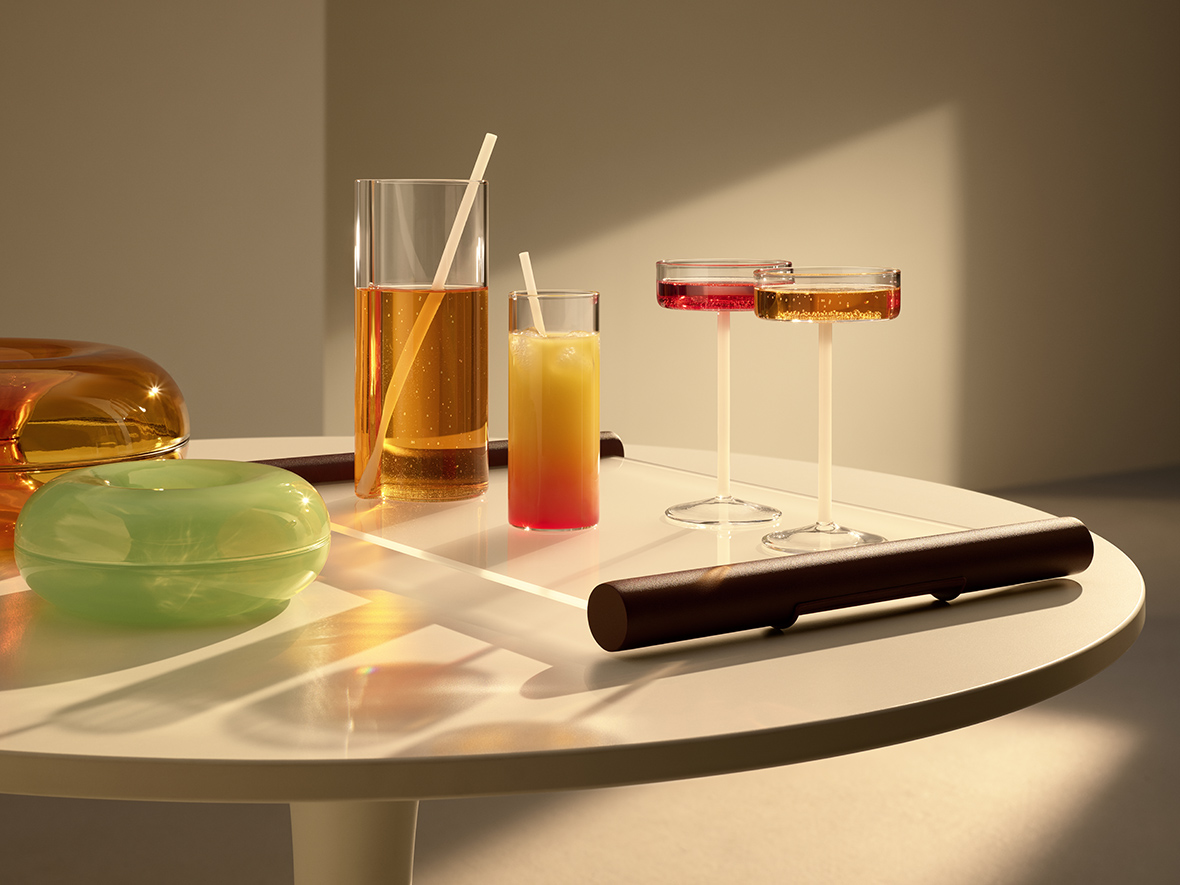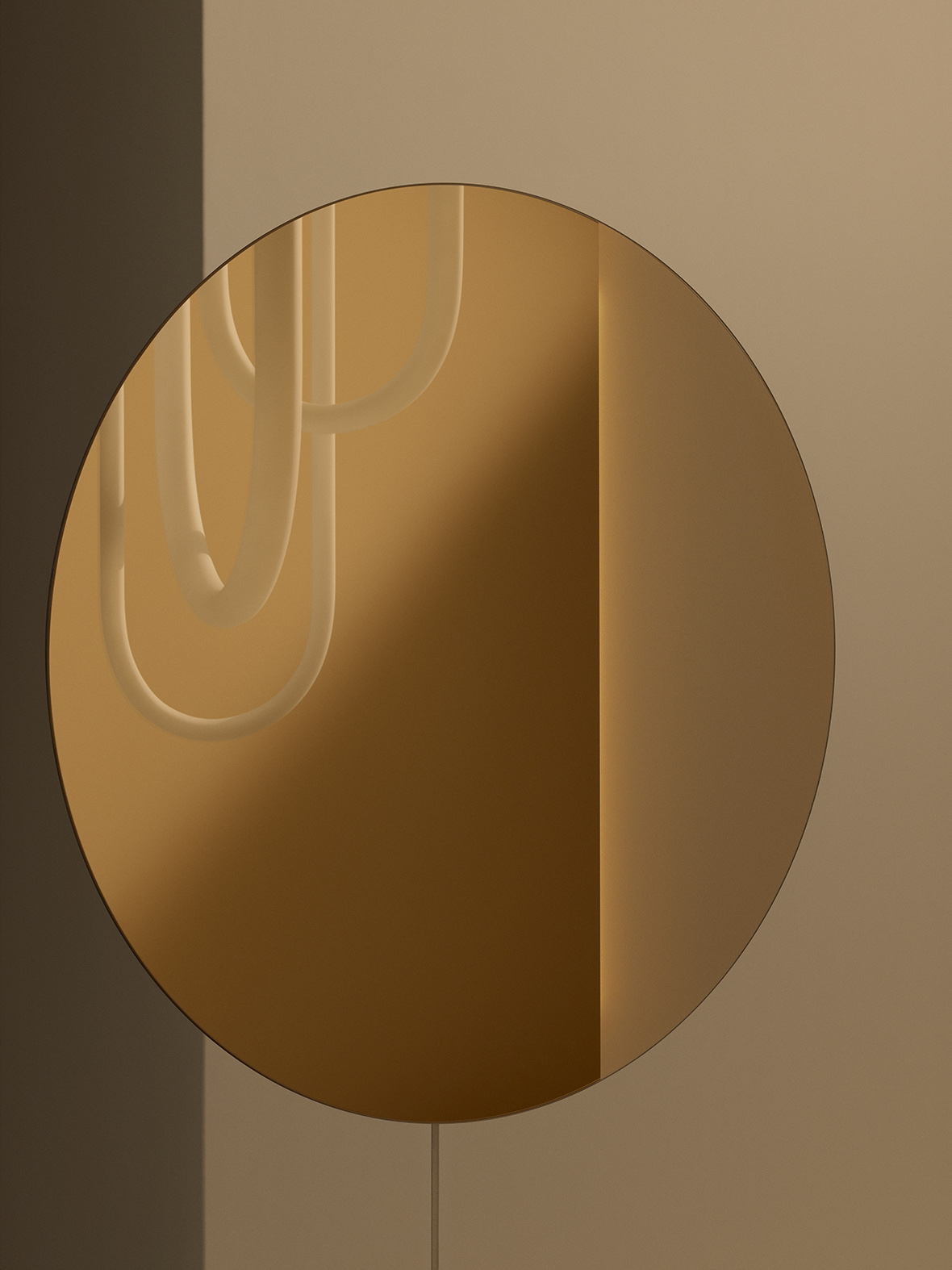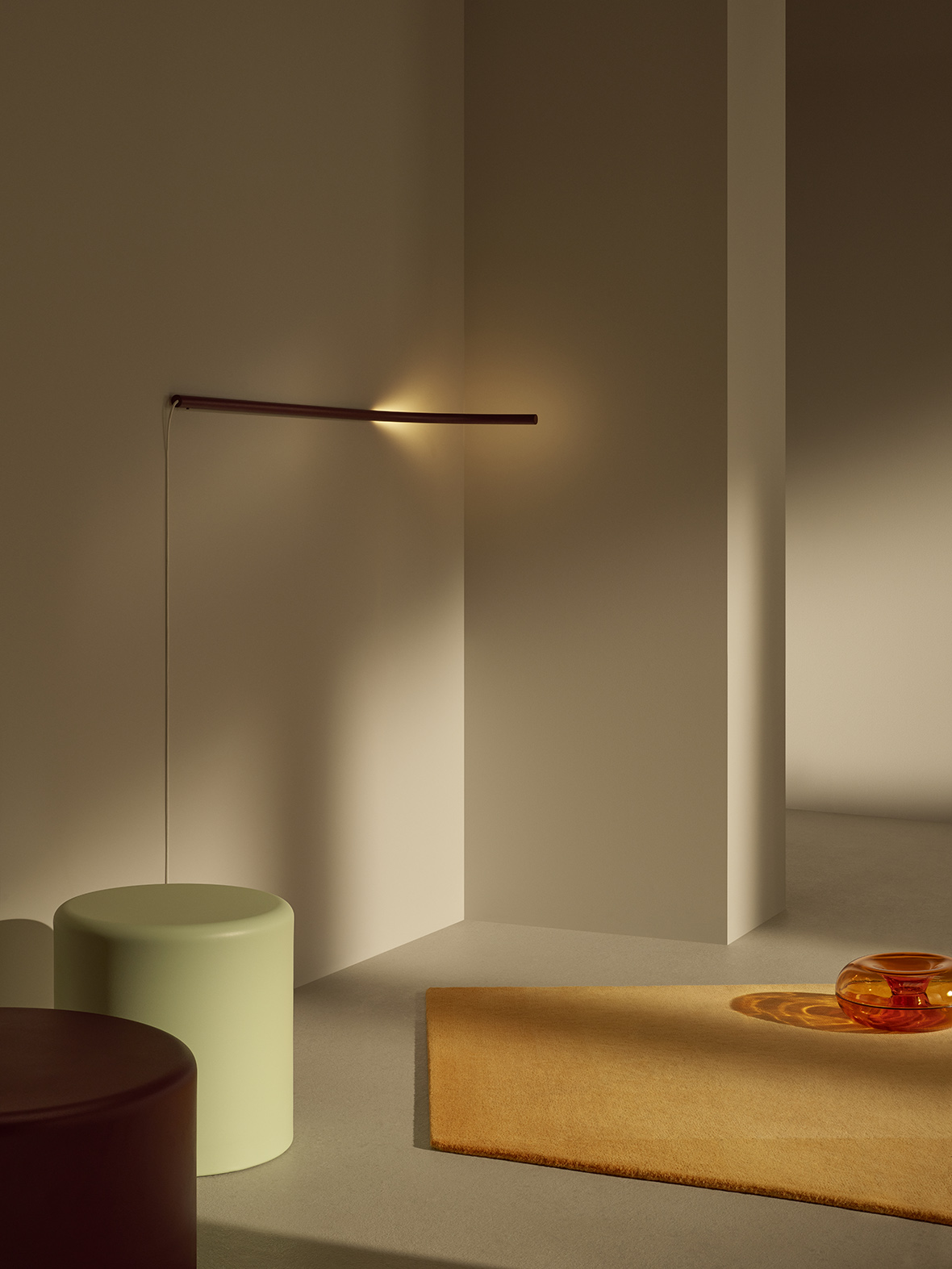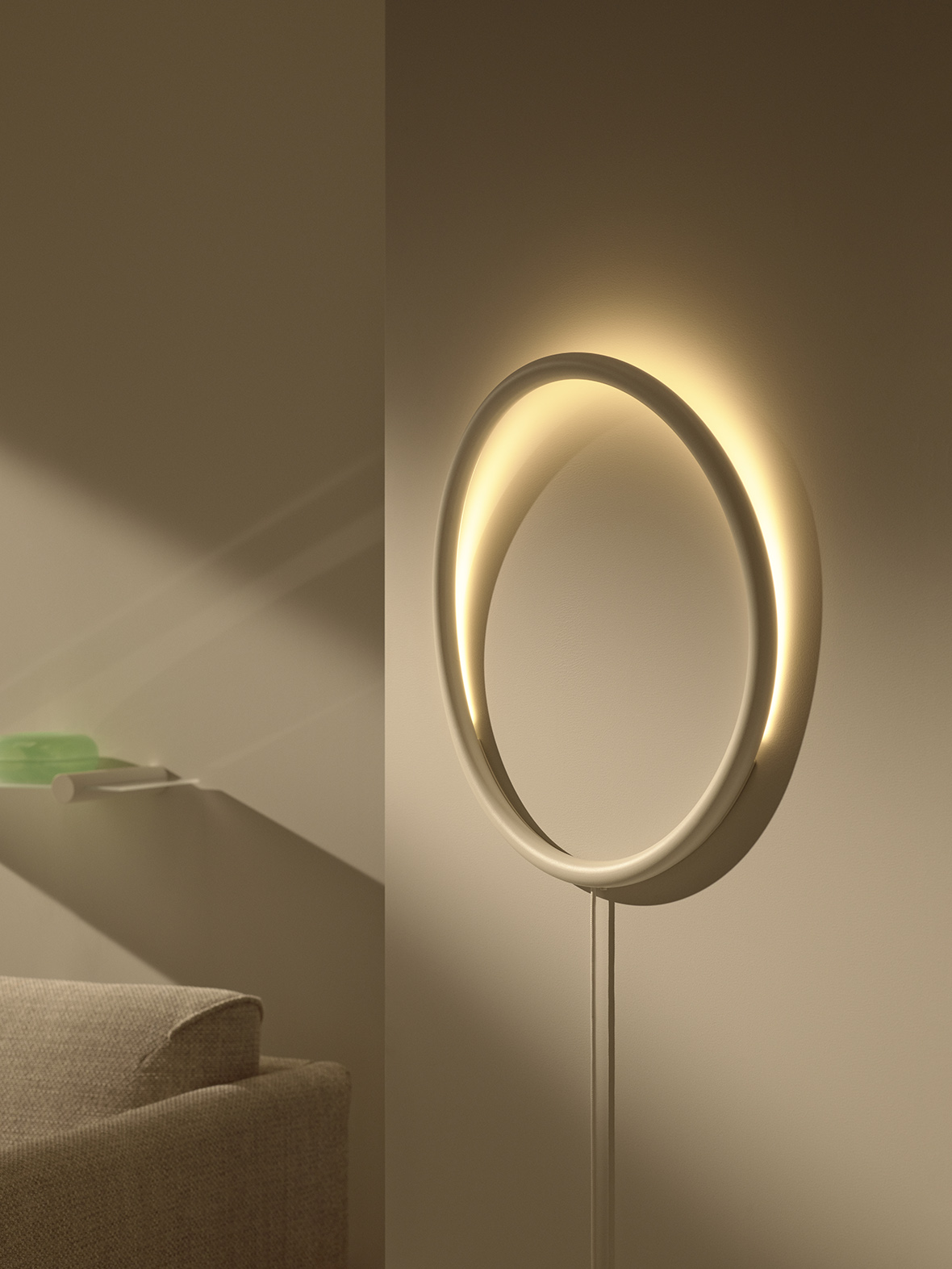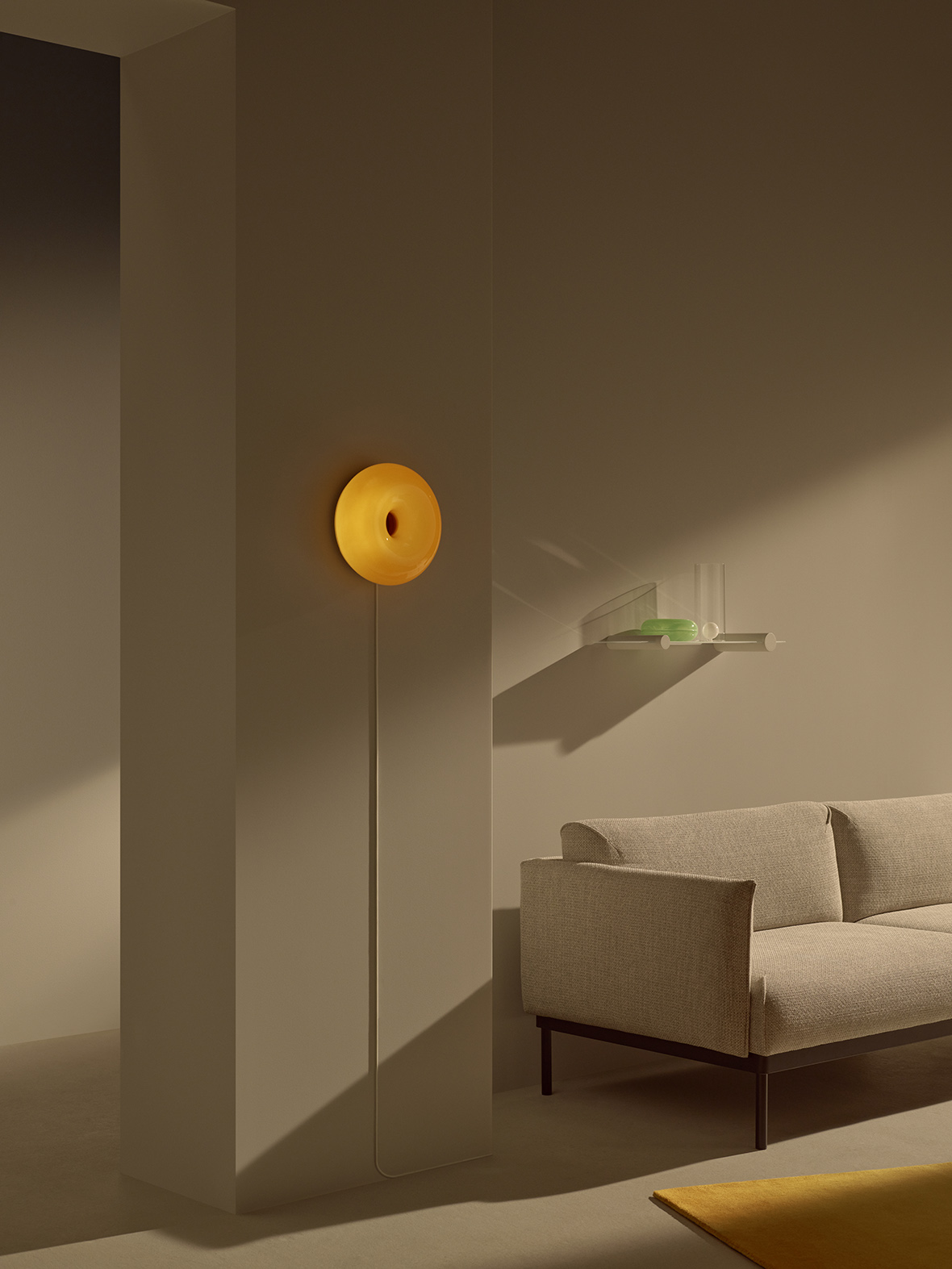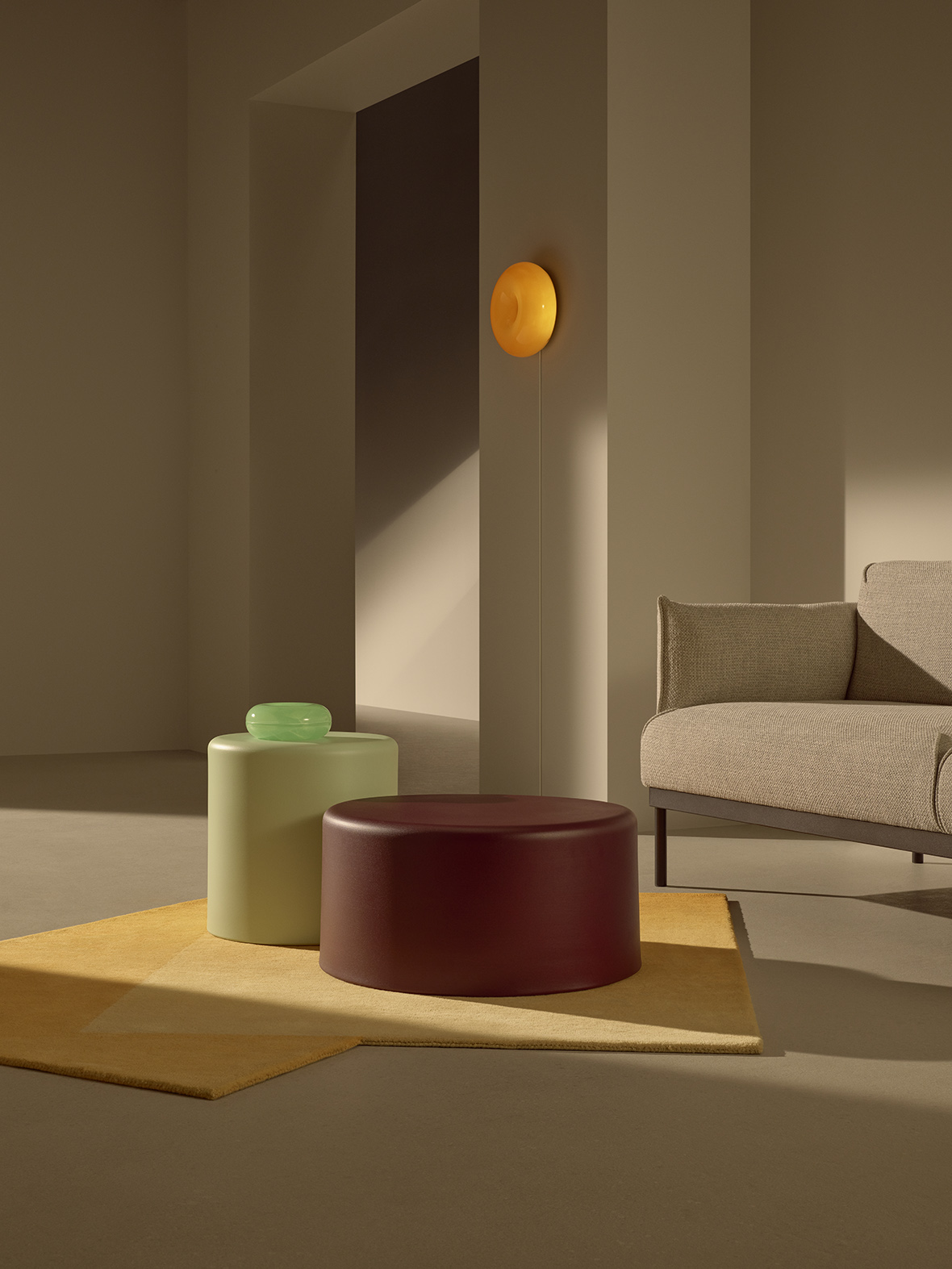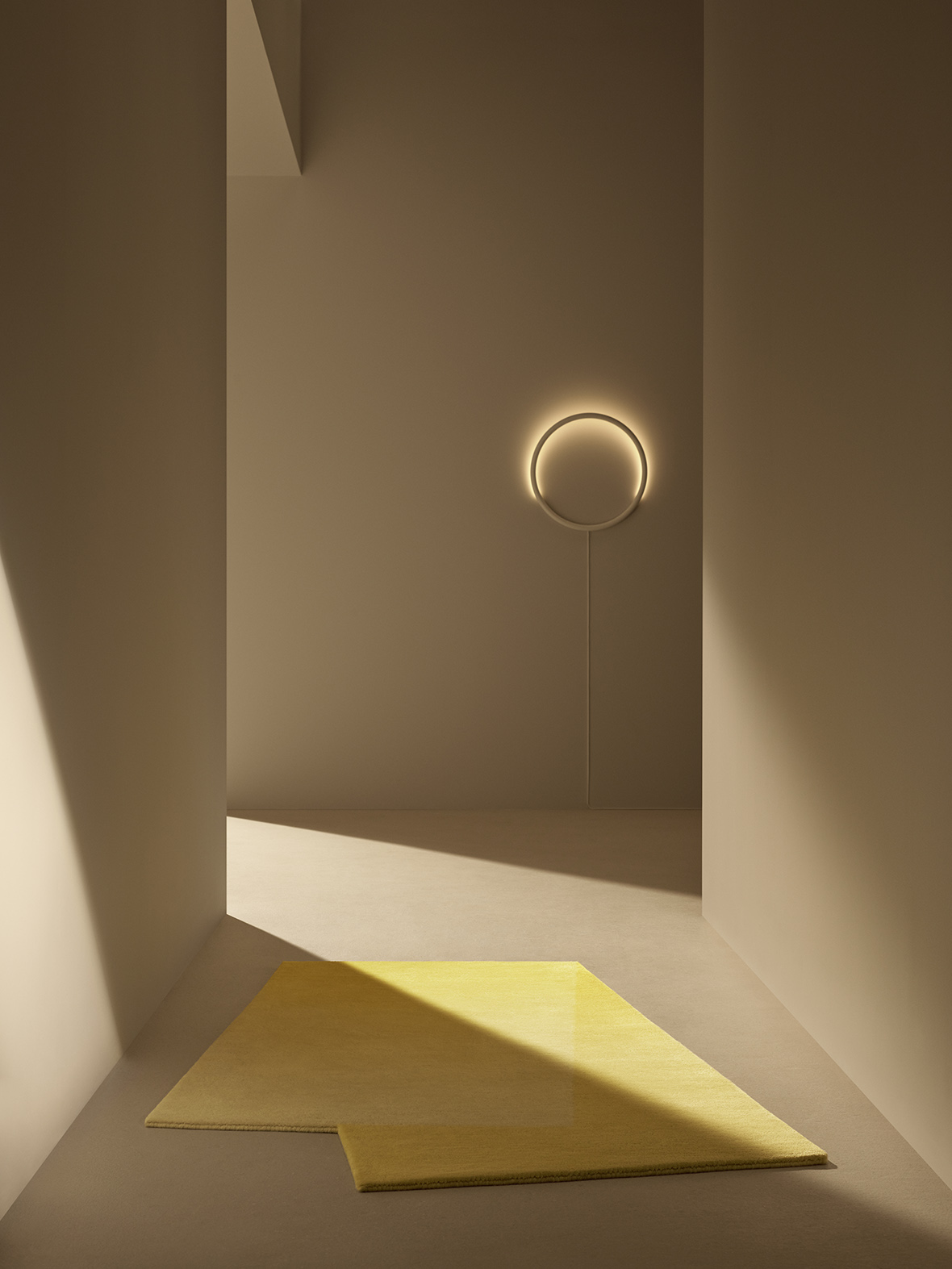 VARMBLIXT Provides the Biggest Effect With the Least Resources
1/19 Photos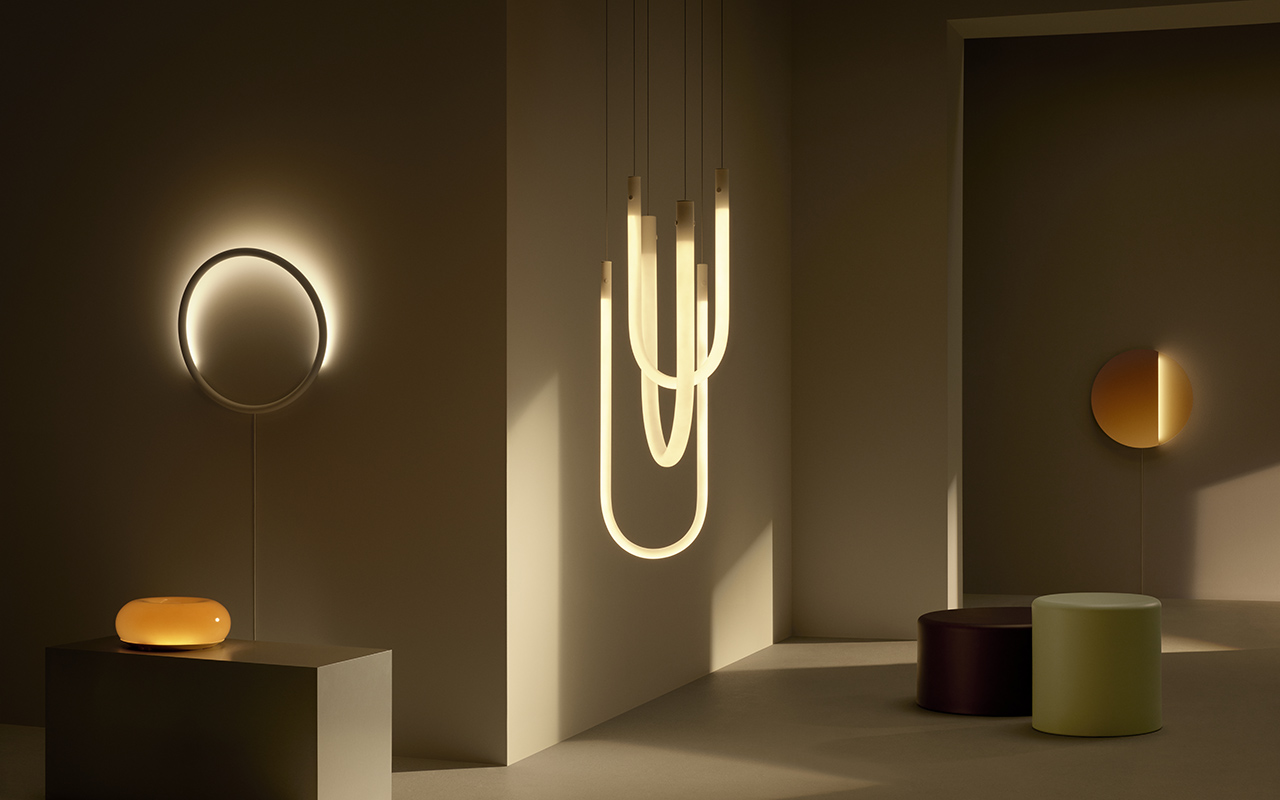 2/19 Photos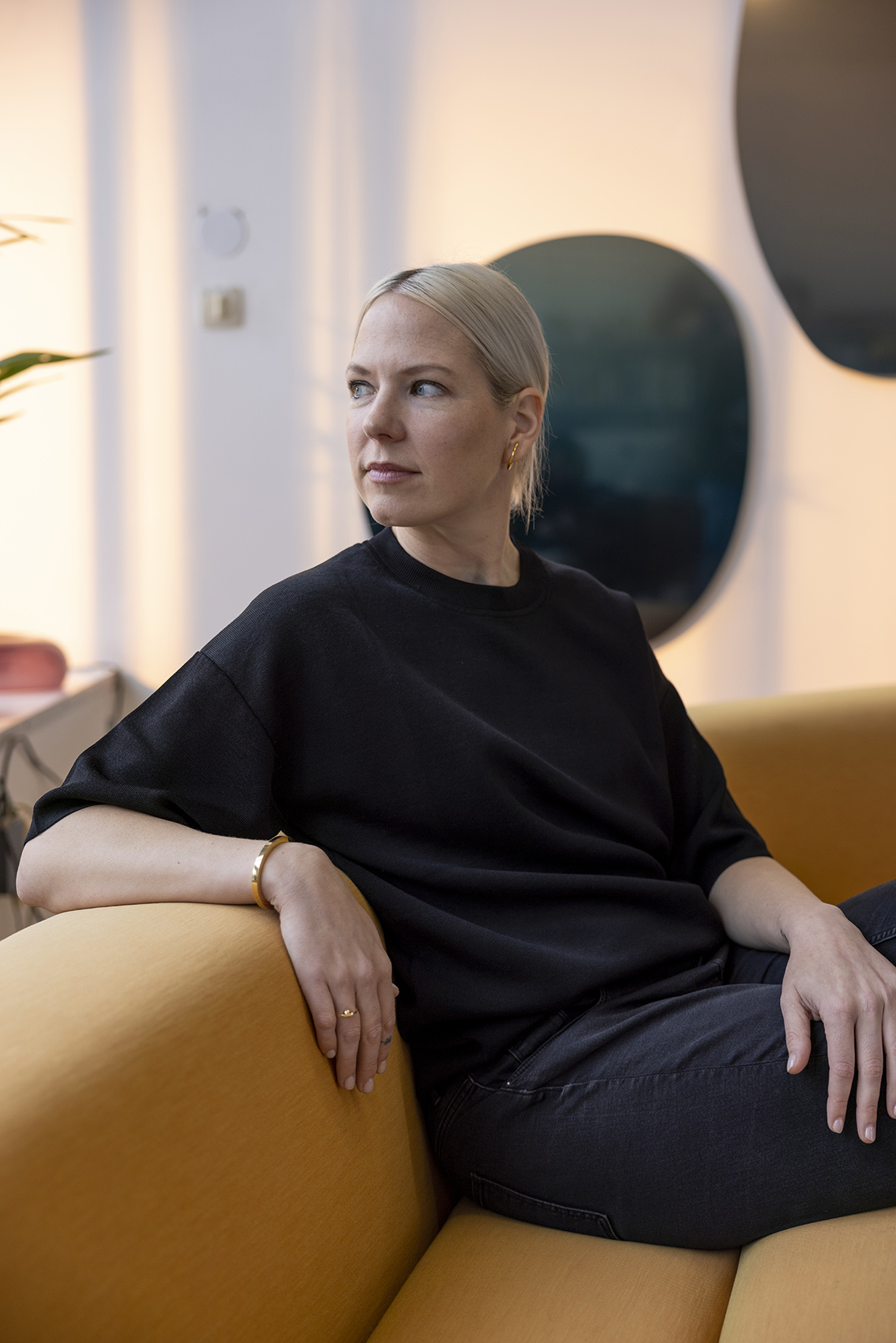 3/19 Photos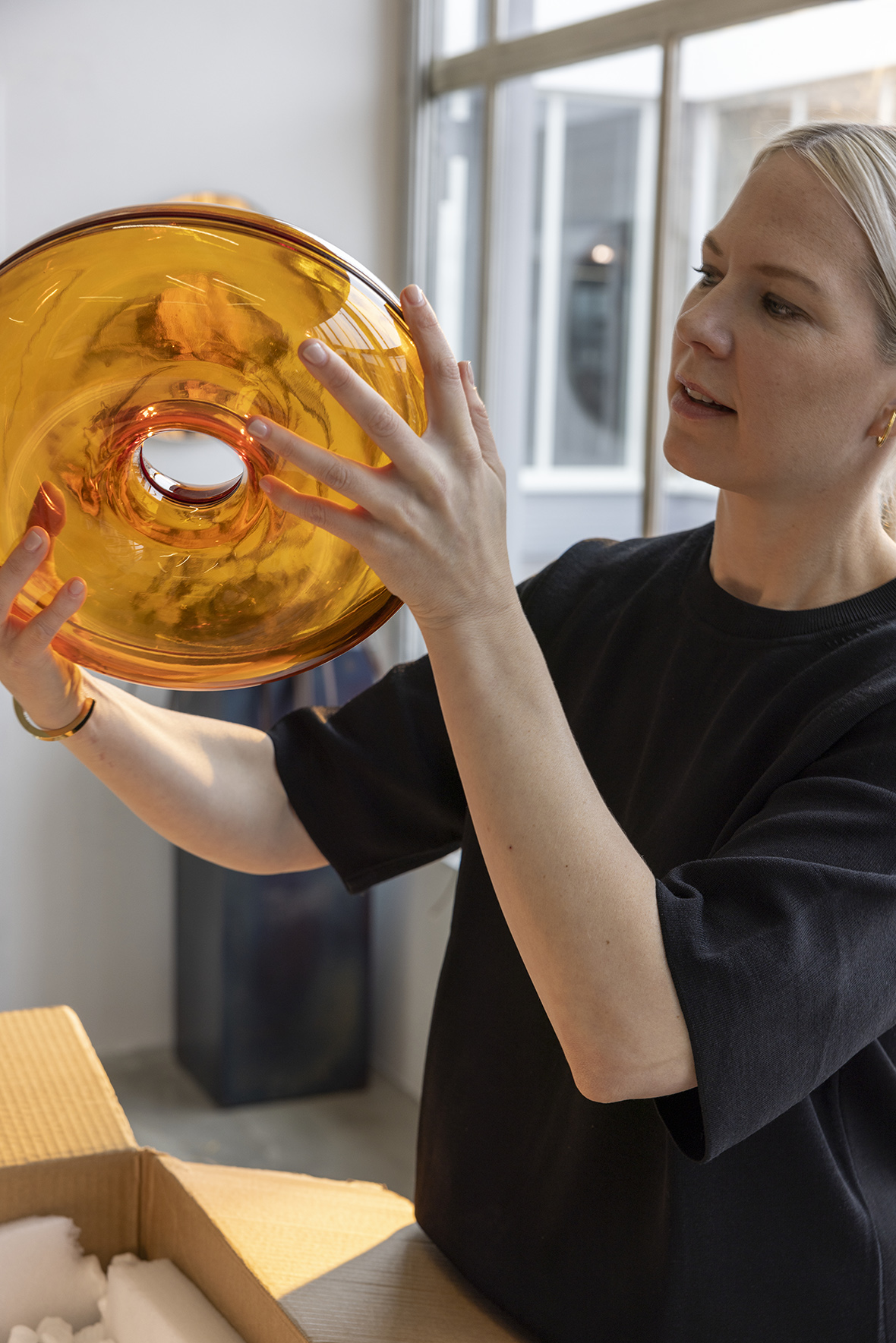 4/19 Photos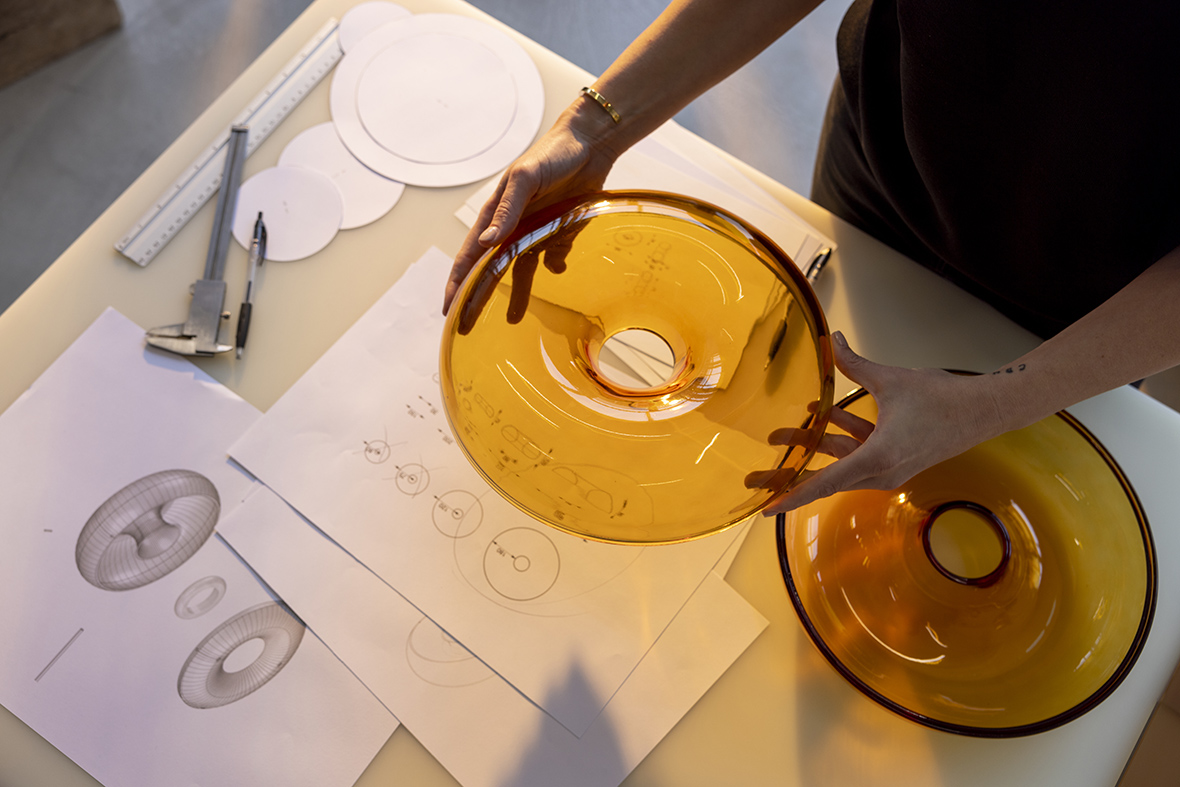 5/19 Photos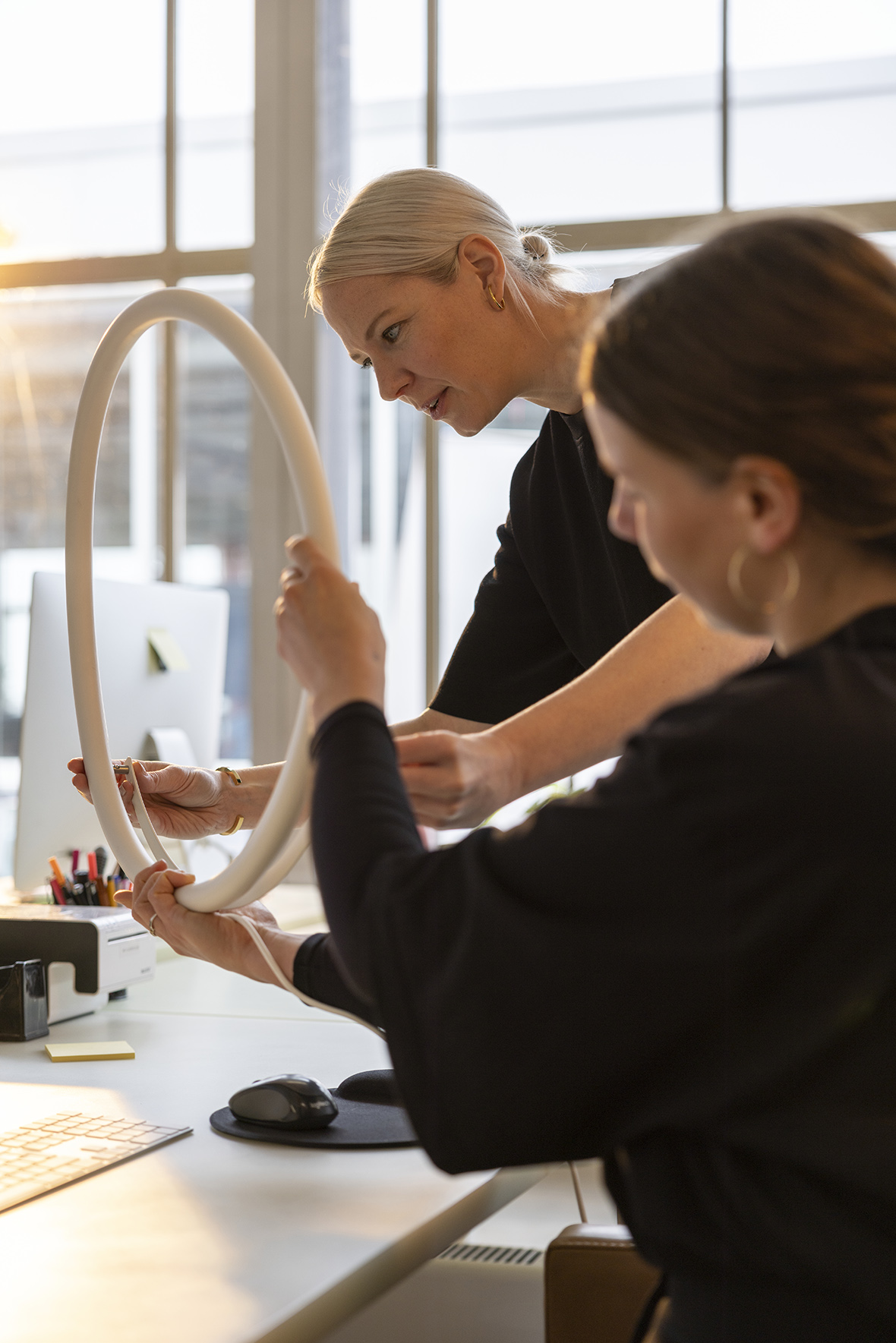 6/19 Photos
7/19 Photos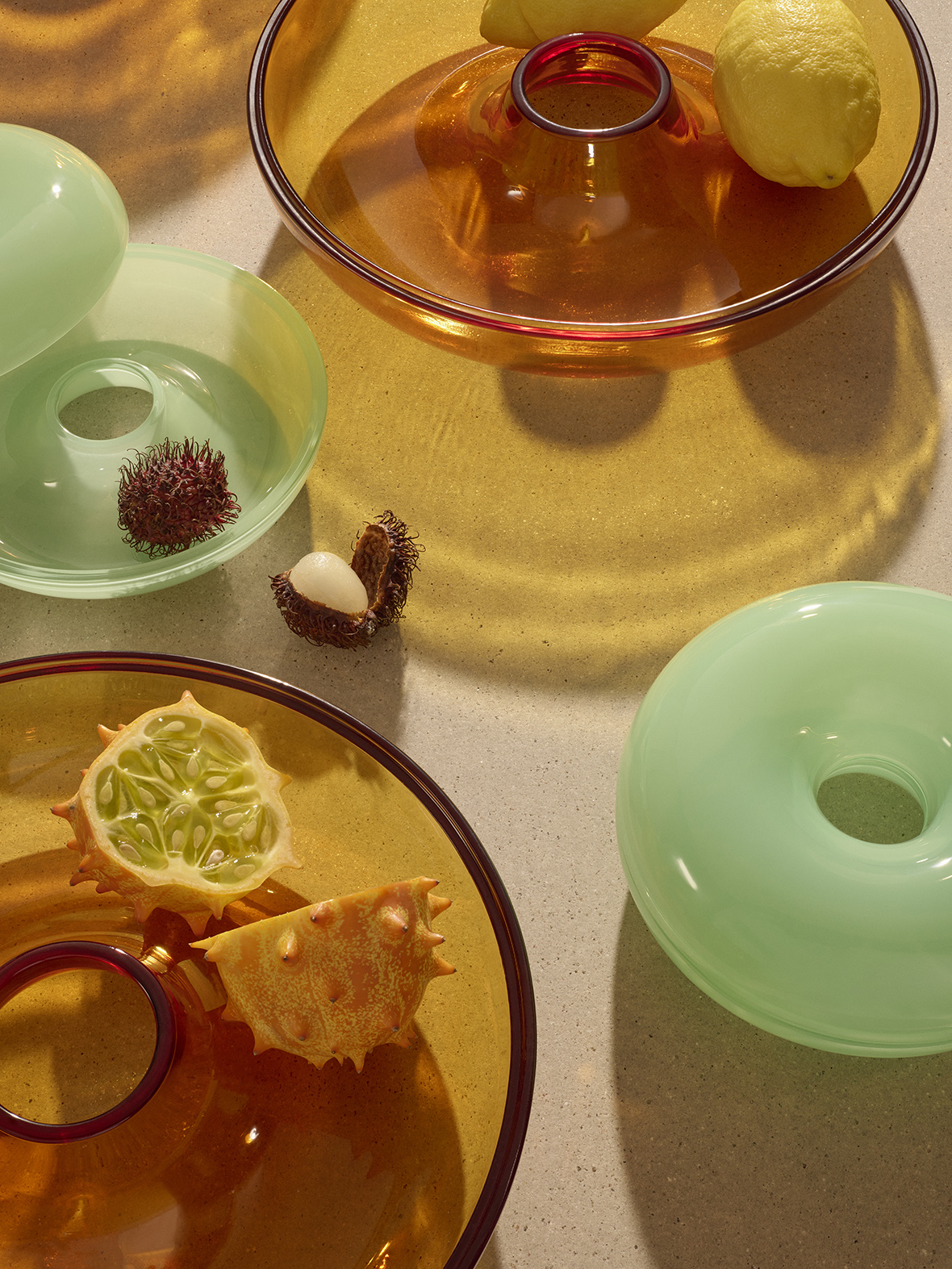 8/19 Photos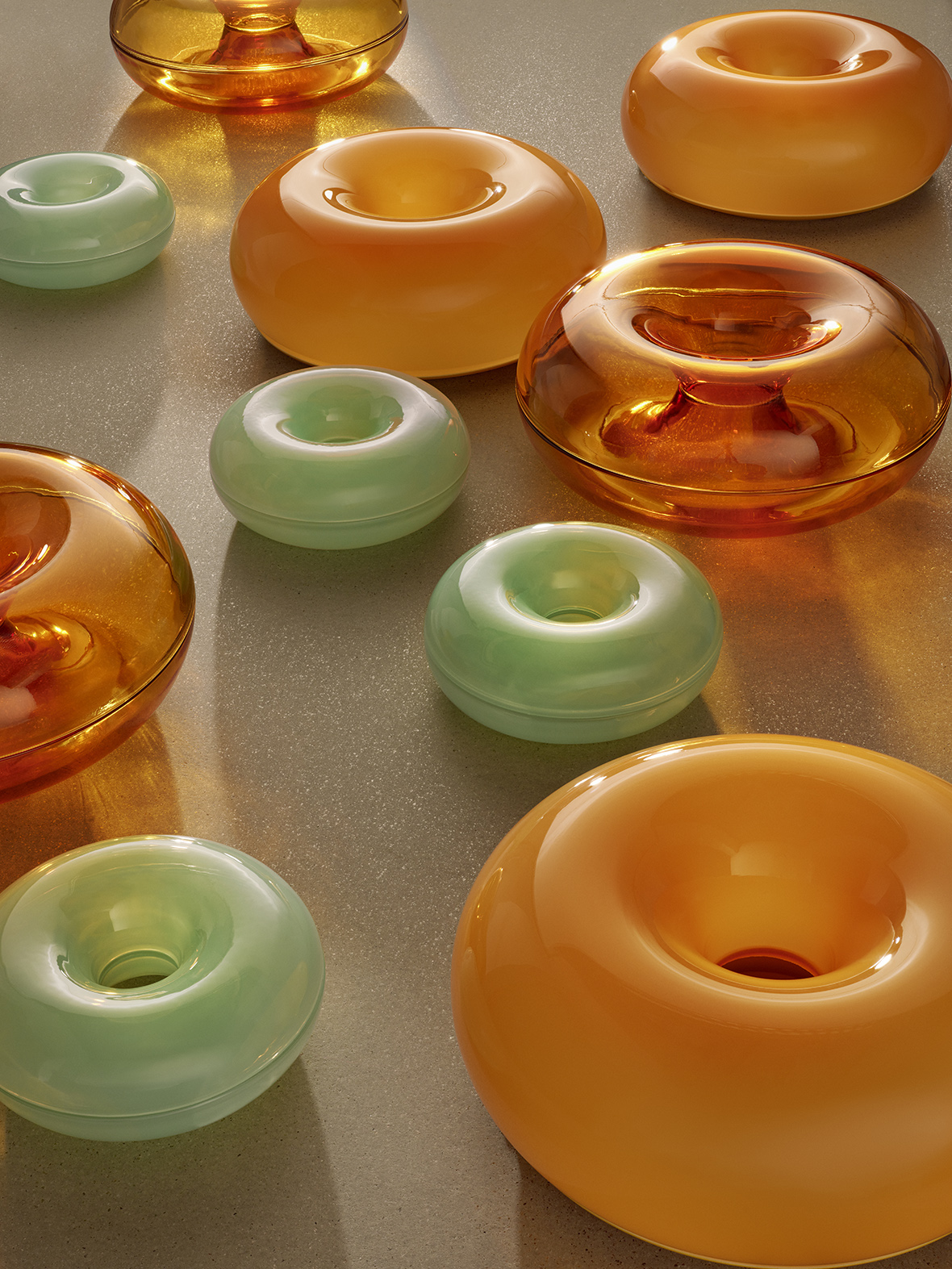 9/19 Photos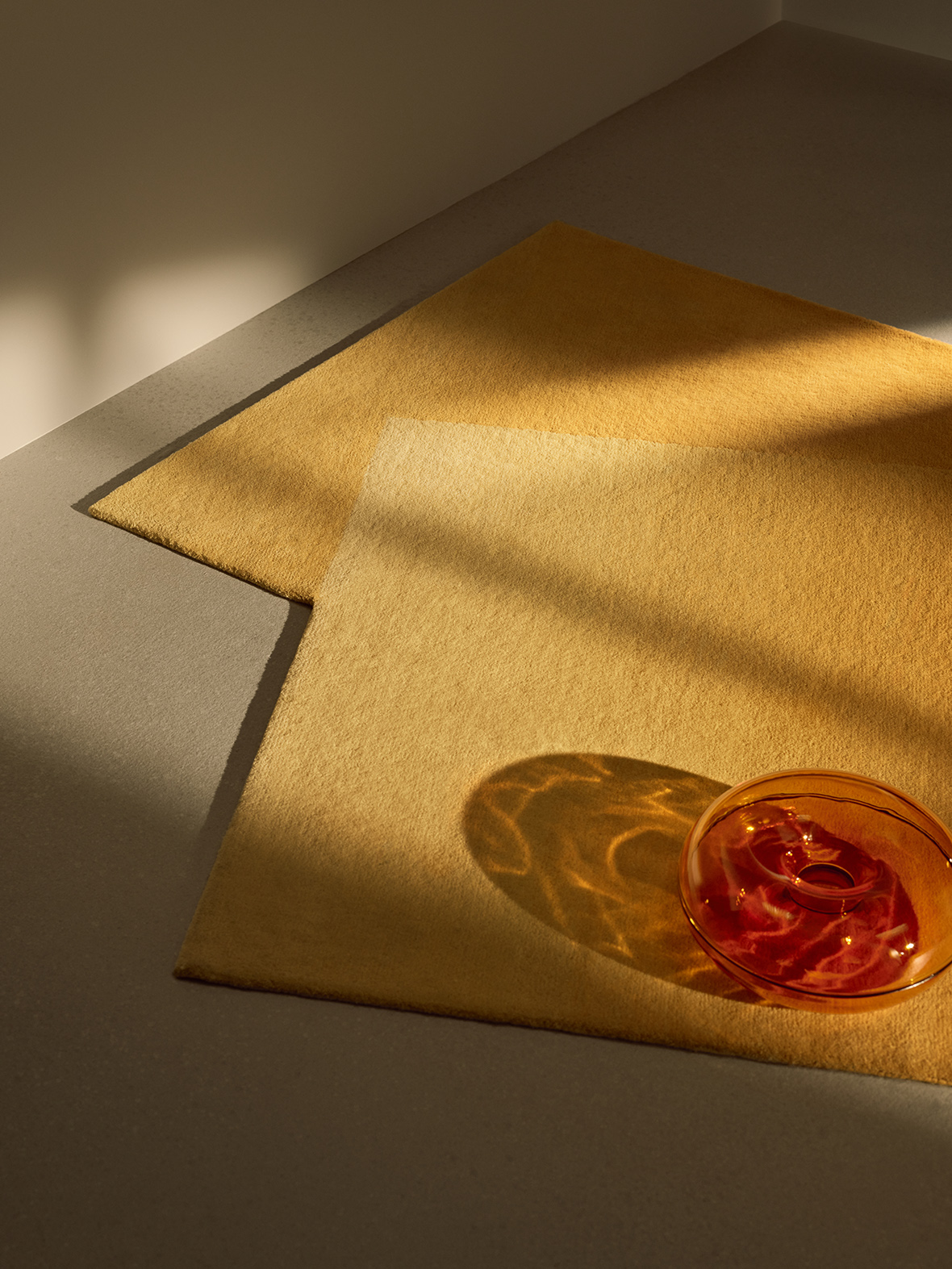 10/19 Photos
11/19 Photos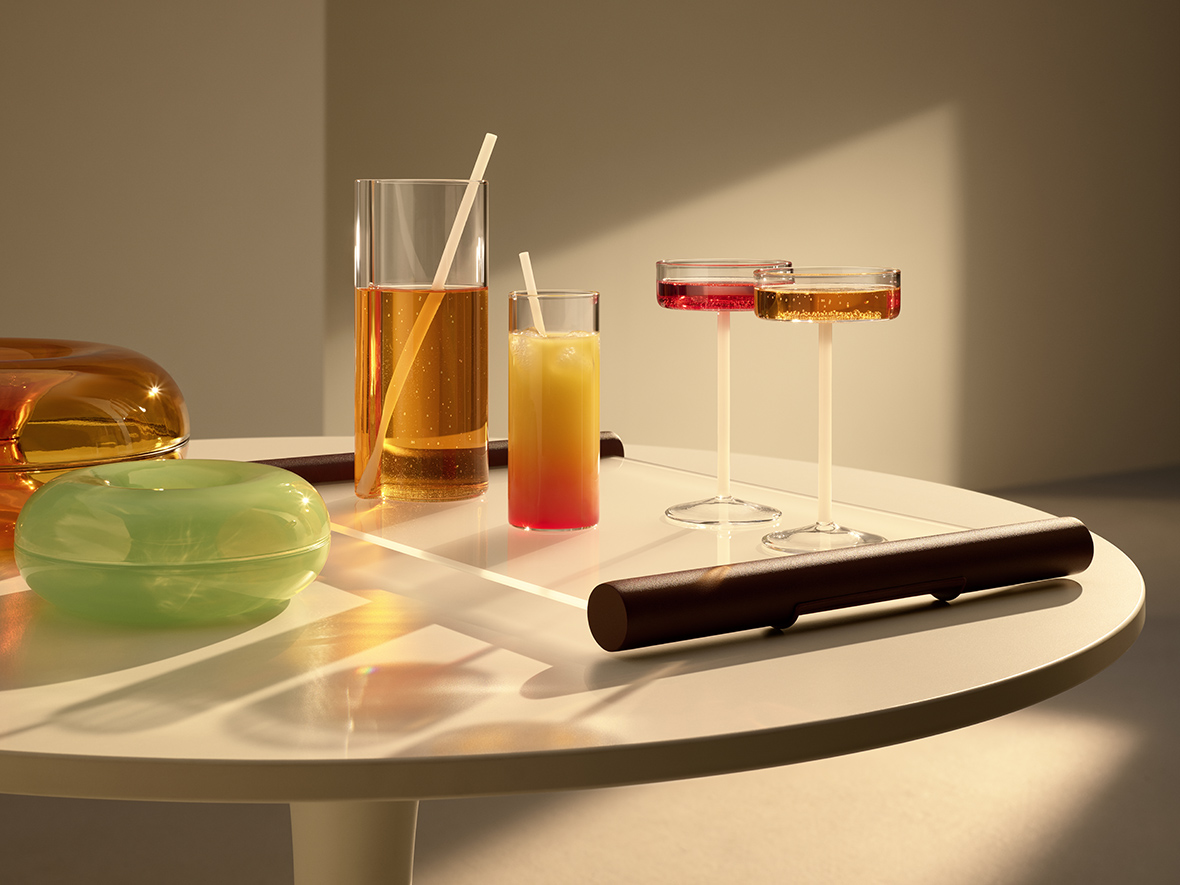 12/19 Photos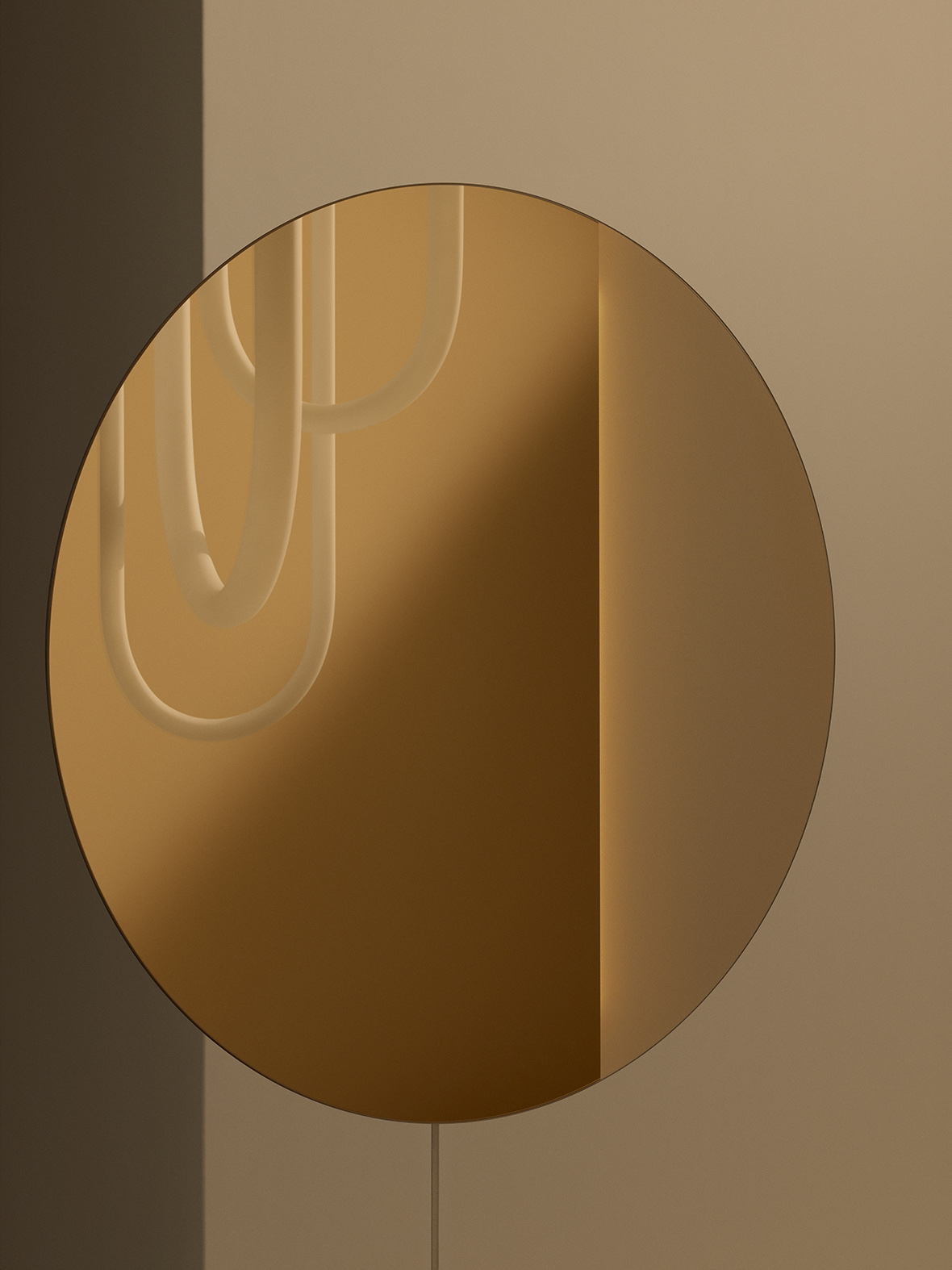 13/19 Photos
14/19 Photos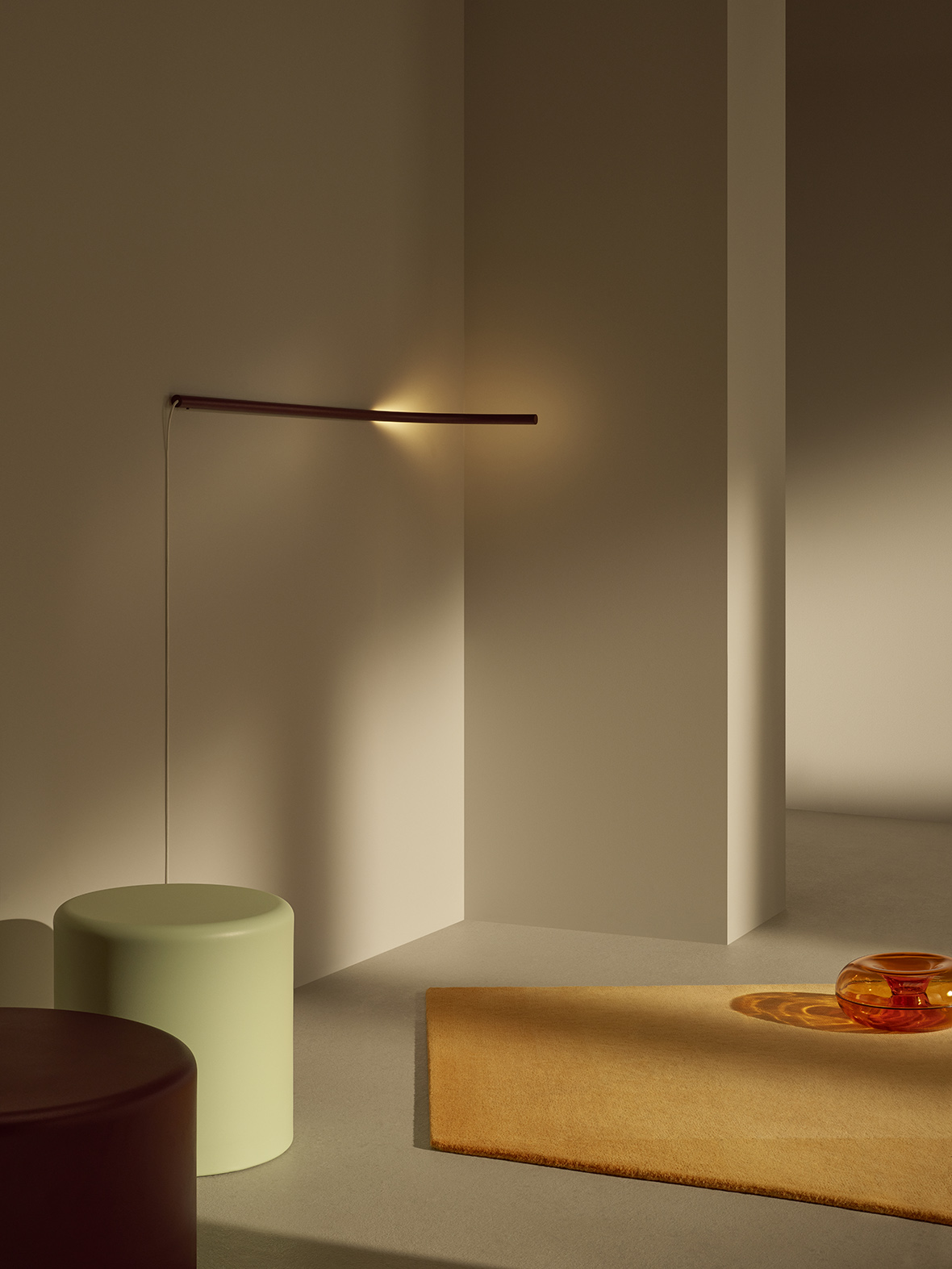 15/19 Photos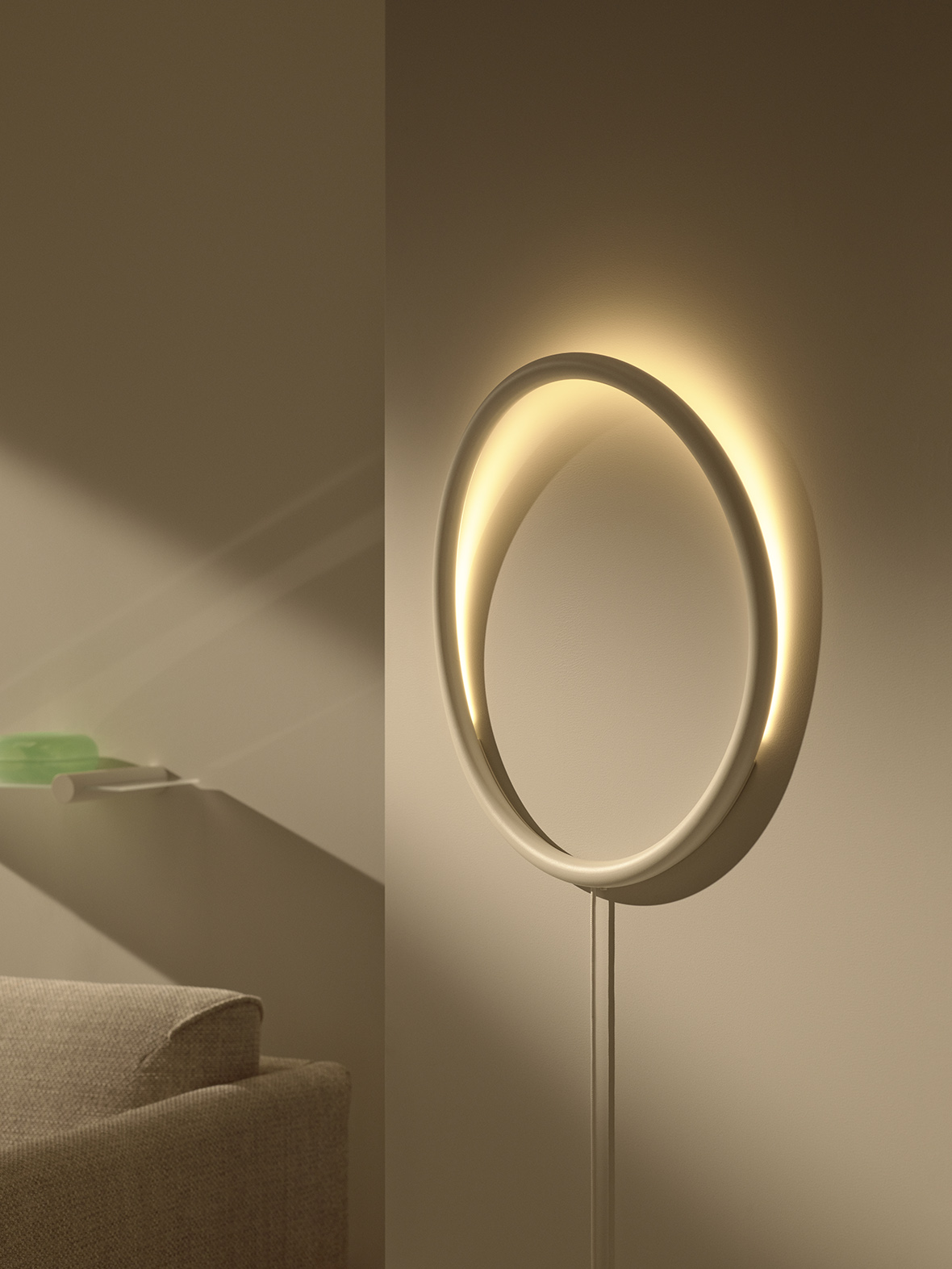 16/19 Photos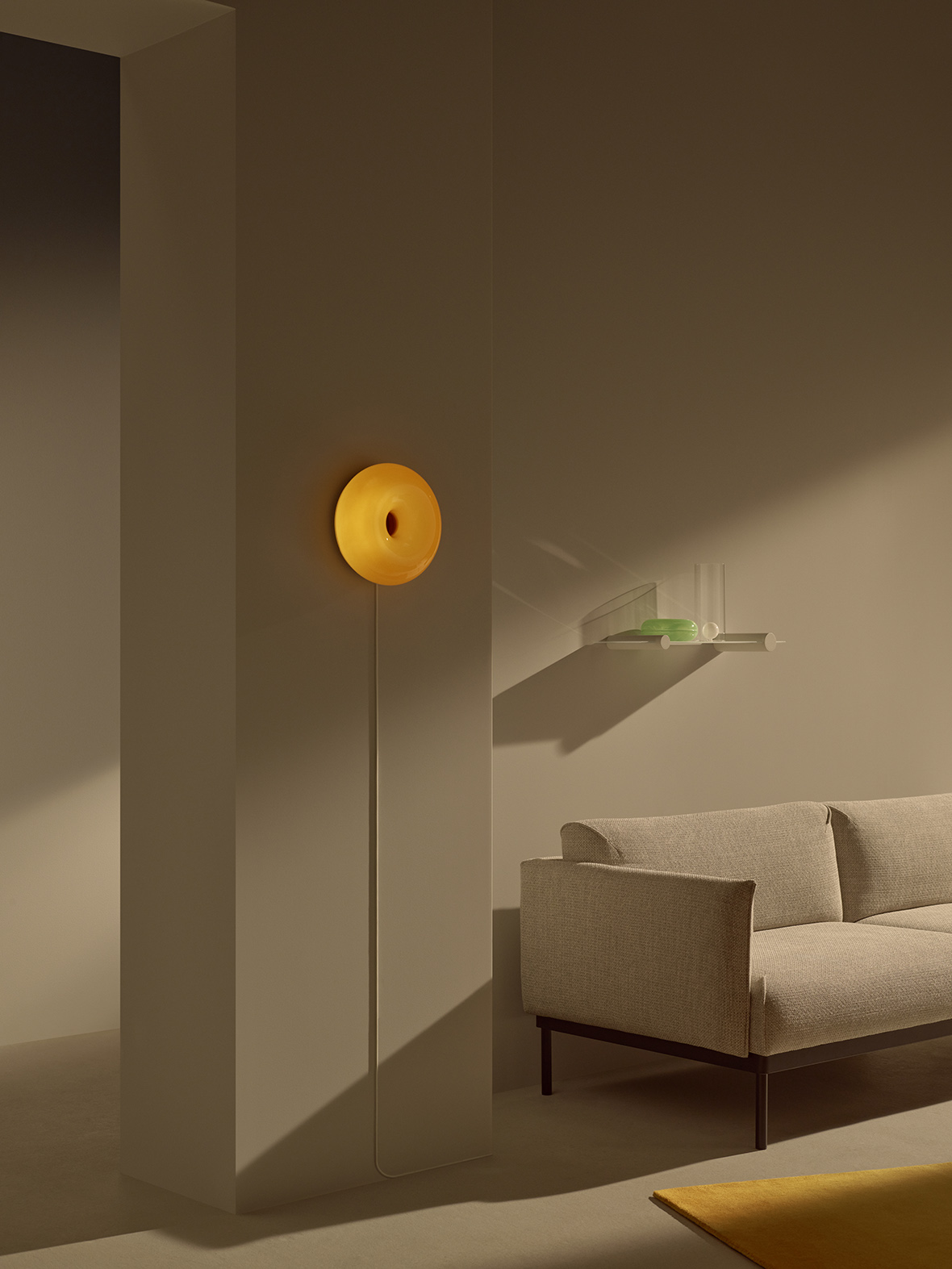 17/19 Photos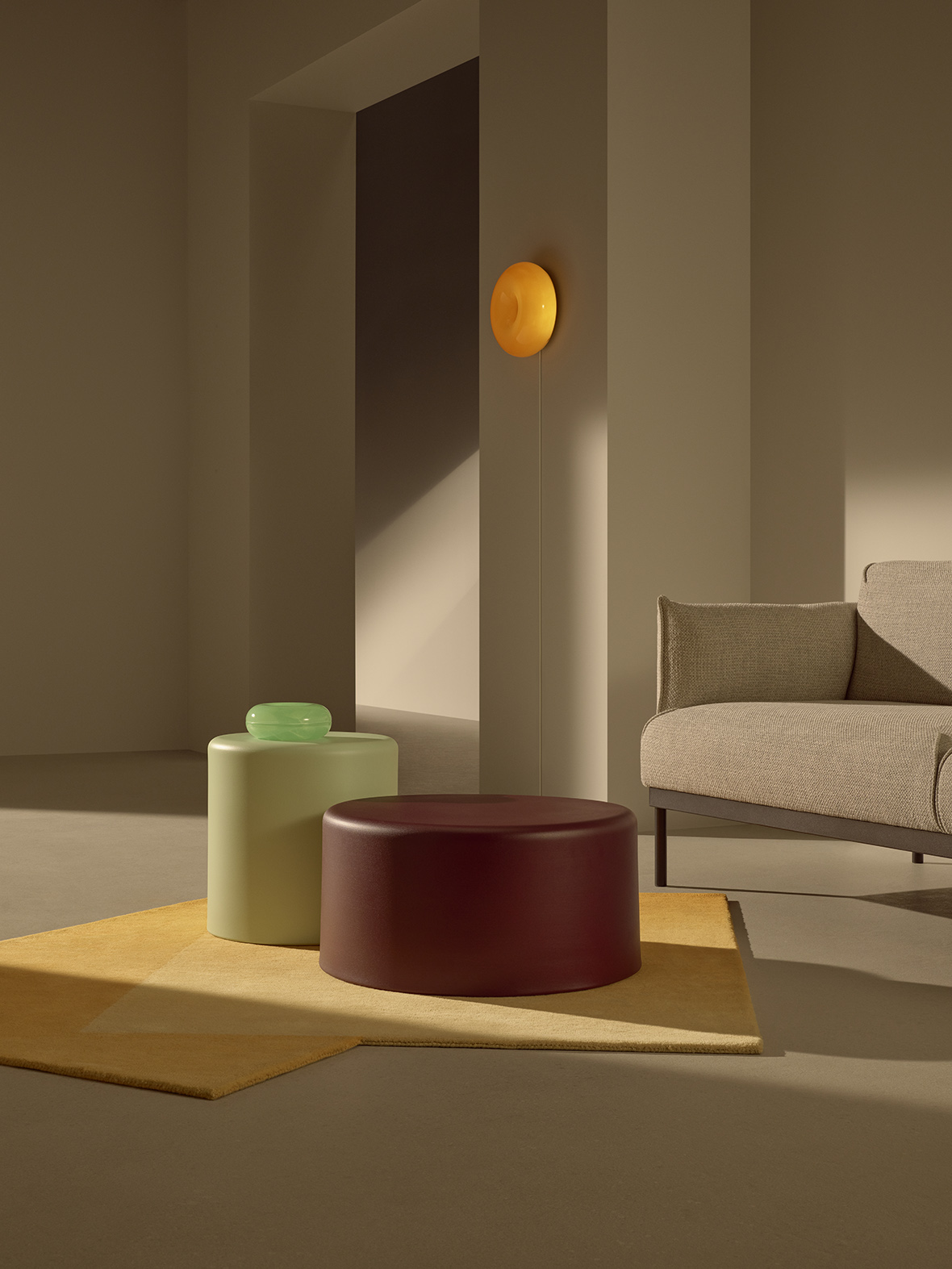 18/19 Photos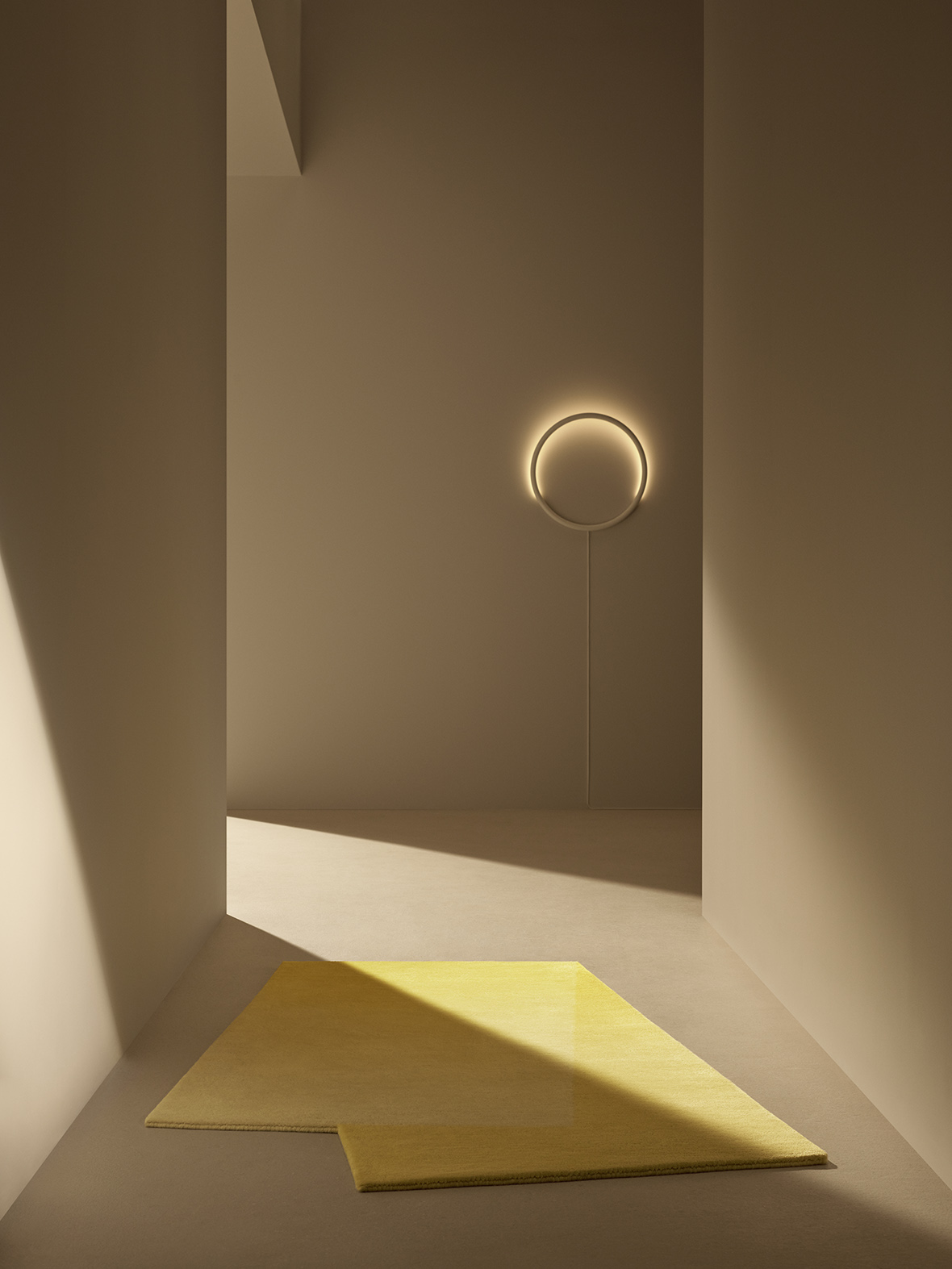 19/19 Photos
"I wanted to take an unexpected approach to exploring the idea of how lighting functions within the home, and to inspire people to consider new shapes and elements which blend into and highlight different types of interior spaces in new, bold, and artistic ways," says Rotterdam-based designer Sabine Marcelis. Her 20-piece VARMBLIXT collection is a collaboration with IKEA that includes sculptural lighting objects, serveware, rugs, and more.
Each piece of lighting is designed to interact with both direct and indirect light, and align with IKEA's hopes of shifting the perception of it in the home. Rather than simply being functional, lighting can be emotional in that it can transform the look, feel, and atmosphere of our spaces.
The four lighting pieces in the collection will become a permanent part of IKEA's offerings. They include the VARMBLIXT LED pendant lamp, which features curved pipes of frosted white glass, and the VARMBLIXT LED wall mirror, designed with a semi-transparent glass panel and light strip. Both are sculptural objects when turned off, and a display of light engineering when illuminated.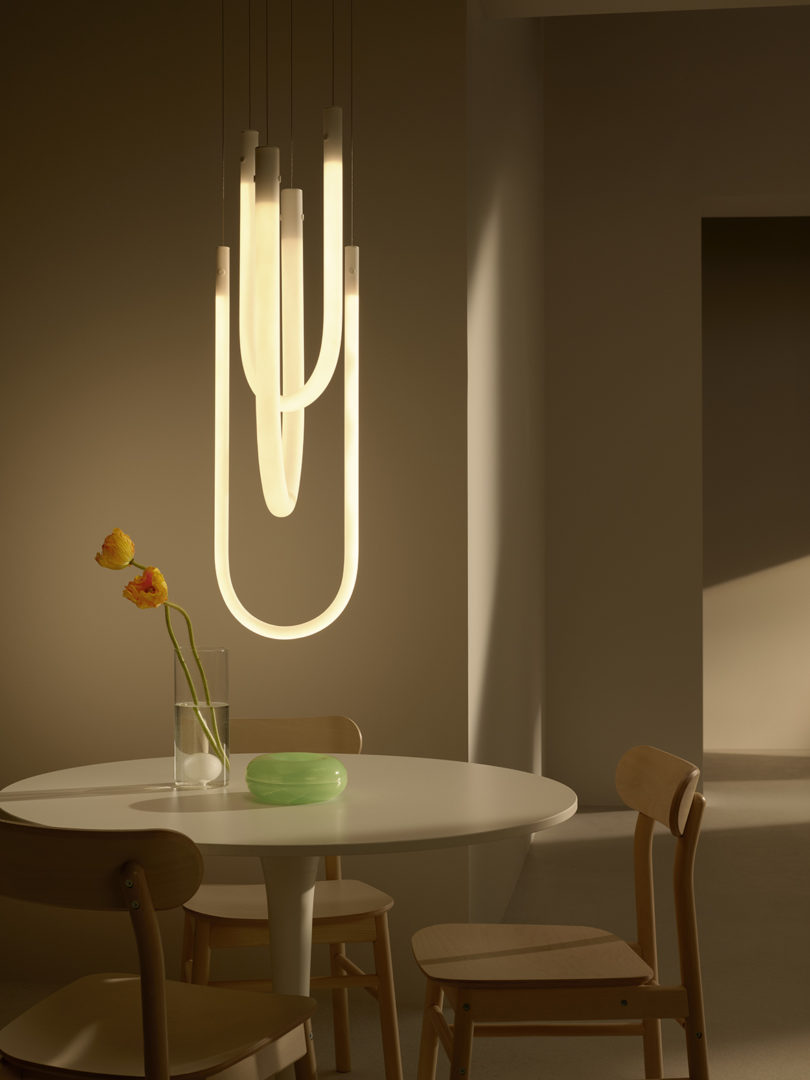 "At home, I have mainly indirect lights, as I love the soft effect they give. I also have a lot of art objects that double as lighting, something I love because it blurs the boundaries of function and art," said Marcelis. "It's really a lost opportunity if you don't think about the appeal of a lighting element when it's in its 'OFF' mode – because a lot of the time a light might not be turned on, but you still need to live with it and have it be part of the interior."
We find it to be a true sign of a successful collaboration when the designer features the products in their own space. "I have a donut lamp in my son's room, which he loves, and the curved line in my living room high up on one of the structural columns," Marcelis shared with us. "I love how it highlights the connection with the ceiling. I'm planning to mount them on all the columns to really add to this architectural feature."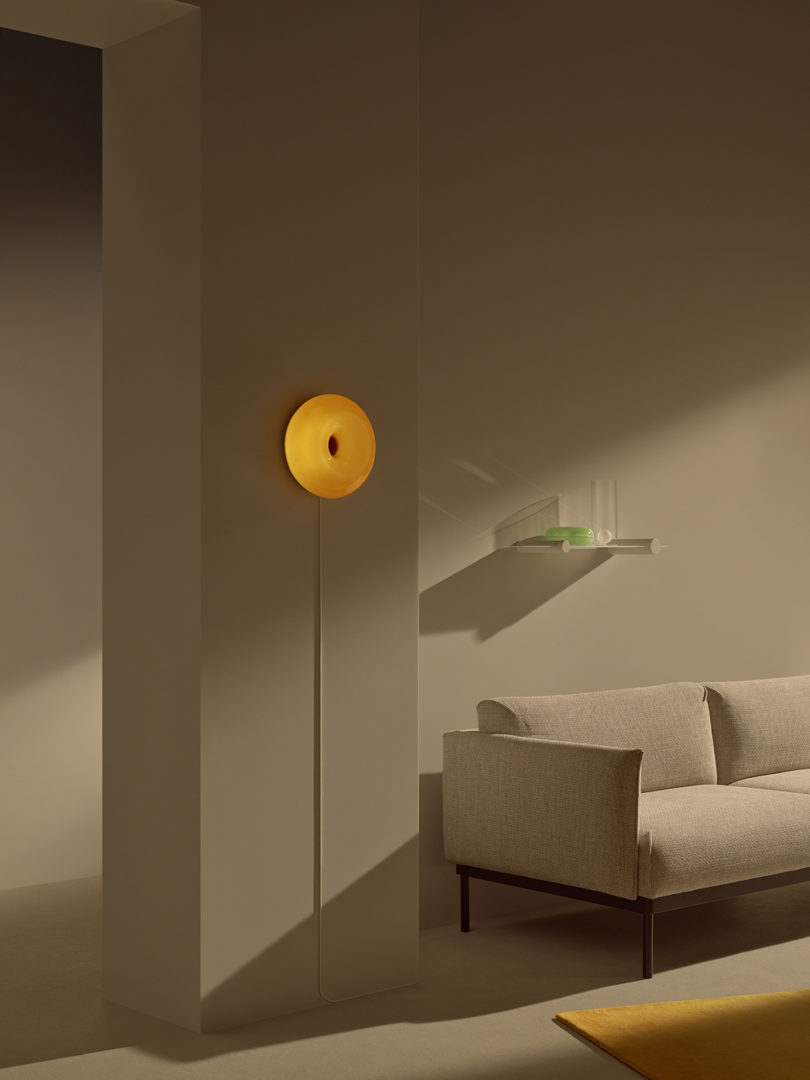 A motif that can be seen throughout Marcelis' work – the infinite doughnut – finds its place as the VARMBLIXT LED lamp that can be wall-mounted or displayed on a table. You'll also find two serveware sizes in orange and green in the same shape, alongside a beautiful set of glassware.
Marcelis admitted that, "Just yesterday I brought home a set of the champagne glasses and made some dry-January mocktails in them. I have to say, I'm very proud of how the glassware turned out. It's a product category I have not worked on before, and it's so satisfying to drink from something I have designed myself and directly interact with it on such a close level."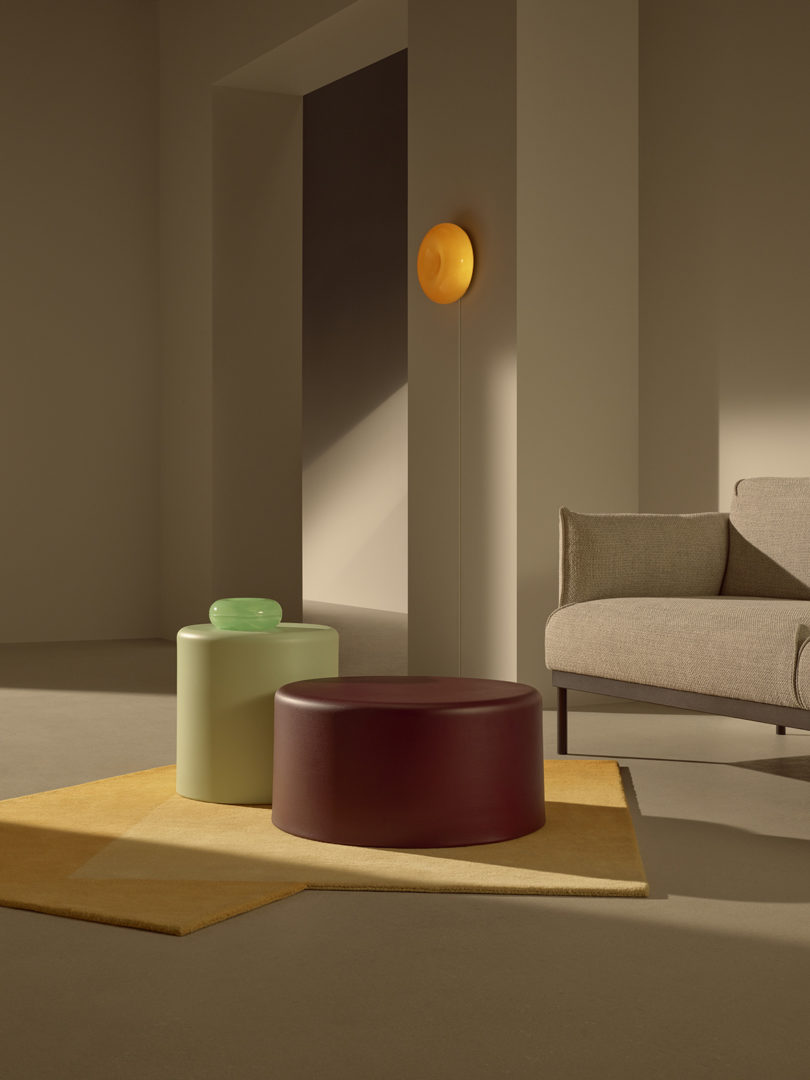 With a focus on warm colors, VARMBLIXT includes two rugs inspired by the setting sun. The larger of the pair, made from 100% hand-tufted wool, features a sunset-like color gradient that fades from deep orange to amber yellow. An overlapping style adds extra interest while creating the illusion of depth.
Marcelis told us that she's really learned how to get the maximum amount of effect with the least amount of materials/resources used through VARMBLIXT – and that was her aim all along. "To not solely rely on the lusciousness of materiality, but to strip everything back to essentials and with a singular gesture make it gain its desirability. The pieces needed to have my signature, but also be anonymous enough to be able to be applied in many different types of homes. It taught me more than ever that less is more."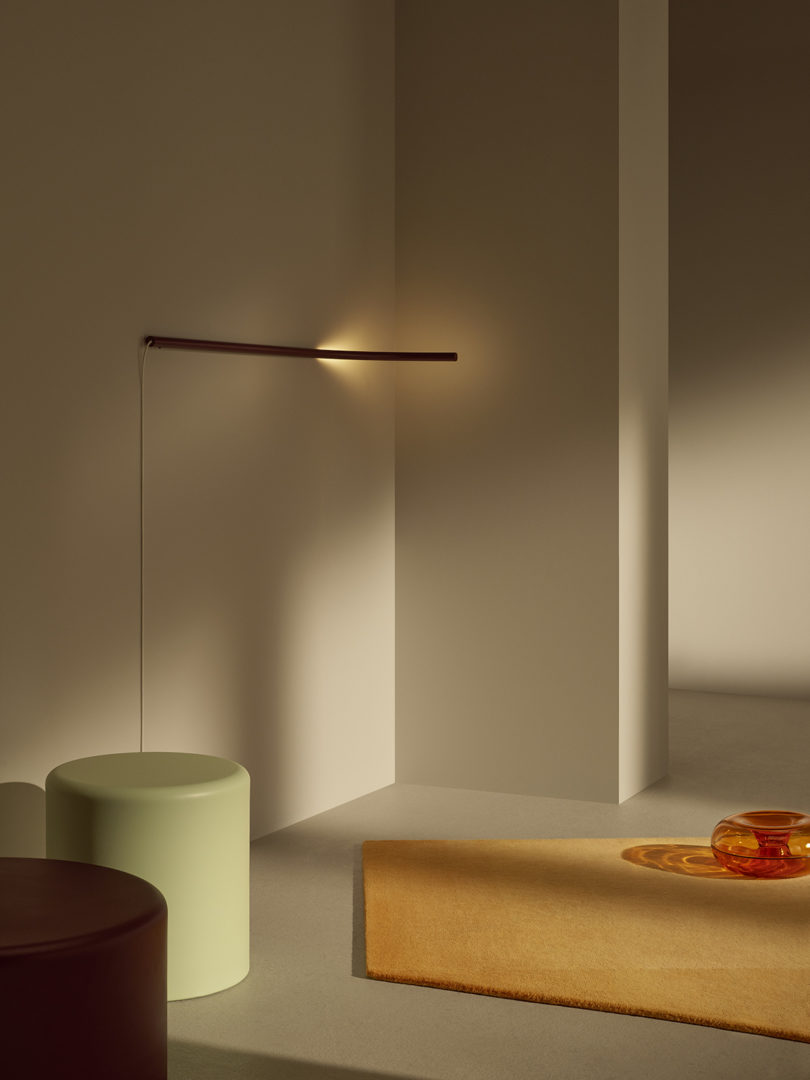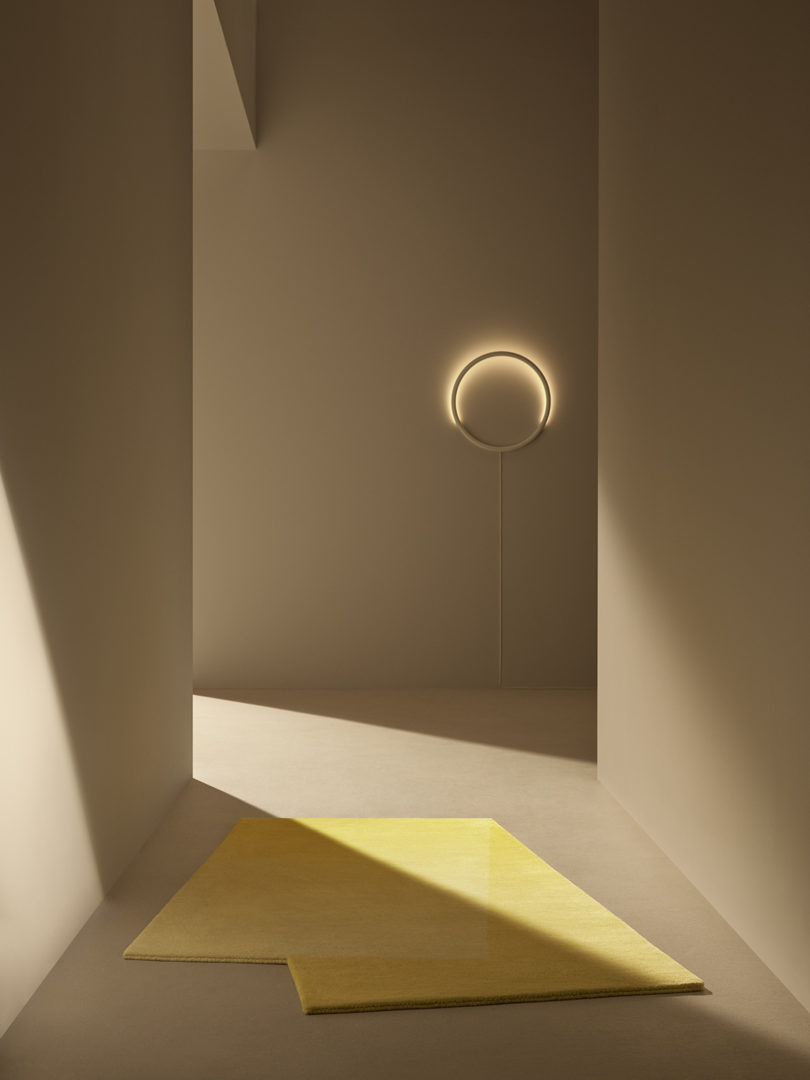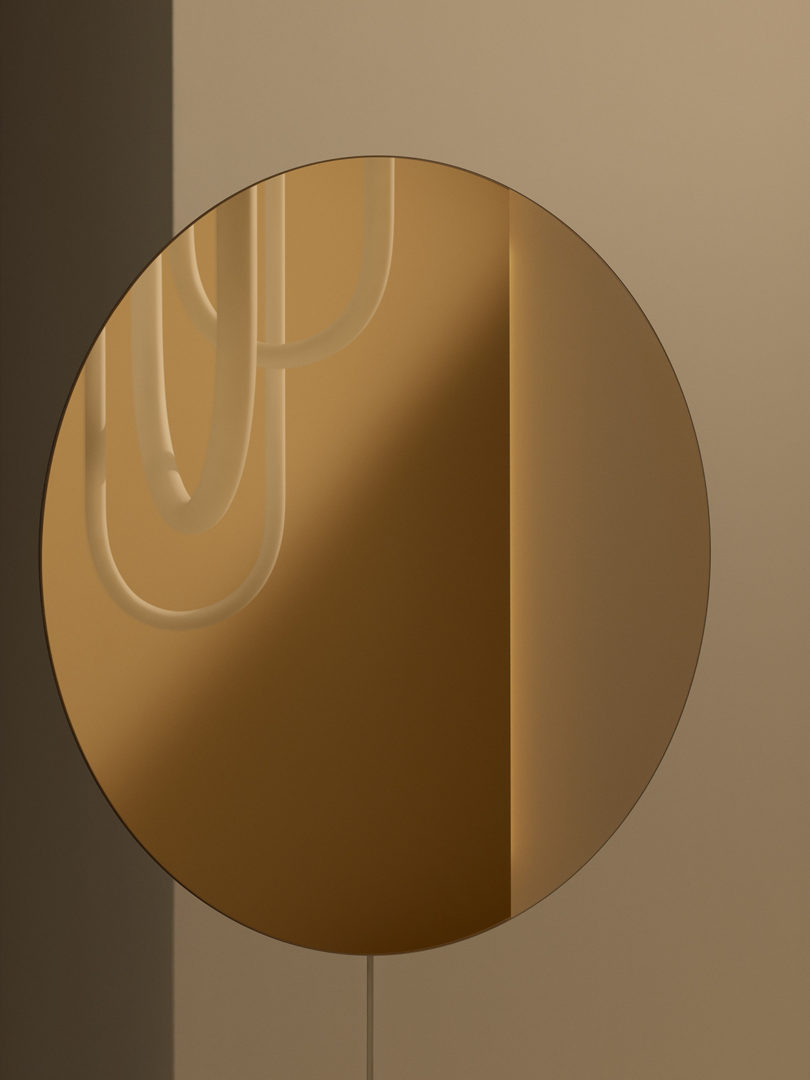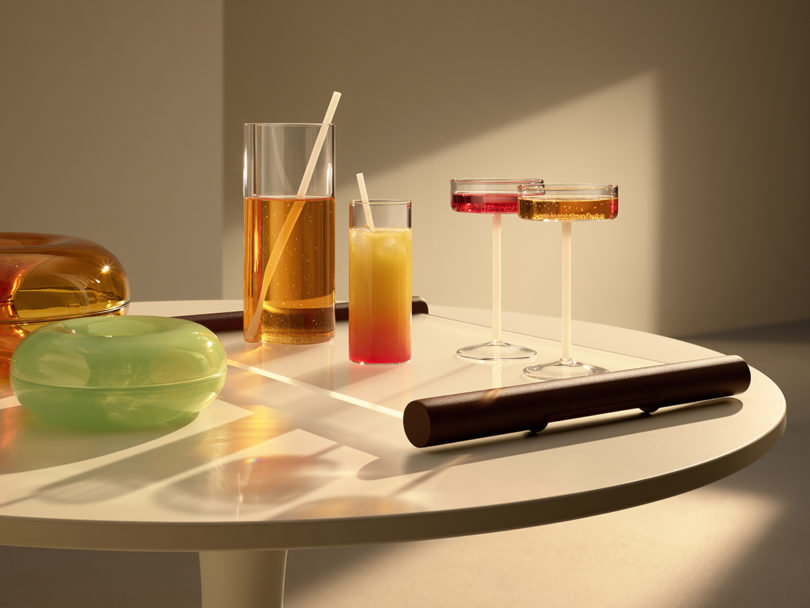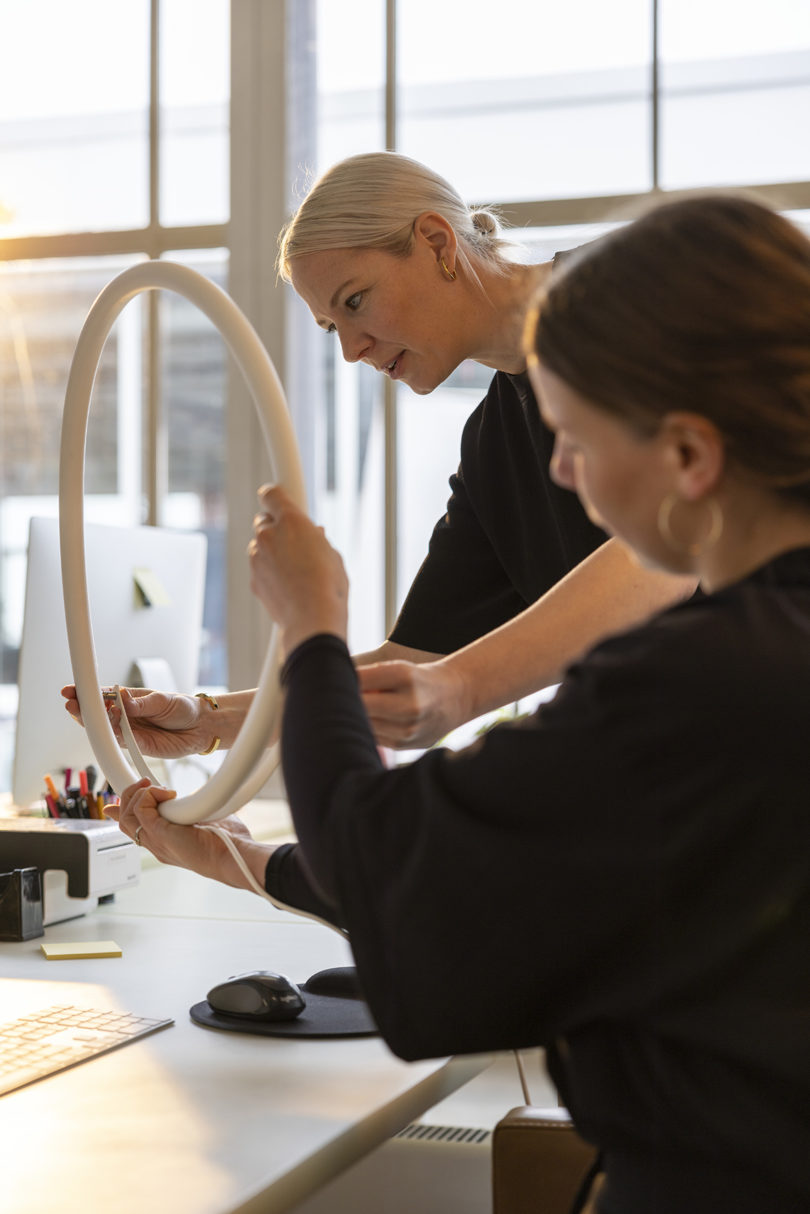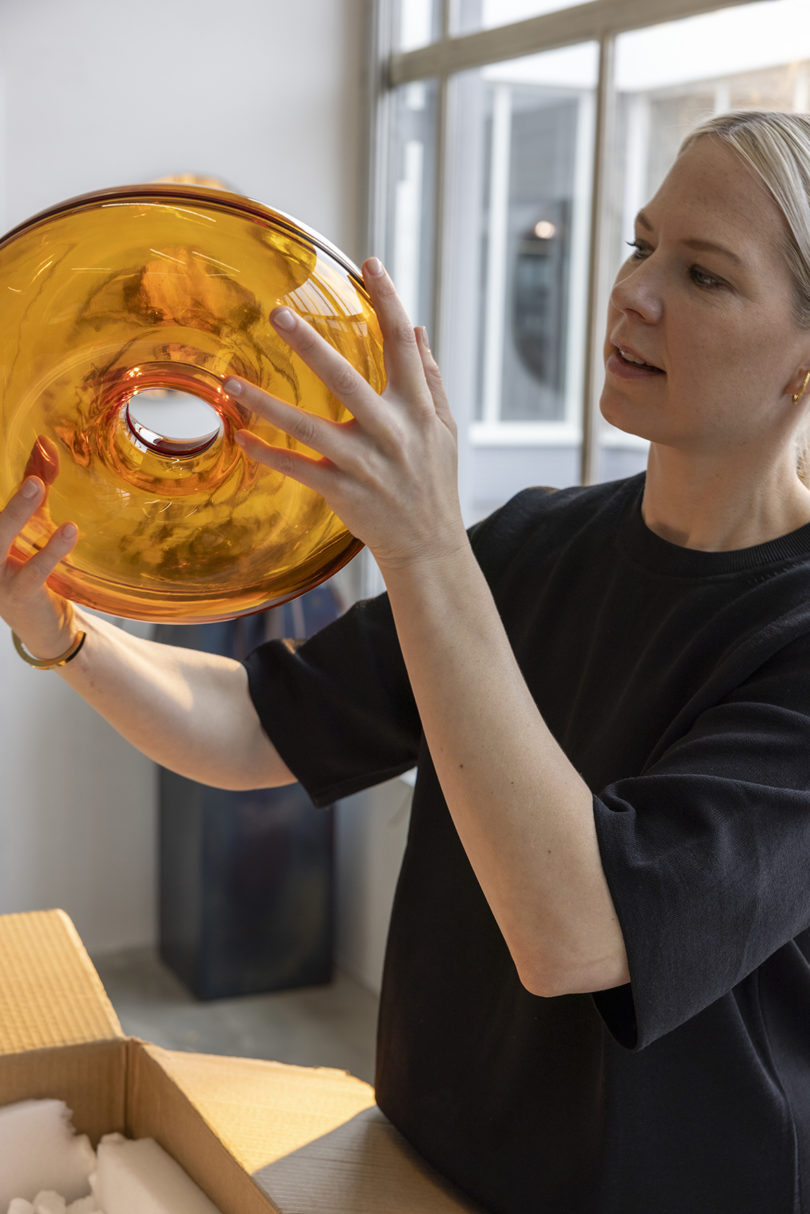 To learn more about the VARMBLIXT collection, which will launch in February 2023, visit https://about.ikea.com.