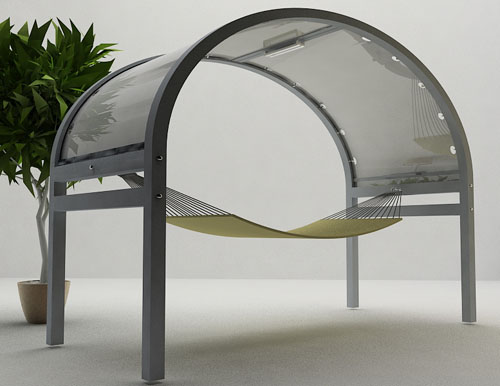 Designed by Daniel Milchtein Peltsverger for Gandia Blasco, Vektor tries breaking the square stereotype.
Vektor sliding curtains give the user the ability to move the curtain in any which way. The unit also contains hooks and safety rails to keep the canvas in place, giving it rigidity and protecting from strong winds.
Vektor seems to have a multitude of uses, depending on your needs, and can be used in both residential and commercial environments.
The interesting thing also is that this project remains in its standard products Gandia Blasco, but giving a more modern visual touch. The system of rails is designed to slide the curtains to be effective, fast and extremely lightweight.