Situated on a narrow lot in Venice, California, the Venice House offers a calm respite from the busy sights of the neighborhood with an open garden and swimming pool on the western side of the property. The house, designed by FINNE Architects, is clad in a various of textured metal and wooden surfaces creating a visual collage, while the roof reveals a series of folded planes.
A pavilion juts out into the outdoor space leading to the angled pool through massive sliding glass doors.
The extension created a hyperbolic paraboloid roof featuring exposed Douglas fir beams that span from indoors to out.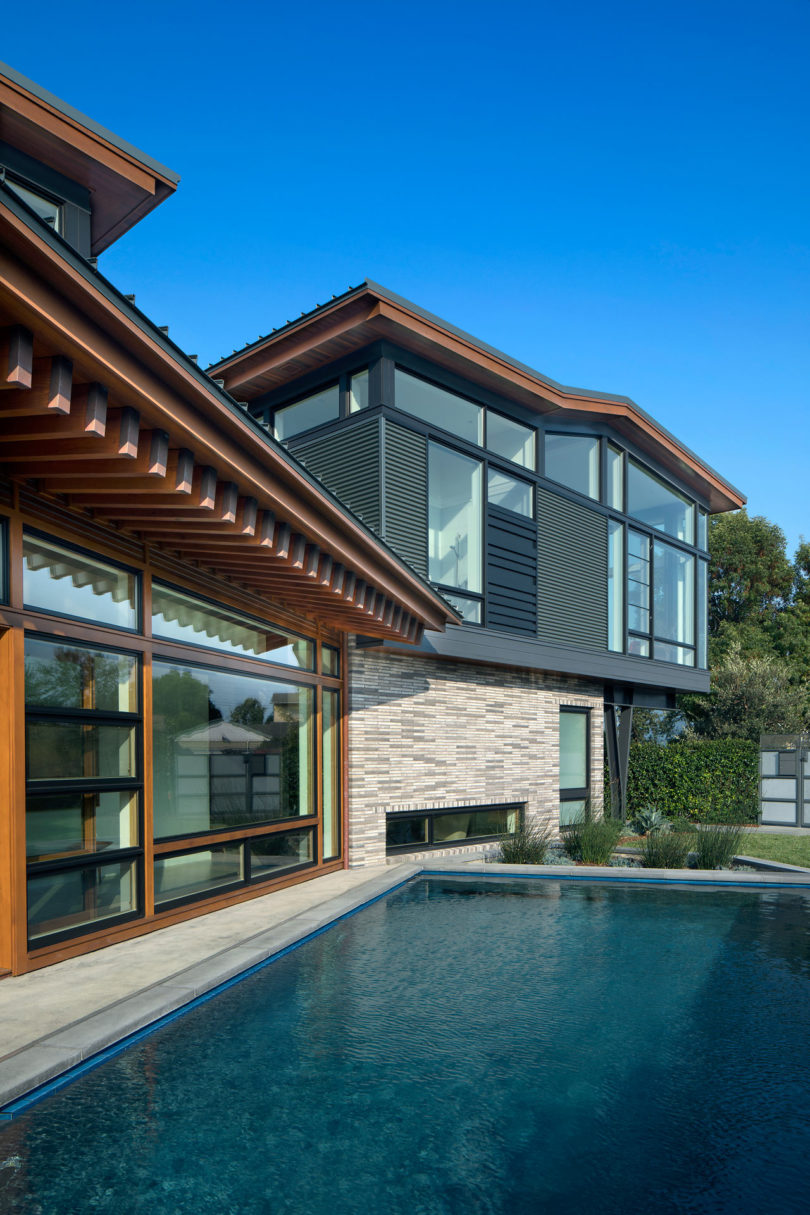 The kitchen faces the pool and benefits from the wall of windows pulling in lots of natural light and ocean breezes.
Both the cabinets and the floors are made from white-bleached rift-sawn oak while the island is constructed out of quartz and finished with a cast-glass counter to dine at.
A custom steel fixture resides over the kitchen island like a hanging visual sculpture providing plenty of light.
The master bedroom is surrounded by floor-to-ceiling windows that frame the California views. All of the windows are high-performance Low-E insulated with hidden shades for privacy and to keep the heat in check during the warmer months.
Clerestory windows help with ventilation during the summer while bringing light in to warm the interior during cooler months.
Photos by Tom Bonner.

Design From Around The Web