Vila Castela in Nova Lima, Brazil was designed by Anastasia Arquitetos. Situated on a 30-degree slope, the design relies on cantilevered forms that jut dramatically through space. Not only does the plan provide great visual impact, it reduces unnatural disruption to the land. The three-story home is is quite large — just shy of 7,000 square feet. It's constructed from concrete with painted terracotta masonry.
The living area and kitchen are on the ground level, almost 23 feet below the street. They're integrated with the outdoor swimming pool and external terrace. There's a sauna, Jacuzzi, and wine cellar too. The owners have plenty of privacy, since the main openings and glass walls face east, opposite the street. The eastern orientation of the doors and expansive windows allow for excellent passive solar heat, especially given the warm climate. Additionally, there are solar voltaic cells on the roof. The bedrooms are on the first floor.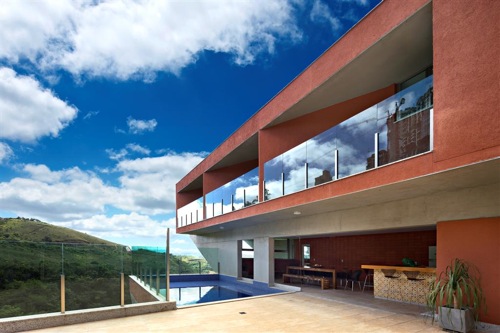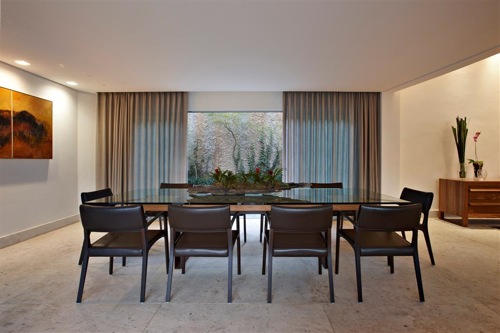 Photos by Jomar Bragança.