Villa Kuro: A Desert Home in California Inspired by Japanese Wabi Sabi Philosophies
With fall in our sights this month, Scandinavian design and feelings of hygge, the Danish concept evoking coziness and well-being, come to mind. Home interiors that incorporate a mix of wood tones, rich textures and natural finishes in furniture, decor and decorative accessories layer visual interest to any environment. With warm colors like beige, brown, greige, sand, taupe, cream and gray among the favorites for a natural neutral color palette, with terracotta, amber and clay pink as accents, a sense of natural tranquility effortlessly emerges.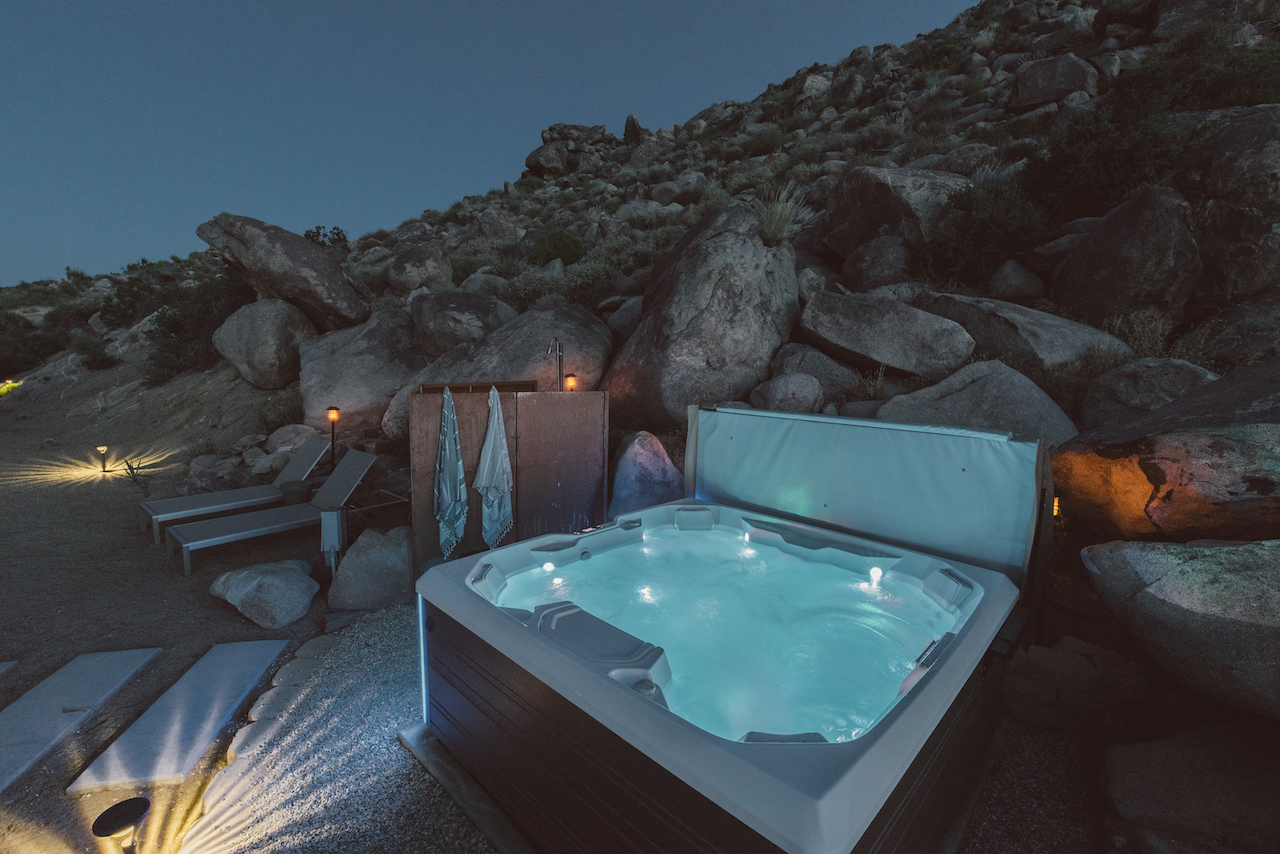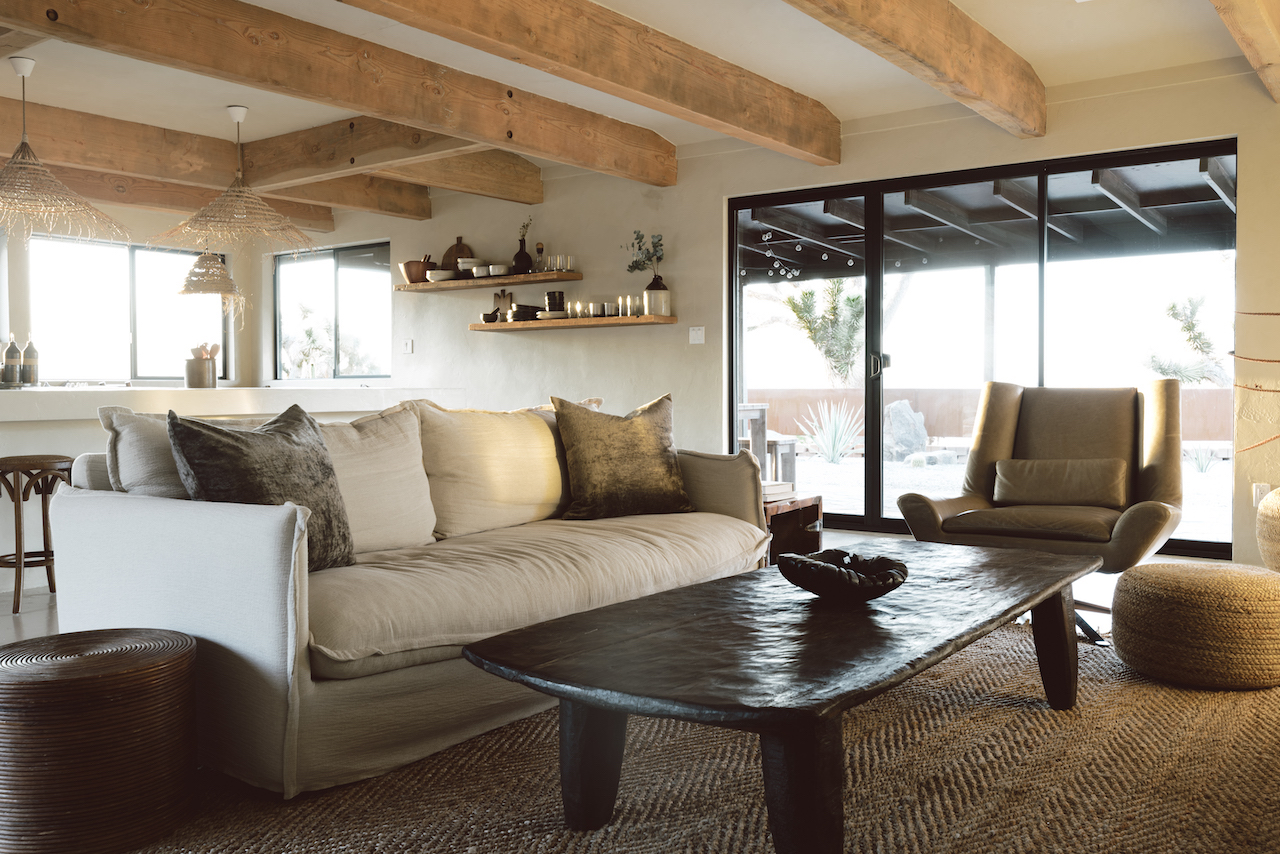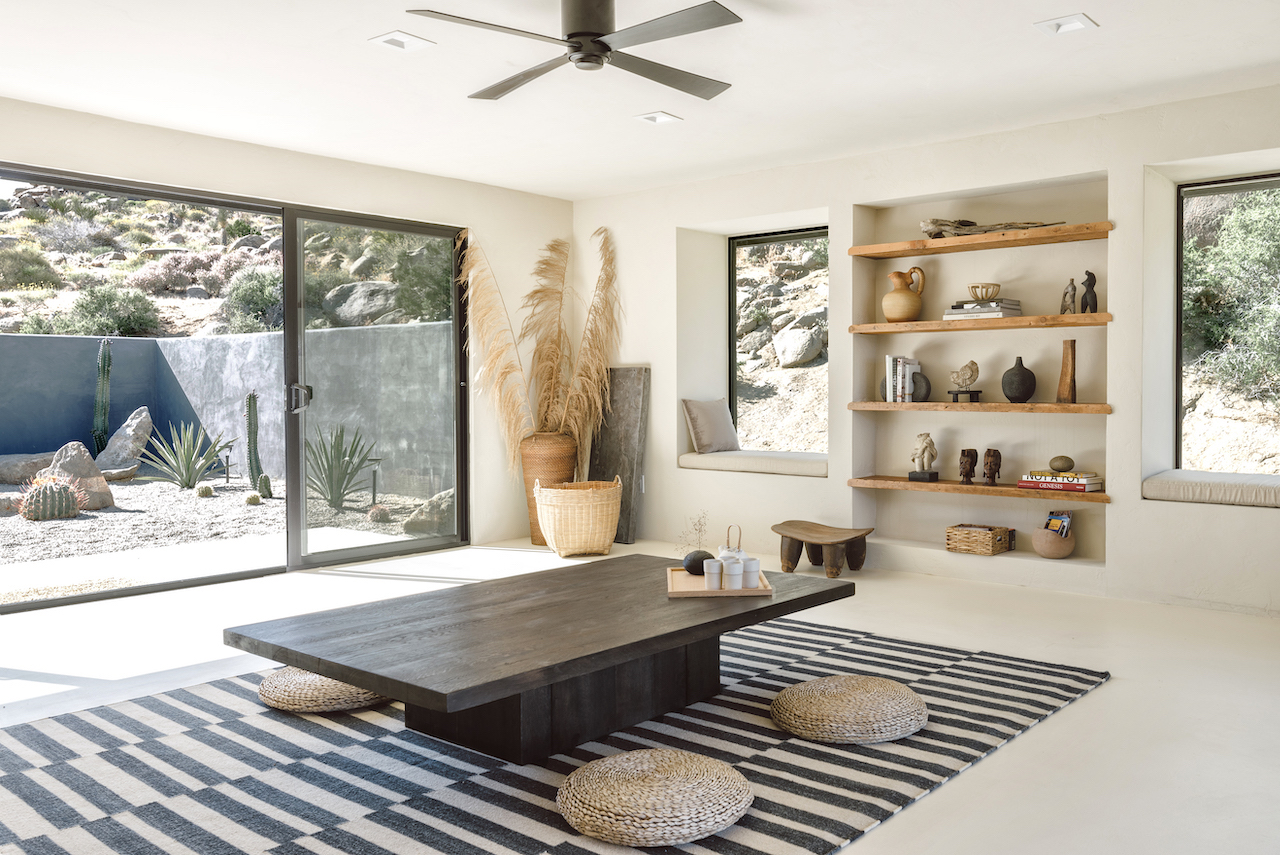 Villa Kuro: A Desert Home in California Inspired by Japanese Wabi Sabi Philosophies
1/28 Photos
2/28 Photos
3/28 Photos
4/28 Photos
5/28 Photos
6/28 Photos
7/28 Photos
8/28 Photos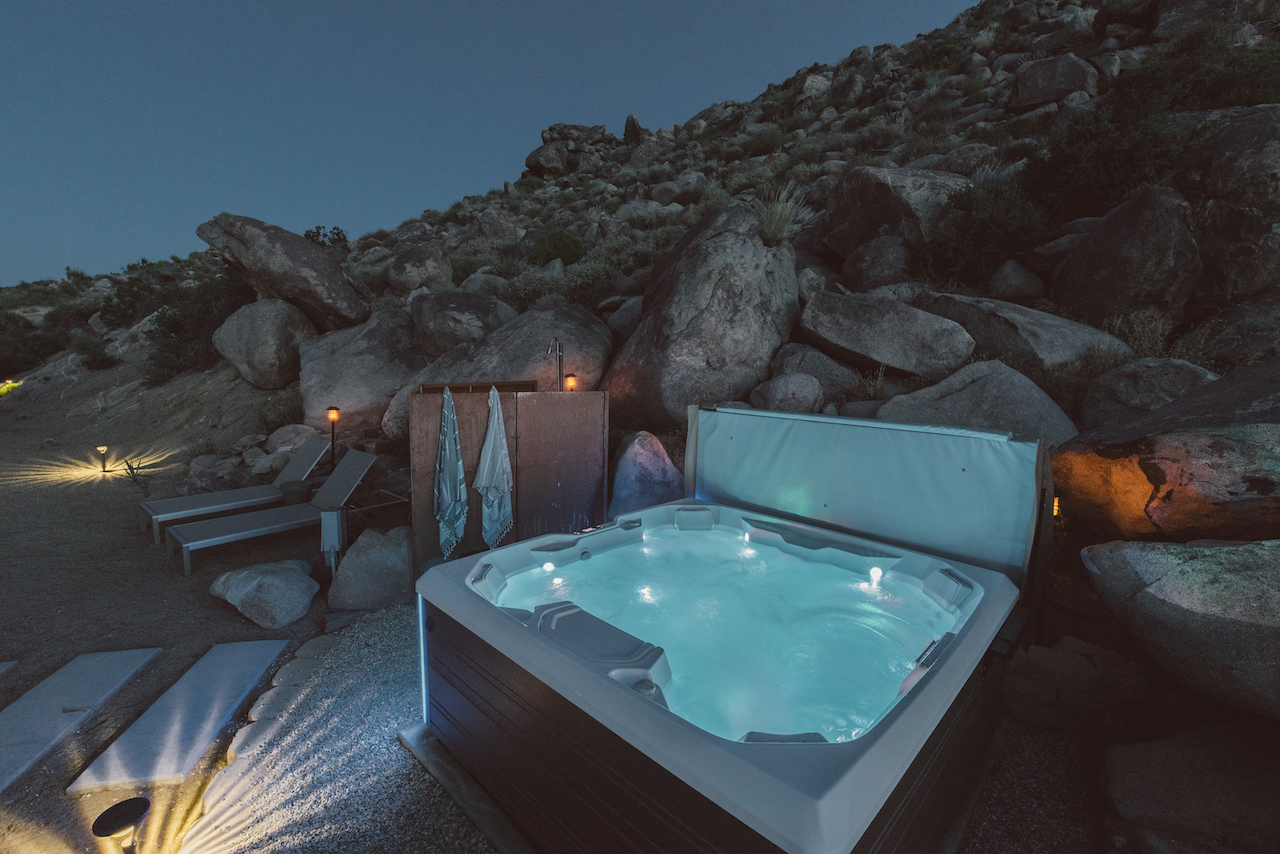 9/28 Photos
10/28 Photos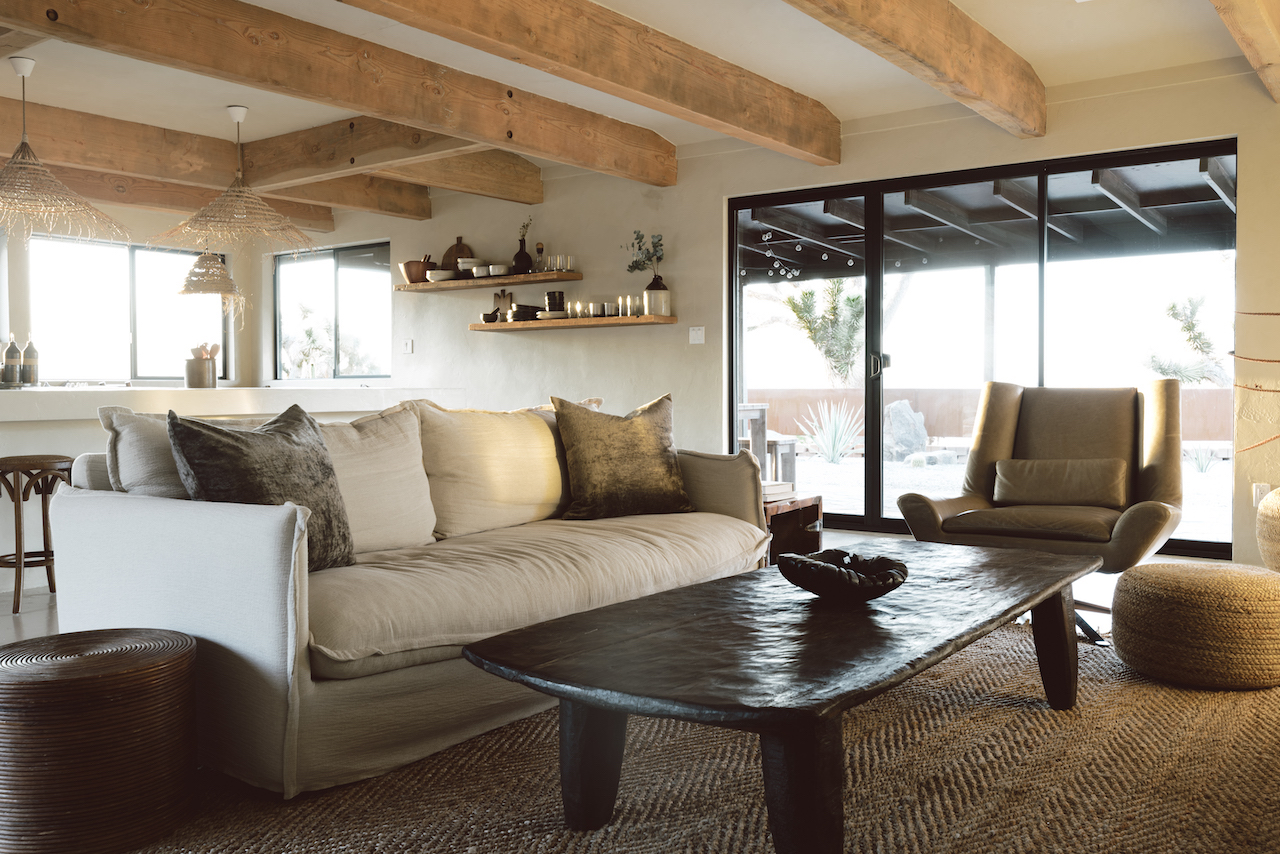 11/28 Photos
12/28 Photos
13/28 Photos
14/28 Photos
15/28 Photos
16/28 Photos
17/28 Photos
18/28 Photos
19/28 Photos
20/28 Photos
21/28 Photos
22/28 Photos
23/28 Photos
24/28 Photos
25/28 Photos
26/28 Photos
27/28 Photos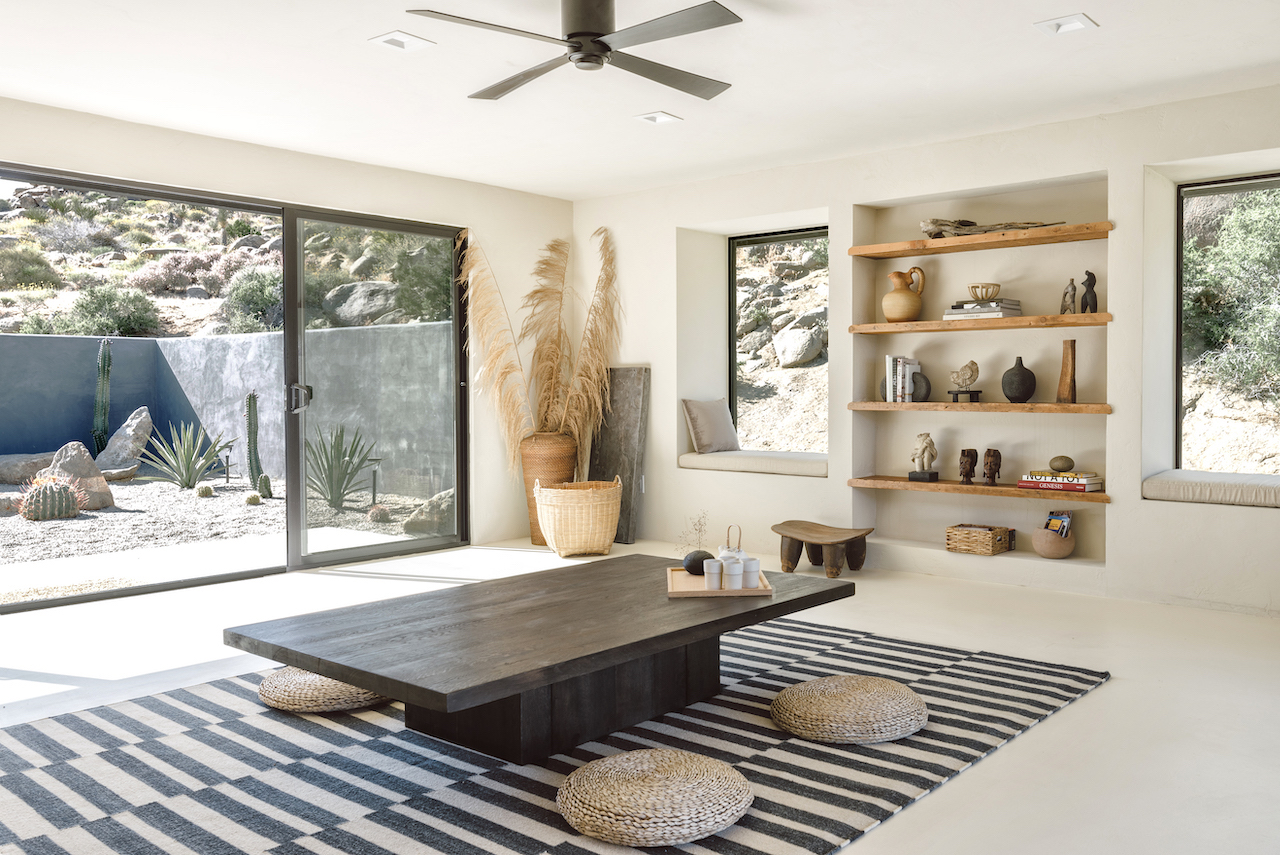 28/28 Photos
In the remote desert landscape of Joshua Tree, California lies a vacation home that seems to have been transplanted from Japan. Designed by Elaine Chao and Stanley Yang of MINI INNO, a boutique interior design studio in Southern California, Villa Kuro is inspired by nature and the Japanese philosophy of wabi sabi which seeks to find beauty in imperfection. Filled with natural textures, warm and minimal interiors, and contemporary furnishings, Villa Kuro is the picture perfect escape away from the city.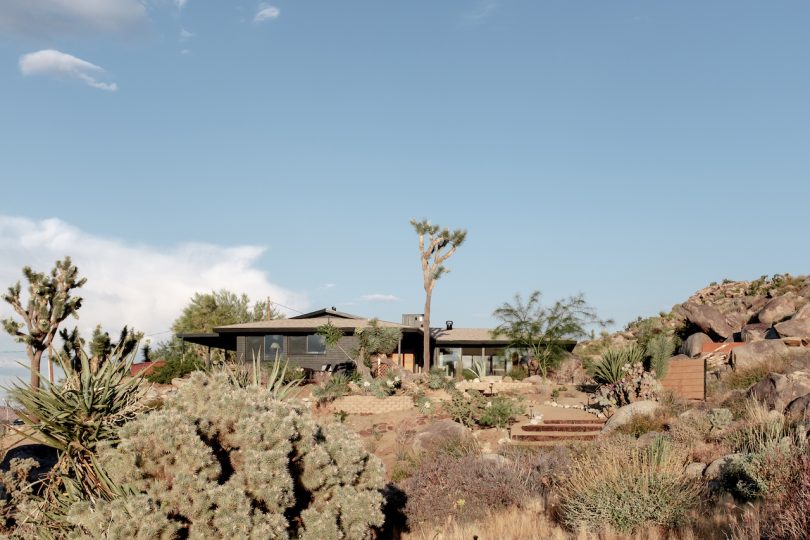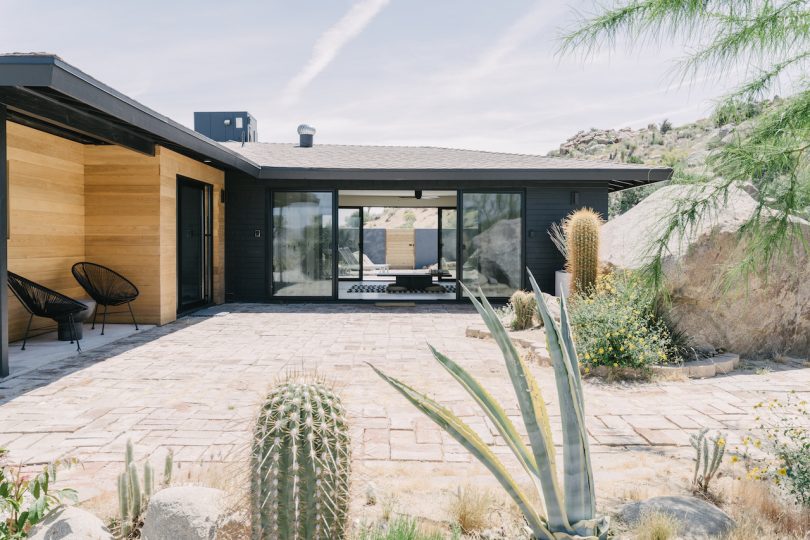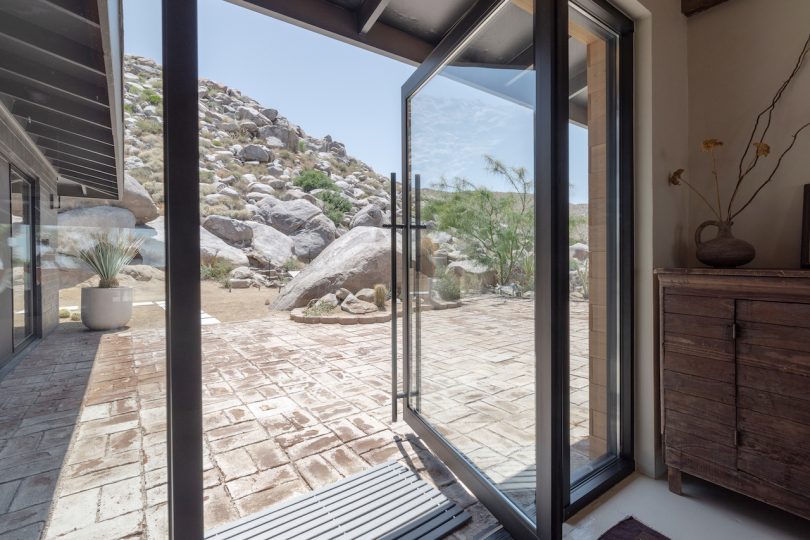 The home, which sits on 3.6 acres of land, was originally a single story mid-century ranch built in 1966. The designers stripped away the outdated interior and started fresh, carving out 2 bedrooms, 2 bathrooms, and a dedicated tea room. The interior is instantly soothing and grounding, with an all natural material palette that includes tadelakt plaster (a lime plaster from Morocco) and reclaimed wood.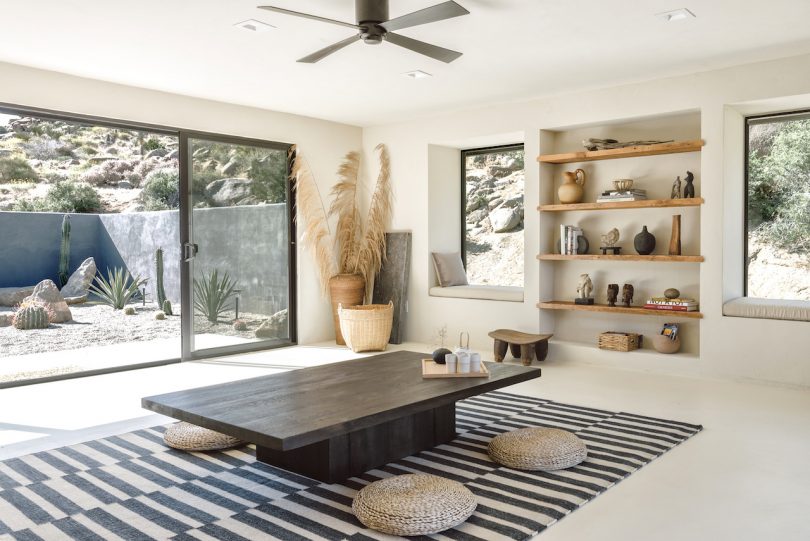 The garage of the original home was converted into the show-stopping tea room, a design decision informed by the room's placement. The tearoom faces west to the expansive desert views and backs up to the boulder mountains. The 16-foot sliders on both sides of the room, as well as the two bench window seats, take advantage of these mountainous scenes. The low profile coffee table and floor cushions invite visitors to sip on tea, ground themselves in nature, and mediate with clarity.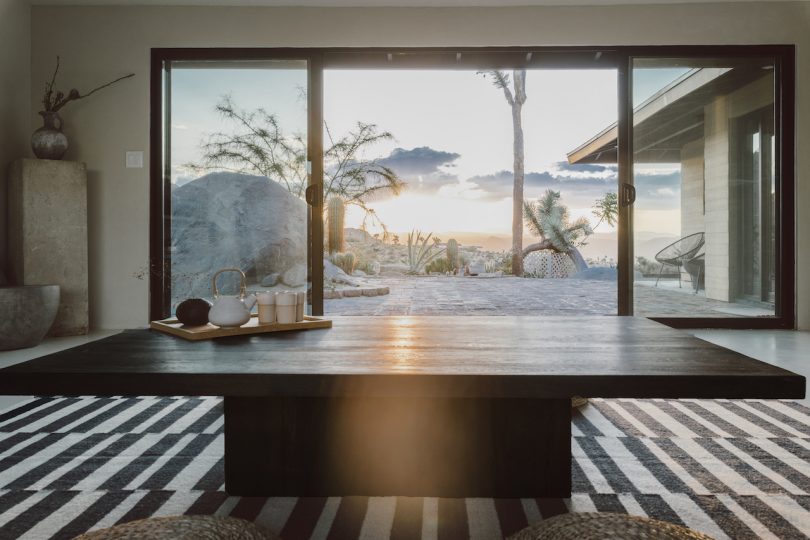 And if the interior wasn't enough, the home also features outdoor lounge areas, including a salt-water hot tub, a fire pit, and a rock and cactus garden courtyard, that lets you take in the landscape during the day and the vast star-filled skies at night.
What: Villa Kuro
Where: Joshua Tree, California (address available upon rental)
Highlights: This vacation home is rooted in Japanese wabi sabi aesthetics and philosophy, encouraging visitors to unplug from city life and instead ground themselves in the bouldering desert's beauty.
Design draw: To help visitors do just that, the renovated garage-turned-tea-room with expansive sliders on either side offers the first step towards your relaxing vacation.
Book it: Visit Airbnb
Photos by Stanley Yang.