Located in Yarze, Baabda, Lebanon, Villa Yarze is a massive home that was built with an existing home already there. Wanting to keep particular characteristics of the existing house, Raëd Abillama Architects added square footage and a new design that blends both into one harmonious residence.
While parts of the exterior could have easily looked to be a large monolithic-like facade, they paid careful attention to impart plenty of windows and openings, breaking up the stone and creating a contemporary residence.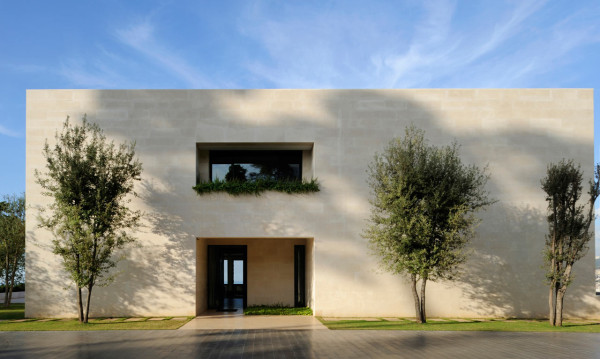 The gridded, drop ceiling also helps break up the space otherwise it would be a large expanse of white where you'd notice the size.
I love how the dining room can be opened up or closed off with the panels of doors on both sides. It's also large enough to break the table up into two for more intimate gatherings.
Or push the two tables together to make a really large table.
Tom Dixon Beat pendants hang in the kitchen above the island creating a cool focal point.
The kitchen is situated to look out over the city.
I love how the shelves line an entire wall but they kept them sparsely decorated.
A central staircase winds its way up connecting all of the floors.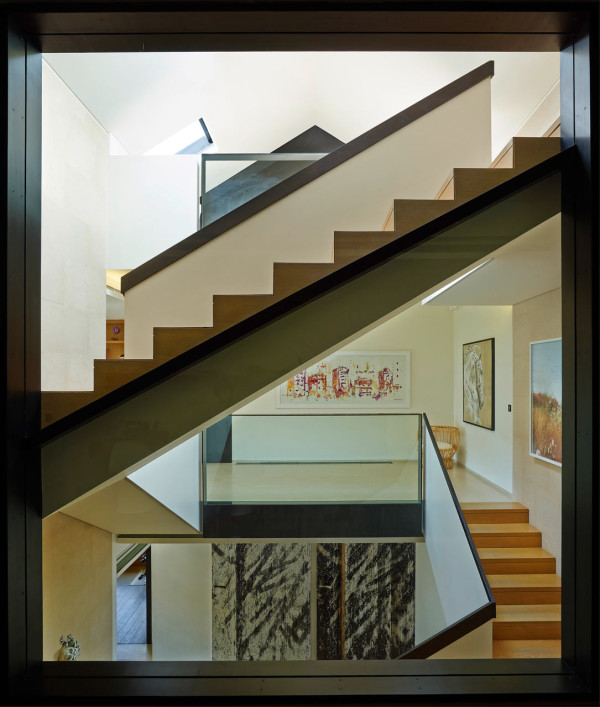 At the top of the stairs is a children's play room highlighted with skylights that filter light down the center of the staircase.