Vipp Highlights the Beauty of Jura Stone + Oak Wood in Its New V2 Kitchen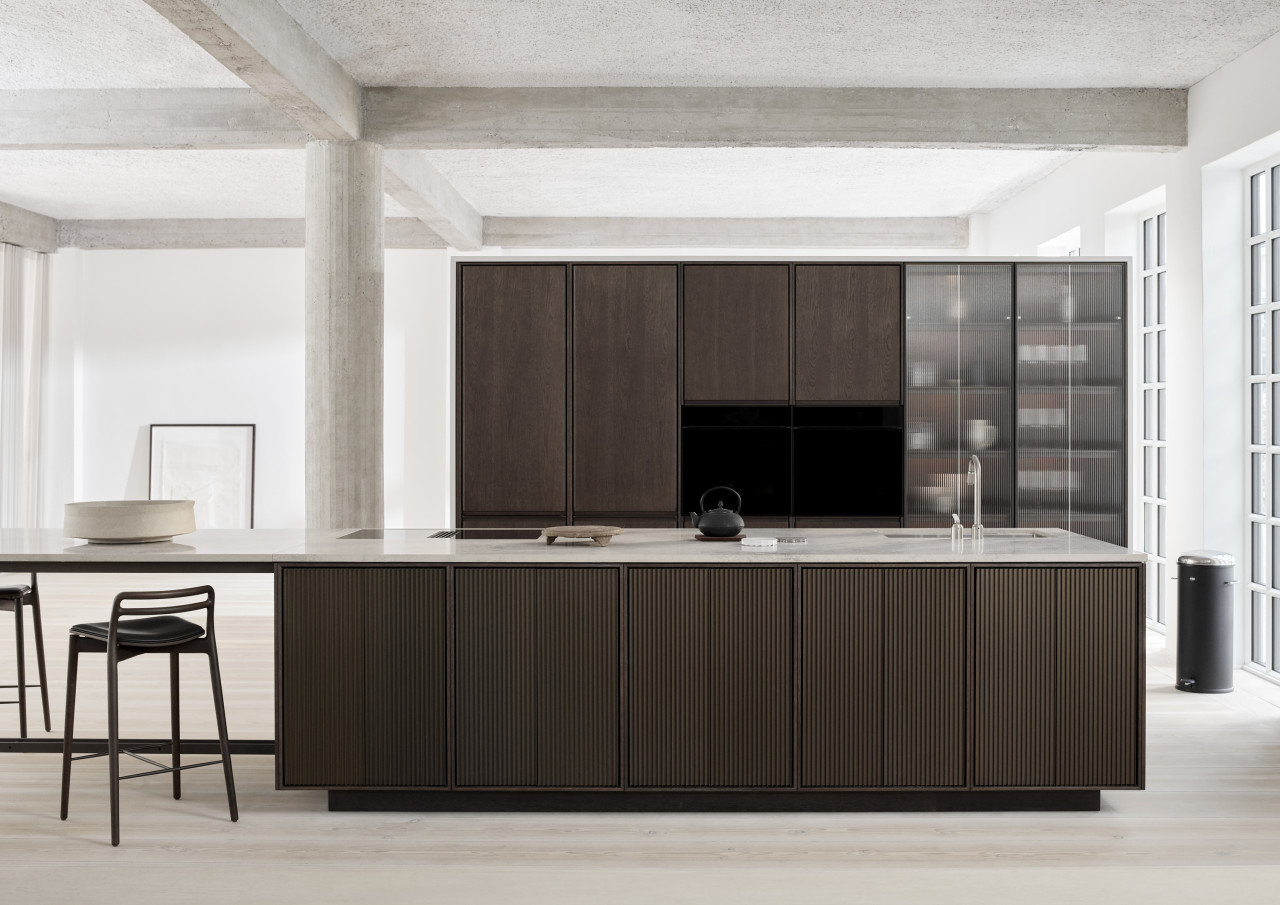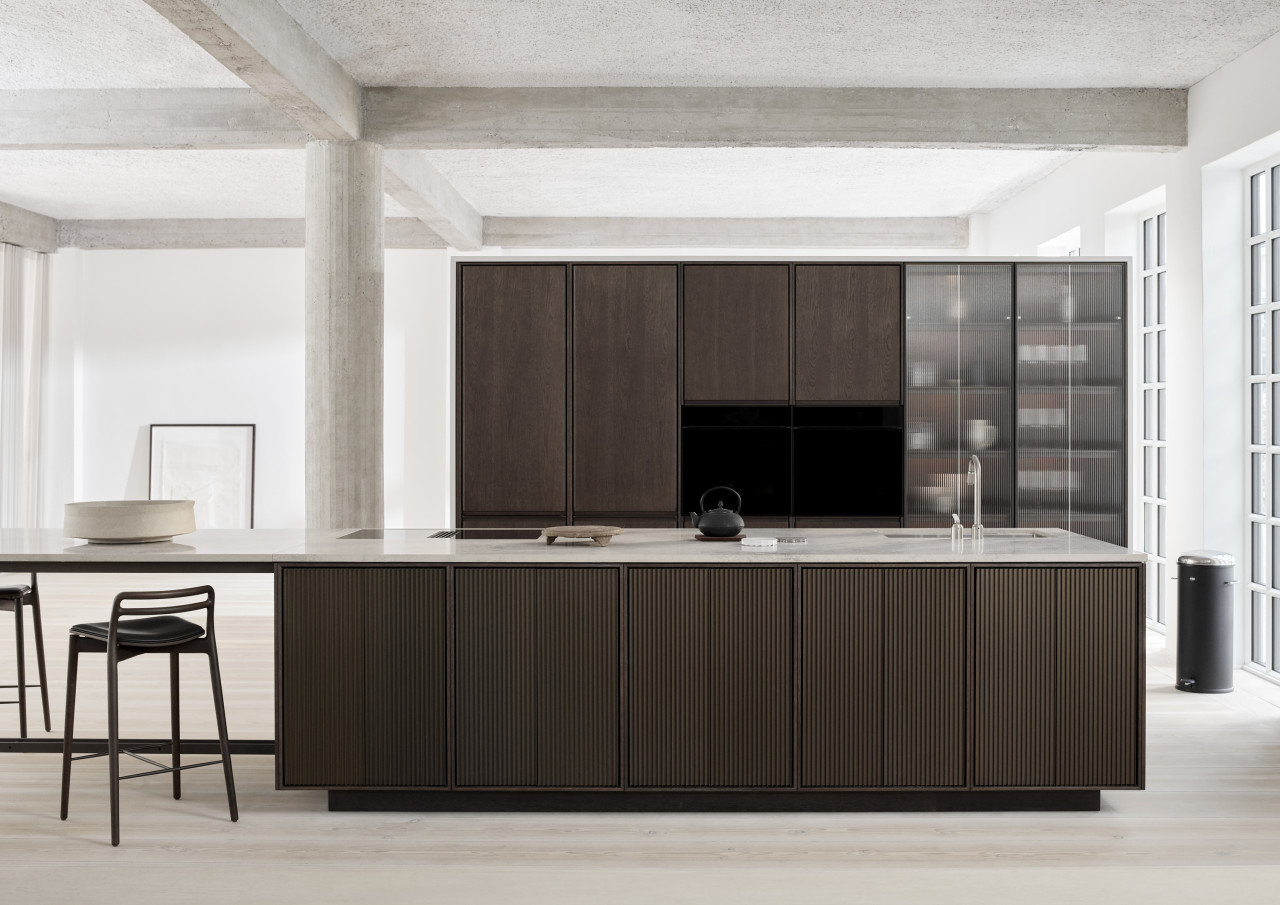 Vipp Highlights the Beauty of Jura Stone + Oak Wood in Its New V2 Kitchen
1/25 Photos
2/25 Photos
3/25 Photos
4/25 Photos
5/25 Photos
6/25 Photos
7/25 Photos
8/25 Photos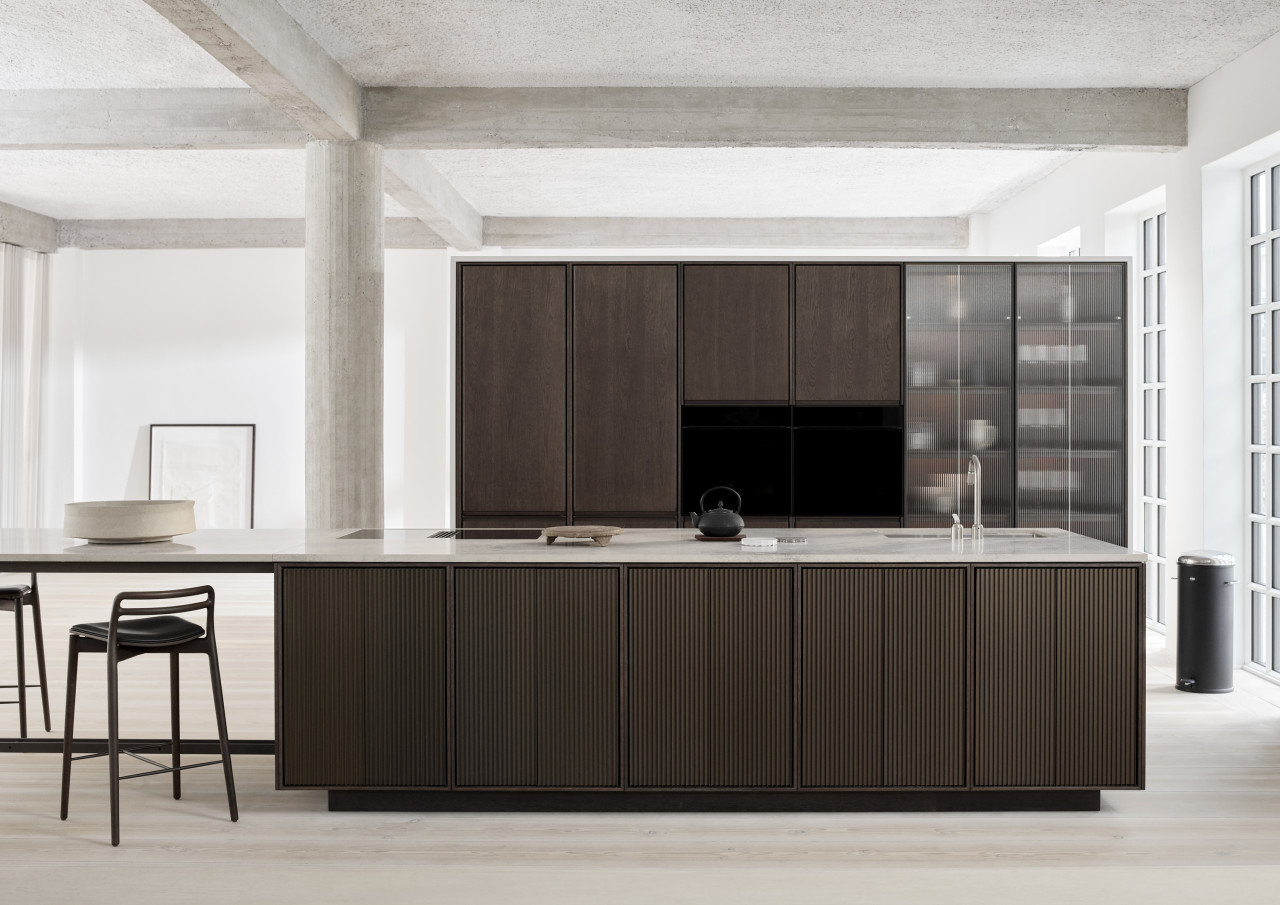 9/25 Photos
10/25 Photos
11/25 Photos
12/25 Photos
13/25 Photos
14/25 Photos
15/25 Photos
16/25 Photos
17/25 Photos
18/25 Photos
19/25 Photos
20/25 Photos
21/25 Photos
22/25 Photos
23/25 Photos
24/25 Photos
25/25 Photos
Ten years ago, Denmark-based Vipp launched its first kitchen, the iconic black steel V1. With the launch of the new V2 Kitchen, it brings a new palette of materials onboard: Jura marble, a fine grained limestone from Germany's Alp region, and dark oak, all locally sourced in Europe. The combination of these high-quality materials transforms the Danish kitchen design by taking on a Japanese aesthetic, one that values simplicity and refinement.
Like the V1, the new V2 Kitchen has all the considered details that made the V1 such a success, from the drawer constructions to the interior fittings. One of Vipp's trademark materials, extruded aluminum, is repeated in the V2, making its appearance in the discreet, integrated drawer and cabinet grips. Cabinet fronts highlight the beauty of the oak wood but other possible options, like the reeded glass or anodized aluminum doors, add a new level of refined design.
For more information on the V2 Kitchen, visit vipp.com.