Danish brand Vipp is adding a chair to their collection, and making a big move into the furniture category with its introduction. Prompted by the company's architectural projects – like the Vipp Hotel – they began designing furniture to go along with the spaces, with the Vipp451 chair adding a softer look to the industrial heritage of the company.
The chair's slender frame and minimal back rest, in combination with powder-coated aluminum and soft fabrics, give the silhouette a light and airy feel. Add a personalized touch by choosing between the three different types of upholstery offered – from textured fabrics to aniline leather.
"The Vipp451 chair links the past with the future. The combination of genuine materials and industrial refinement state a clear reference to our design tradition and line of existing products. By introducing tones, textures, and upholsteries we open new doors, and take another step into the furniture category.," said Vipp Chief Designer, Morten Bo Jensen.
At the same time, Vipp is updating their tables by adding a version with a smoked oak veneer tabletop. The chevron pattern adds a touch of detail to the otherwise simplistic frame. The Vipp table is available in two sizes that feature a ceramic or chevron patterned smoked oak veneer tabletop.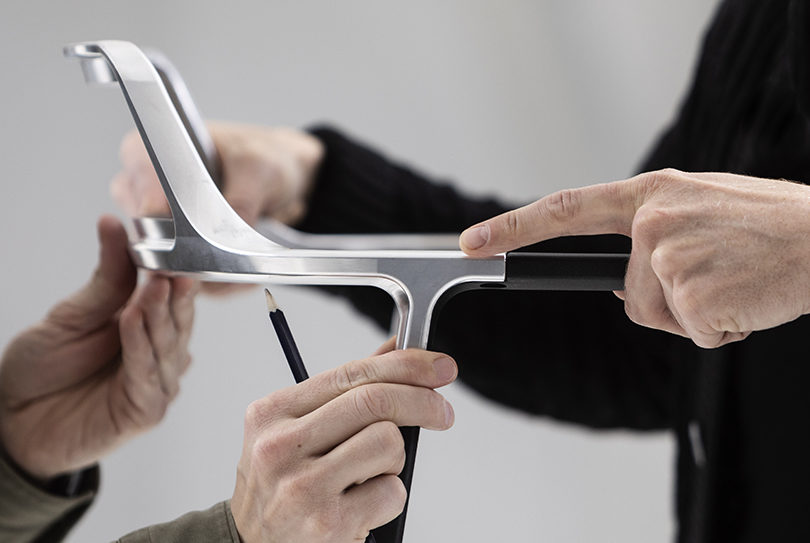 See more of what Vipp has to offer at vipp.com/en-us.