Vitra Reissues Jean Prouvé's Kangourou Chair in a New Blue Hue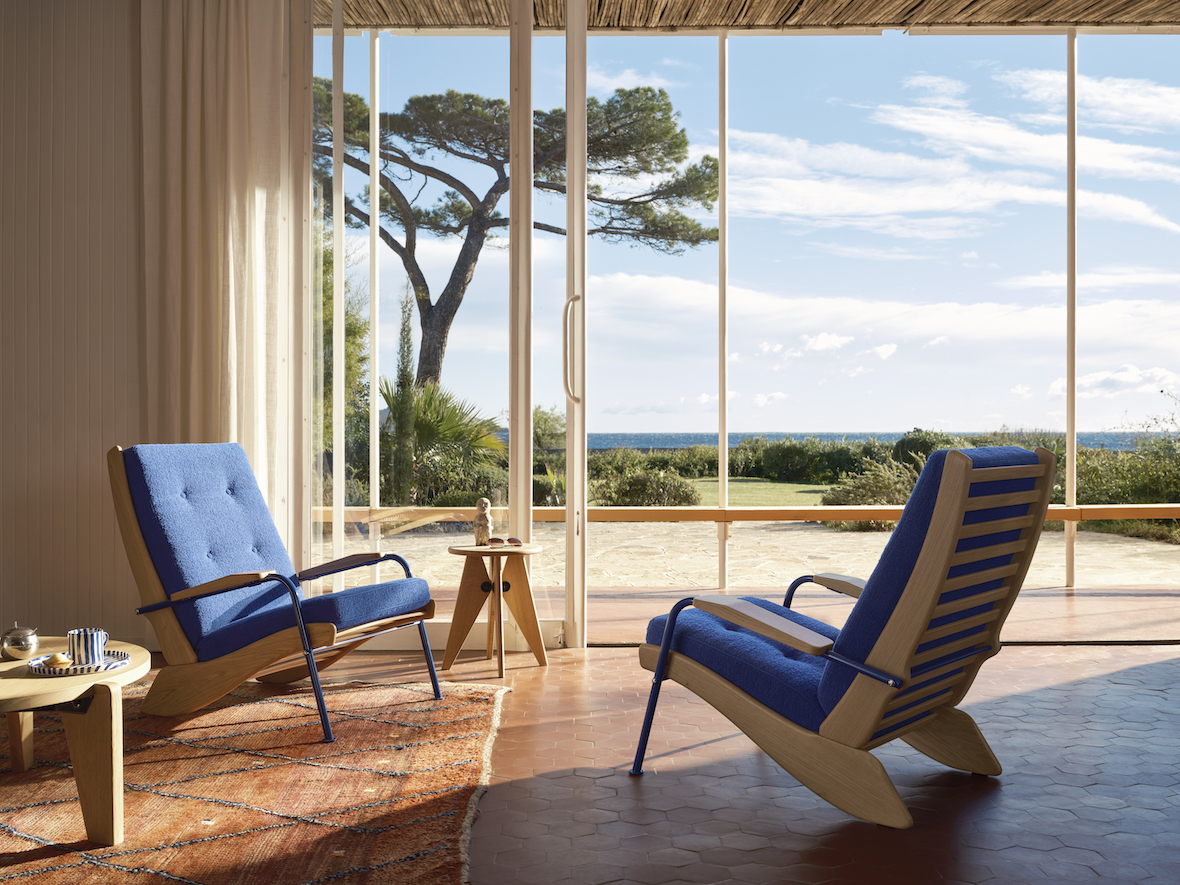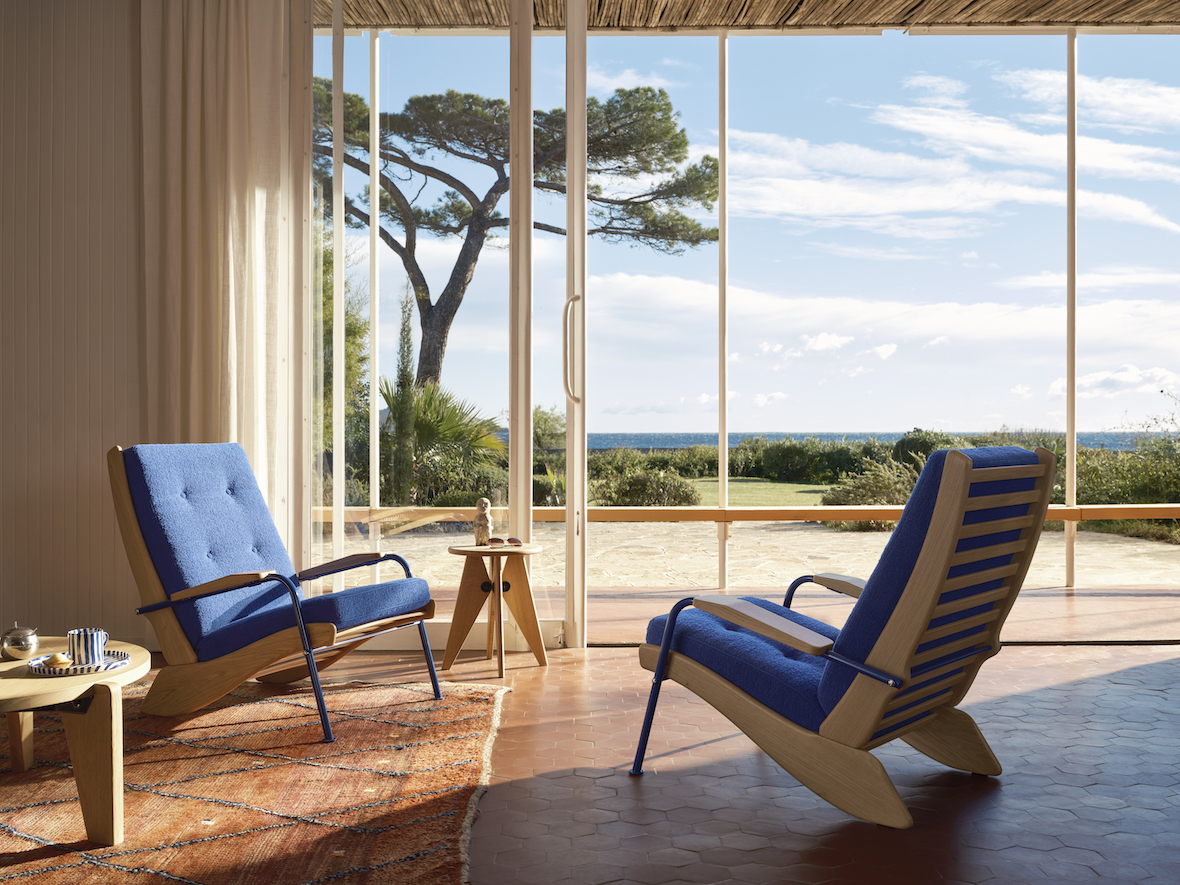 Vitra Reissues Jean Prouvé's Kangourou Chair in a New Blue Hue
1/10 Photos
2/10 Photos
3/10 Photos
4/10 Photos
5/10 Photos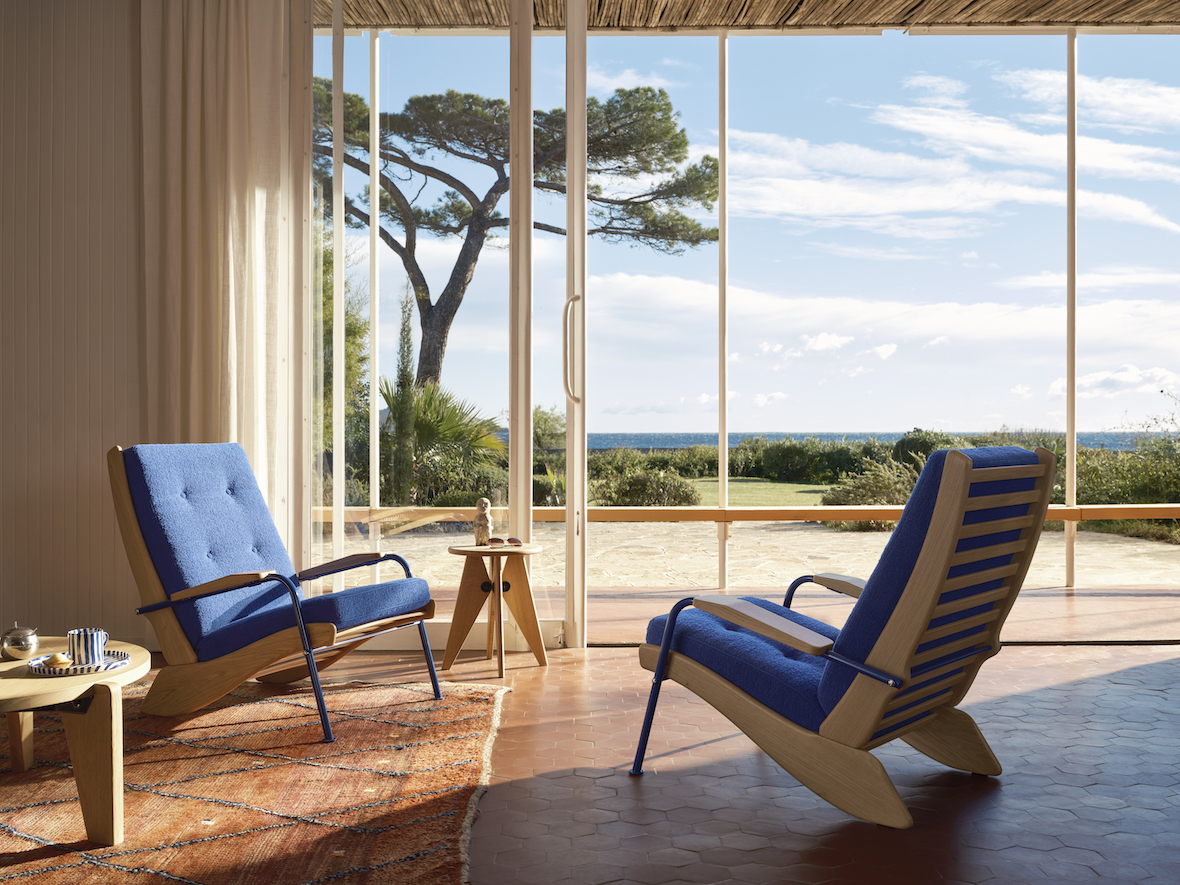 6/10 Photos
7/10 Photos
8/10 Photos
9/10 Photos
10/10 Photos
When it comes to lounge chairs, perhaps no other person has created a more playful design that still delivers cozy comfort than designer Jean Prouvé with his Fauteuil Kangourou chair. After all, what's a cozier spot than the pouch of kangaroo? Vitra has reissued the design in collaboration with Prouvé's daughter, Catherine, in a striking blue hue. Where form follows function, so does the naming of the form – the chair's profile resembles that of a sitting kangaroo.
The Fauteuil Kangourou features an oak base structure and elegant metal legs in just a set of two. Where the greatest stress is exerted is where the solid wood structure helps support the chair. The legs can be made slim as they don't have to bear quite as heavy a load. A soft boucle upholstery in the Prouvé Bleu Marcoule color way matches the steel legs and adds a beautiful contrast to the natural wood grain.
Only 150 Fauteuil Kangourou lounge chairs were made and sold out quickly. For more information on the Fauteuil Kangourou chairs, visit vitra.com.
Photos by Florian Böhm.