With curved, segmented panels of wood veneer, the Dime cabinet references the look of a spinning coin. Designed by Splinter Works, the domed, wall-mounted cabinet opens up to reveal a bar with spaces to hold bottles of wine or liquor, as well as shelves to hold barware.
The panels fan out to close the cabinet, leaving the sleek American walnut veneer on the outside. On the inside, you'll notice the sycamore veneer creating a contrast to the darker walnut.
The movable panels let the user hide or display their beverage collection at will.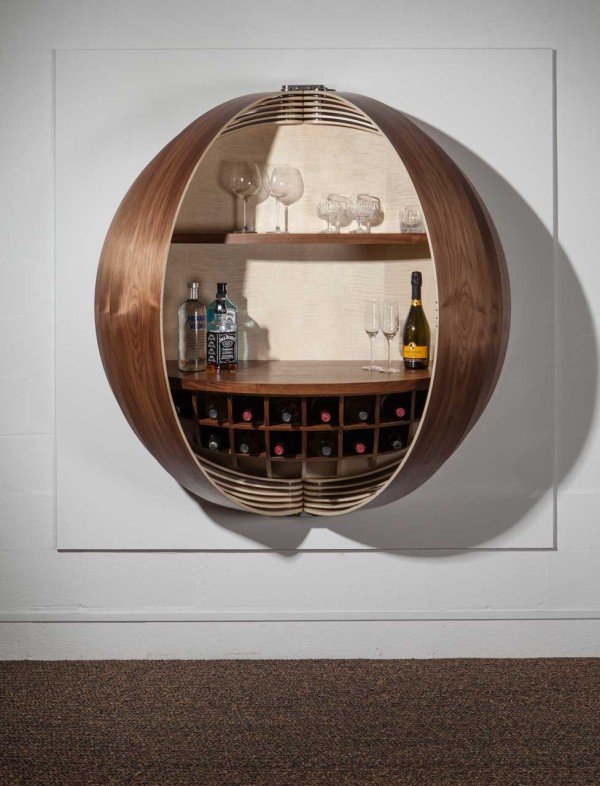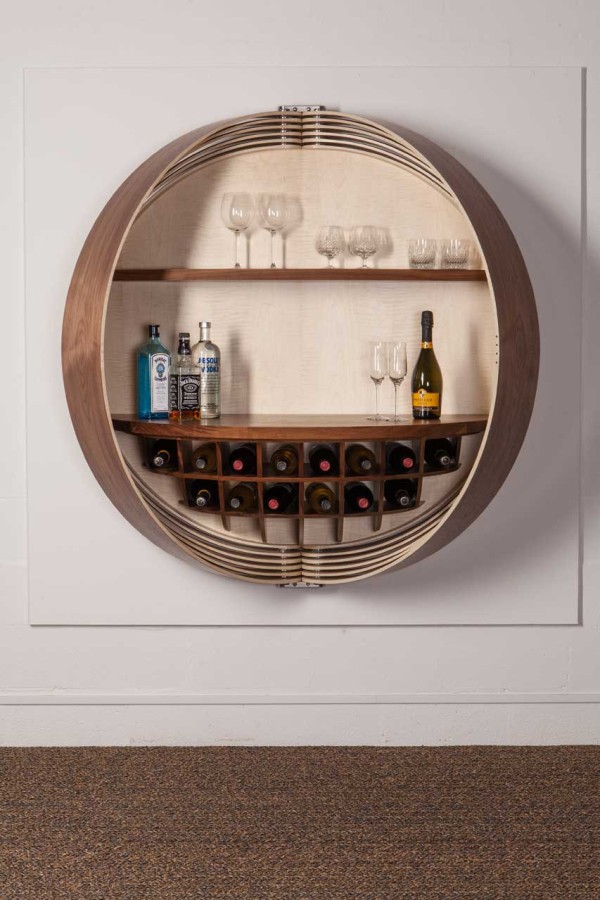 Photos by Stephane Rocher Photography, courtesy of Splinter Works.