Have you ever looked at skateboards closely? They're often works of art that just get thrown on the floor when not in use. Design duo Zanocchi & Starke designed Wall Ride, a wall-mounted rack that takes your skateboard off the floor and lets you proudly display it.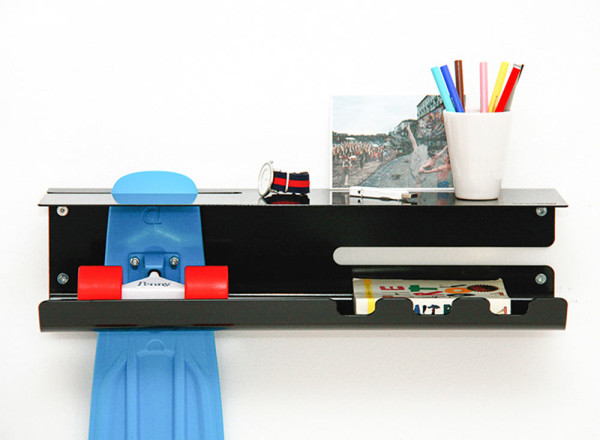 Wall Ride ensures that the wheels will never get your walls dirty by hanging them facing out. It also lets the skateboard's graphics be on full display. Three hooks and two shelves also make room for your other gear, like your keys, watch, and phone.
The same place you hang your skateboard also doubles as a bottle opener. Um, YES!