Designed and made in Melbourne, Australia, The Mesh Series Shelves are a range of powder-coated steel shelves with perforated patterns to add some fun storage and decor to your walls. Made by Bride & Wolfe, the shelves come in various shapes, like circles, rectangles, triangles, and a shield, as well as a curated palette of colors to choose from.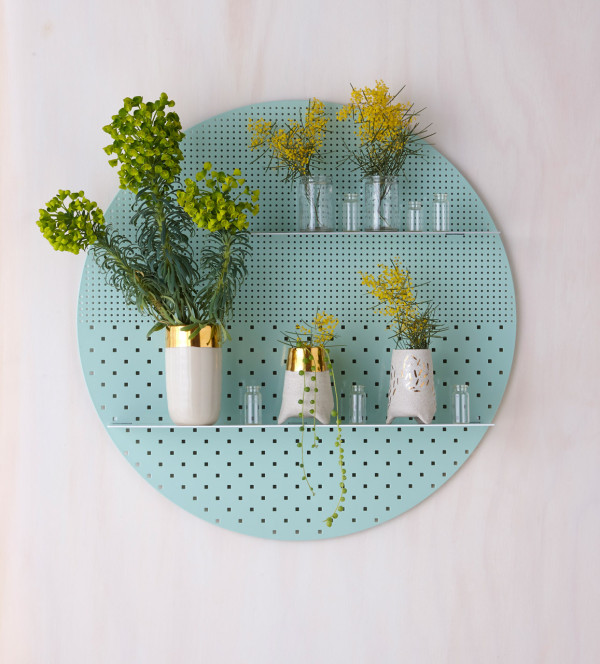 Along with the included shelves, there are magnetized areas on the back that let you hang artwork or photos.
All of the shelves come flat packed and are easy to assemble and hang on the walls.