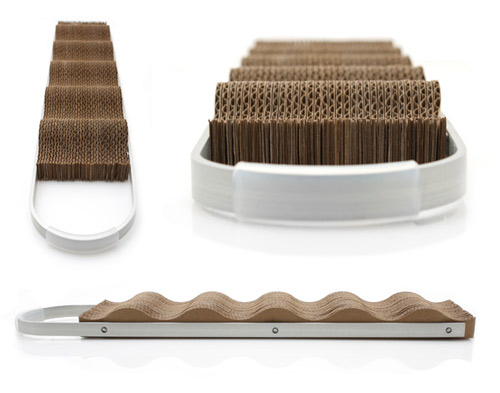 Kate from Moderncat recently launched Moderncat Studio, a modern cat product design studio. The first major project to come out of Moderncat Studio is the Wave modern door-hanging cardboard cat scratcher.
In addition to being stylish, Wave is also eco-friendly and cat-friendly. It's held together with compression, not adhesives like glue, so you can easily replace the cardboard when it gets worn. The frame is made from anodized aluminum frame and can hang from all doorknobs and has a silicone doorknob protector so your handles doesn't get scratched up.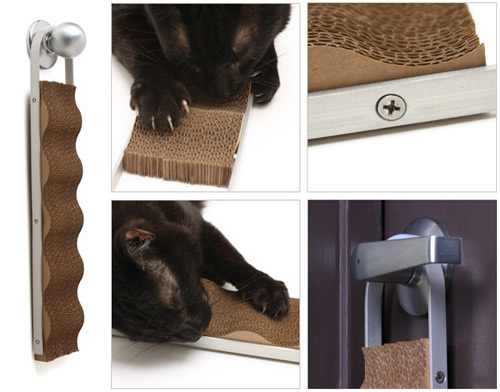 Want one? The Wave is available for $45 in the Moderncat Studio Etsy shop.