To highlight the impact of sound in the home, Sonos teamed up with West Elm up to design a penthouse apartment in New York City. Recently, West Elm announced Sonos as their home sound system partner in all West Elm stores, and to highlight the partnership, Sonos launched a holiday home with a West Elm dedicated room. They also called on Homepolish to help create a warm, inviting experience that emphasizes the importance of sound and music in the home. One room featured all West Elm furnishings to celebrate the partnership. Moreover, each of the six rooms had a different view on listening culture, emphasizing how sound can be interpreted in the home in different styles.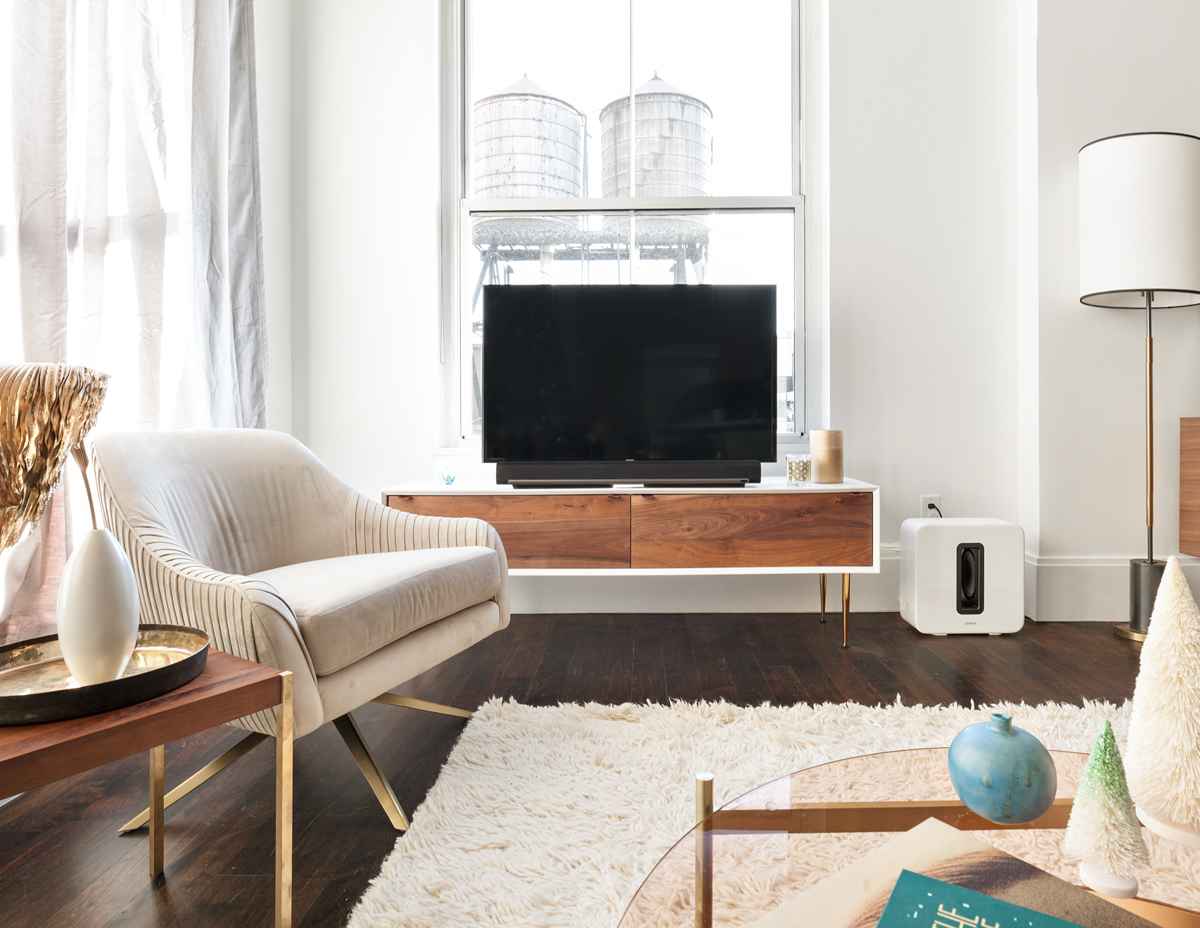 This room gave nod to the festive holiday spirit with a Christmas tree and other festive decor. The room featured a PLAY:BAR, SUB, PLAY:5 and PLAY:1.
This room consisted mostly of vintage decor and furniture, bringing back memories of analog record players and listening culture. It has two PLAY:5s, a CONNECT:AMP and a record player.
This room is the ultimate home theater set up, with an ideal living space that integrates the products smoothly into the design of the space.
The kitchen featured the classic 1 PLAY:1, encouraging visitors to enjoy while socializing.