When a Friend Asks an Architect to Design His First House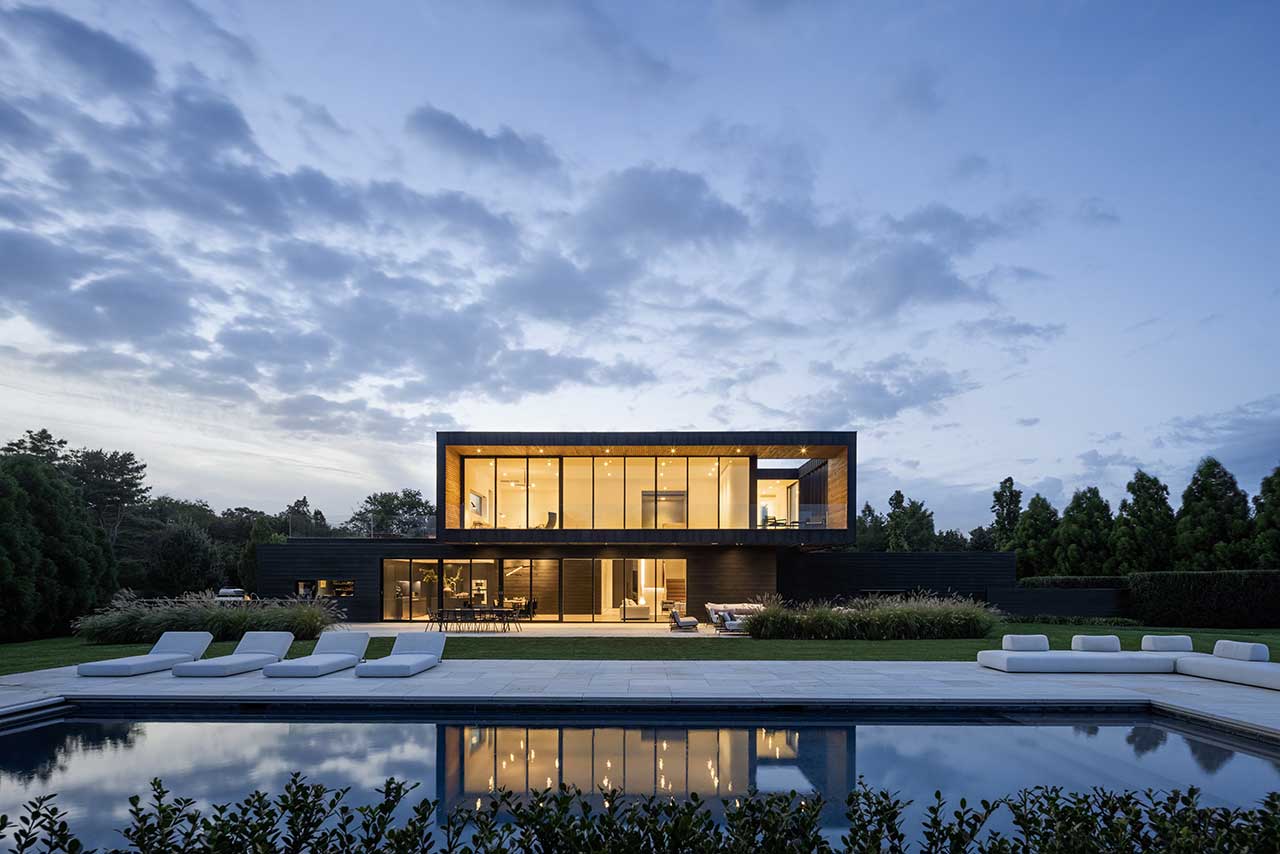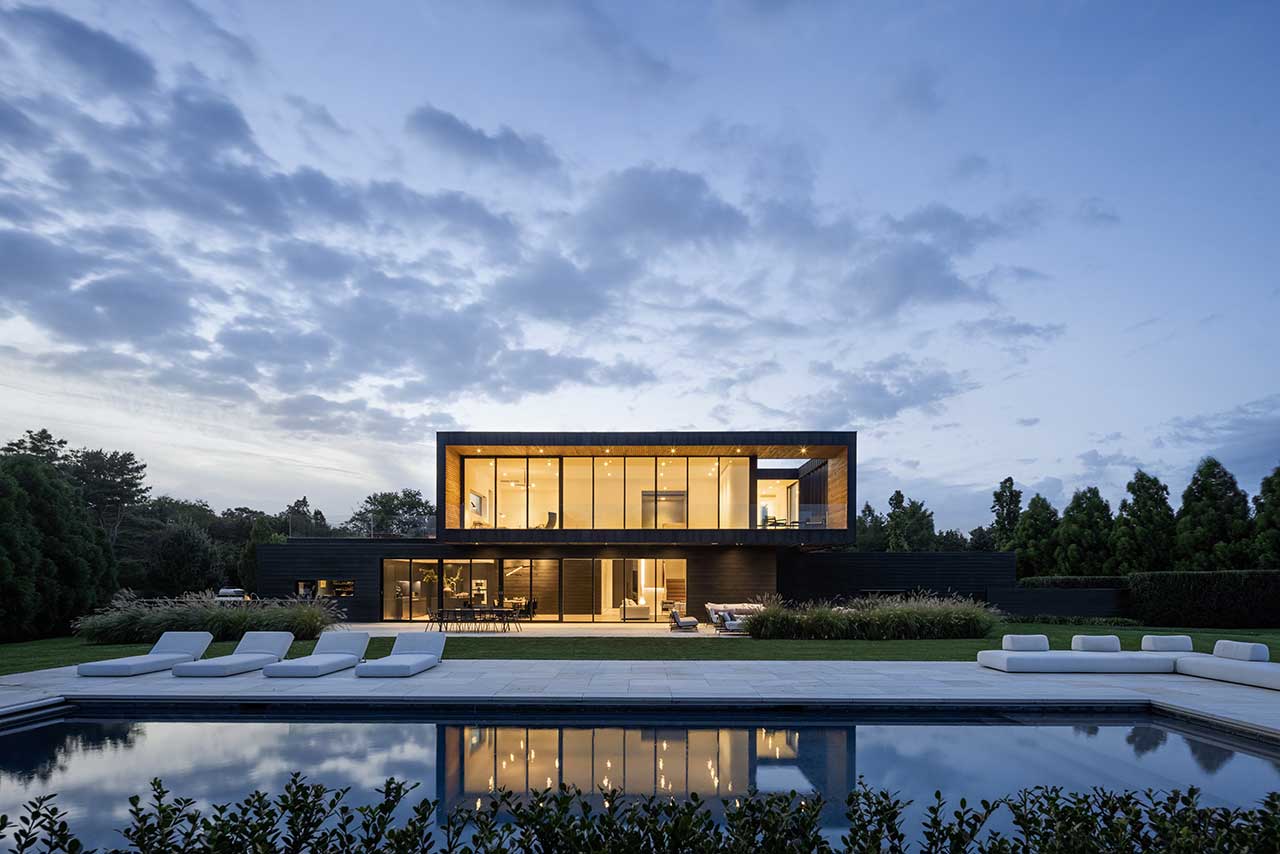 When a Friend Asks an Architect to Design His First House
1/28 Photos
2/28 Photos
3/28 Photos
4/28 Photos
5/28 Photos
6/28 Photos
7/28 Photos
8/28 Photos
9/28 Photos
10/28 Photos
11/28 Photos
12/28 Photos
13/28 Photos
14/28 Photos
15/28 Photos
16/28 Photos
17/28 Photos
18/28 Photos
19/28 Photos
20/28 Photos
21/28 Photos
22/28 Photos
23/28 Photos
24/28 Photos
25/28 Photos
26/28 Photos
27/28 Photos
28/28 Photos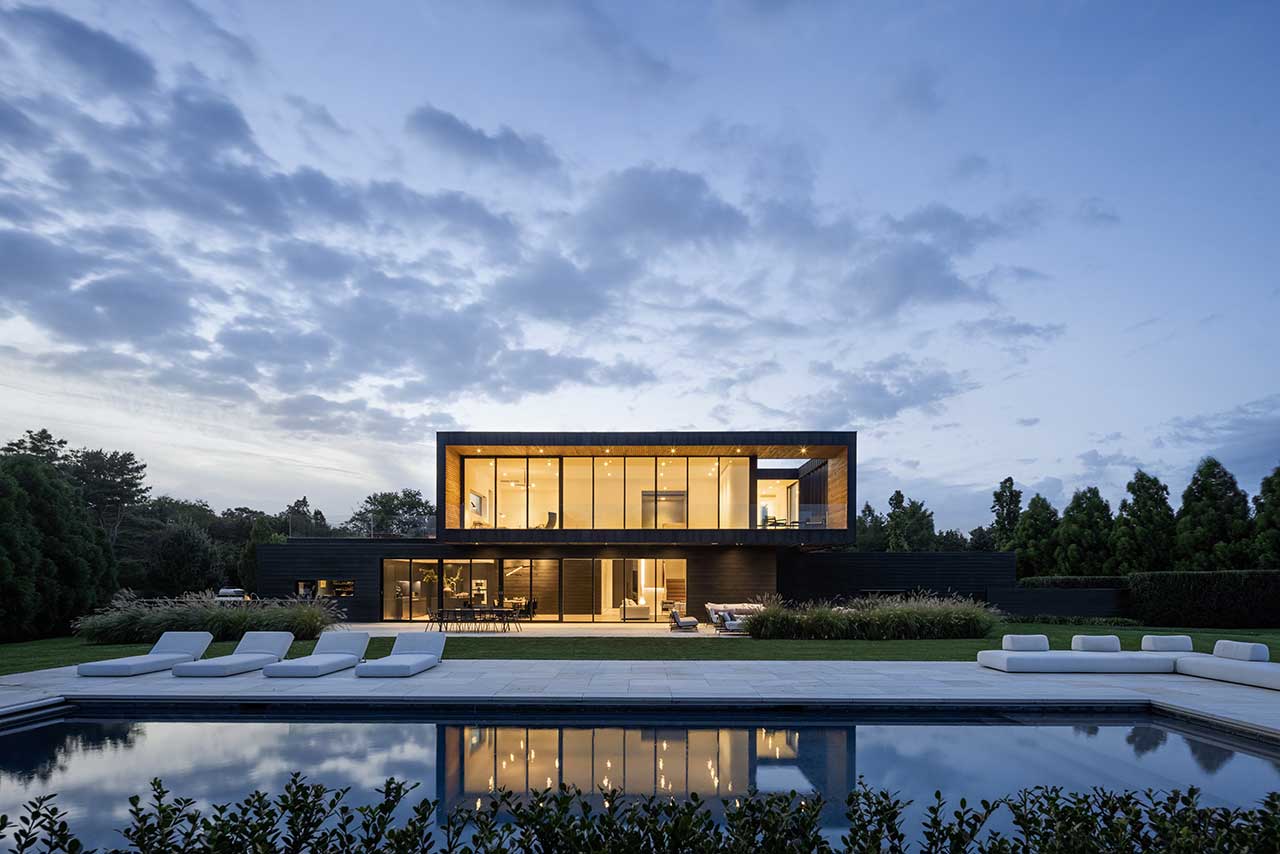 When a friend reached out to emerging architect Matthew Chua, of Chua Architecture, to design his first house, he accepted with nervousness and excitement. Despite not having designed a house before, you'd never know it after looking through the images. The open and airy house, located in Water Mills, New York, beside a tree farm in Southampton, makes a beautiful, modern statement within its green surroundings.
The promise to minimize impact to site was met by positioning the new home in the exact location as the original one and by retrofitting the existing pool.
The residence's exterior appears all black with an upper volume wrapped in black standing seam zinc, resting atop a series of black stained mahogany and black pigmented concrete walls.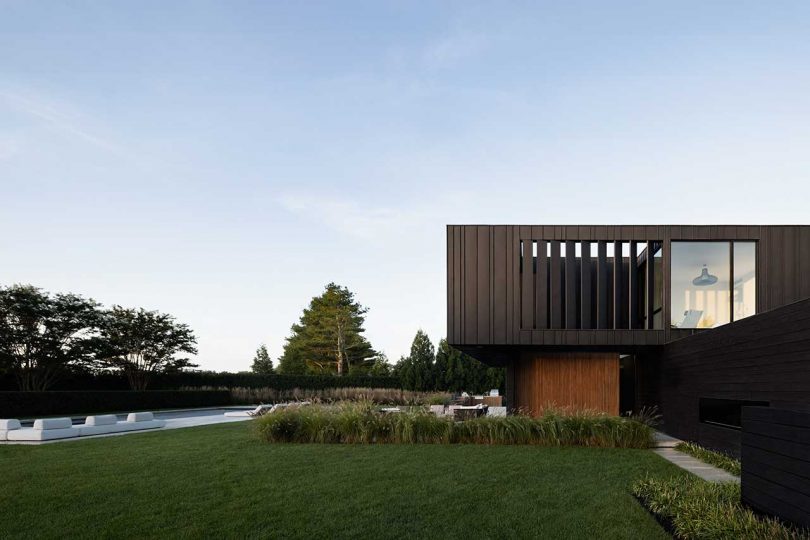 On the back of the house, two structural beams had to be installed in order to create the cantilevered balcony without columns. The balcony offers unobstructed south-facing views of the property.
The all-black, custom kitchen is both sleek and minimalist, outfitted with Gaggenau fixtures. The area has direct access to the backyard and when the sliding glass doors are open, the spaces become perfect for entertaining.
The kitchen and dining room are connected to the double-height living room, also with seamless access to the back patio. Built over the wooden staircase with its smooth, hand-carved handrail is a skylight that fills the center of the home with natural light as it changes throughout the day.
Thanks to the uneven site, they were able to include a walk-in basement full of natural light.
On the top floor, the main bedroom features a corner of floor-to-ceiling windows with views that can be taken in from the bed.
Architecture: Chua Architecture
Interior Design: Gregory Rockwell
Stylist: Rebecca Bartoshesky
Photos: Eric Petschek