Where I Work: Daniel Schofield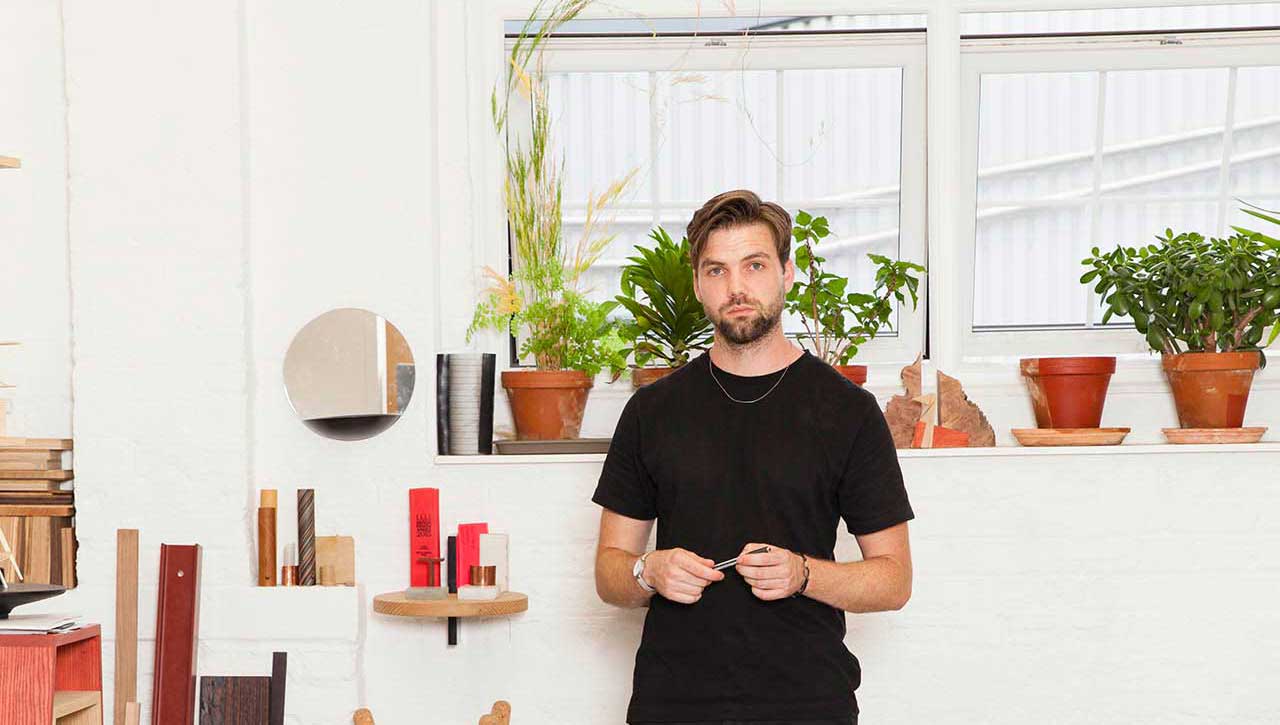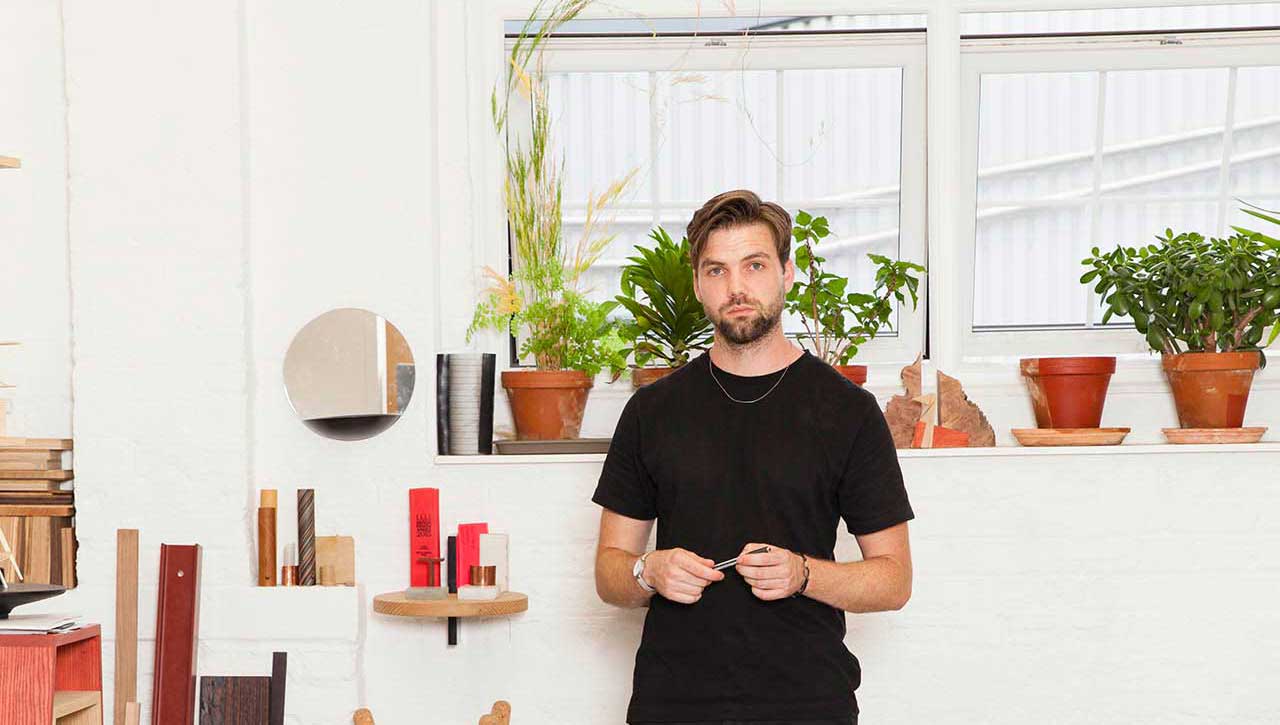 Where I Work: Daniel Schofield
1/16 Photos
2/16 Photos
3/16 Photos
4/16 Photos
5/16 Photos
6/16 Photos
7/16 Photos
8/16 Photos
9/16 Photos
10/16 Photos
11/16 Photos
12/16 Photos
13/16 Photos
14/16 Photos
15/16 Photos
16/16 Photos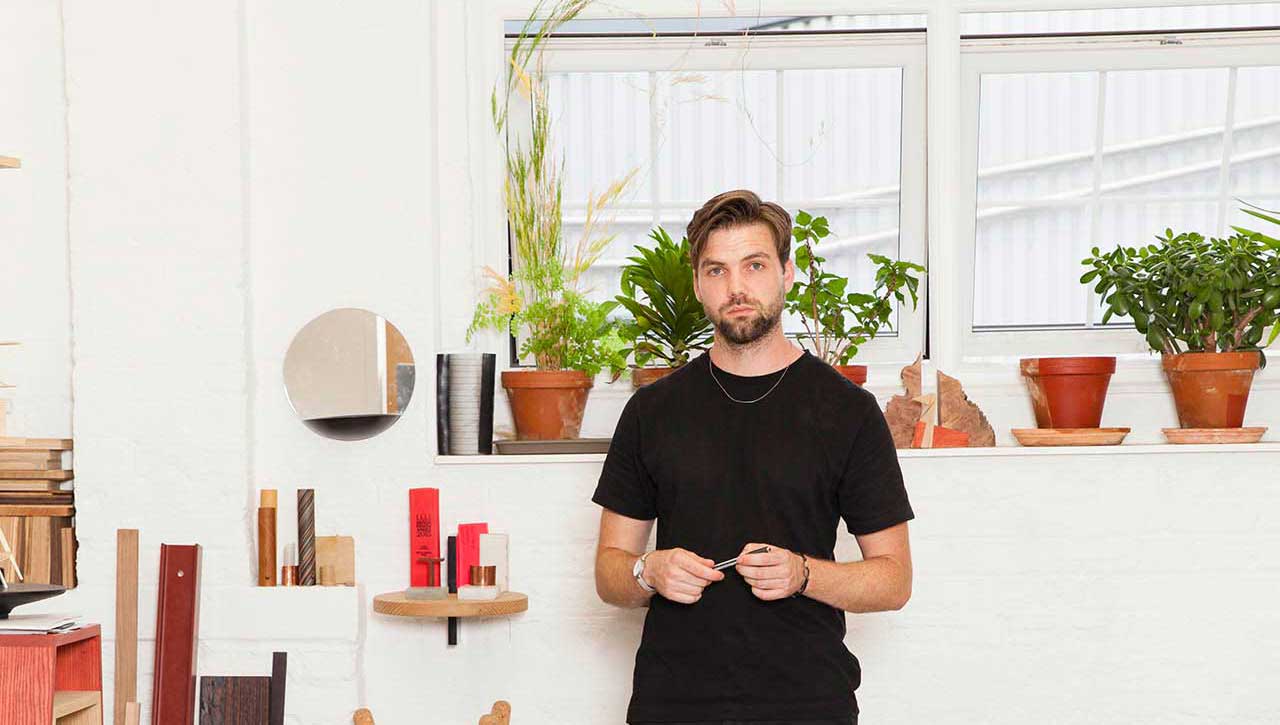 British designer Daniel Schofield has been featured a number of times before but we wanted to know more about him and how he worked, so we visited him in his London studio for a closer look. Located on the river Thames, Schofield's studio is housed within an old plastics factory where he designs modern furniture and objects with a clean and understated appeal. Since the launch of his studio in 2012, he's partnered with many British brands like Benchmark, Another Country, Ercol, SCP and Conran, where he worked closely with the late great Sir Terence Conran. Today we check in with Daniel Schofield to learn more, in this Where I Work.
What's your studio/work environment like? 
It depends what I've been getting up to! I try my best to keep it clean, but its quite a small space, so if I'm getting pretty hands on and prototyping something, it can get messy quickly.
How is your space organized/arranged?
My studio is split into two, at one end is the workbench and some small machines, and at the other is my desk and material library.
How long have you been in this space? Where did you work before that?
I've been here about three years now, it's an old extruded plastic factory on the river Thames, before that I worked from my bedroom which was tricky!
If you could change something about your workspace, what would it be?
I would have more space and more natural light. And probably better heating for winter.
Have you had to make any adjustments to how you work because of the pandemic?
Even though my studio is my own space, getting to and from it had its issues, so I ended up working from home a lot again. Luckily we had a little box room so I turned that into a micro studio which is now a nice place to work.
Is there an office pet?
I wish!
Do you require music in the background? If so, who are some favorites?
There's always music playing. I've been listening to a lot of NTS radio lately, it's super eclectic and an interesting mix of genres.
How do you record ideas? 
I take a small Moleskine notebook everywhere with me and do plenty of drawing on the bus and train, and then if I have something I think is worth pursuing I translate onto bigger paper and then into 3D in the studio.
Do you have an inspiration board? What's on it right now?
Not really, I'm always looking for inspiration though, but don't keep it in a board per se, it's just in my head. On the wall in front of my desk though are sketches of objects or details I'm working on or thinking about.
What is your typical work style?
I usually get up and head to the studio, on the way I'll do some drawing on the bus or train. Once I'm in I usually get through some emails, then it's back onto designing and developing ideas. Whether that be sketching, modeling or CAD work.
What is your creative process and/or creative workflow like? Does it change every project or do you keep it the same?
It all depends on the project, what the starting point or overall idea is dictates the journey. But usually it jumps around between sketching, modeling or experimenting with materials and CAD.
What kind of art/design/objects might you have scattered about the space?
Usually lots of material samples, tests and prototypes.
Are there tools and/or machinery in your space?
A few small ones and lots of hand tools. There are lots of other makers here so I end up using their bigger tools sometimes!
What tool(s) do you most enjoy using in the design process?
Using a freshly sharpened hand plane is always a pleasure. I think this comes from my time working as a carpenter.
Let's talk about how you're wired. Tell us about your tech arsenal/devices.
Nothing too techie for me, just the usual CAD software. A lot of my design process flips between sketching, CAD and making.
What design software do you use, if any, and for what?
Solidworks mainly.
What's on your desk right now?
Pens, paper and material samples.
Is there a favorite project/piece you've worked on?
Usually what I'm working on right now. I think as a designer it's hard to reach a level where you're completely settled with something, maybe that will come with more time.
Tell us about a current project you're working on. What was the inspiration behind it?
I can't tell you specifics, but I am always working on my approach to design – trying to make objects simpler and more understandable, trying to find ways to forge a connection and making things that last longer and are more responsible.
Do you have anything in your home that you've designed/created? 
The Mag tables for Conran.