The White & White Clock is designed by Vadim Kibardin and is meant to be a three-dimensional version of a traditional digital clock. We featured the original black and white incarnation years ago, but this new updated one is even more fantastic.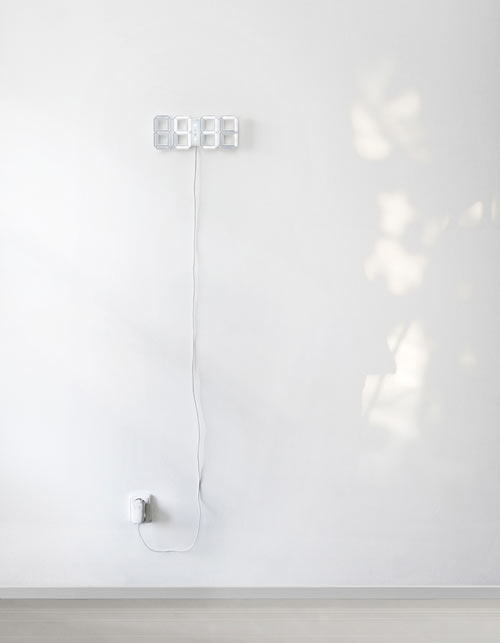 It's wall-mountable or props up on your desk or table with the attached kickstand.
I think even us glasses-wearing people will be able to see this in the middle of the night.
It even features an alarm and has a light sensor in it to lessen the brightness in the middle of the night.