Wish Fountain Turns Your Text Message Into a Light Show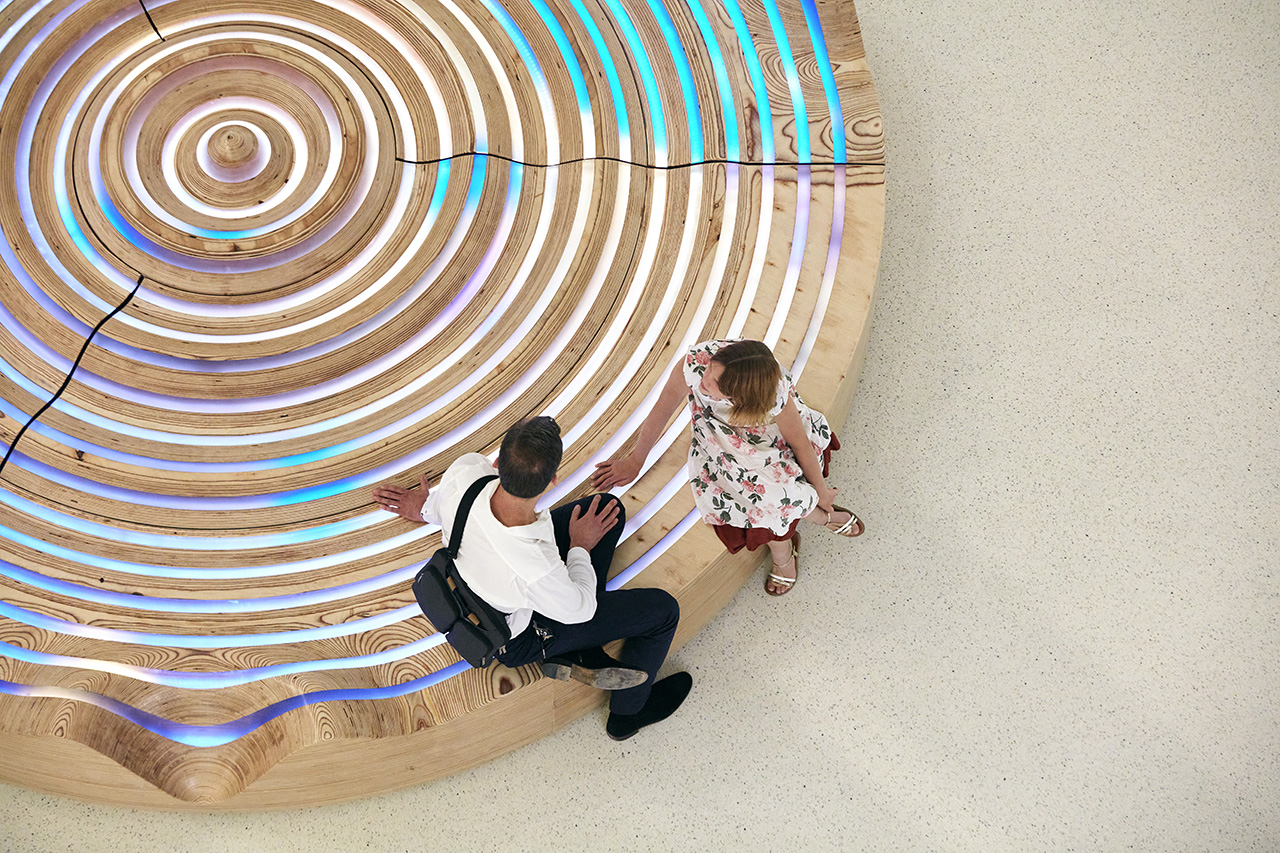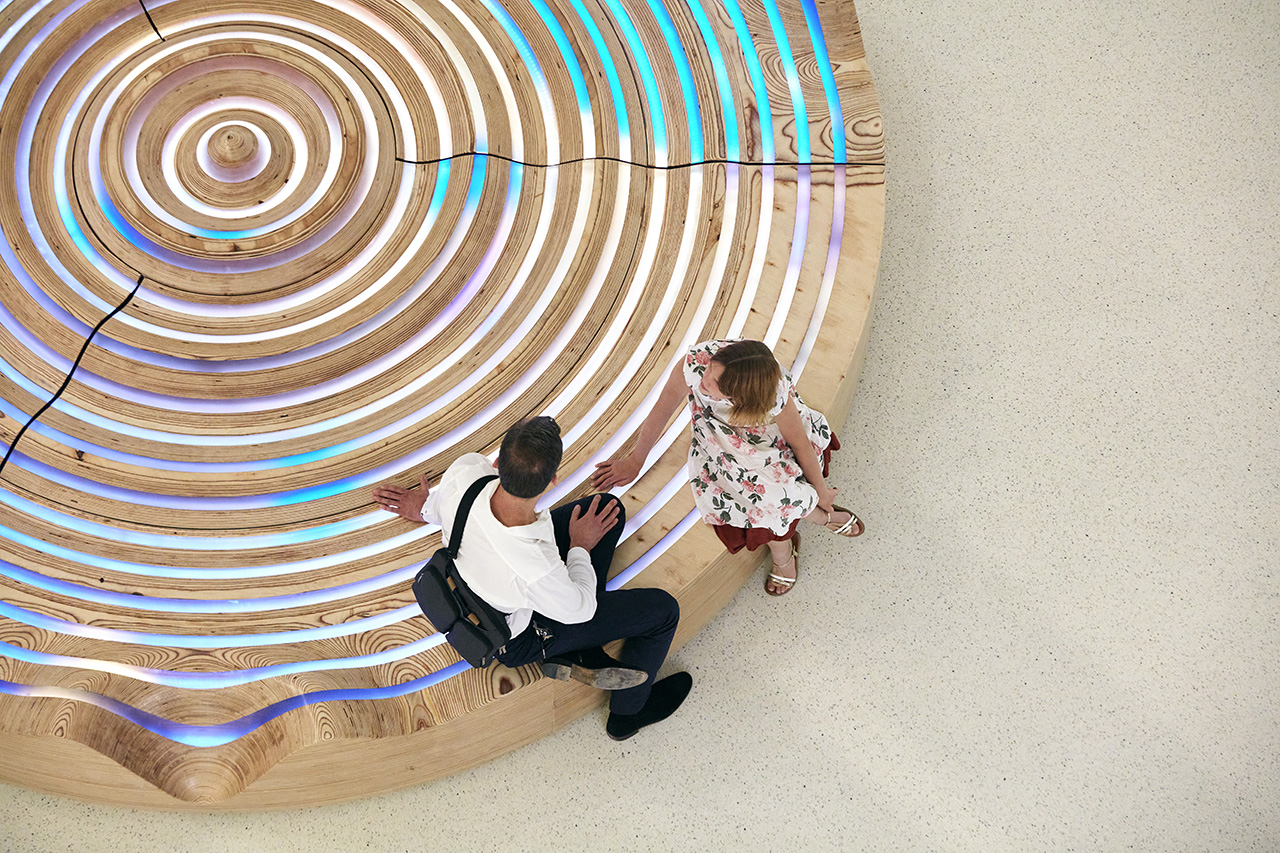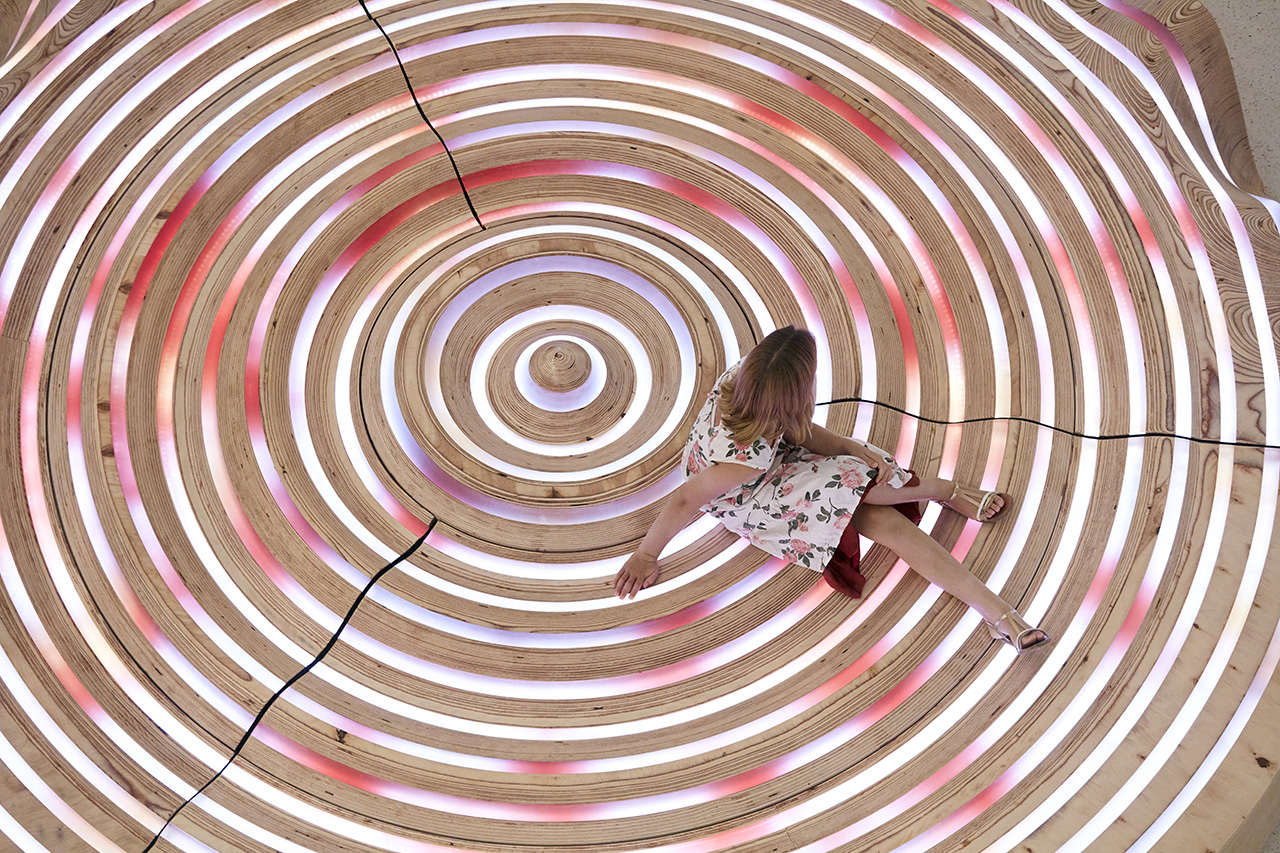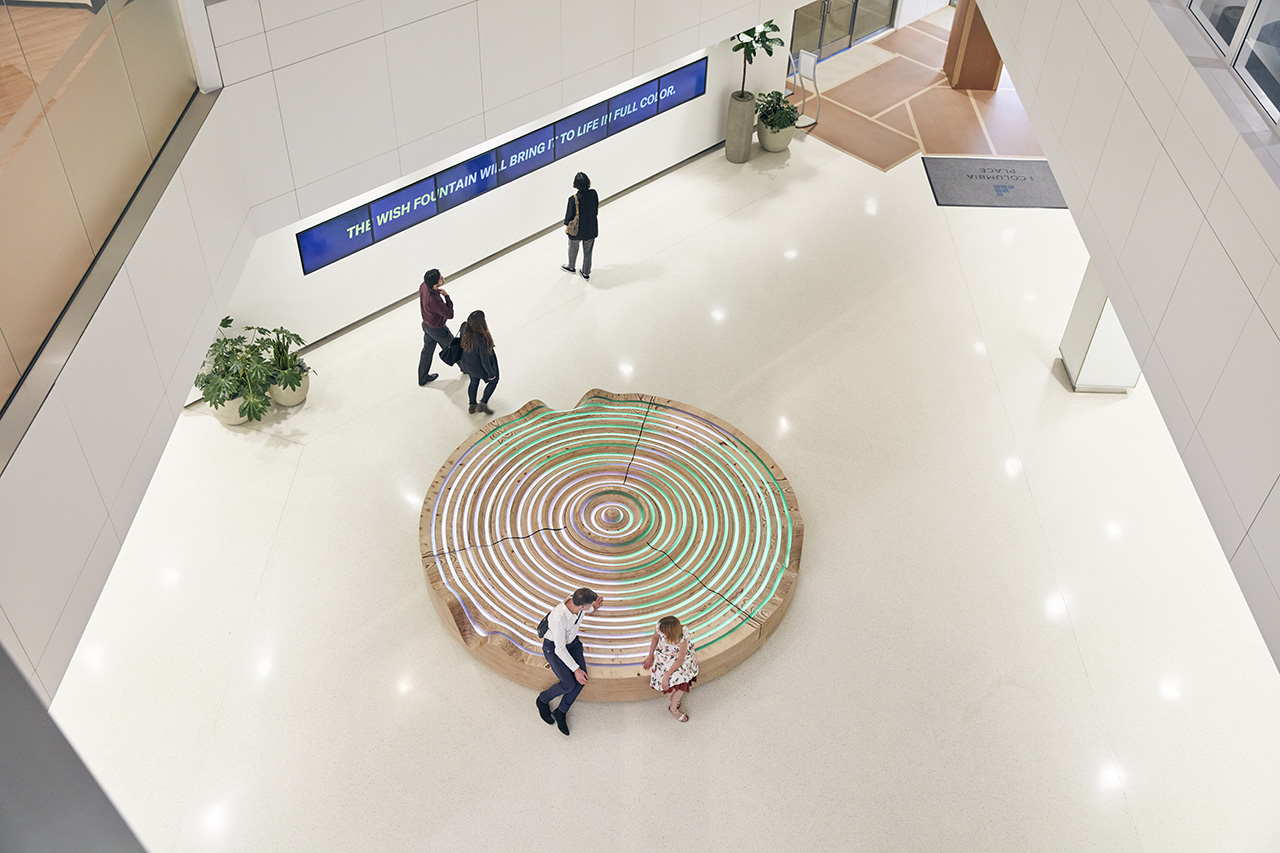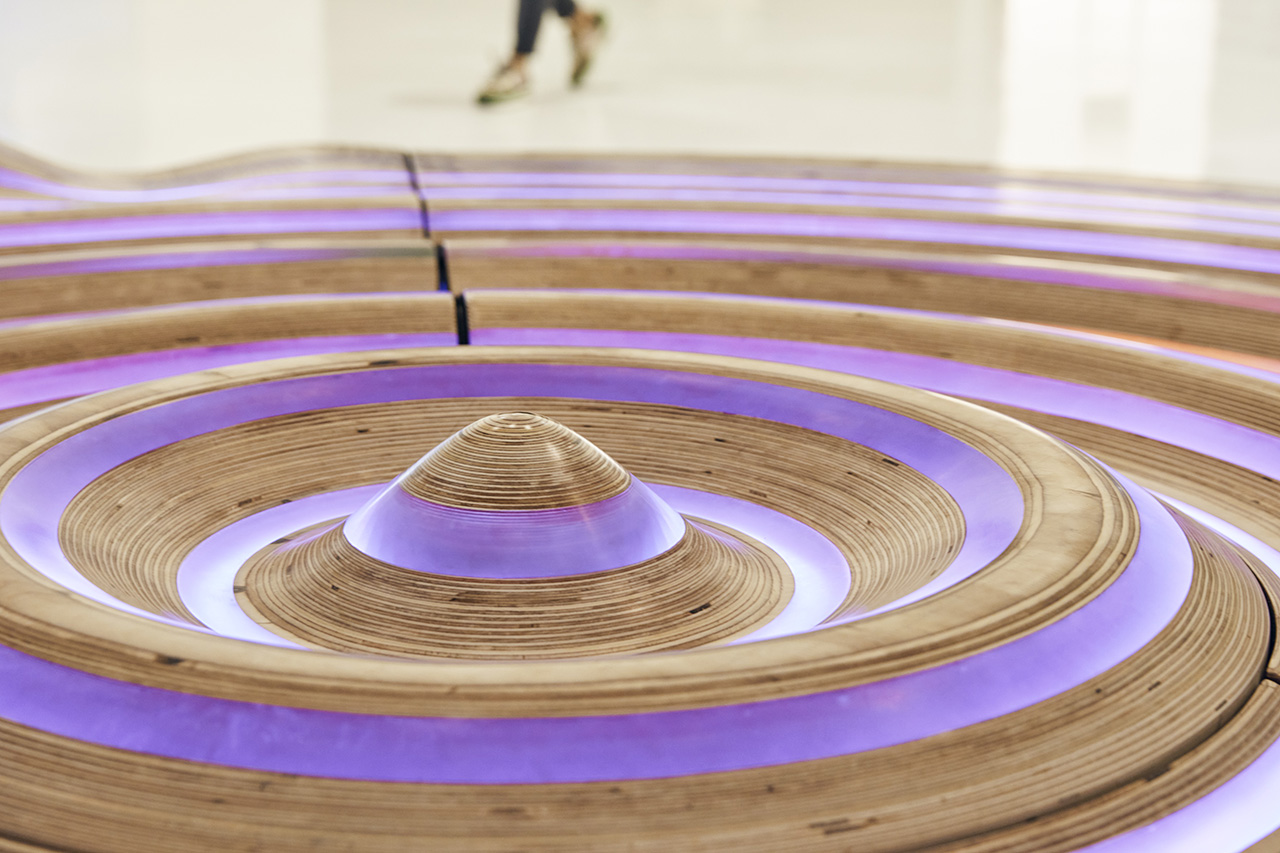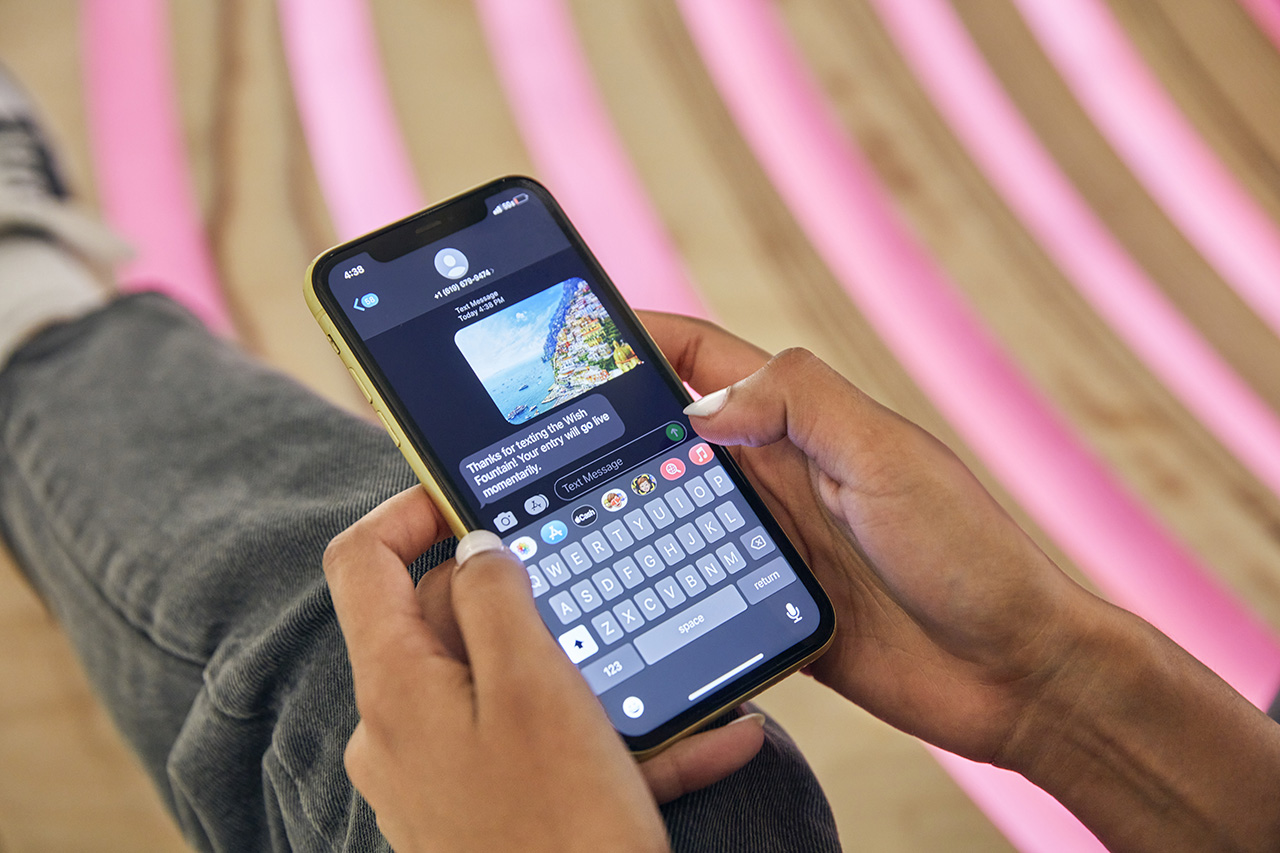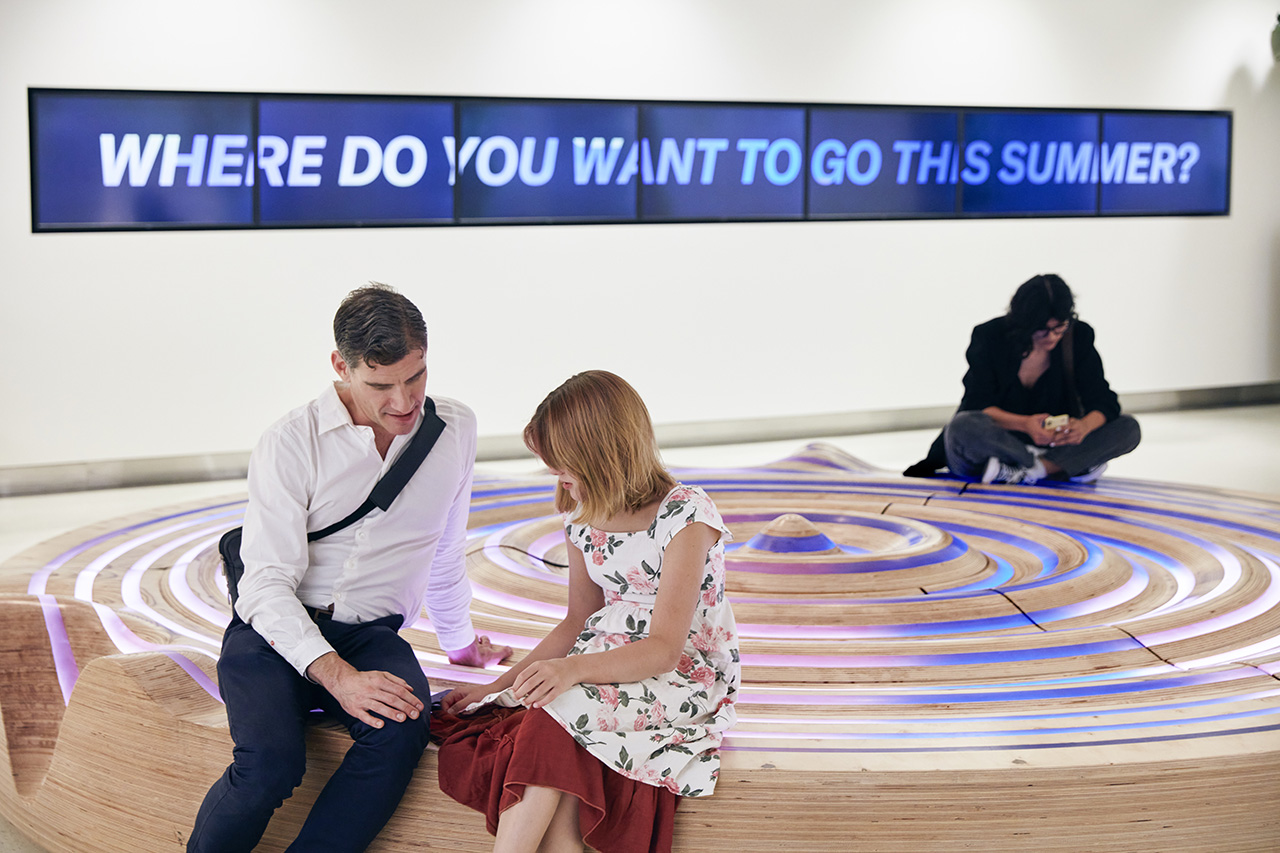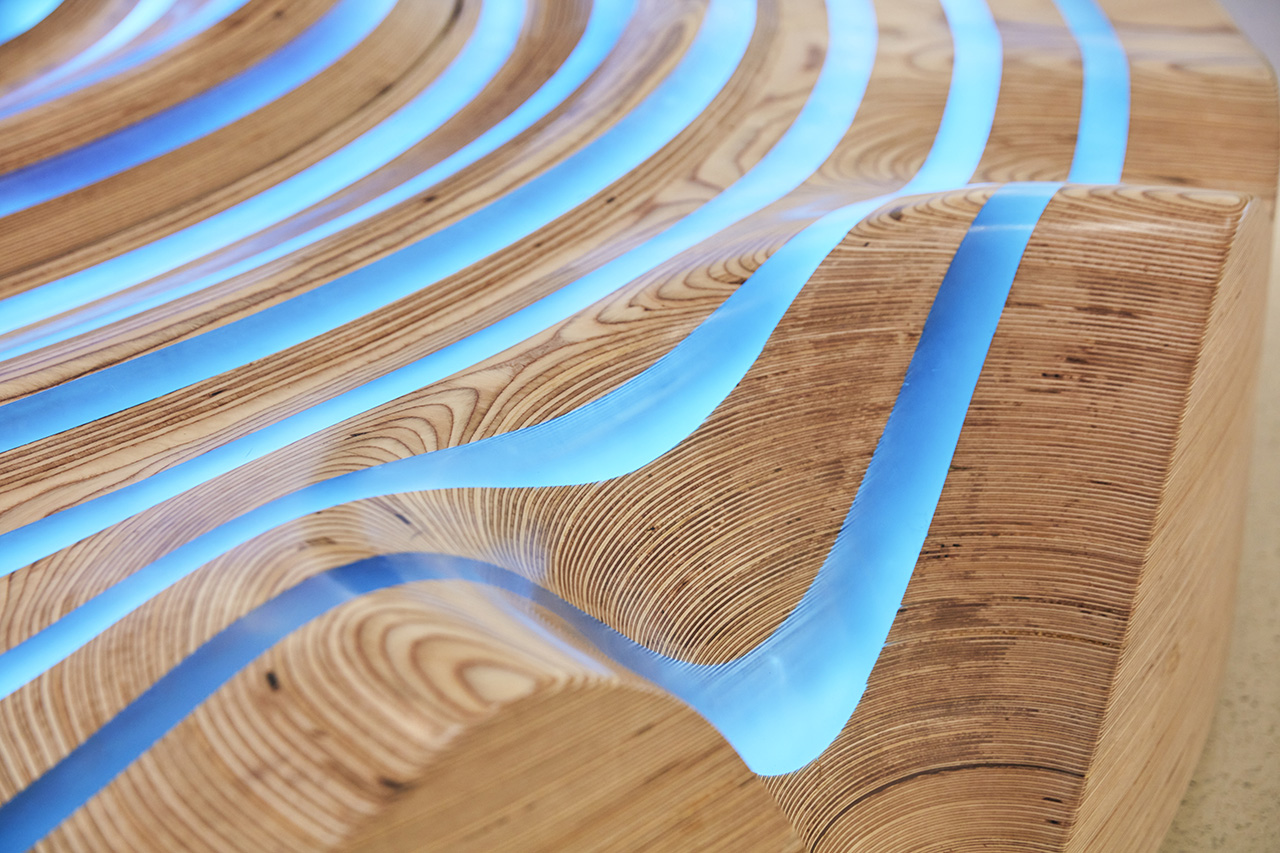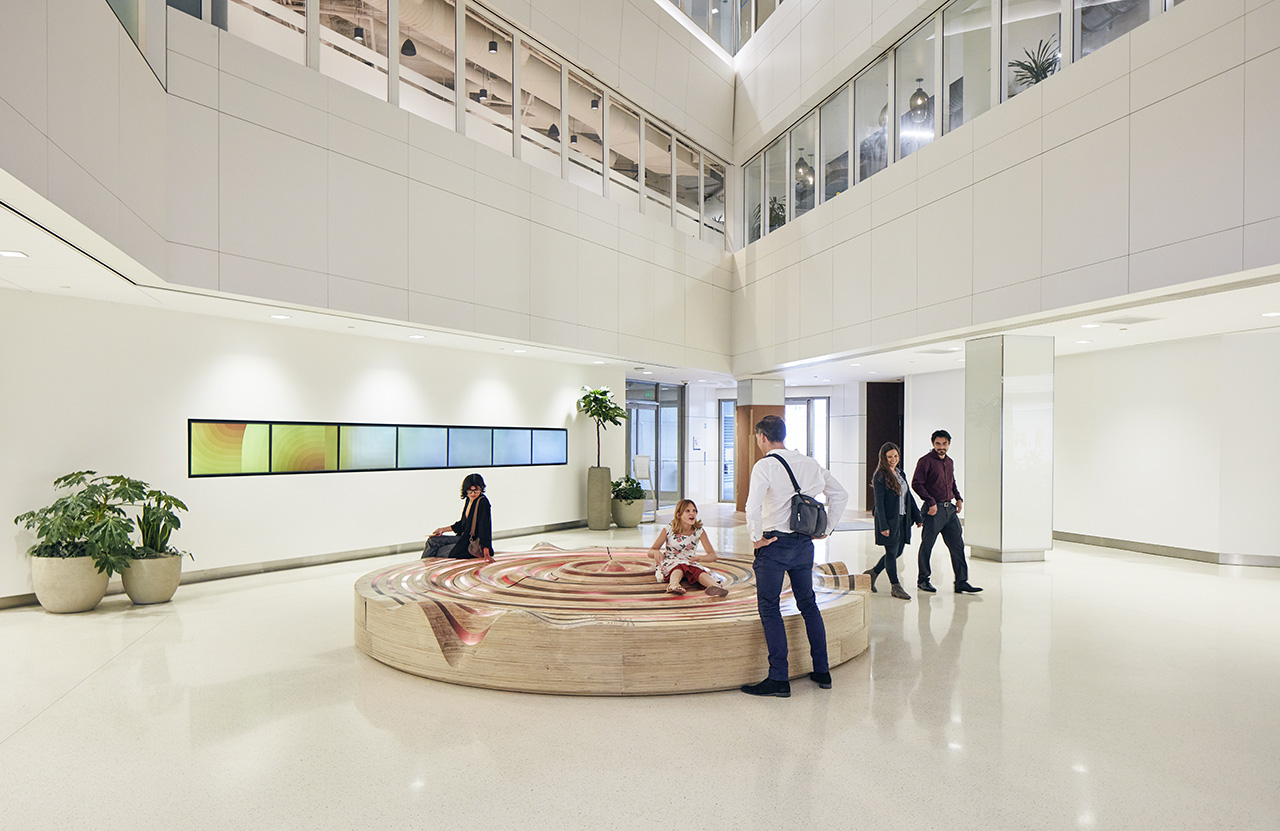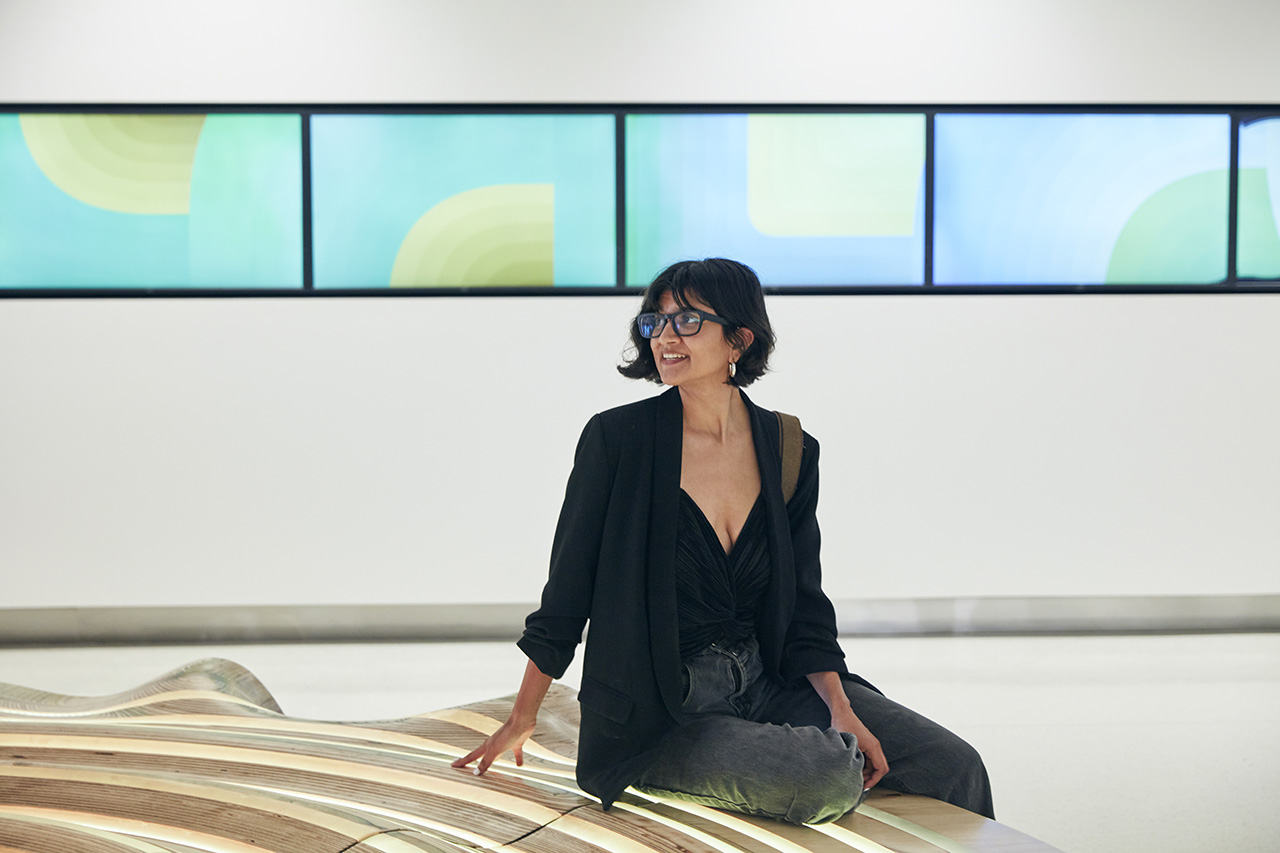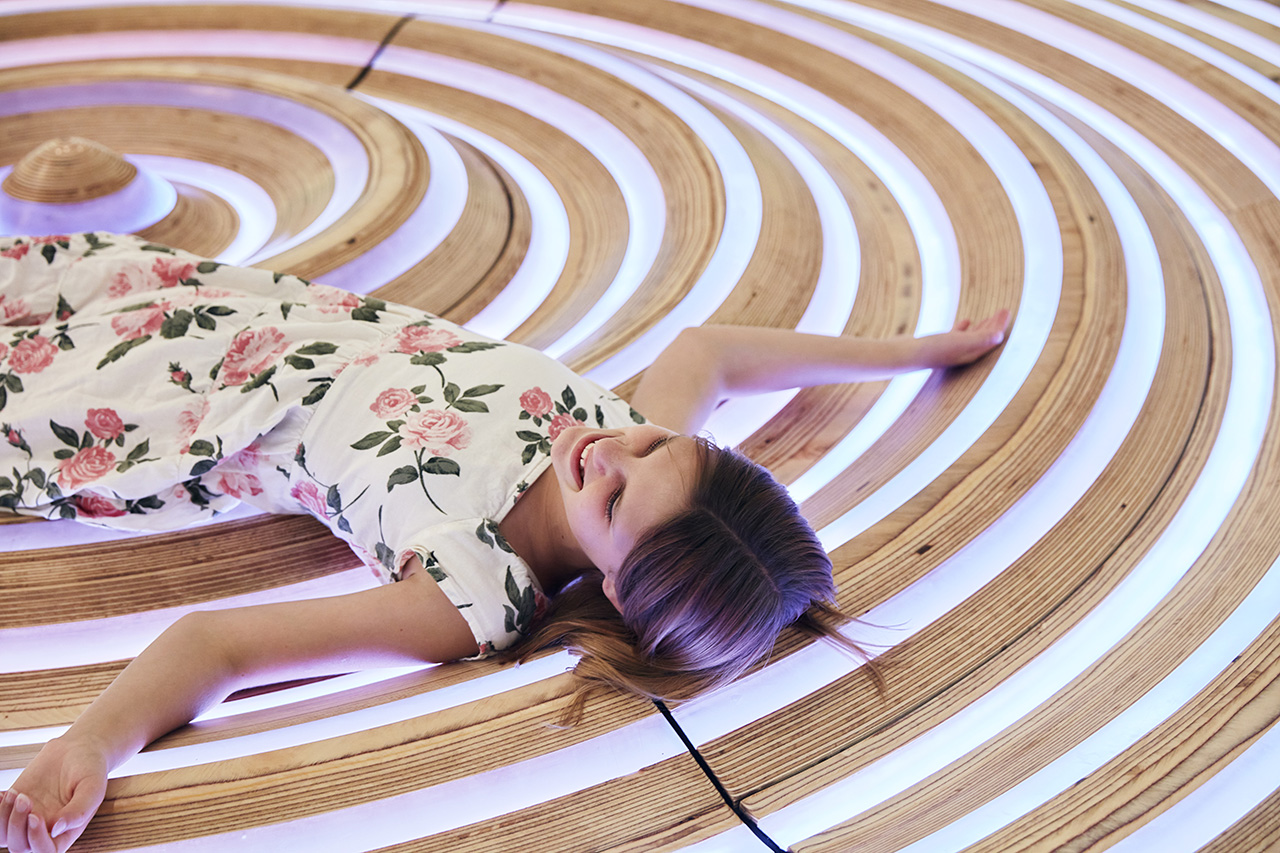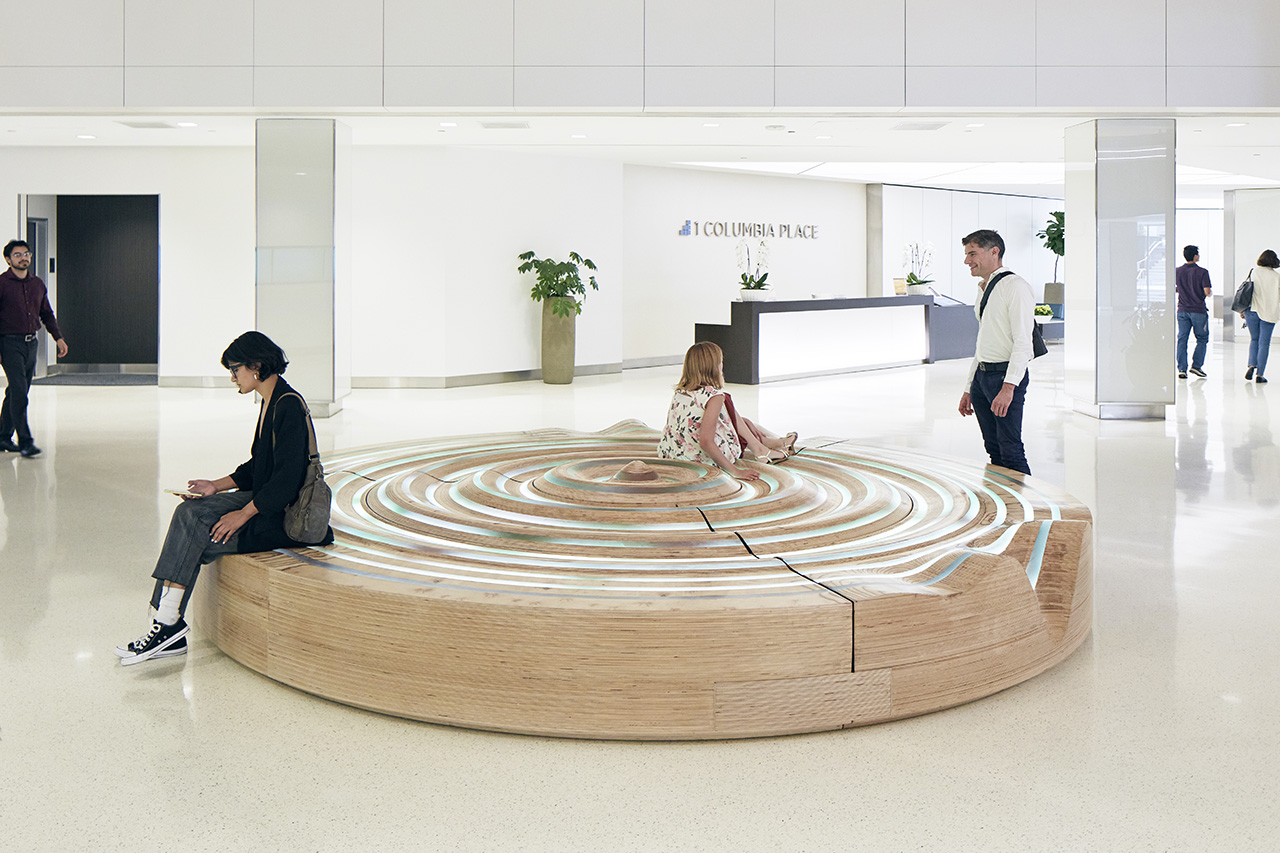 Wish Fountain Turns Your Text Message Into a Light Show
1/11 Photos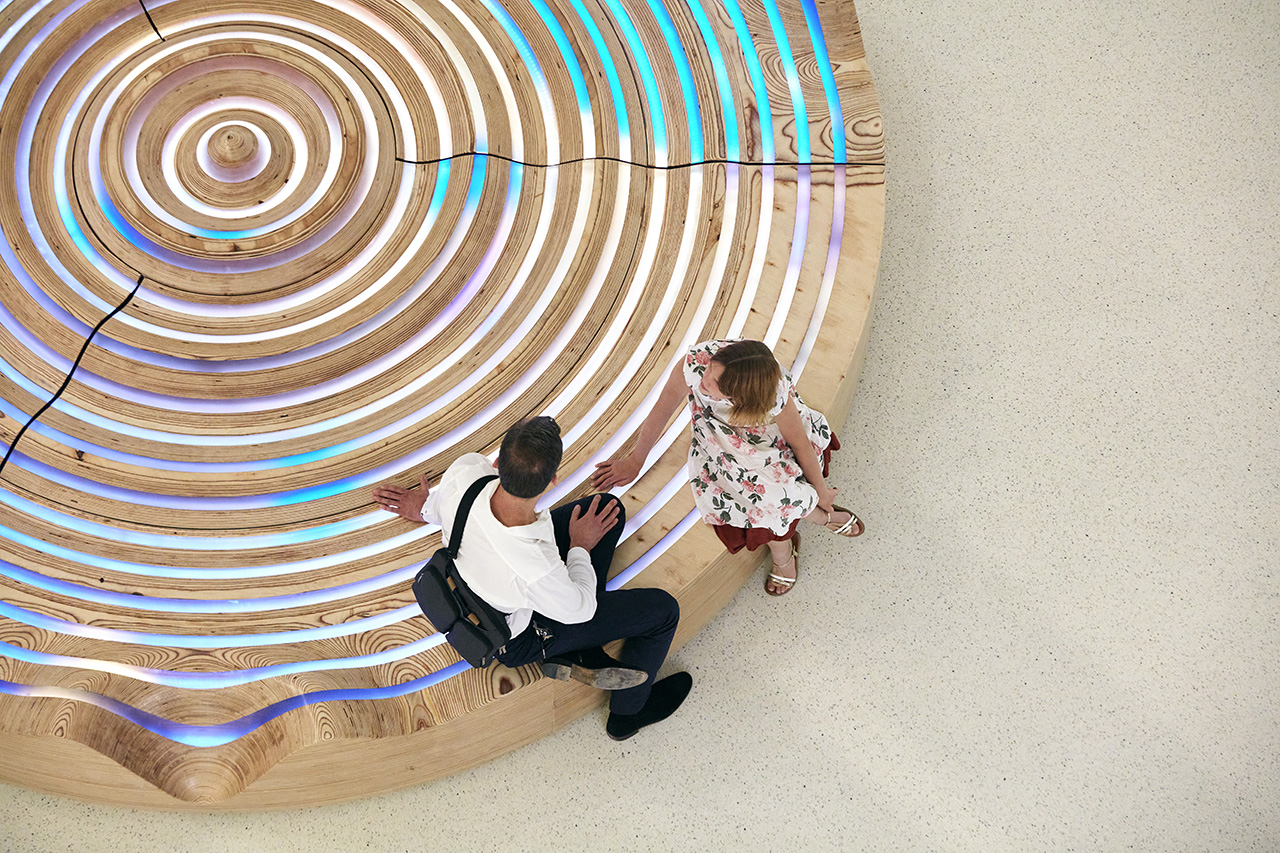 2/11 Photos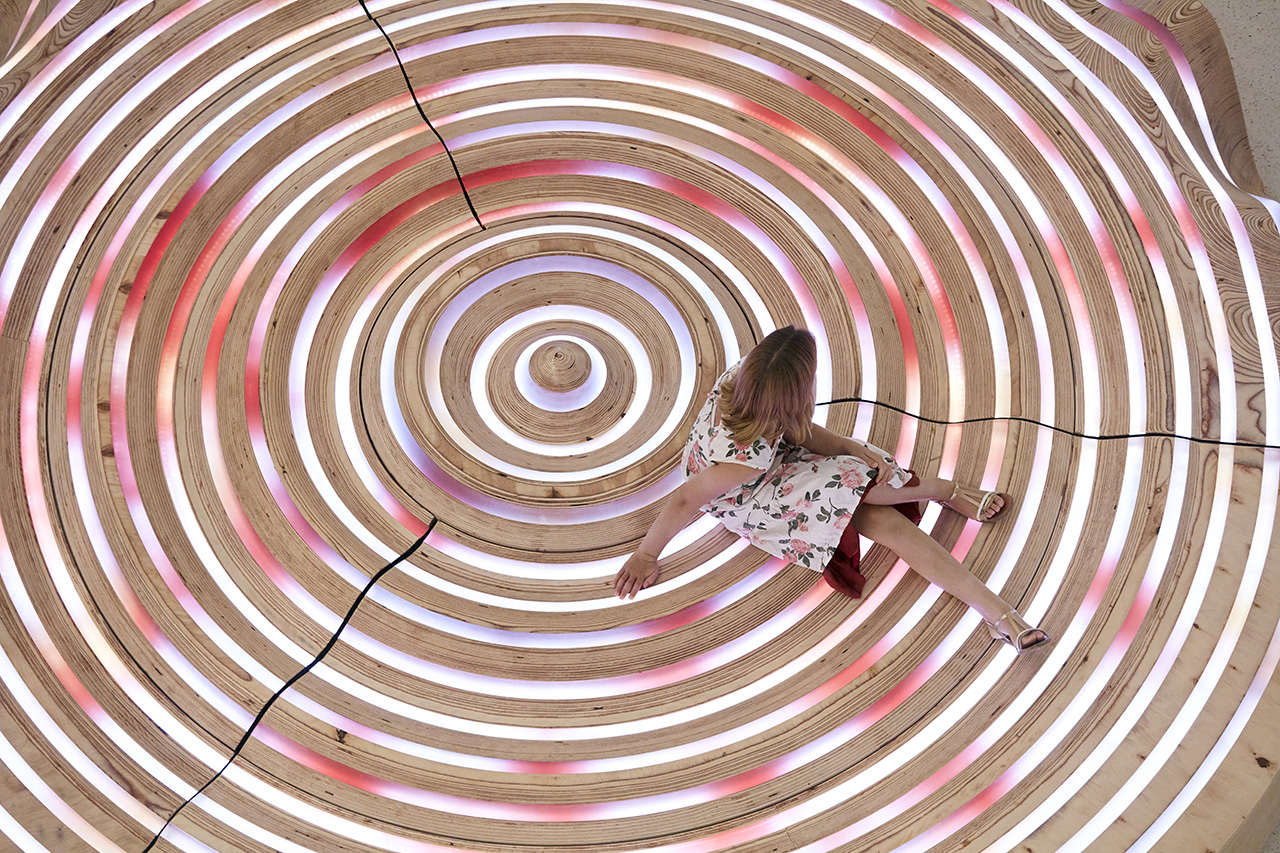 3/11 Photos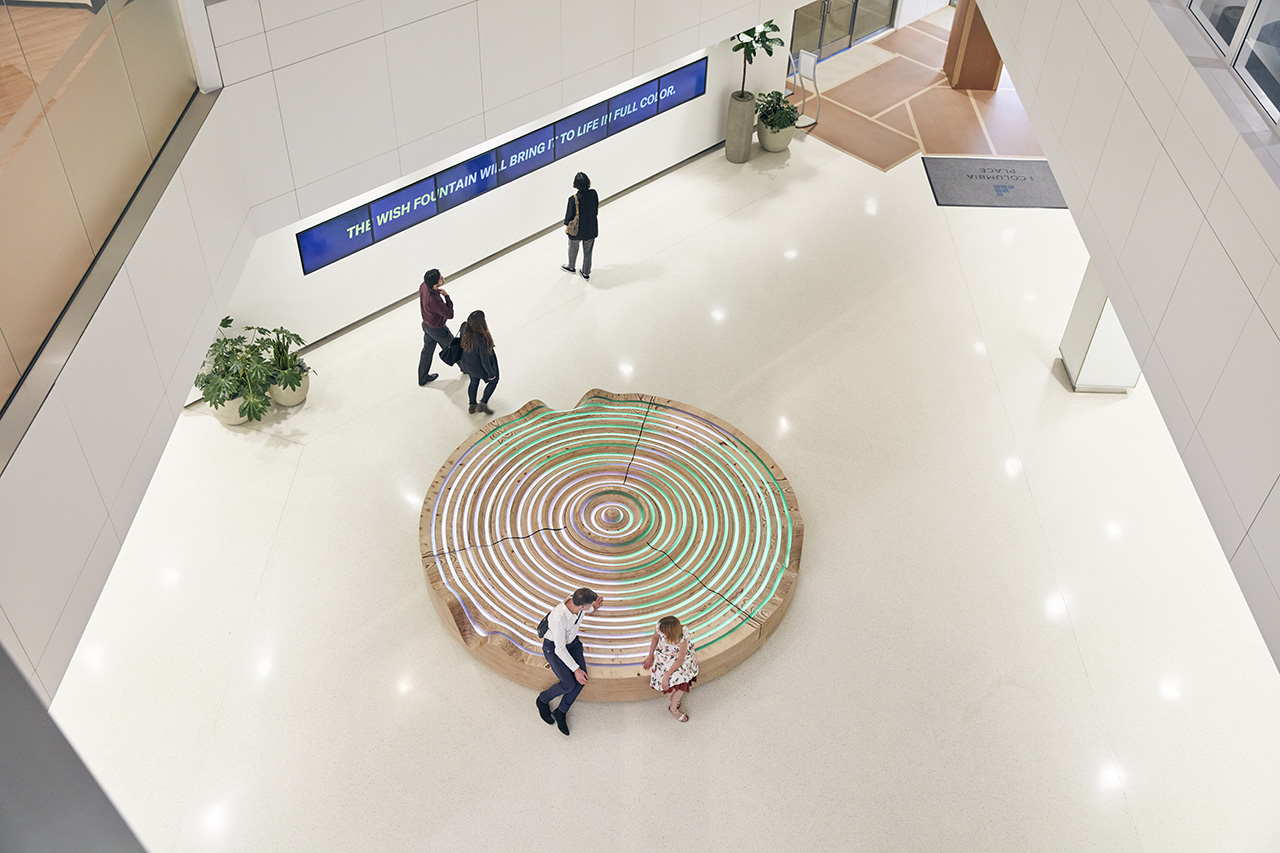 4/11 Photos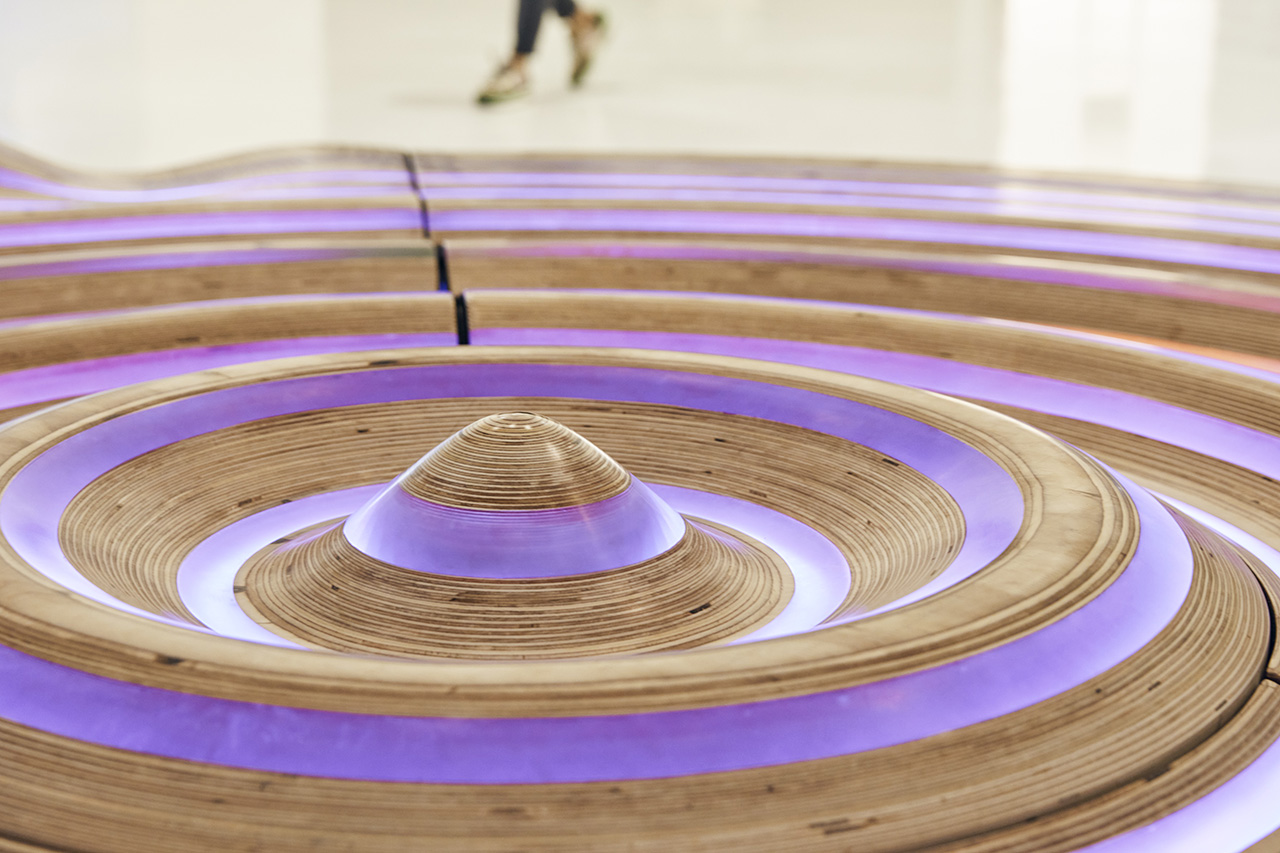 5/11 Photos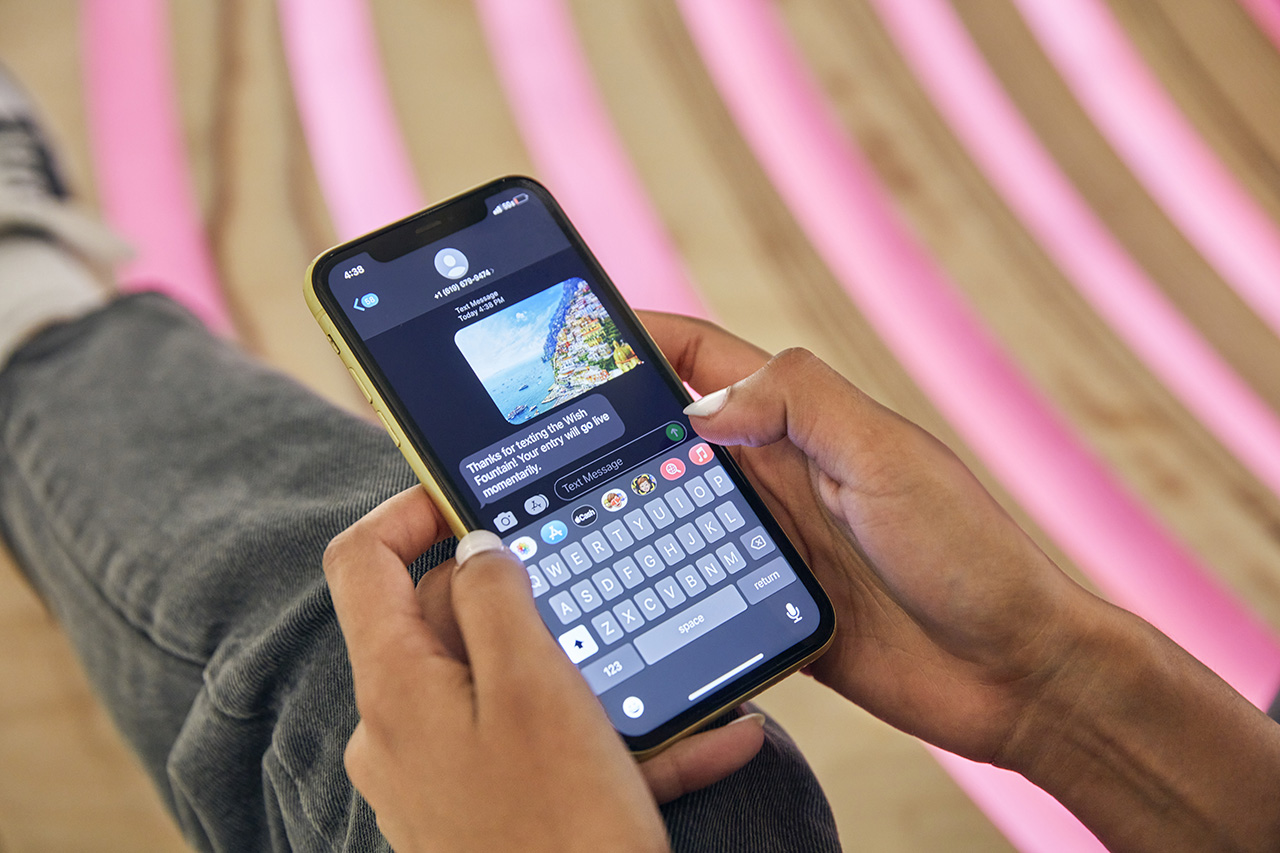 6/11 Photos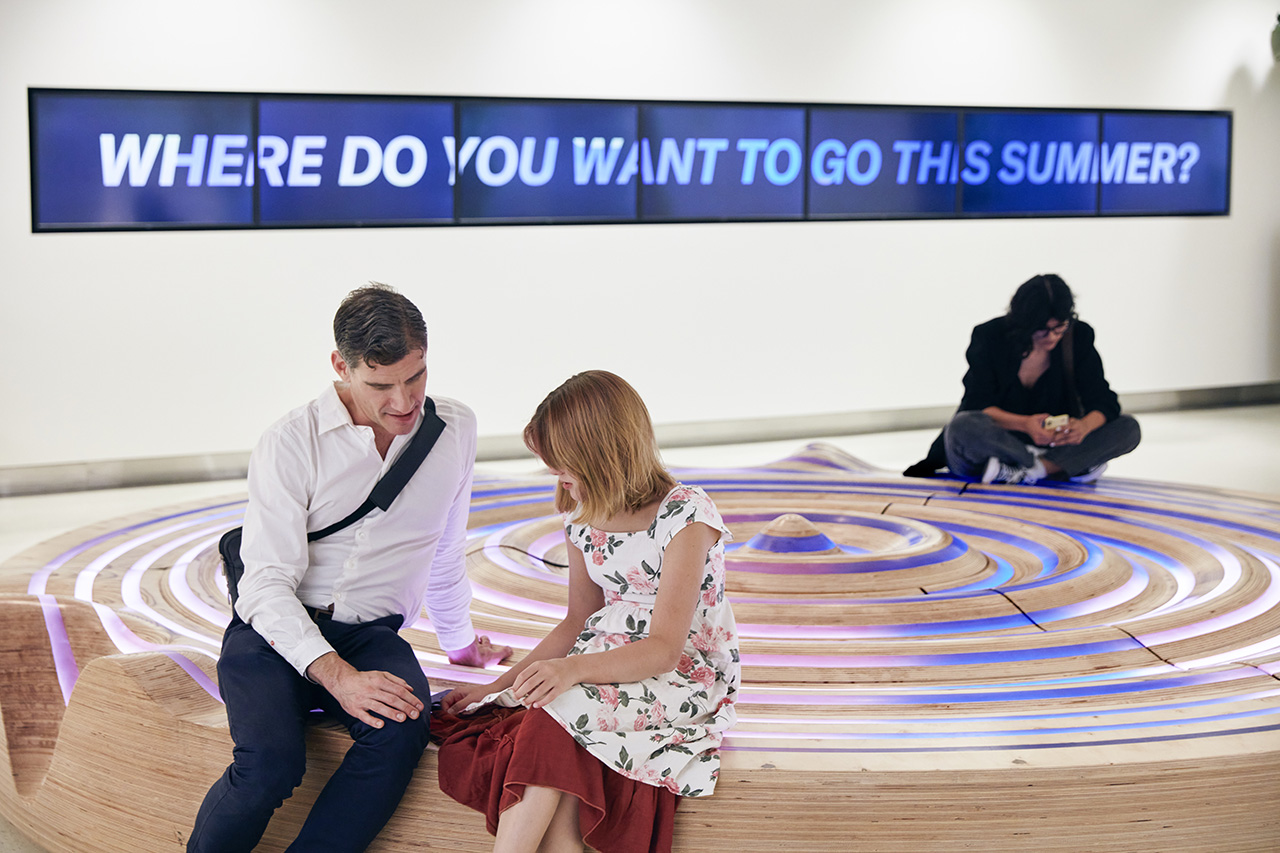 7/11 Photos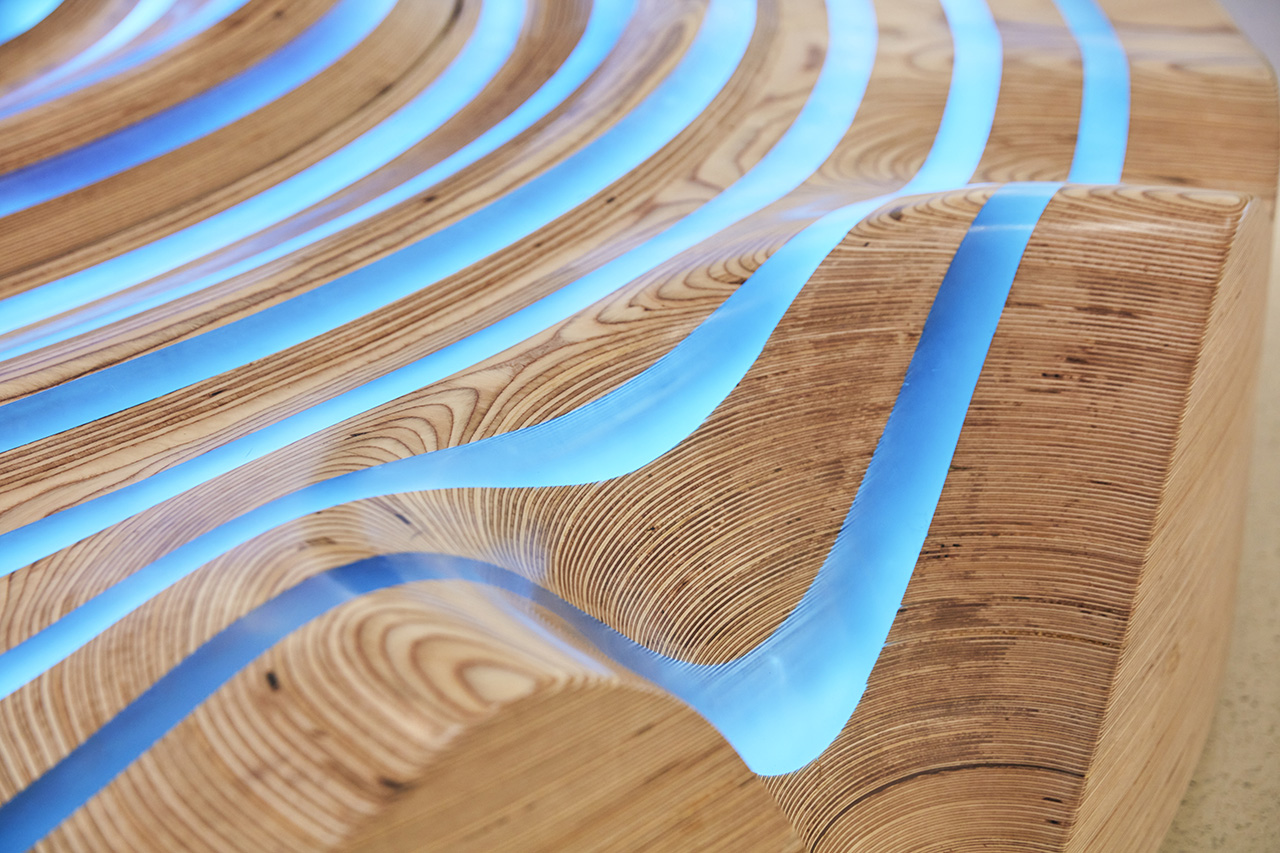 8/11 Photos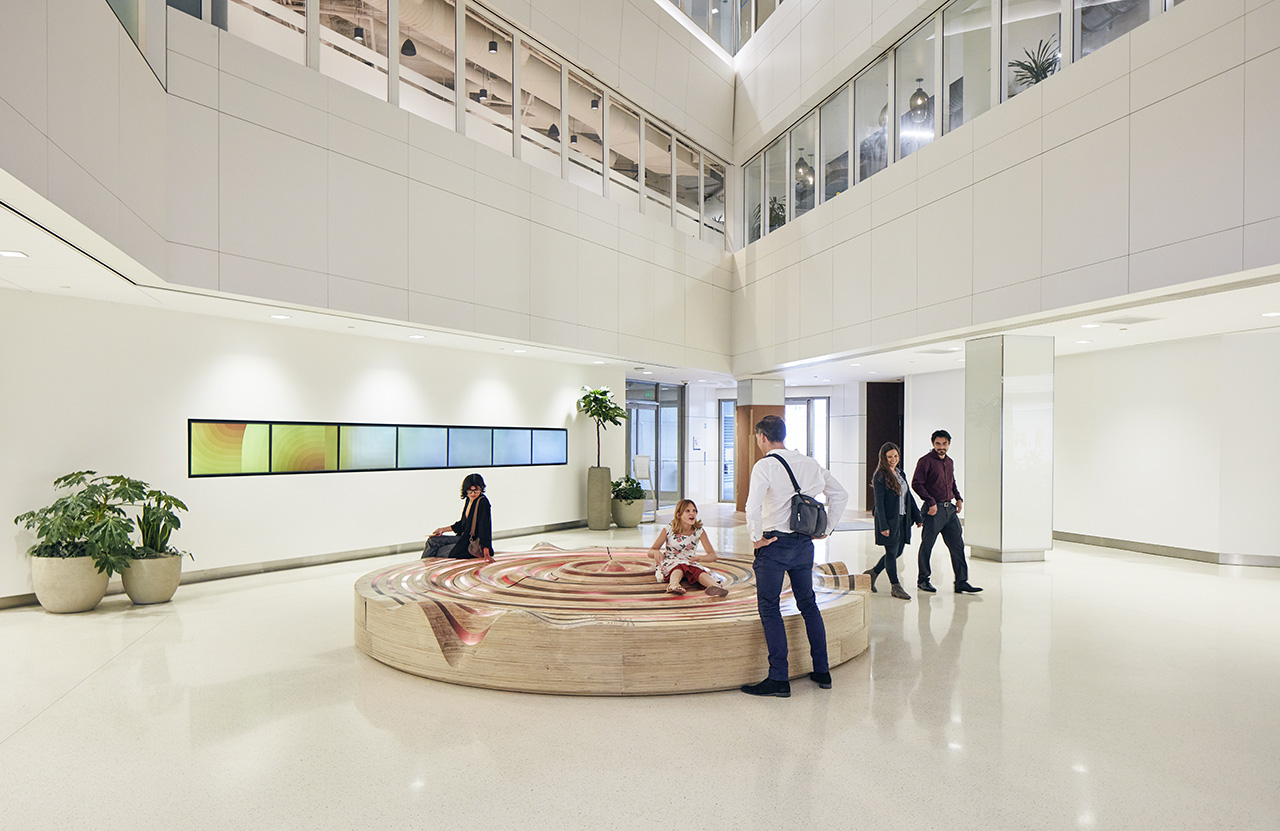 9/11 Photos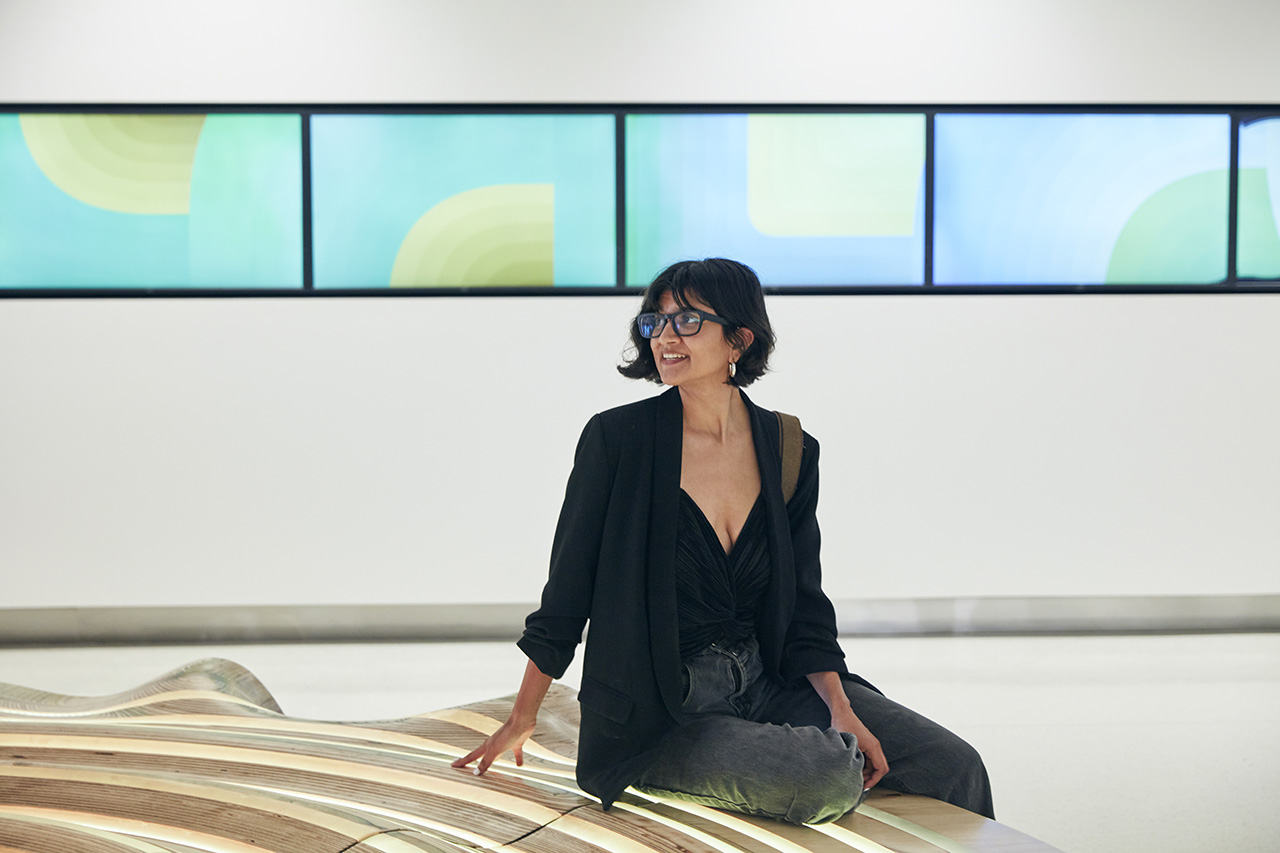 10/11 Photos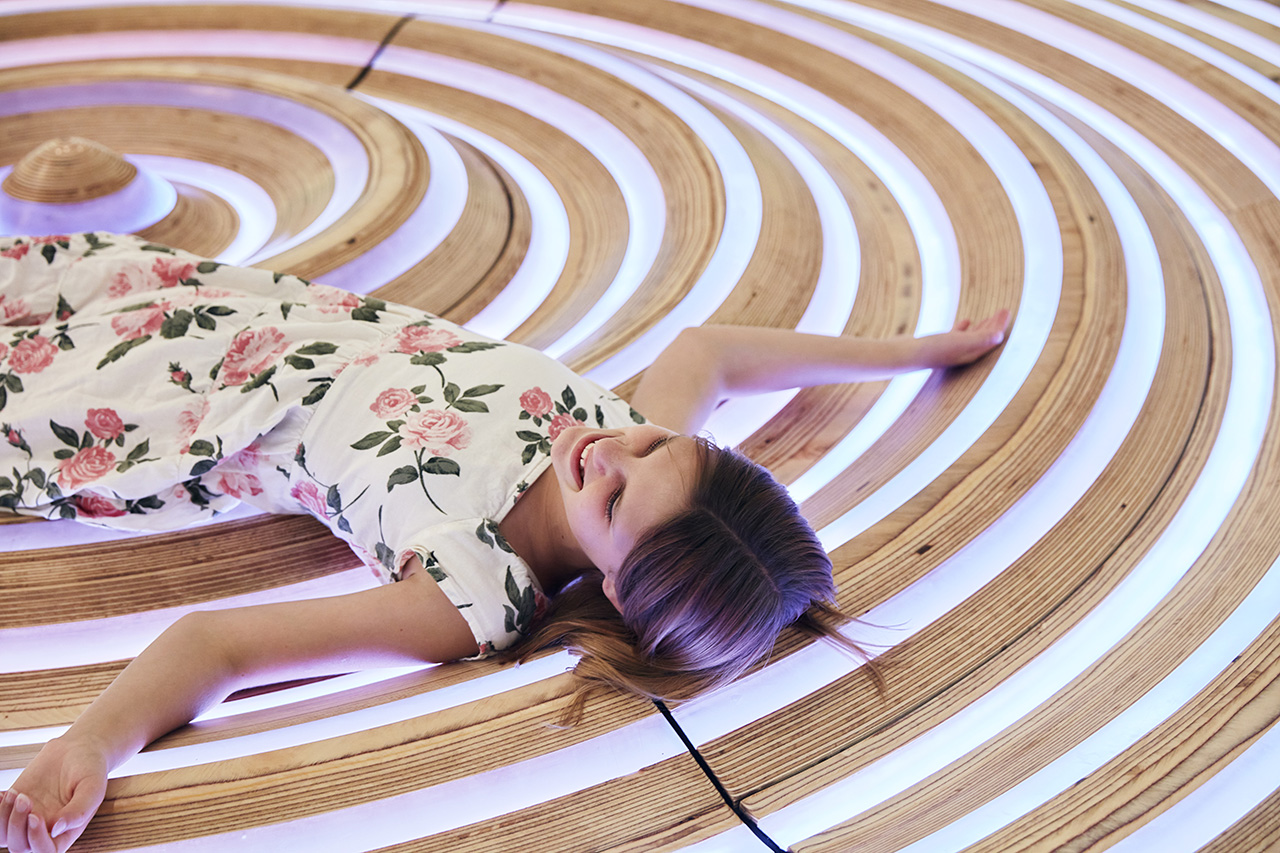 11/11 Photos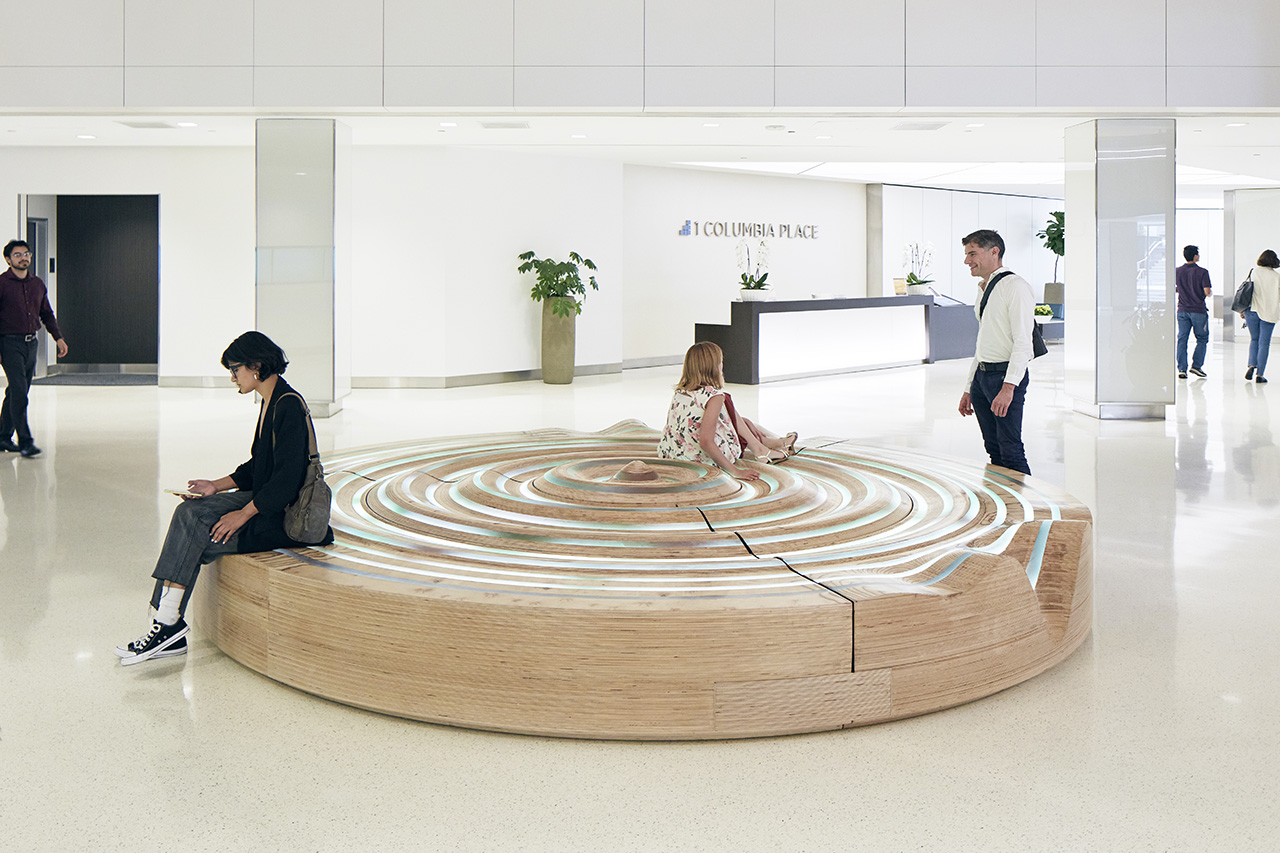 When creative studio SOSO was tapped to design a surprise and delight moment in a newly revived building, they dreamed up Wish Fountain. Inspired by San Diego's natural ocean environment, the interactive art installation mimics a wishing well and the surface of its water once a coin is tossed in. For visitors to interact with Wish Fountain, all they need to do is send a text message to a posted phone number – it can be an image or words – answering a prompt that's displayed on nearby screens.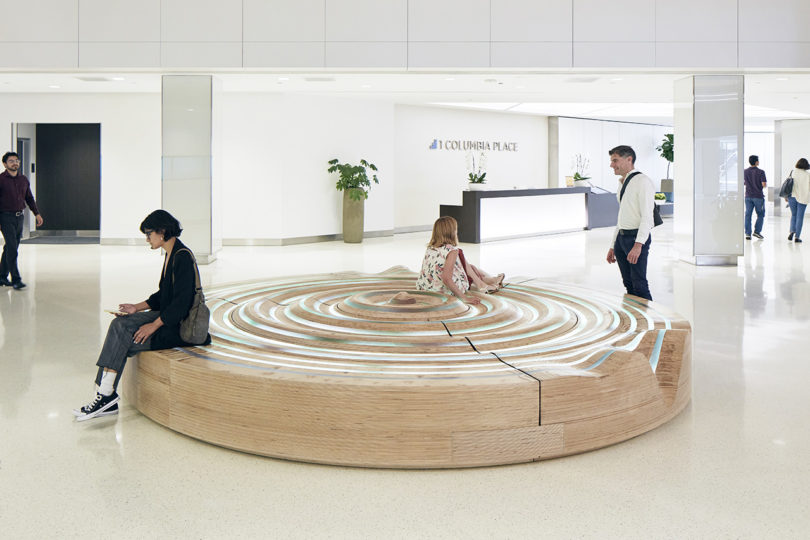 Each wish is kept a secret, thanks to a cloud server that pulls from online visual resources to decipher the content of each message. The wishes are then transformed into a colorful light show that travels across a rippled round bench and over wall-mounted screens. Wish Fountain is visible to all entrances and levels of the building, giving viewers the chance to impact their environment.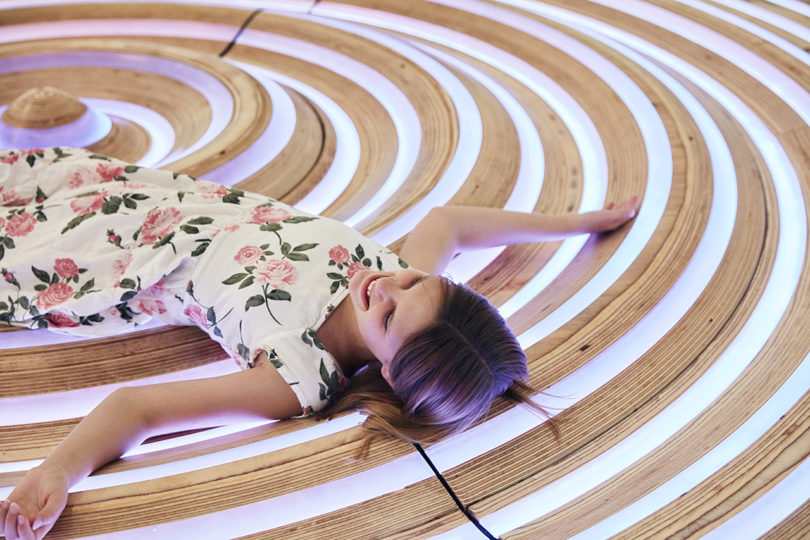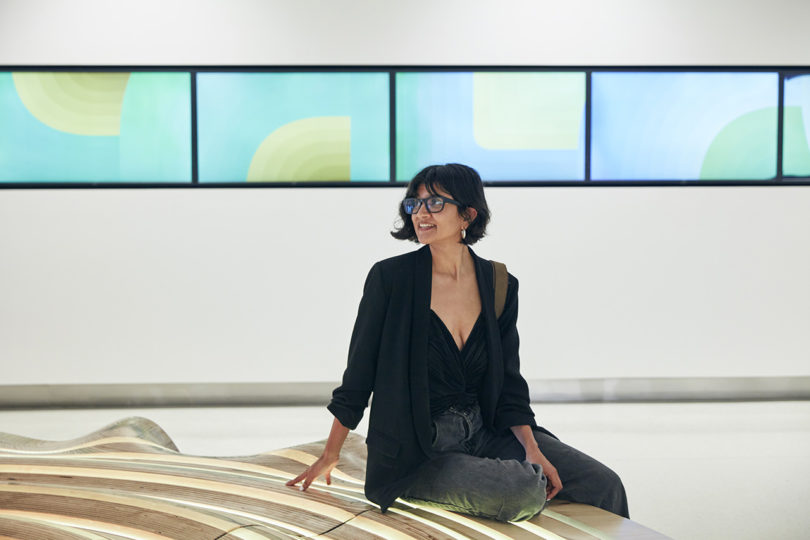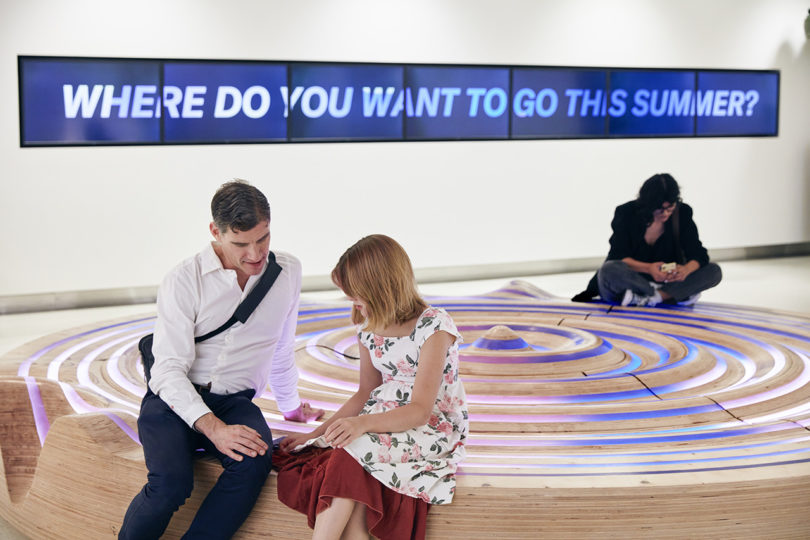 To learn more about Wish Fountain, visit sosolimited.com.
Photos by Ty Cole.