Wood Thumb is a small company based in San Francisco that takes reclaimed wood and makes some of the coolest ties we've ever seen. They were inspired by an old redwood beam they spotted in a salvage yard and decided to turn throwaway wood into something wearable.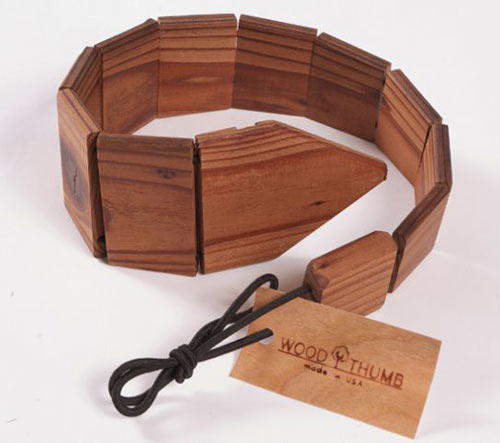 The lightweight Wood Ties are flexible due to them being held together with elastic cord that also fits around your neck. Available in two sizes, the ties feature the character of an old piece of wood with history that has all of the nail holes, knots, and the varied grain patterns.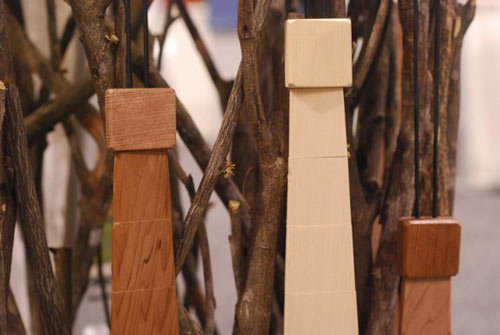 Is wood heading into fashion? Maybe we've spotted a new trend… check out CÉLINE's 2011 Winter collection featuring wood grain print fabric over on Plastolux.