While it seems pretty cool to imagine having the world at your fingertips, carrying the world around on your finger just seems enchanting. Vancouver-based Secret Wood makes it possible with their handcrafted wooden rings that capture miniature worlds within transparent resin.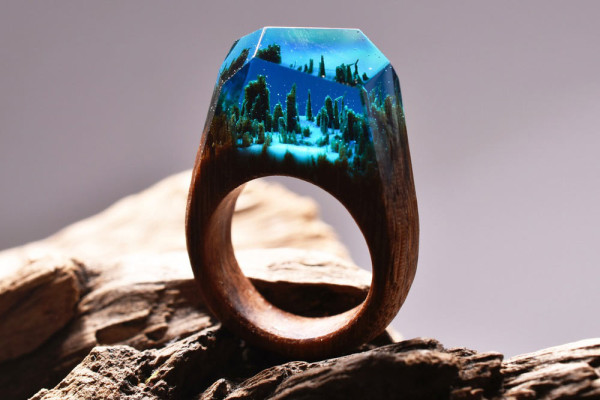 Using fine woods as the band, splintered bits spring up through the resin to look like forests, waterfalls, lagoons, and other various landscapes. Once it's set in resin, it's formed into an angular, stone-like shape giving different perspectives depending on what angle it's viewed from.
Each ring is handmade, which means no two rings are alike so you'll always have something completely unique on your finger.