Wooden Sculptures Carved From Storm-Battered Trees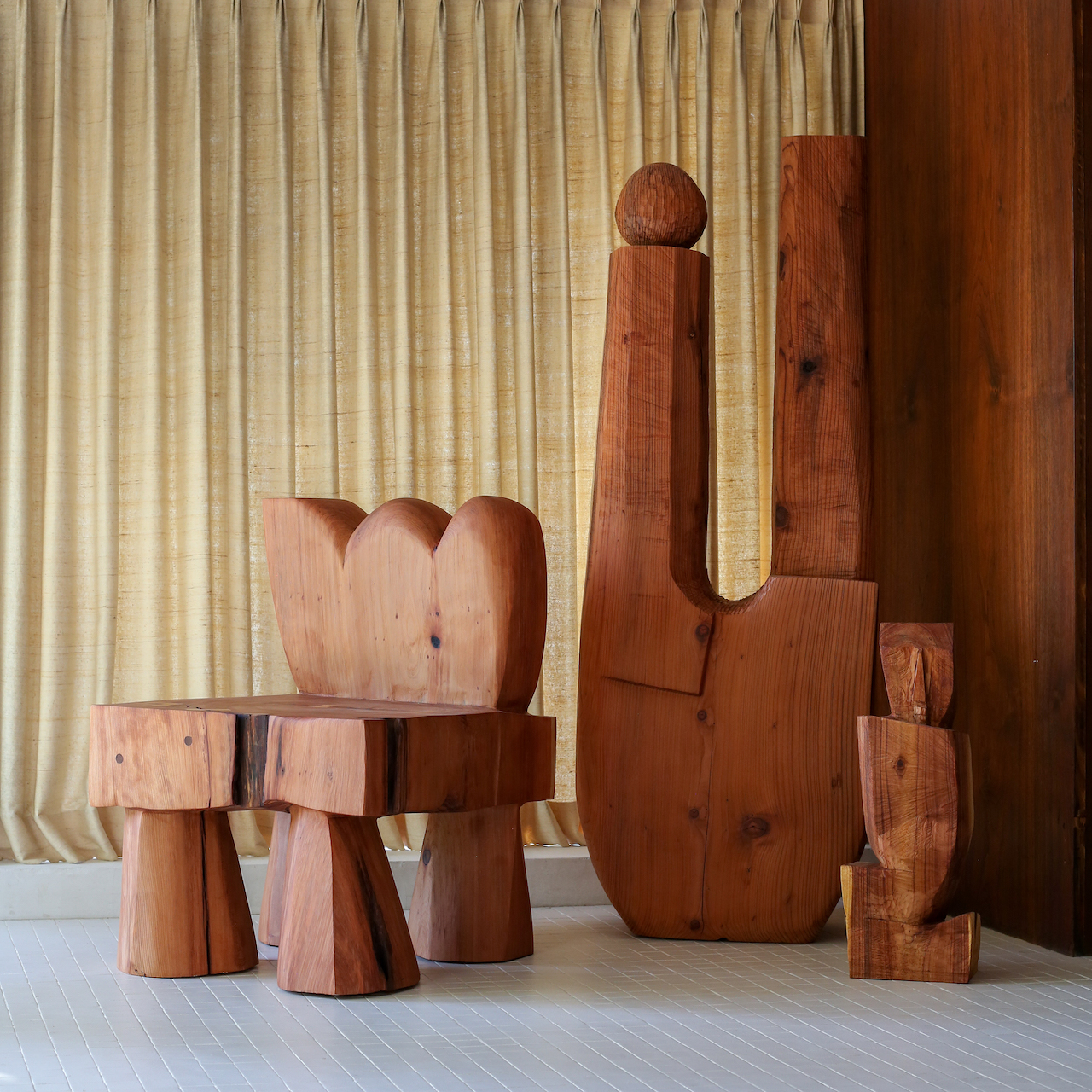 Wooden Sculptures Carved From Storm-Battered Trees
1/22 Photos
2/22 Photos
3/22 Photos
4/22 Photos
5/22 Photos
6/22 Photos
7/22 Photos
8/22 Photos
9/22 Photos
10/22 Photos
11/22 Photos
12/22 Photos
13/22 Photos
14/22 Photos
15/22 Photos
16/22 Photos
17/22 Photos
18/22 Photos
19/22 Photos
20/22 Photos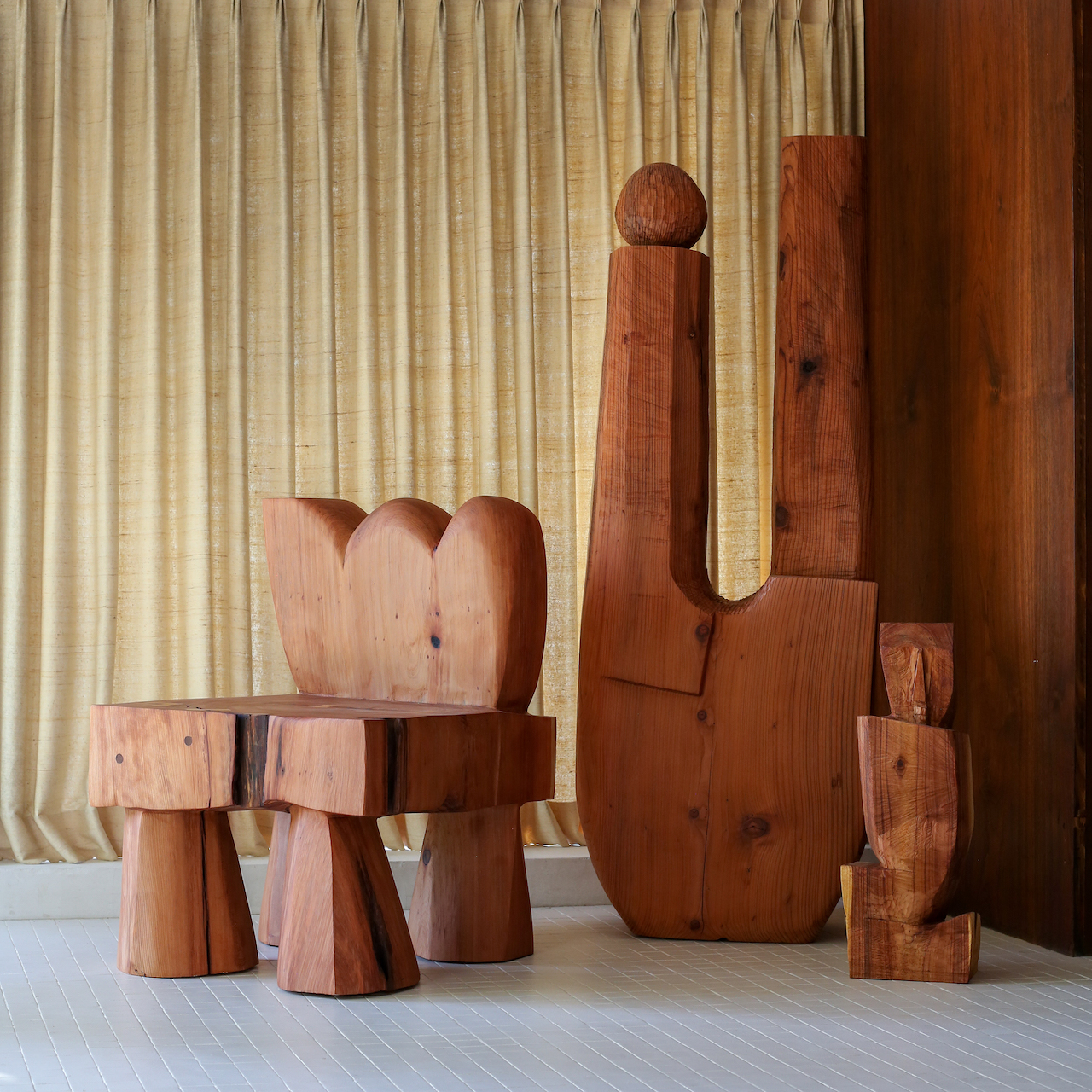 21/22 Photos
22/22 Photos
On view through April 23, 2023 at the Claremont Lewis Museum of Art in California, A Conversation With Trees exhibition showcases a series of monolithic sculptures and furniture carved out of recovered, fallen local trees from a windstorm in Claremont. The exhibition is presented by California-based furniture maker and sculpture Vince Skelly, who's inspired by prehistoric forms, tools, and architecture. "I tend to turn to megalithic structures for inspiration, including stone Dolmen structures which are, of course, ancient but at the same time feel almost modern in their clean lines, minimalist shapes, and construction by way of natural materials," Skelly shares.
While Skelly has long been influenced by Constantin Brancusi, Isamu Noguchi, Barbara Hepworth, and Henry Moore, he is most directly inspired by JB Blunk, a celebrated sculptor who also hails from California. Like Blunk, Skelly primarily uses a chainsaw to tease out forms from the wood sourced unconventionally.
A Conversation with Trees features seven sculptural forms, including chairs, side tables, stools, totems, and sculptures – the latter being a first of its kind for Skelly. Five of the works are carved from logs of magnolia, redwood, Brazilian Pepper, and pine wood recovered from a massive windstorm that blew through Claremont in January 2022, representing a physical metaphor of new life born from destruction and loss. Three of the works are 5- to 6-feet tall and roughly 22-30 inches in diameter. One piece is made from the discarded wood scraps of his larger sculptures.
"What inspired me the most about Blunk's sculptures was that he worked with found material that was collected around where he lived. He could see the potential in firewood off-cuts, or a twisted redwood burl that washed up on the shore near his home," says Skelly. "This had a huge influence on how I viewed material. It requires a trained eye and imagination, which often doesn't get a lot of credit. It made me want to learn how to see what he saw in a dirty, wet, unassuming piece of wood. Because of this, I still go out to collect random logs on the side of the road, or off-cuts from arborists when I see them cutting down a tree."
The Claremont Lewis Museum of Art is open Friday, Saturday, and Sunday, from noon to 4 p.m, and admission is free every Friday. To learn more, visit clmoa.org.