I stumbled on this Etsy shop called Onstail, based in the UK that produces handmade objects from felt. The felted slippers are what really caught my eye. Being someone who always suffers from cold fingers and toes, the idea of felt slippers seems extremely appealing to me. Gotta keep the tootsies warm!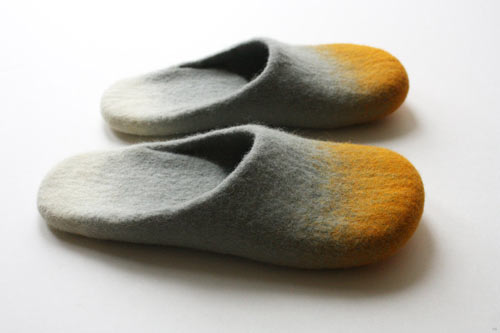 Made using hot water and organic soap, the slippers are also coated with natural latex on the soles to keep you from sliding around.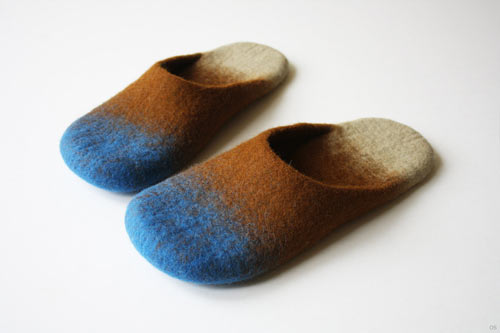 Buy them in the Onstail Etsy shop.

Design From Around The Web