Jack Pierson is a photographer and artist from Massachusetts. His work attracts all types of art lovers, including this graphic designer. Ranging from photography, installations and collages, my favorite are his word sculptures.
His incredible word sculptures are created from mid-century signage lettering. The art is in not only the arrangement and variety of letters, but in the contrast between their upbeat style and the words they spell out.
While the mid-century letters evoke nostalgia and excitement, the words themselves are a bit dark and might even express some dreams deferred.
To put it simply, he excels in expressing the exquisite decay of human nature. There is sarcasm in the beauty of his art.
Or maybe like most art, his words are to be read quietly and can have many different meanings for many different viewers. This is the most perfect thing about all art….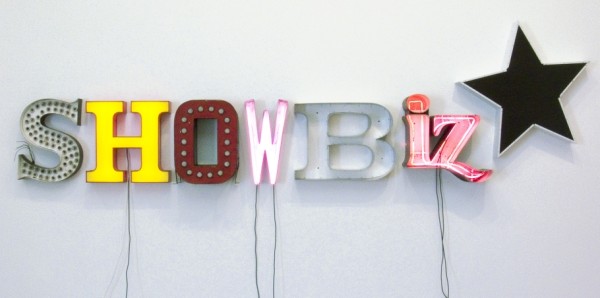 You can find several of his pieces through Regen Projects gallery in Los Angeles.
Images above via Regen Projects.

Design From Around The Web