Would you believe this space used to be a car workshop? This complete renovation in Kolo, Poland comes from the Polish firm of Tamizo Architects Group.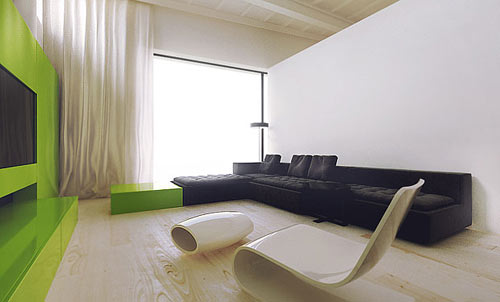 Long windows are placed along the upper part of the walls and the ceilings are high giving the space a loft-like feel. The walls and ceiling are kept white and the space is filled with mostly black furnishings. To keep the place from looking too monochromatic, they've thrown in a huge neon green wall unit for storage (and a pop of color!) in the kitchen and living room.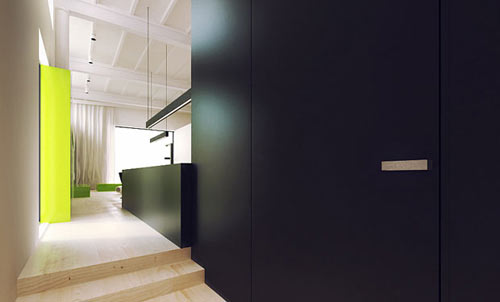 A black freestanding unit floats in the central part of the space and houses part of the kitchen, as well as a cleverly disguised full bathroom and a half bathroom.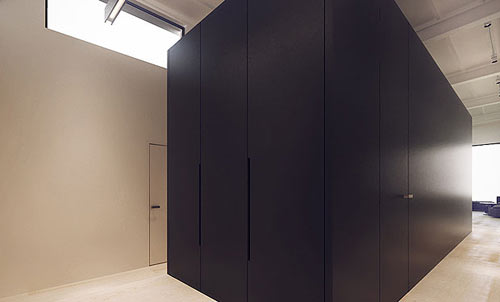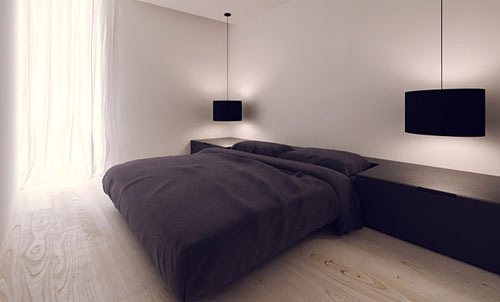 There is a walk-in closet between the master bedroom and bathroom and I like how you can also view it from either space.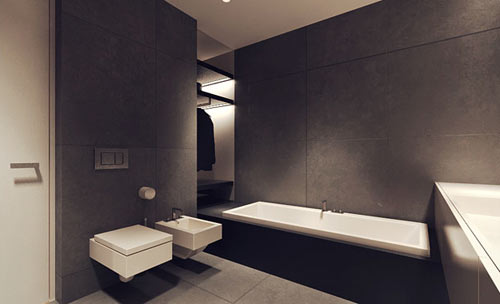 Design From Around The Web