Would you be able to live in a house that was just four feet wide? That's right – four feet wide! Well, Polish architect Jakub Szczesny began designing the Keret House about three years ago when he discovered a tiny space between two buildings in Warsaw.
The house is situated about ten feet off of the ground and the two-story, triangular shaped metal frame structure is about 33 feet (10 meters) deep and about 30 feet (nine meters) tall. Despite its miniature size, it still manages to have a bedroom, bathroom, and a kitchen.
The house will be used as a place for artist residencies that will last from five to seven days. Because of the laws in Poland, it's too small to be considered a full-time residence so it will be taken care of by the Foundation of Polish Art. The inspiration for the size of the home came from Israeli writer Etgar Keret who's notorious for writing extremely short stories. Szczesny imagined him as the perfect resident.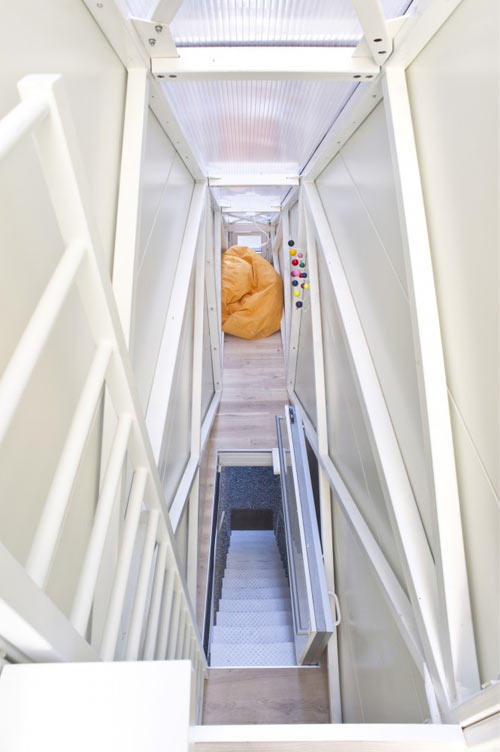 Light pours in through the plastic, semi-transparent roof making the space appear larger than it really is.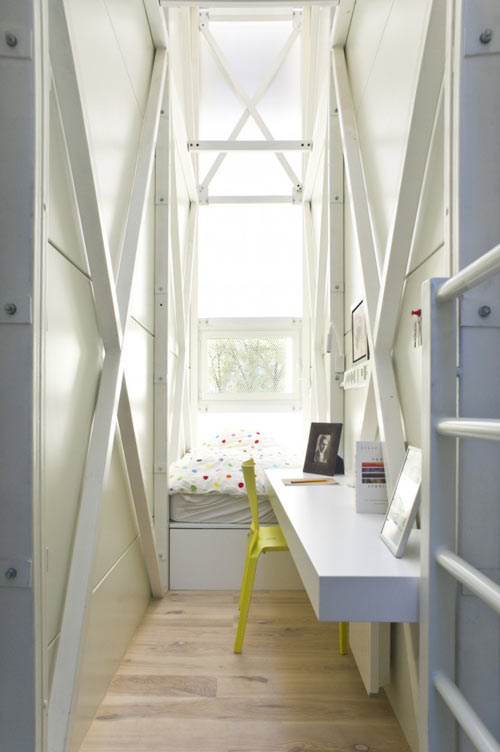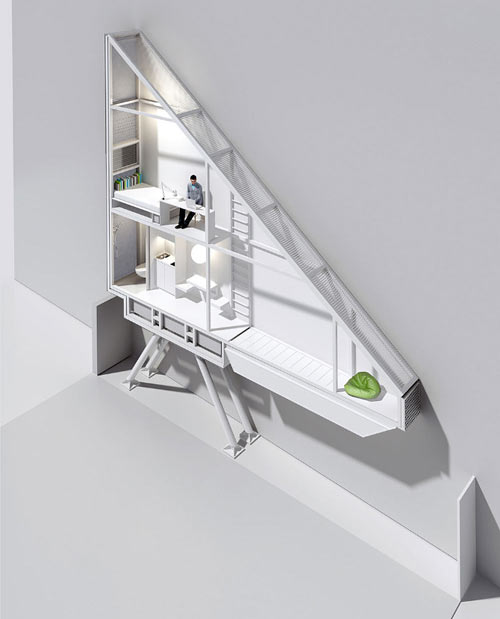 Photos by Bartek Warzecha © Polish Modern Art Foundation.