Yayoi Kusama's Current Exhibition Offers a New Infinity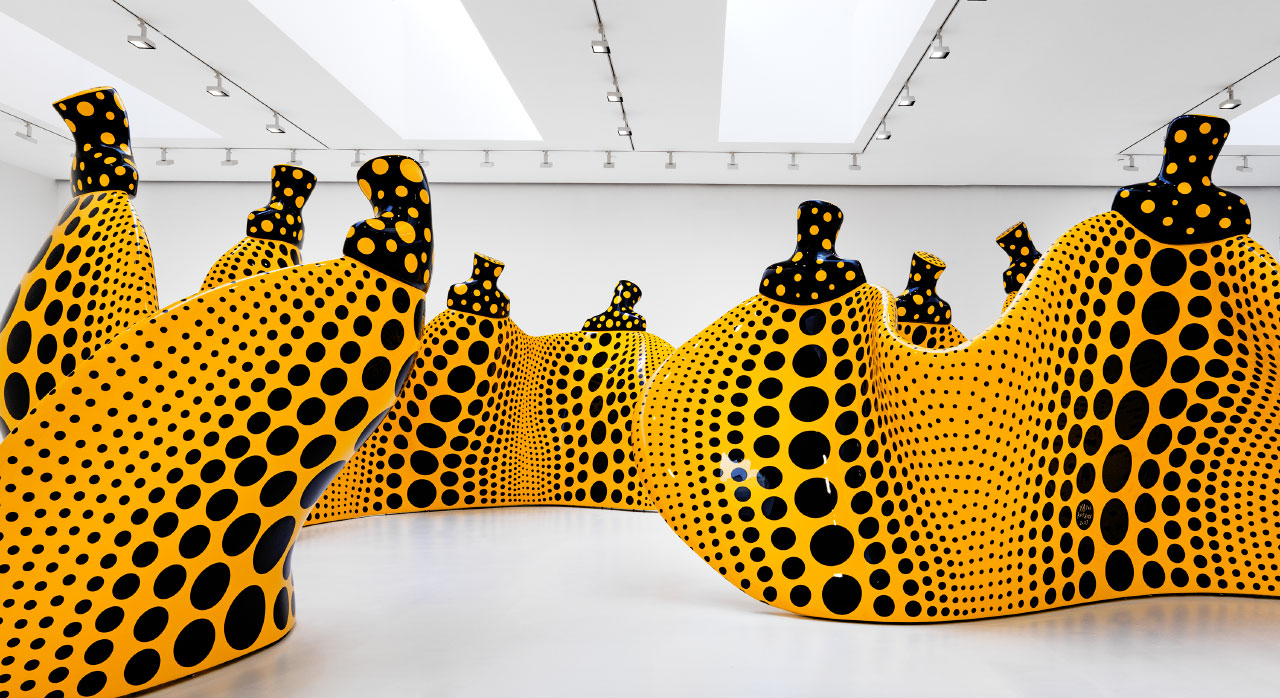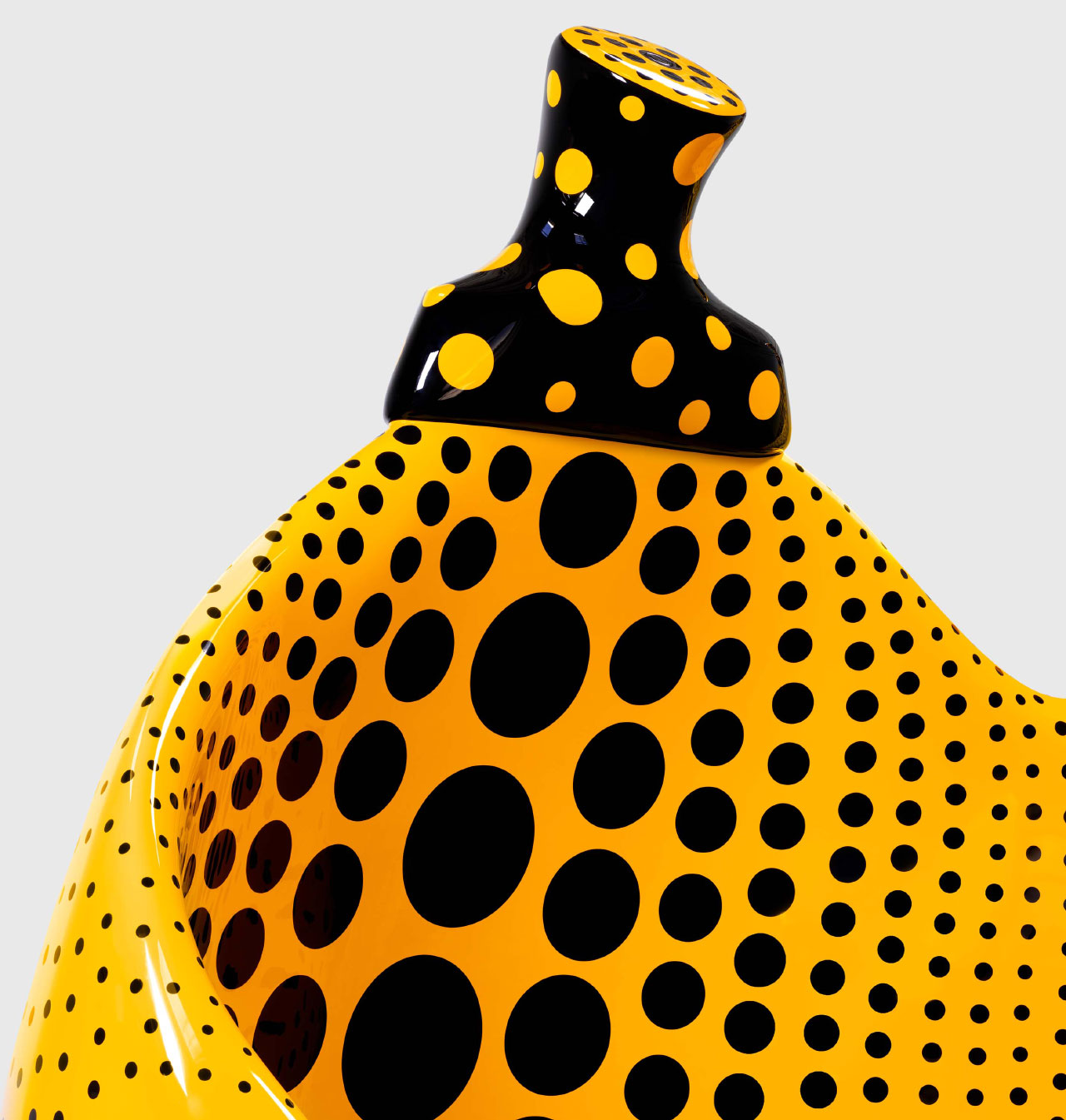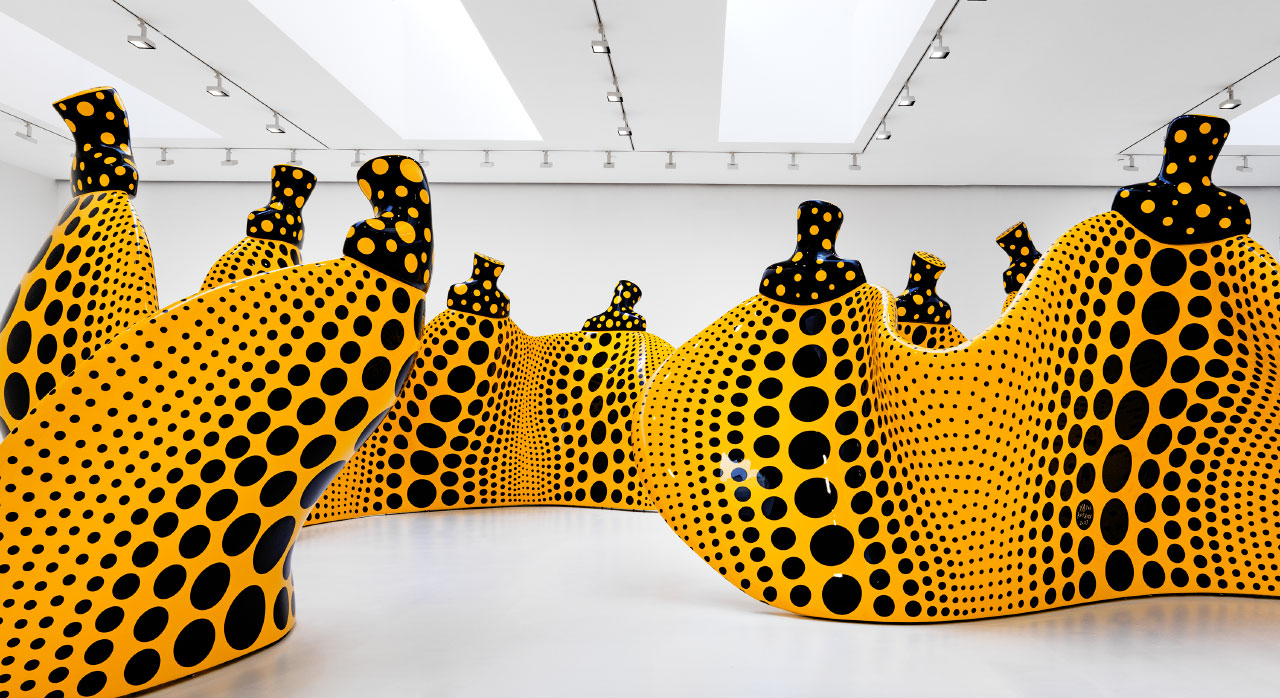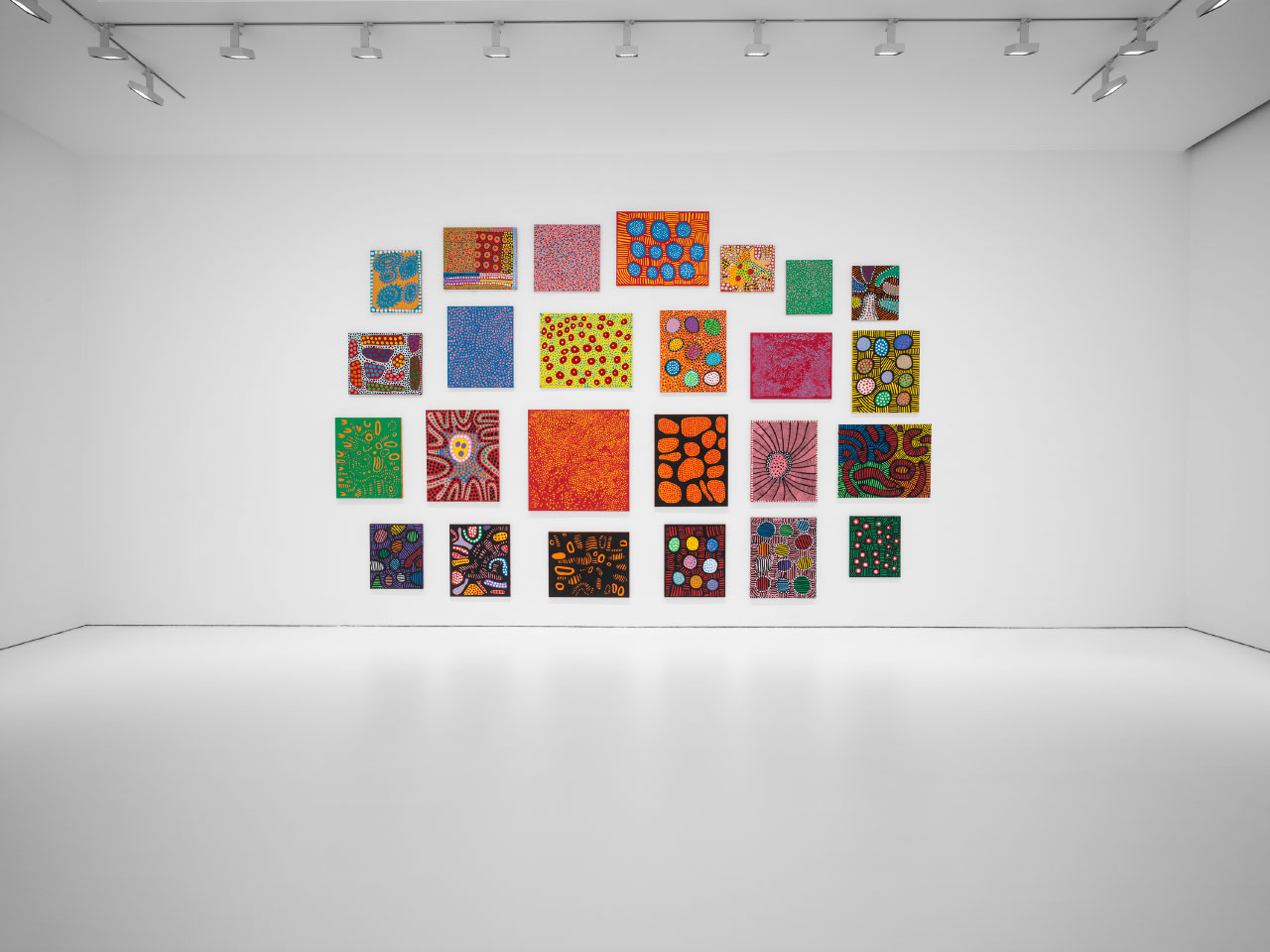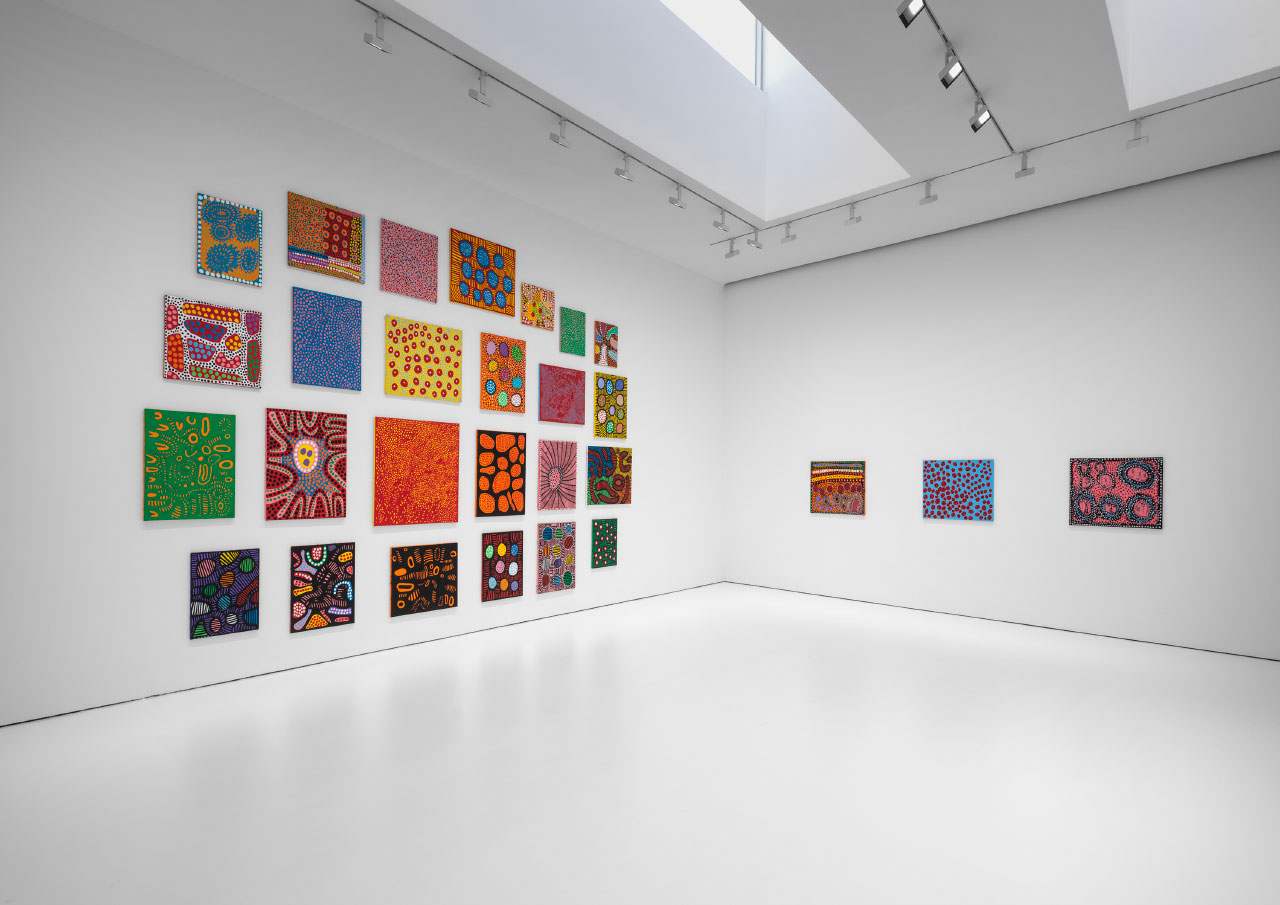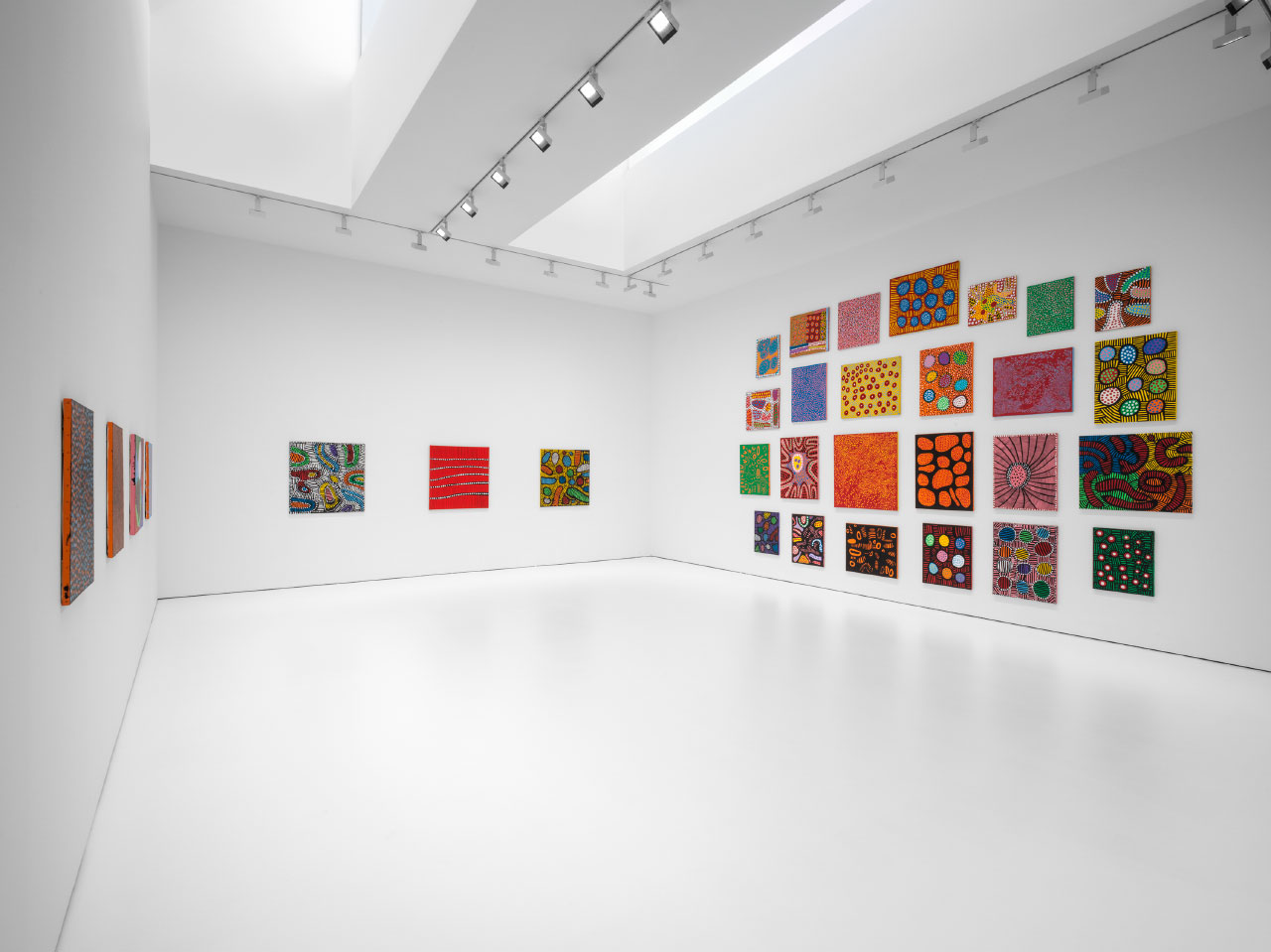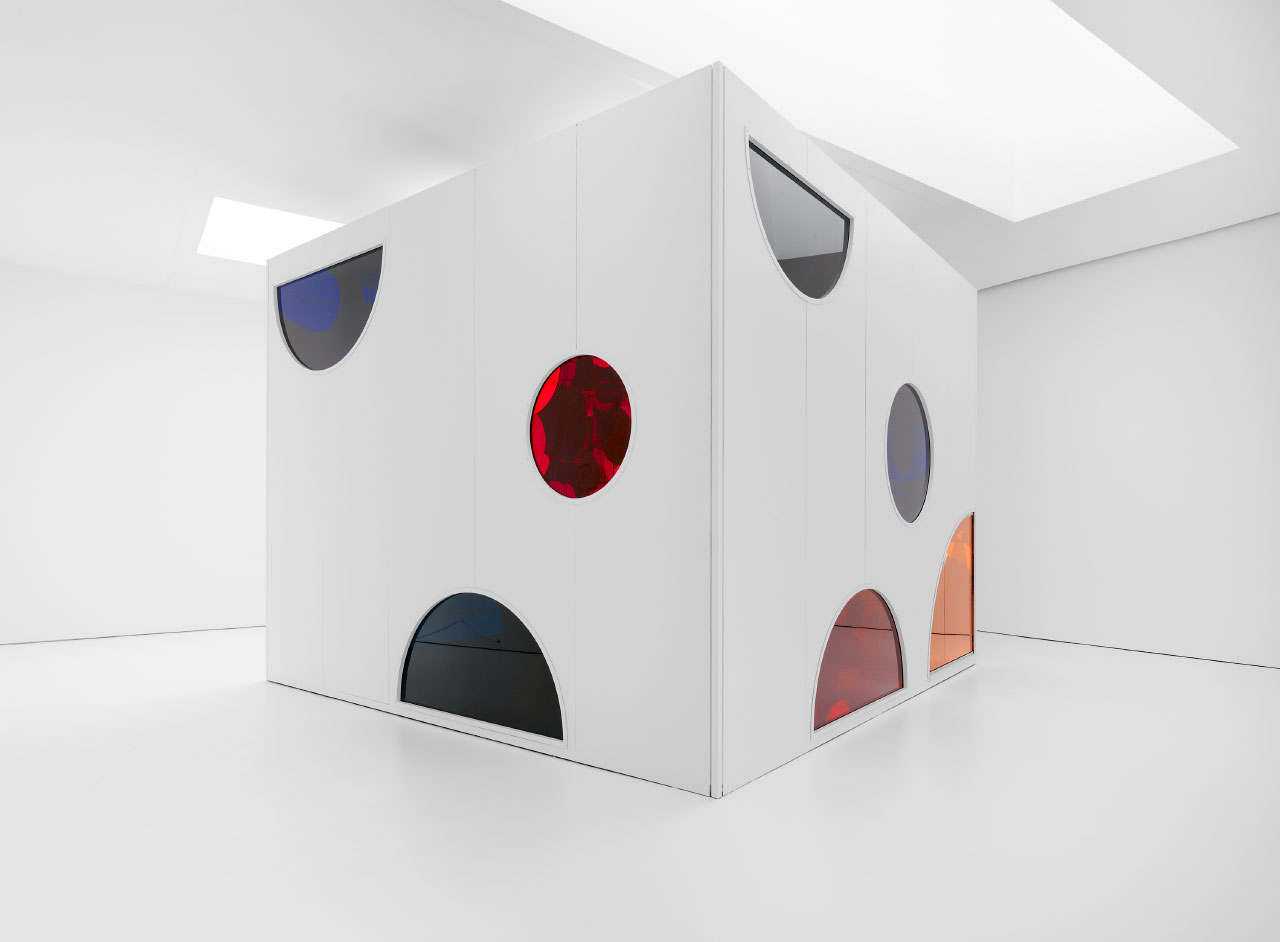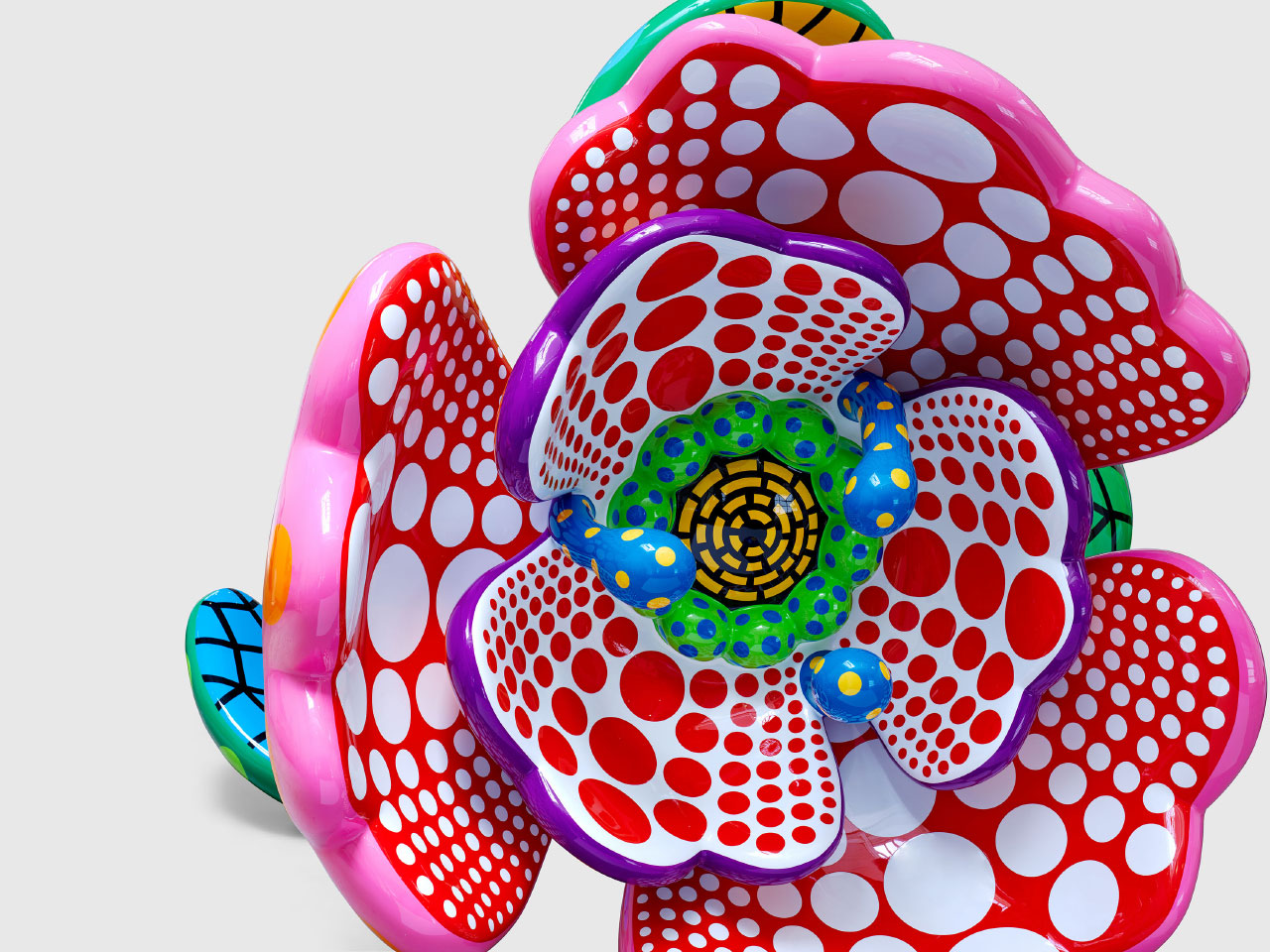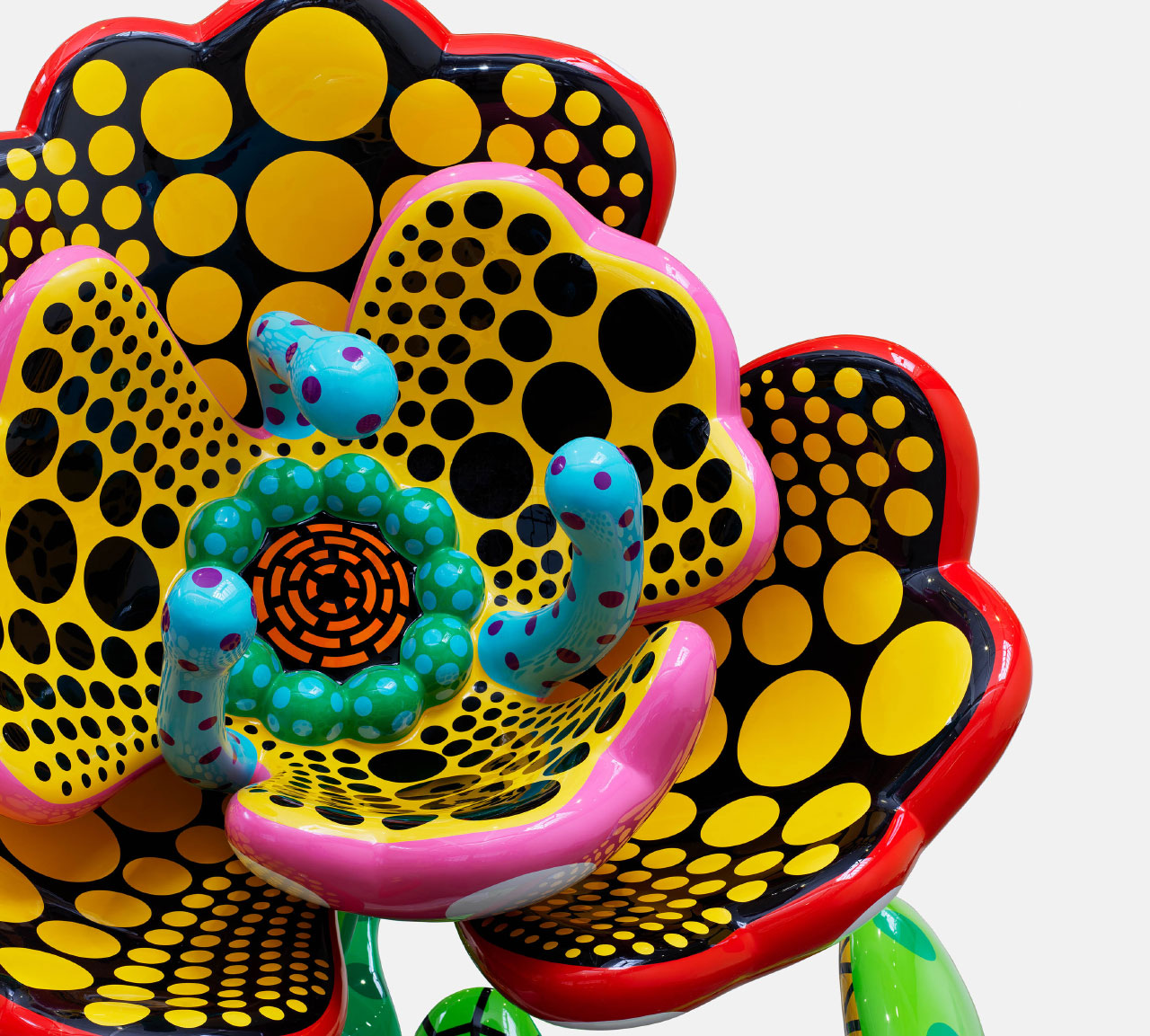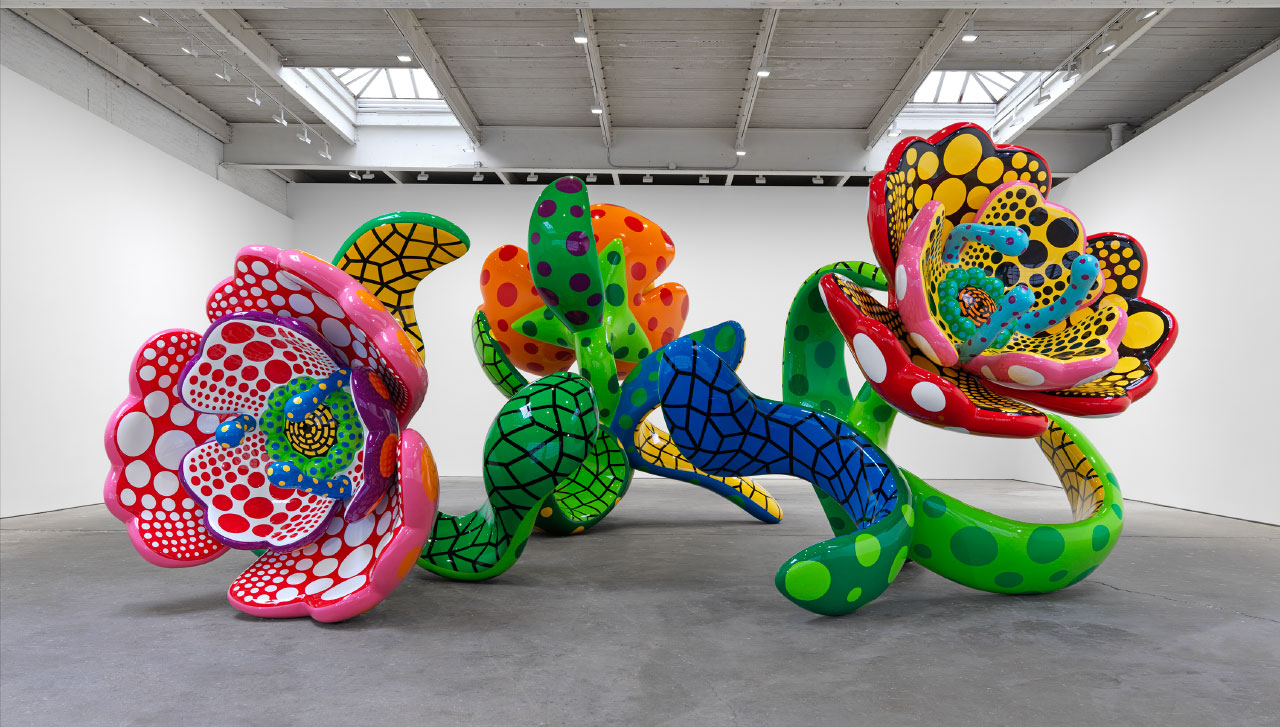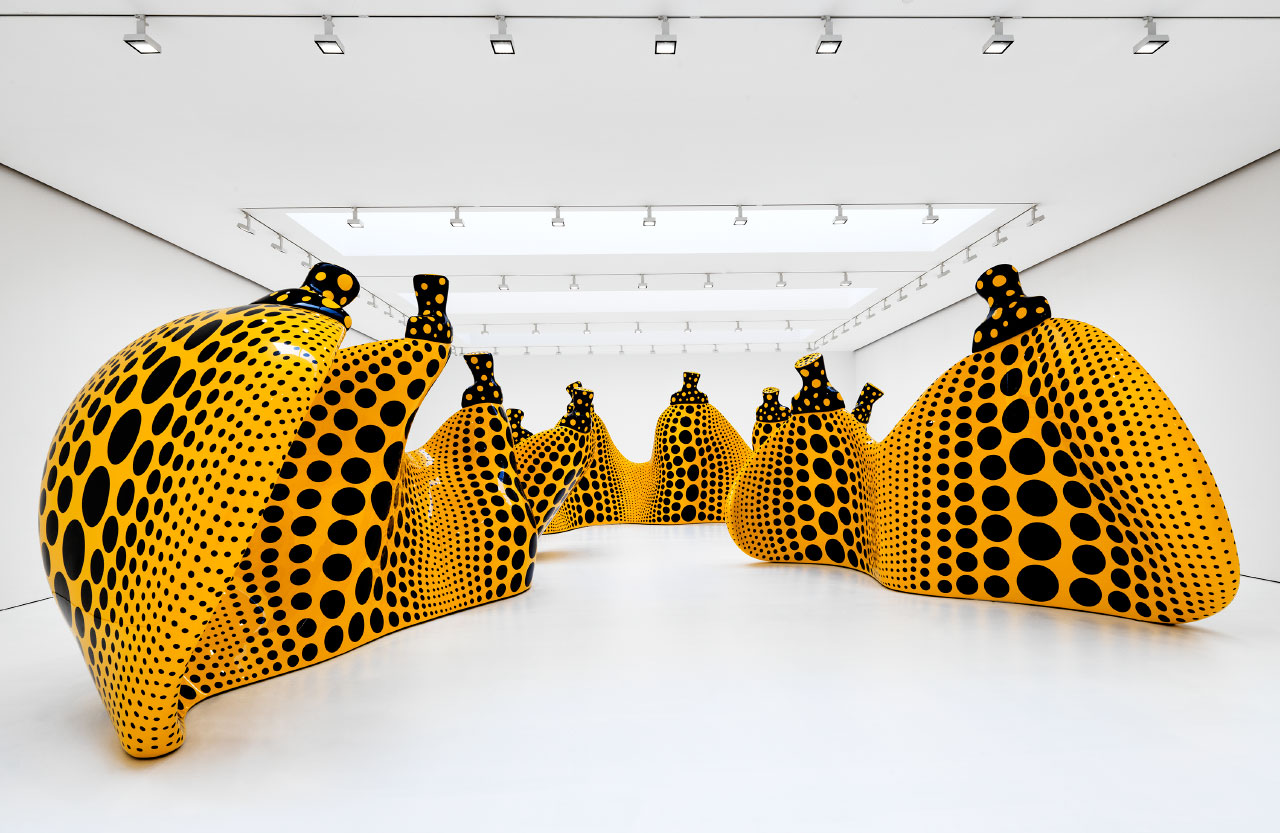 Yayoi Kusama's Current Exhibition Offers a New Infinity
1/15 Photos
2/15 Photos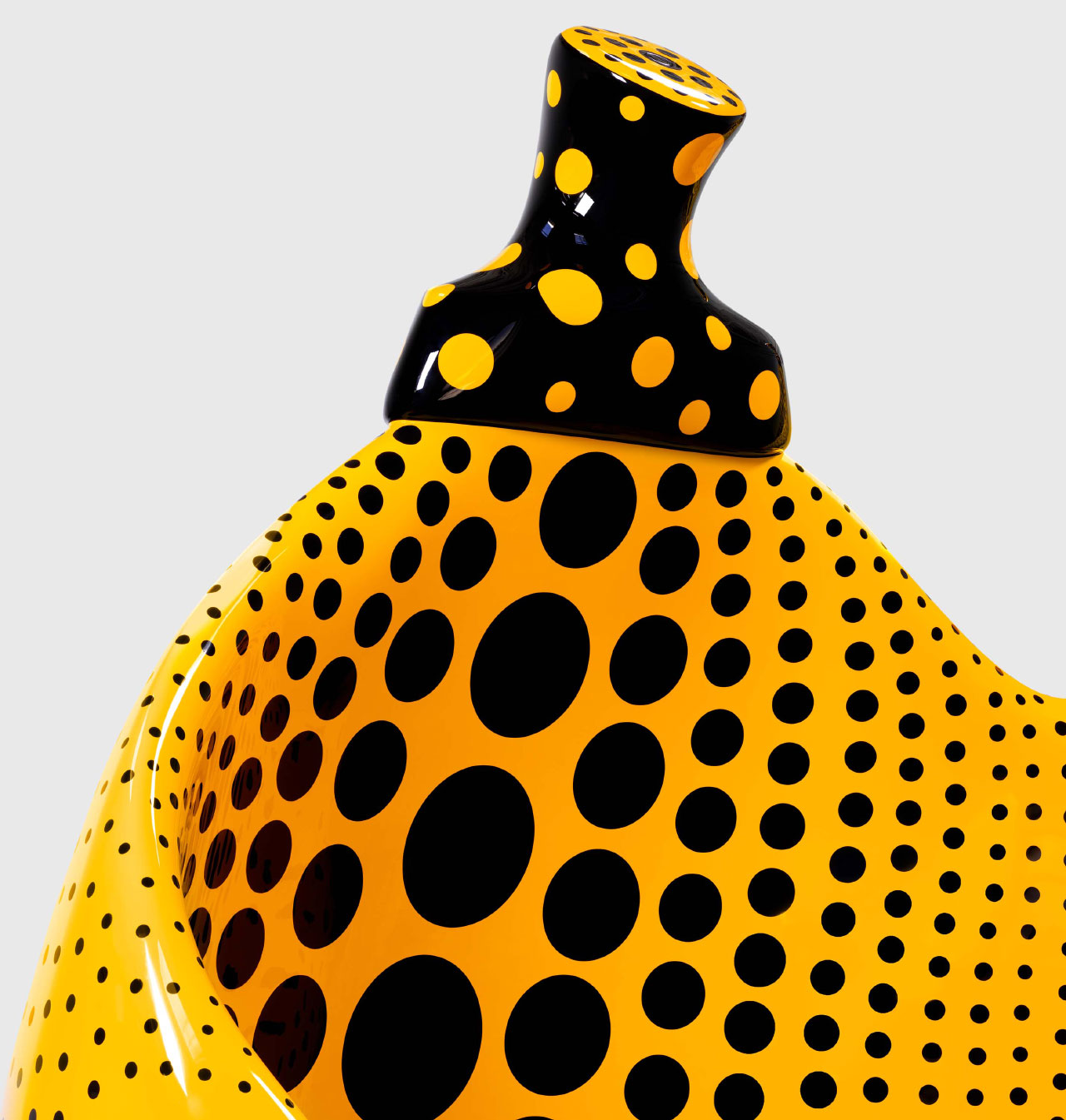 3/15 Photos
4/15 Photos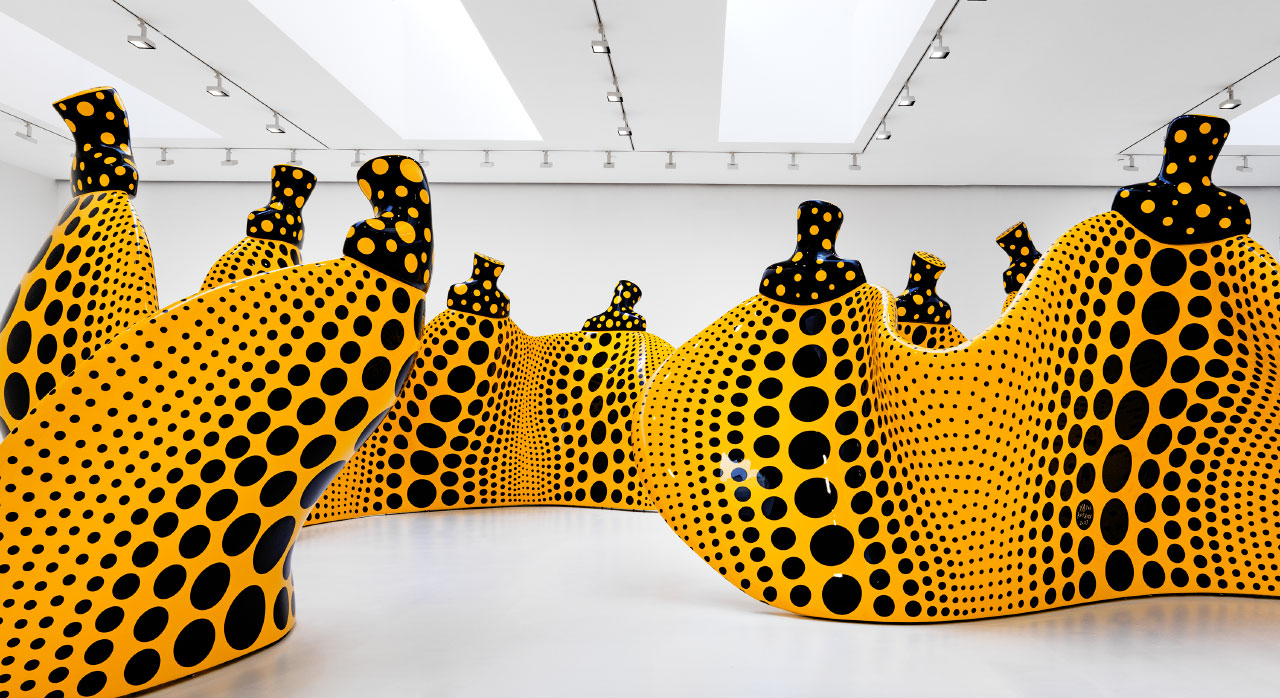 5/15 Photos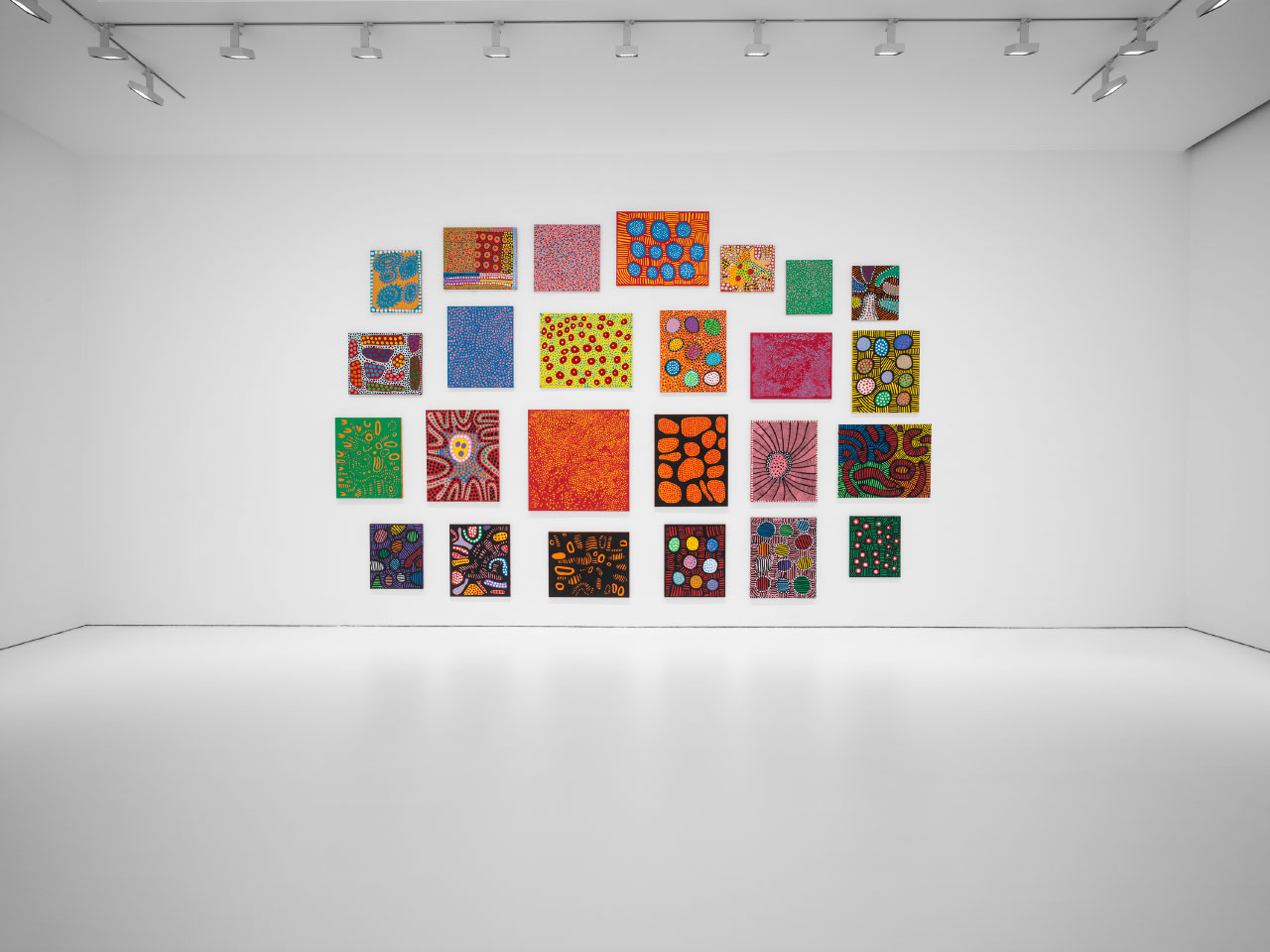 6/15 Photos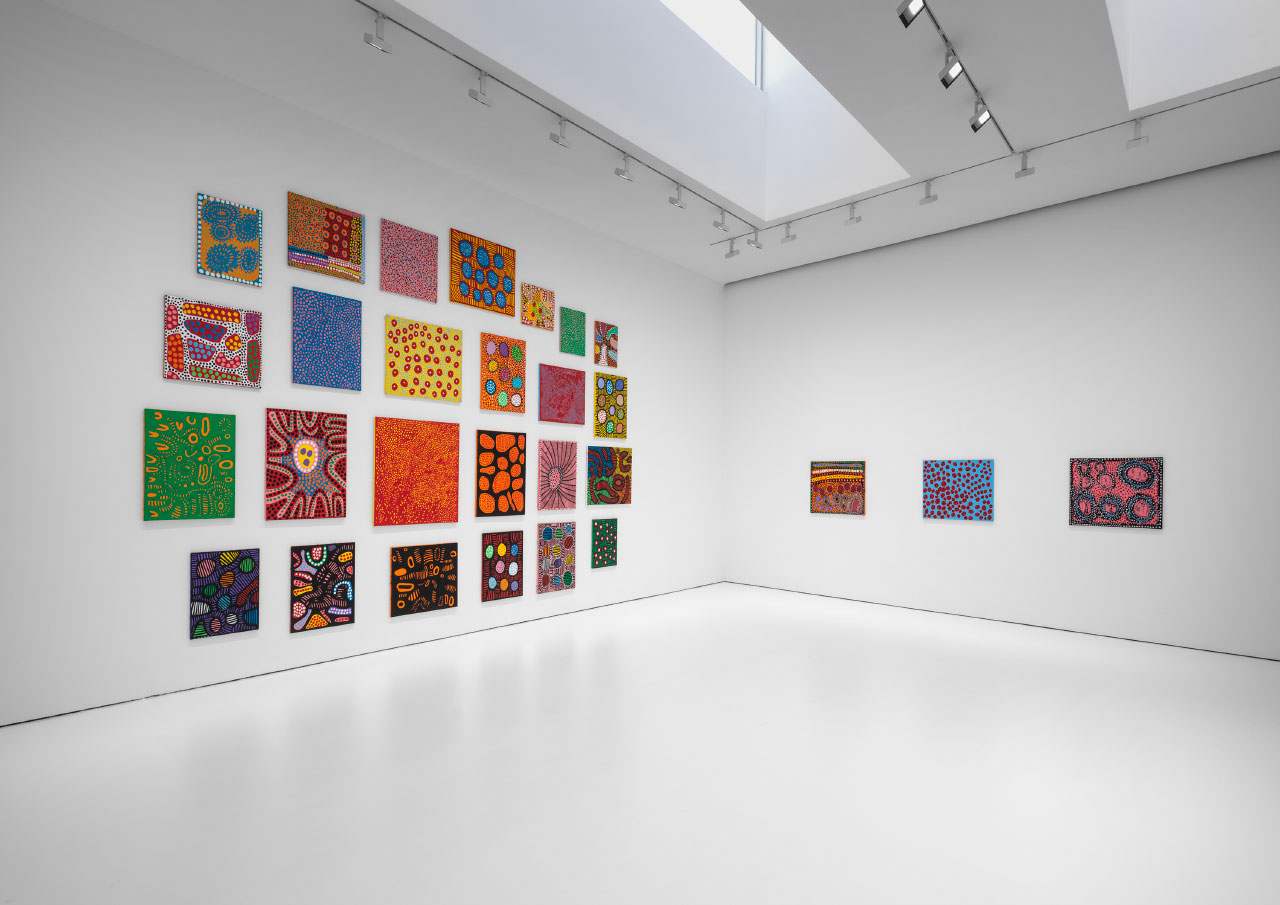 7/15 Photos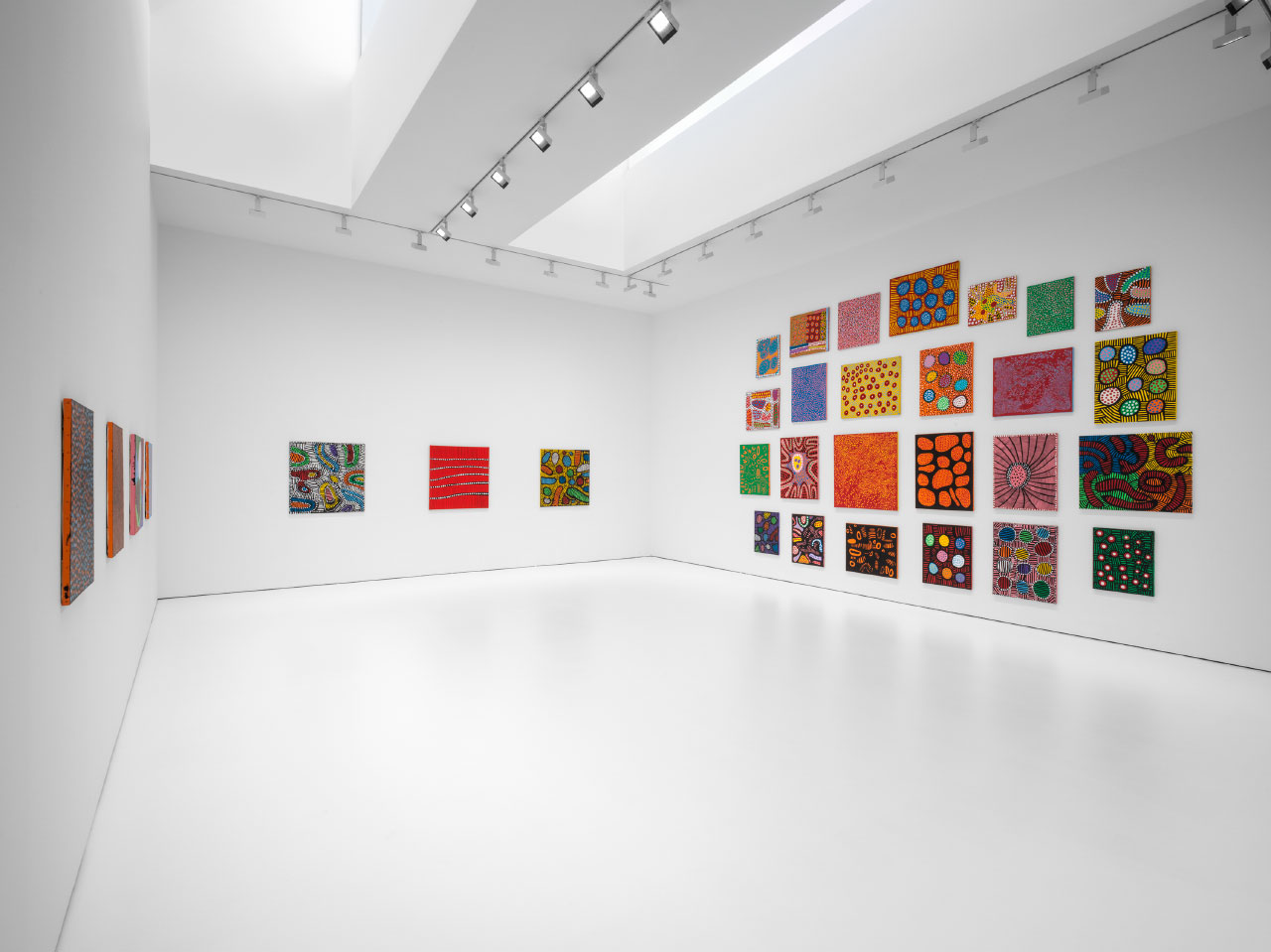 8/15 Photos
9/15 Photos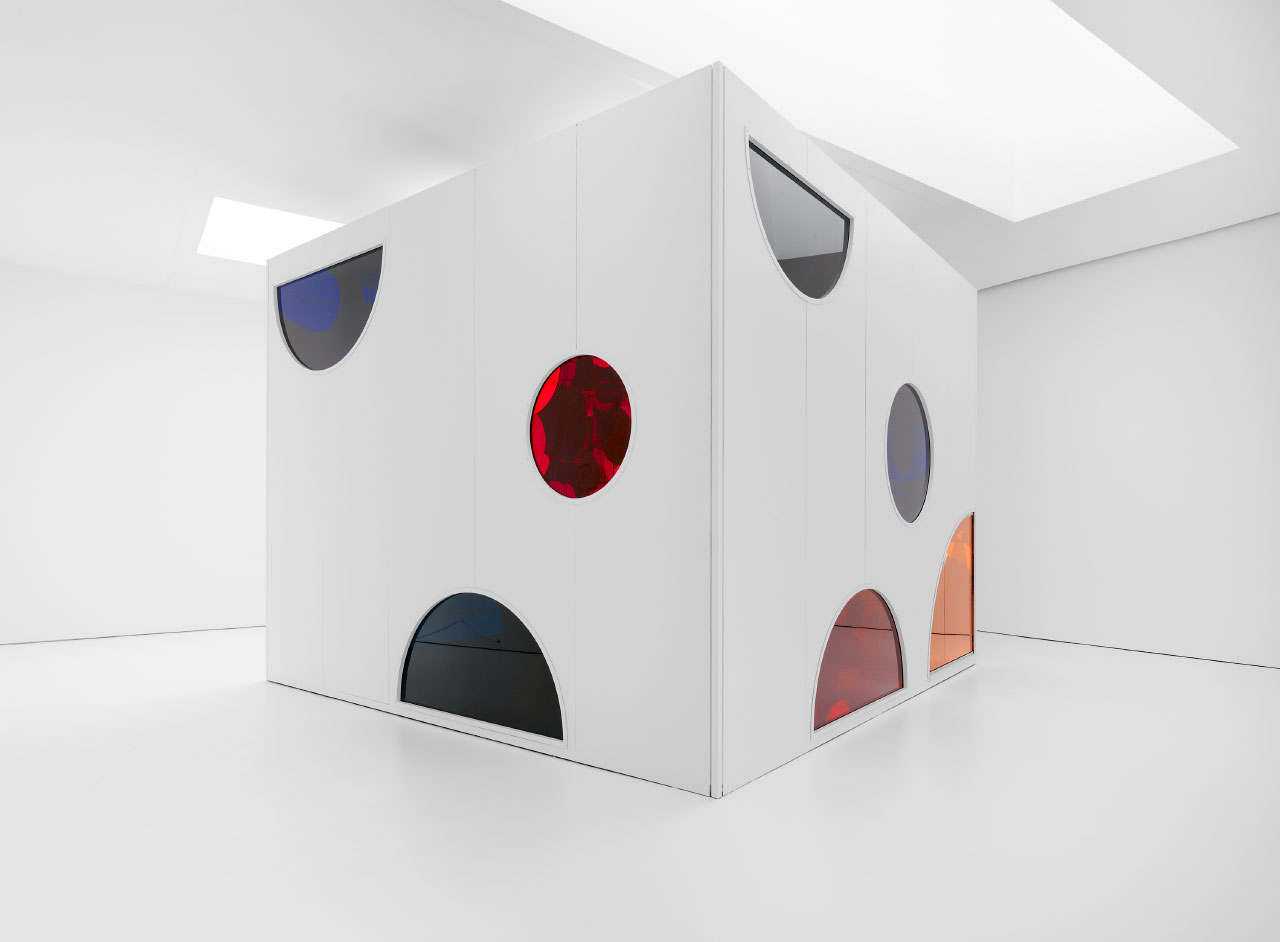 10/15 Photos
11/15 Photos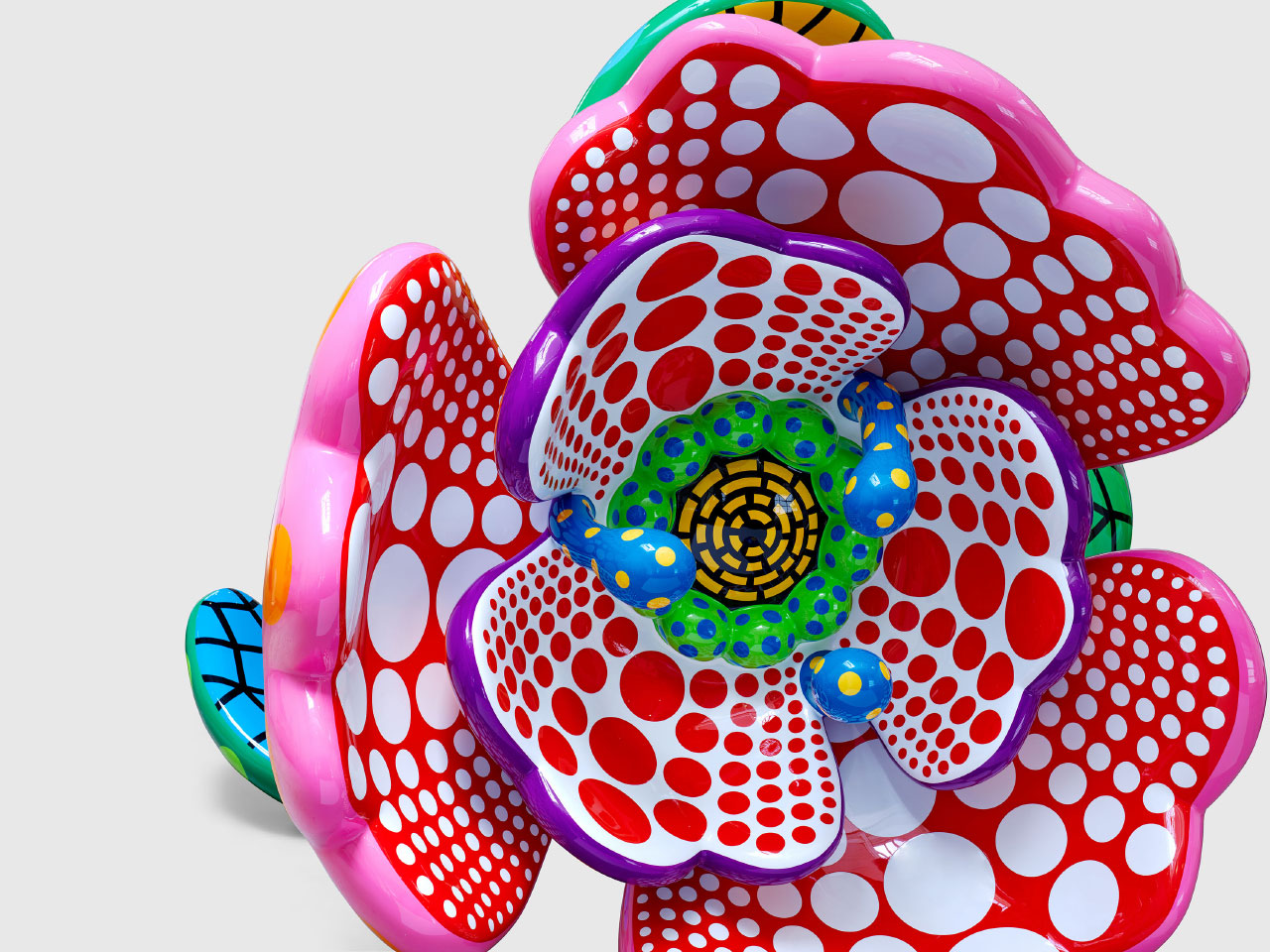 12/15 Photos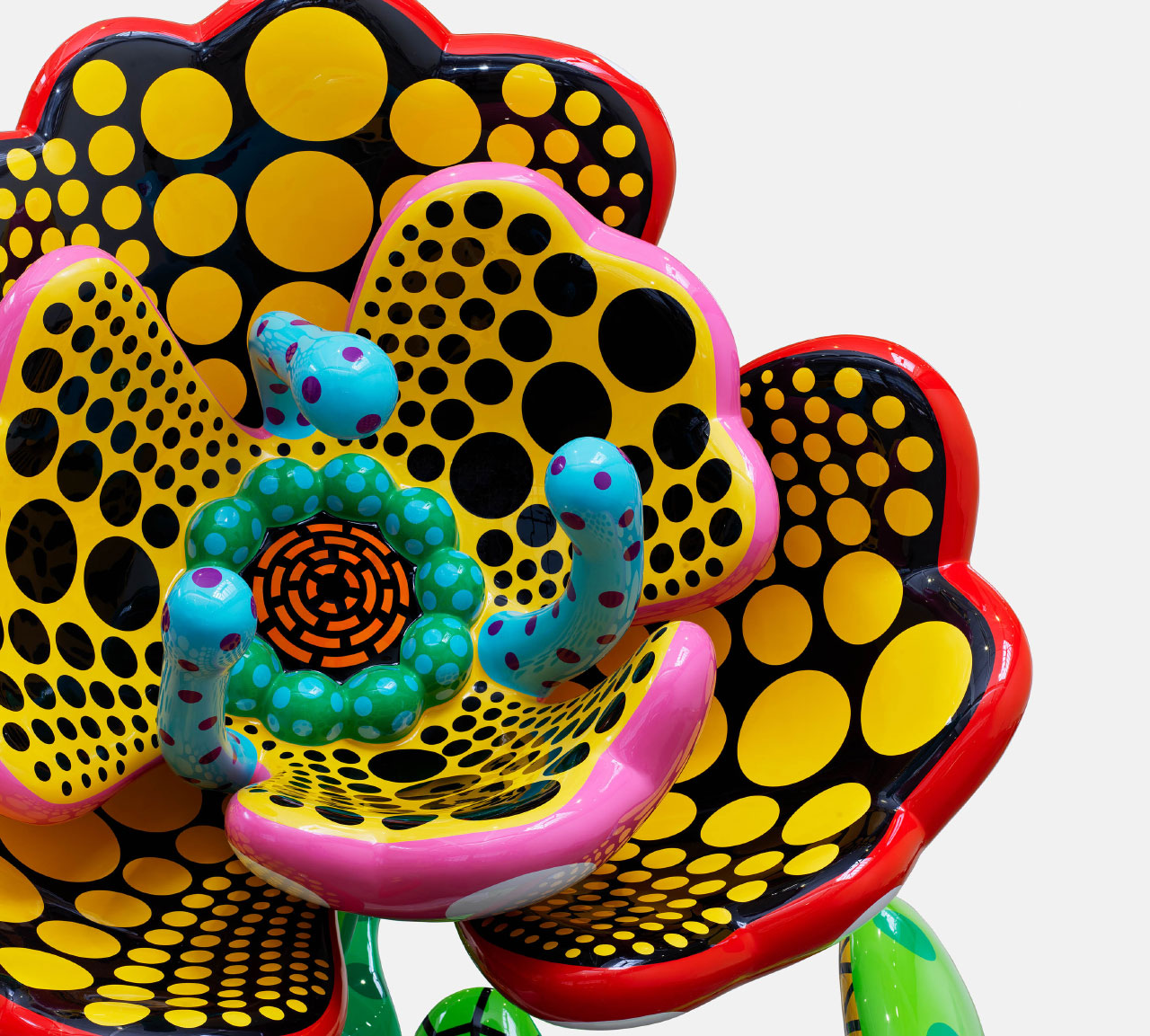 13/15 Photos
14/15 Photos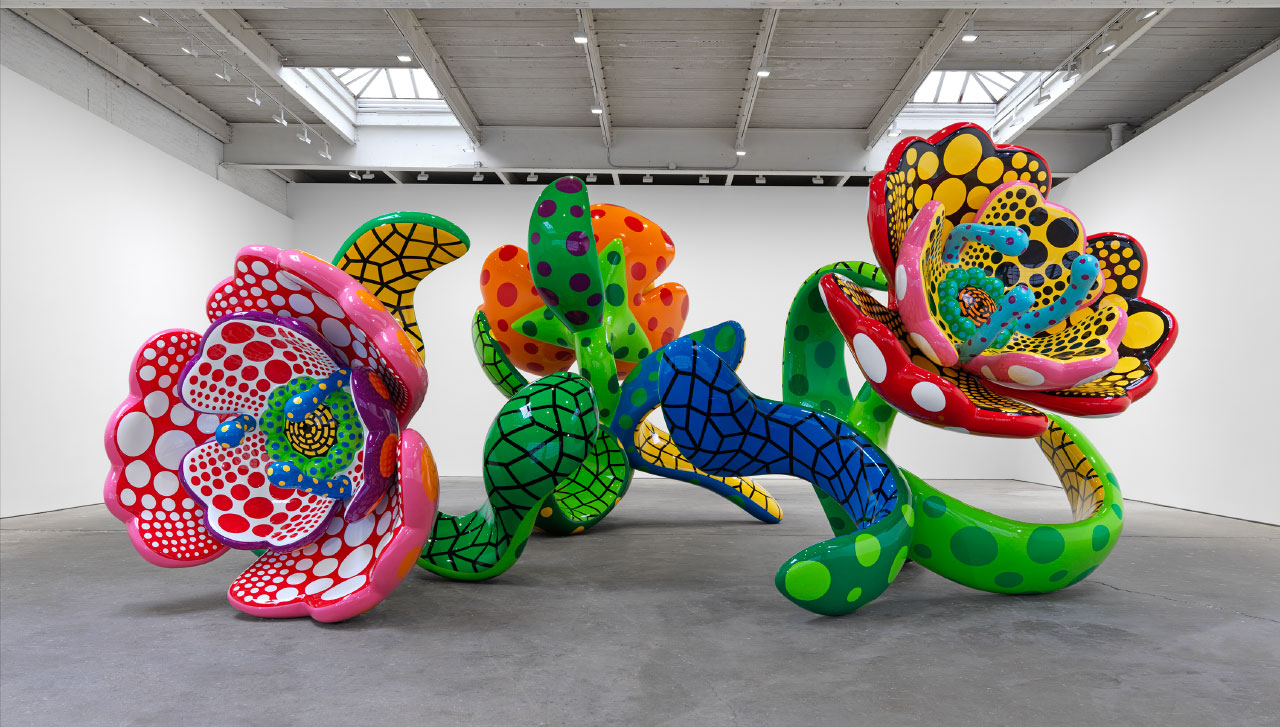 15/15 Photos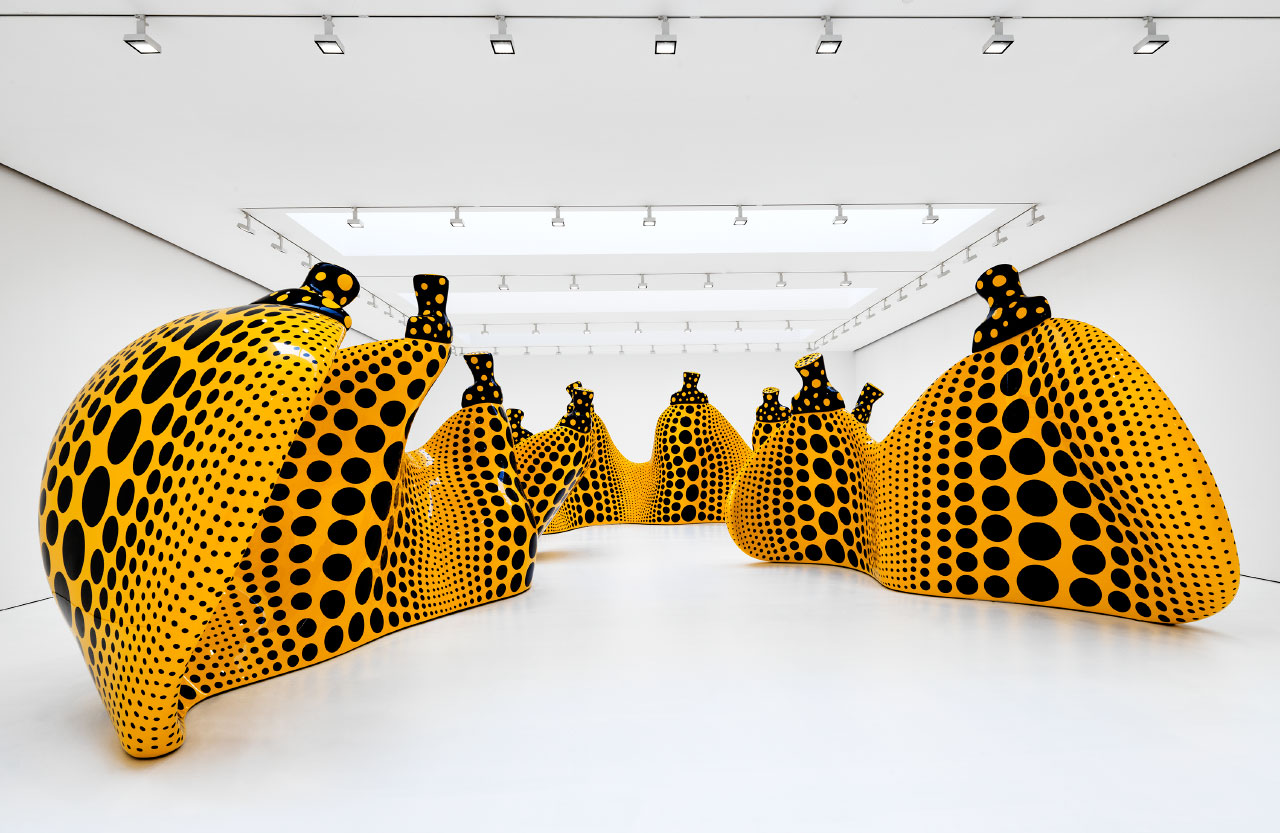 In 2013, I had the privilege to visit (and feature here) a dazzling Infinity Room by one of the most famous and influential artists alive: Yayoi Kusama. Ten years later, the 94-year-old Kusama presents a brand new (and much bigger) Infinity Room, included within a dazzling four-room exhibition that includes polka-dotted pumpkin walls, towering flowers, and new abstract paintings. On view at David Zwirner Gallery in New York, I Spend Each Day Embracing Flowers is well worth a visit, whether you wait in line or not.
The center of the exhibition holds Kusama's newest Infinity Mirror Room – a 13-foot white cube titled Dreaming of Earth's Sphericity I Would Offer My Love. The wait can be over a couple hours to access this 1-on-1 personal moment within infinity (ask the first person in line on the sidewalk how long they've been waiting). The cube is entered via a quarter-circle yellow window in the corner, sealing you inside without any visible door. These windows offer a new experience for those familiar with Kusama's previous Infinity Rooms. Rather than electric lights that flicker inside, these windows allow flashes of movement from the "real world" outside the cube to occasionally spark, split, butterfly, and kaleidoscope into your infinity. The experience therefore skips between two realities – a fantastical infinite dreamscape and the real physical world outside, as if you have a foot in two different parallel universes.
But you do not need to wait in line to experience the other three rooms of the exhibition – well worth the trip even if you decide to forgo the Infinity Room. The first work you'll encounter is an open garage holding three massive painted stainless-steel flowers. Each is titled I Spend Each Day Embracing Flowers and the room is best experienced as you walk around the three without stopping. Because each flower takes a different anthropomorphic pose, you can imagine them in motion, scuttling along the gallery floor to the city outside. There is a feeling in all Kusama's work that is analogous to a carnivorous plant: beautiful, magnetic, hypnotic, and joyful, and yet we must trust that the work won't fully consume us, whether that's getting lost in infinity forever, or being literally consumed by an oversized plant. It's a complexity that gives all her work an intriguing depth.
Kusama has produced an exciting range of work over her 70+ year career. For me personally, the infinity net paintings which she began in the 1950s are my #1 favorite. The metronome-like process of paint application is inspiring in its commitment and confidence while resulting in an eternally sustained visual buzz.
And here, 36 of her newest paintings are on view – most of them from her recent series Every Day I Pray for Love (2021-present). Some hold that familiar "net" language while others buzz with contrasting dots of color or joyful amoeba forms. The exhibition page features some great full images of individual paintings (scroll near bottom of that link).
The final room will drop your jaw with three painted bronze sculptures of morphed yellow pumpkin walls. Each is titled Aspiring to Pumpkin's Love, the Love in My Heart (2023) with perfect black polka dots that exaggerate the yellow undulations. Like the flowers, they are best activated when you are in motion, as the air itself seems to bend in this fully white room.
Yayoi Kusama I Spend Each Day Embracing Flowers is free and open to the public at David Zwirner Gallery. The Infinity Mirror Room is first-come-first-entry and often has a very significant line. The rest of the exhibition is easily entered without a wait, and is highly recommended even if you skip the Infinity Room. The gallery is only open Tuesday-Friday from 10am-6pm (closed on weekends). The gallery is also closed July 4th. See gallery's FAQ page for all details.
What: Yayoi Kusama: I Spend Each Day Embracing Flowers
Where: David Zwirner Gallery, 519, 525 & 533 West 19th Street
When: May 11 – July 21, 2023 (Tuesday-Friday 10-6pm starting June 19th)