Yinka Ilori x Domus = A Mood-Elevating Tile Collaboration
Yinka Ilori x Domus = A Mood-Elevating Tile Collaboration
1/17 Photos
2/17 Photos
3/17 Photos
4/17 Photos
5/17 Photos
6/17 Photos
7/17 Photos
8/17 Photos
9/17 Photos
10/17 Photos
11/17 Photos
12/17 Photos
13/17 Photos
14/17 Photos
15/17 Photos
16/17 Photos
17/17 Photos
UK tile brand Domus has enlisted color-driven, multidisciplinary designer Yinka Ilori on a brand-new tile collaboration set to debut at this year's Clerkenwell Design Week in London later this month. The Yinka Ilori x Domus tile collection takes the London-based designer's signature use of patterns and colors and translates them into ceramic and porcelain tiles that will definitely elevate any mood. The collection includes two ranges – Glaze and Screen – that aim to bring a bit of playfulness and happiness in their own way, as they "capture the dynamic, geometric lines and shapes used across traditional African patterns and architecture."
Whether in spaces, home furnishings, graphic design, or textiles, Ilori is known to create designs that celebrate "optimism through vibrant use of color in tandem with abstract forms and patterns." His debut tile collection is no exception as he draws inspiration from nature, sunlight, and his British-Nigerian heritage. "Working closely with the workshop in Portugal, we have been able to develop two beautiful tile ranges that center around the idea of being present, whilst celebrating nature," says Ilori, "Featuring a mix of patterns with rich and soothing colours, the versatile collection encourages individuals and designers to create their own rules. I'm excited to see how people adapt my work in their own personal way." Both ranges are designed to allow an endless array of combinations and possibilities with the only limit being your imagination.
Domus CEO Jon Newey says: "We were drawn to working with Yinka after seeing his wondrous style applied across numerous architectural and design projects in London and beyond over the last few years. His unique application of color and pattern which aims to improve the everyday seemed a perfect fit with tile design, an enduring addition to any interior space."
The first series, Glaze, is a range of handmade glazed ceramic tiles offered in 16 very happy colors and in five modular shapes. With so many options, the tiles can be used solo in one shape and color or in any variety of endless combinations. The smooth gloss finish bounces light creating depth and dimension in any space. No matter what colors used or patterns created, the results are bound to add life and vibrancy to any space.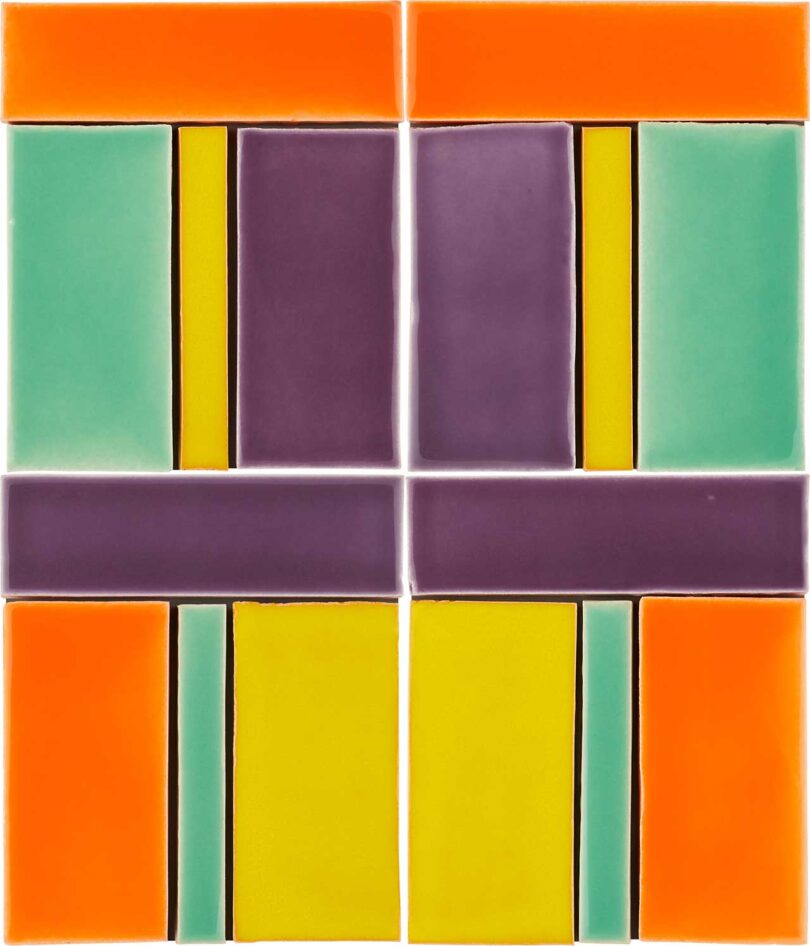 The second option is Screen, porcelain tiles available in four patterns with three colorways of each. The abstract designs are screen-printed by hand in a selection of bold colors. The patterns can be used solo or mixed and matched for a dramatic result.
The Yinka Ilori x Domus tile collection will launch May 23, 2003 at Domus Clerkenwell during Clerkenwell Design Week.