Sci-Fi IKEA Manuals
05.09.11


Hilarious — if IKEA made manuals for items in Sci-Fi movies.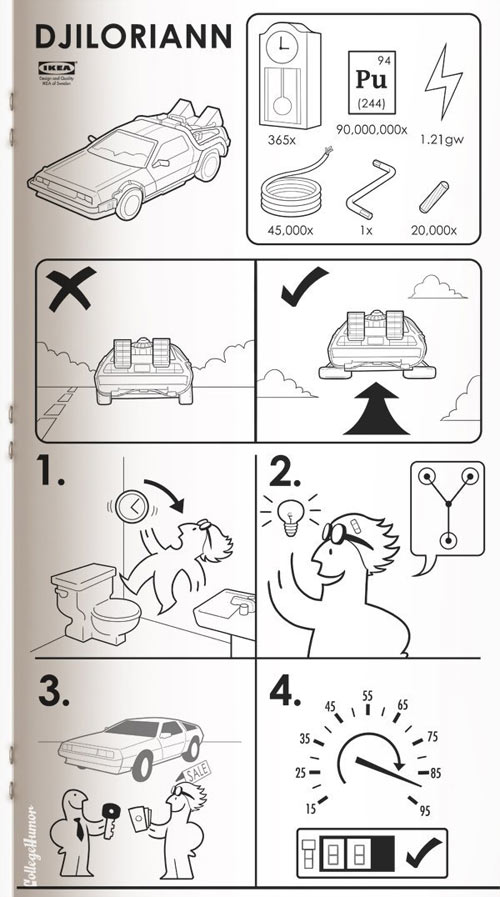 [via College Humor and ManMadeDIY]

Design From Around The World

Popular
In Art
More
Roundups cover a lot of inspiration in one shot, and this year we rounded up everything from laptop backpacks to modern barns - take a look.…

Unframed
A dizzying installation that will make you question reality.
An artist illustrates playful scenes within images of Foscarini's most popular lighting designs.

Featured Columns