Don't pretend like you can handle the awesome. I know you can't.

Design From Around The World

Popular
In Art
More
From 3D printed casts to an artist's studio, we share five of our favorite things we recently spotted on the interwebz.

Skim Milk
John Hogan produces a new series of exclusively commissioned glass furniture and sculptures for The Future Perfect.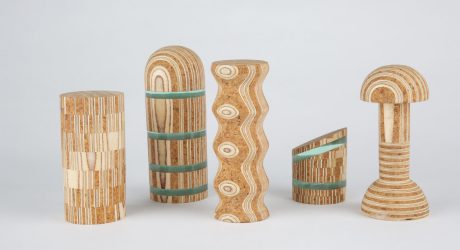 Theo Riviere explores new materials like cork, plywood, and Perspex, to make these ornamental wooden objects.

Featured Columns