Valentina C
04.24.09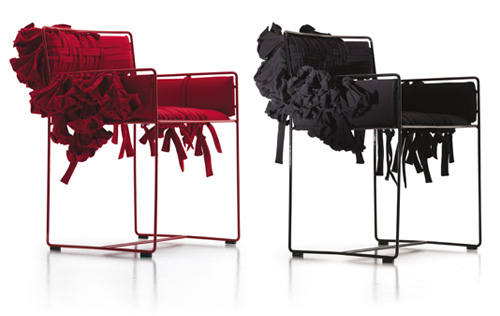 Valentina C is a chair created by Maurizio Galante for Cerruti Baleri.

Design From Around The World

Popular
In Home Furnishings
More

Friday Five
New York City native and textile designer Thomas Paul is in this week's Friday Five hot seat. A former neckwear and scarf designer for…

Get Out!
We all seem to covet our time in nature so it's only natural that these outdoor furnishings will make our lives not only easier, but more en…

Friday Five
Let's take a look to see what Matti Klenell finds inspirational in this Friday Five.

Featured Columns