10 Modern Black Kitchens That Will Tempt You to the Dark Side
If you search any site for kitchen design inspiration, chances are you're going to mostly get kitchens in all-white options, with pale, muted colors, or wood being the prominent material. Then there are those rare finds where architects and designers really think outside the box and opt for a more dramatic look. Nothing says bold like going dark… really dark, like black. We happen to love how sophisticated black can be in most modern spaces, and the kitchen is a perfect example. So, if you're ready to jump into the abyss or just dip a toe, we've rounded up 10 modern black kitchens that might just tempt you to the dark side!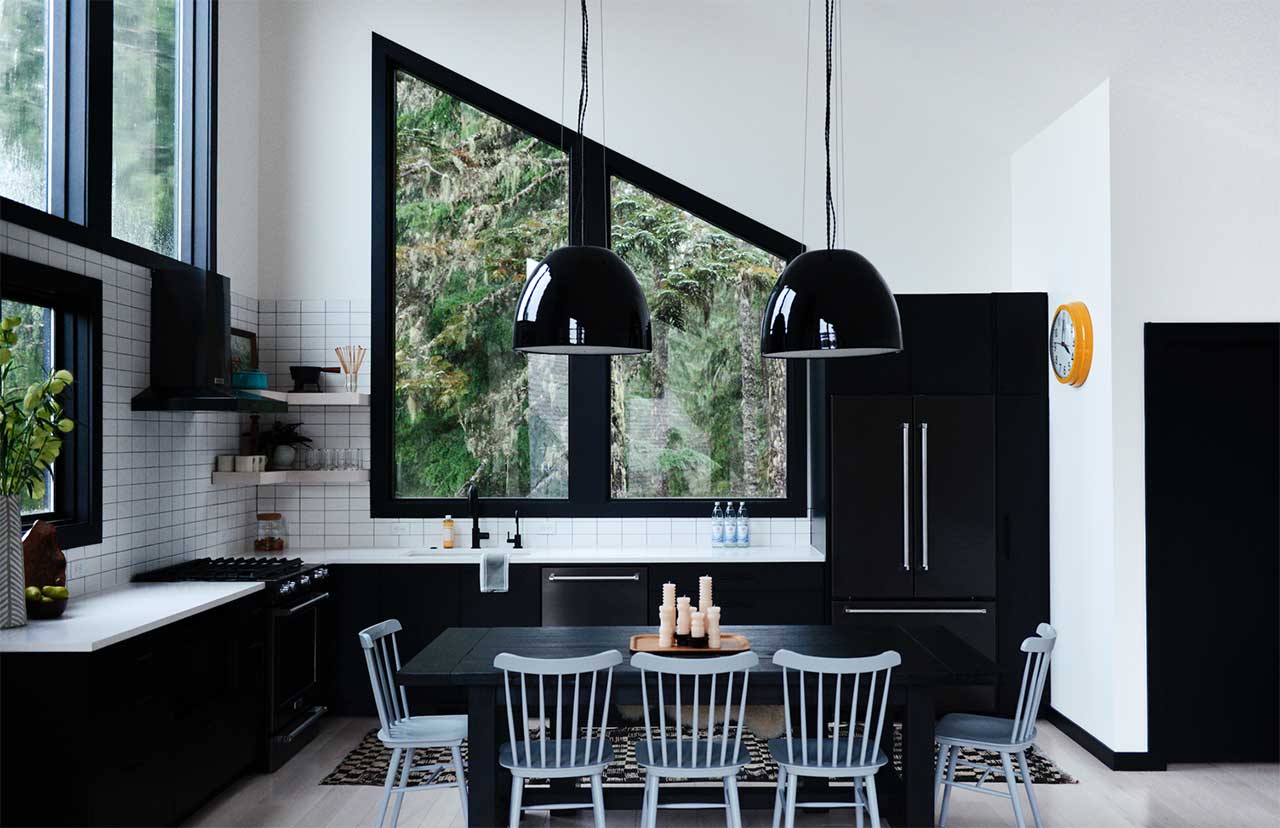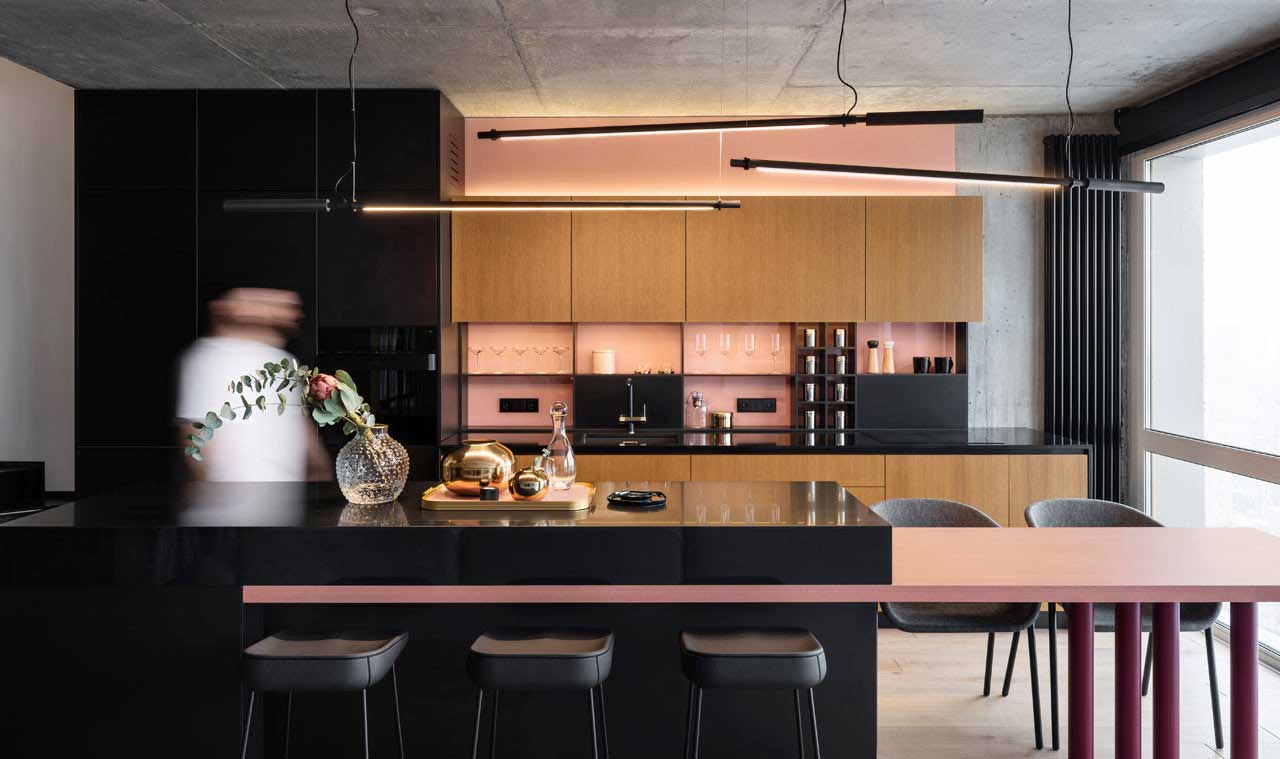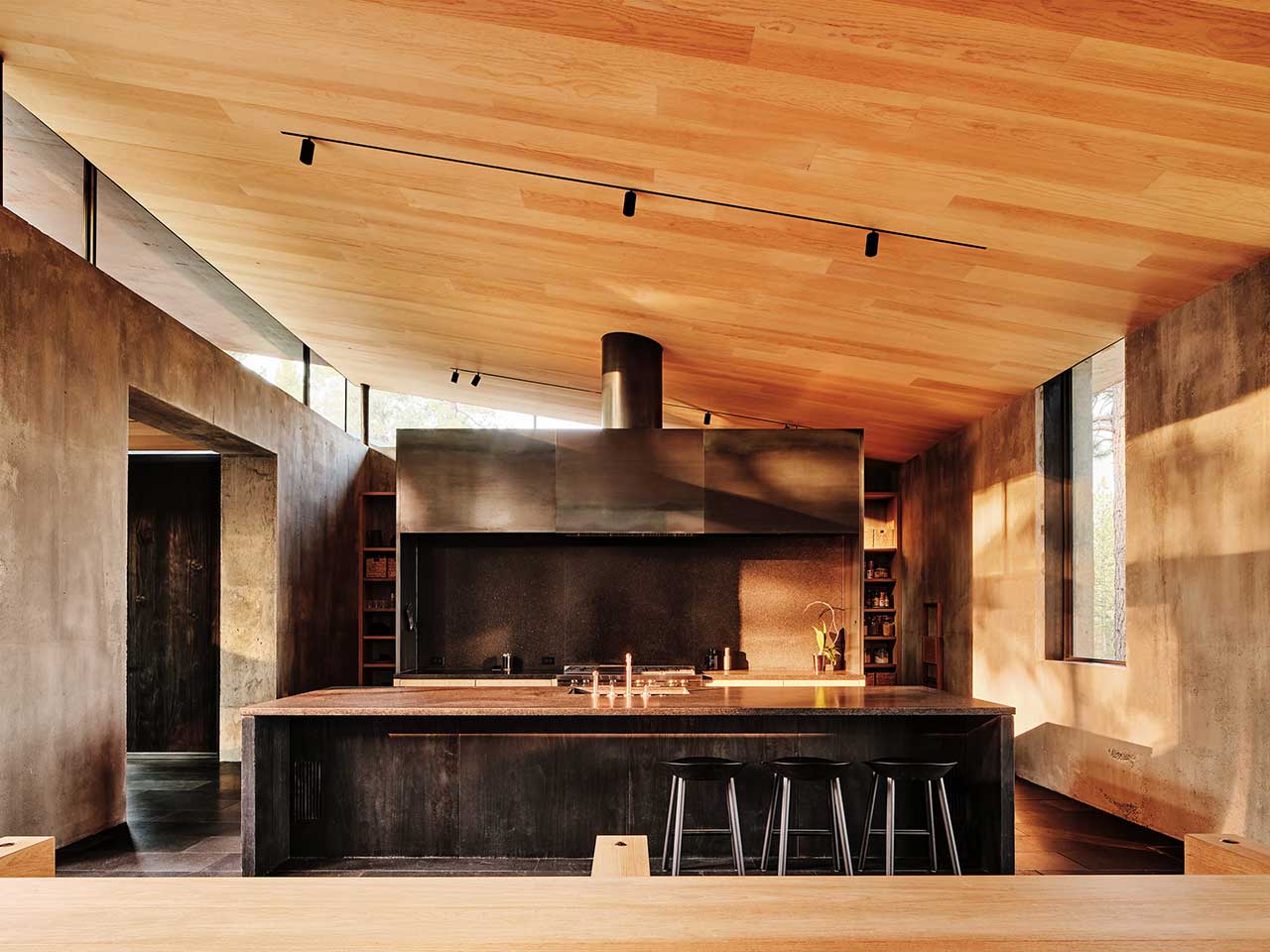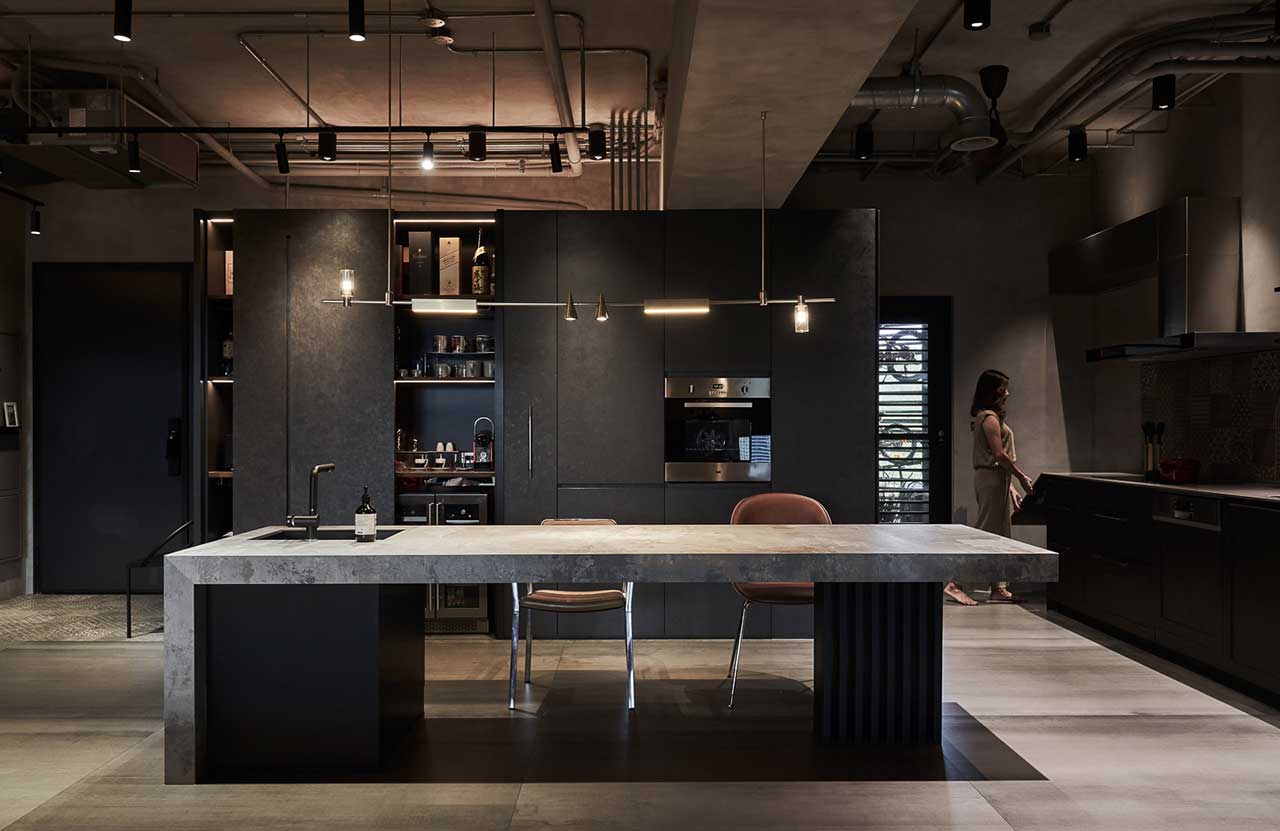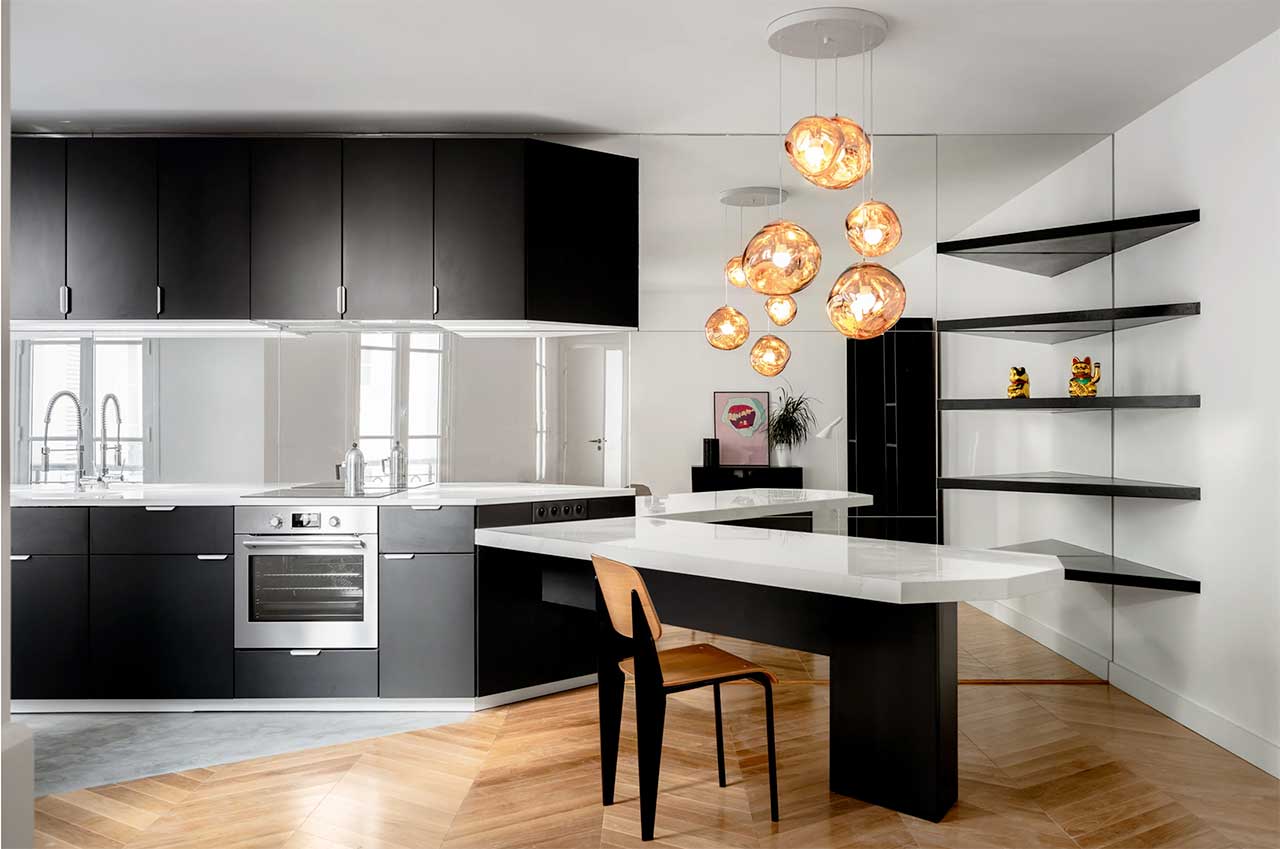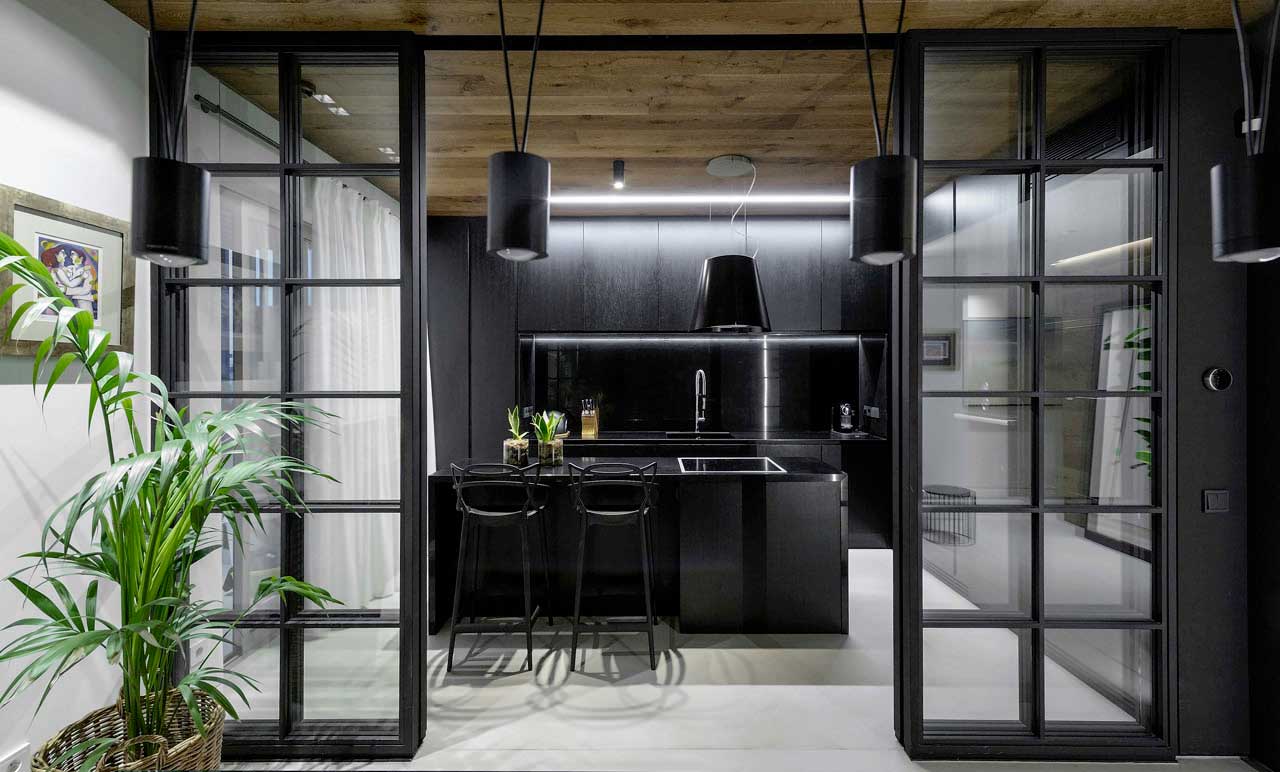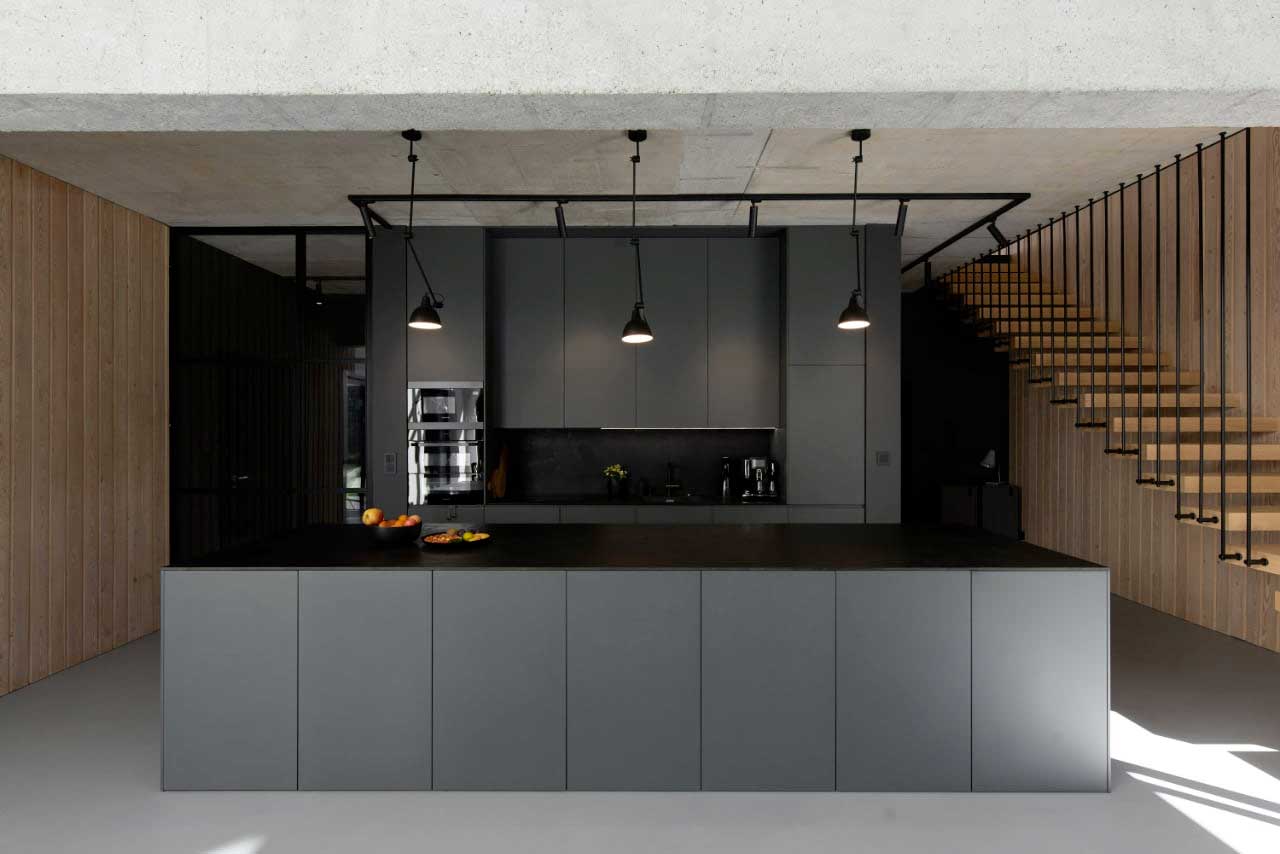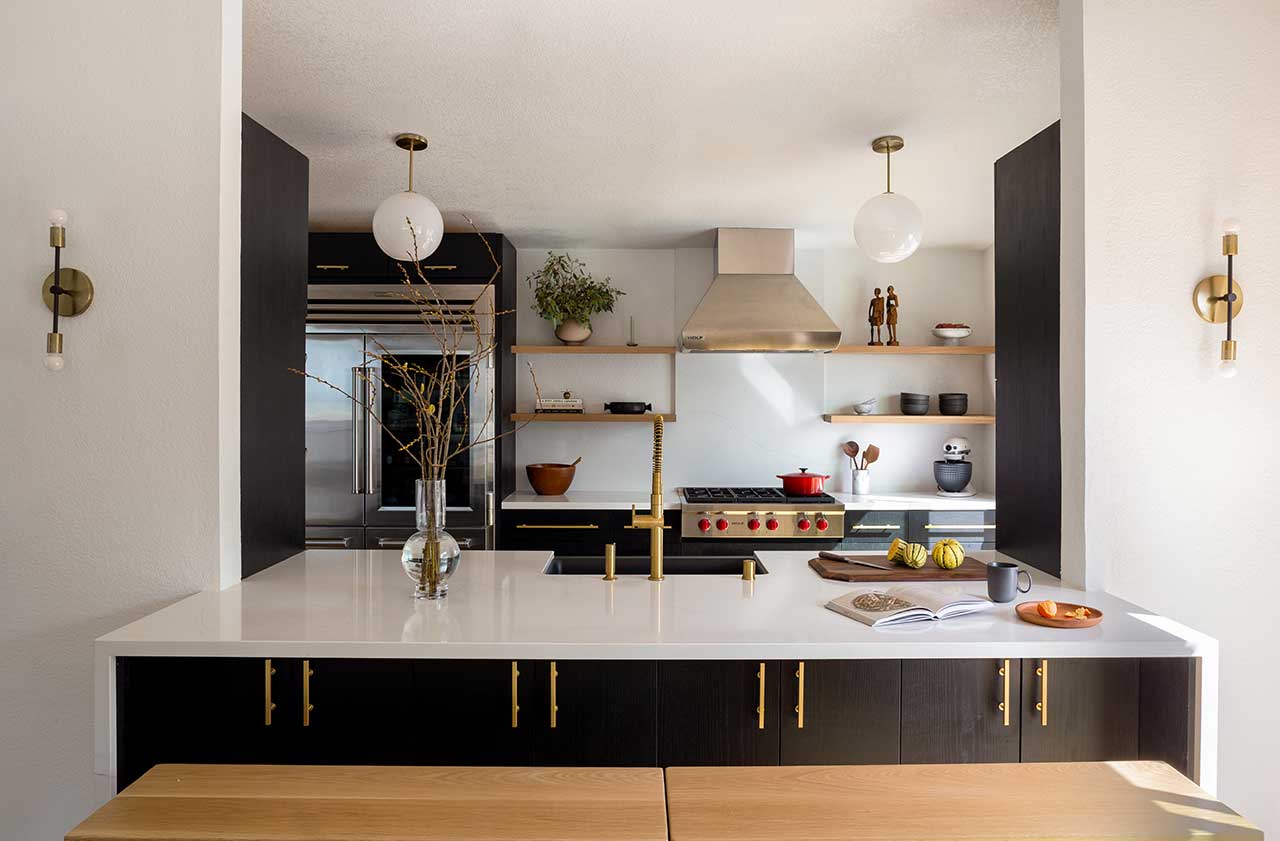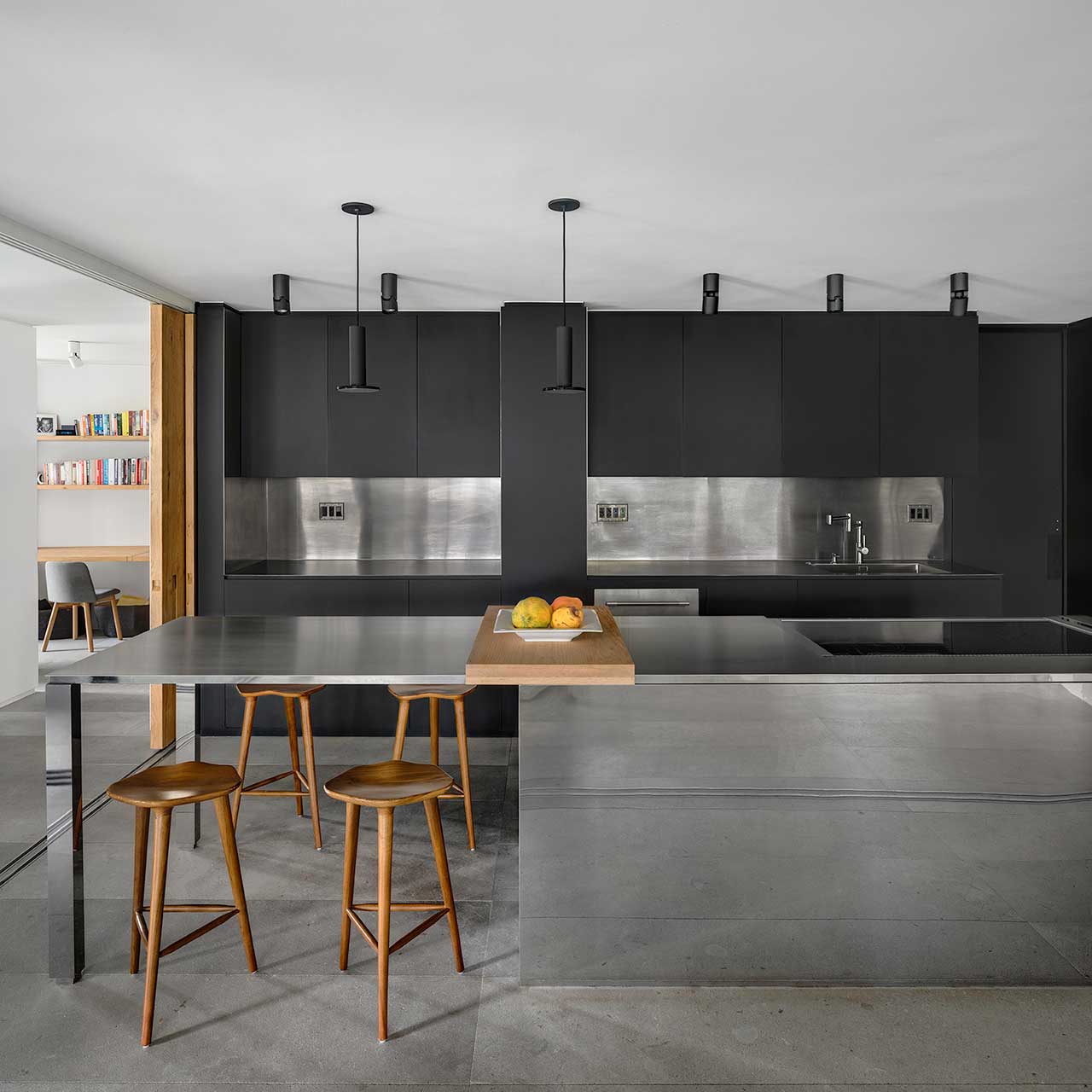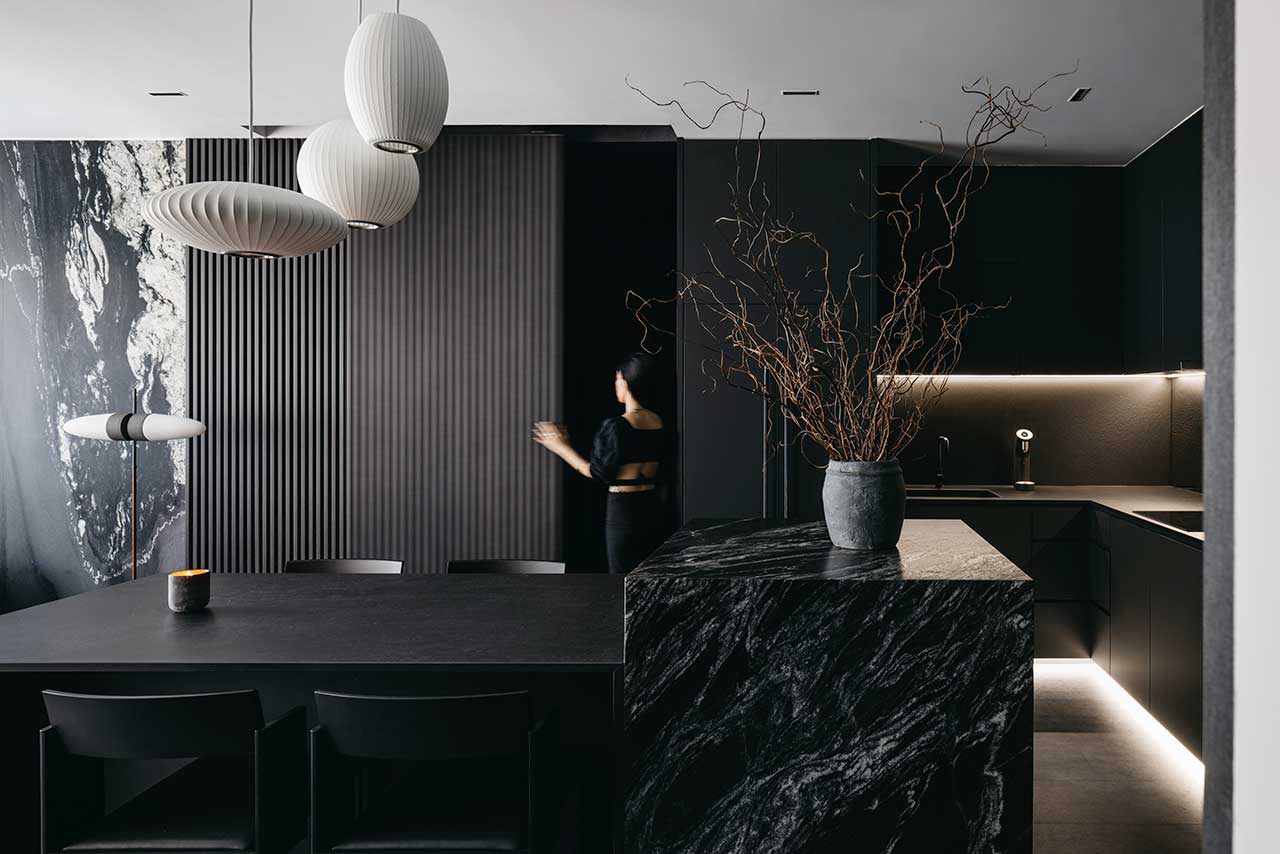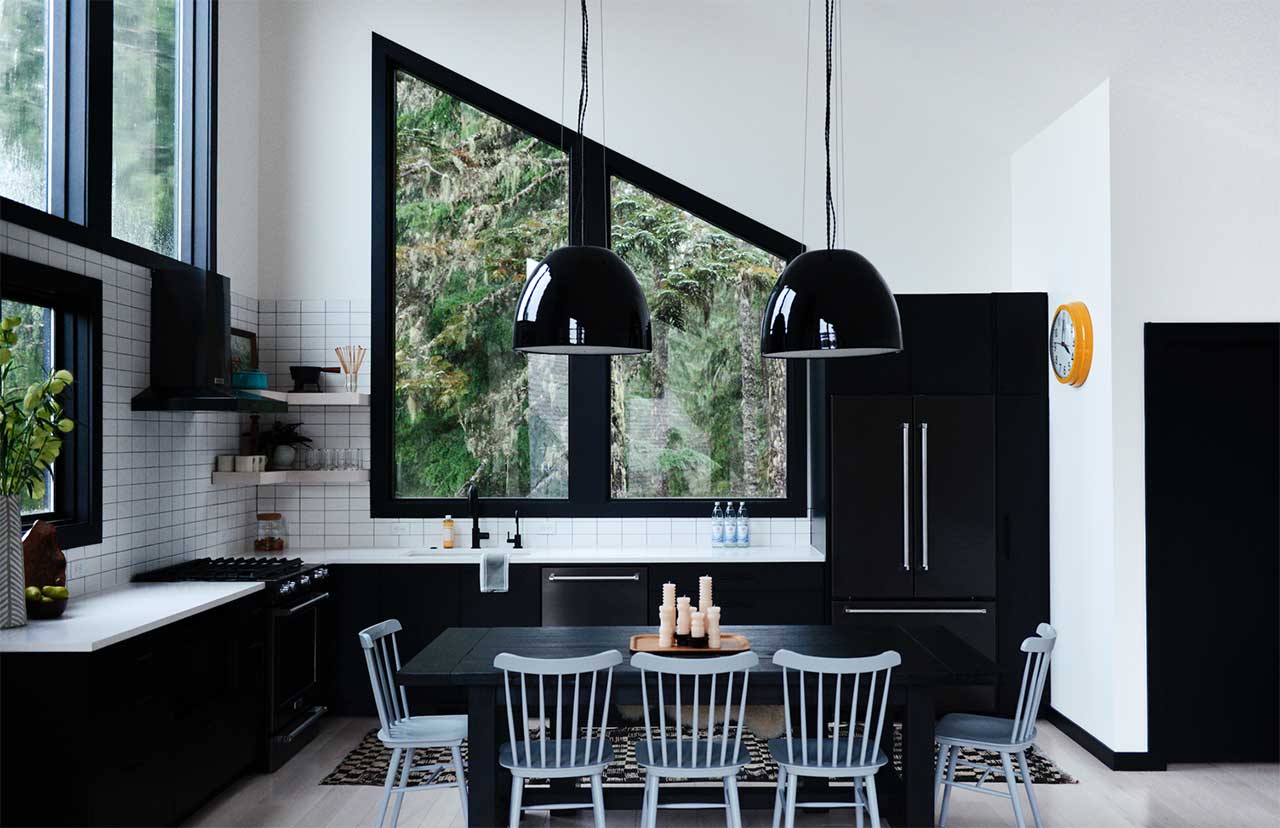 10 Modern Black Kitchens That Will Tempt You to the Dark Side
1/10 Photos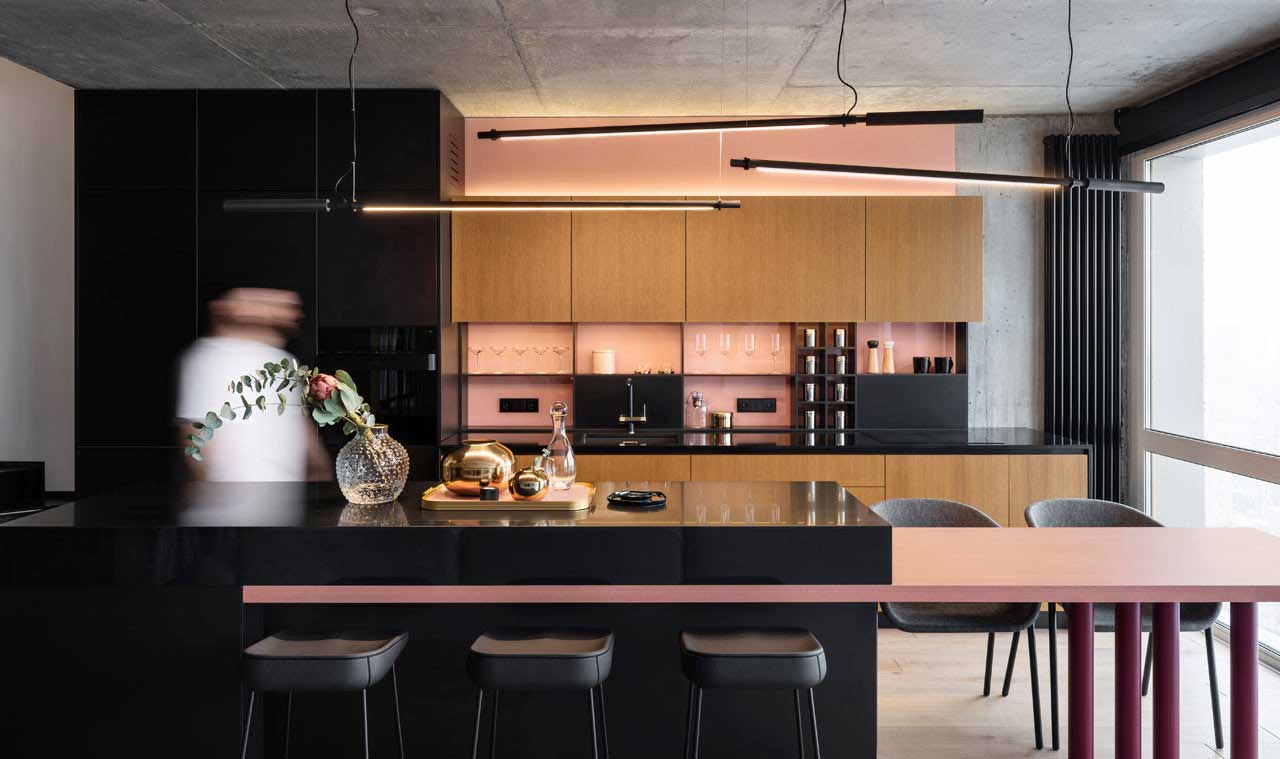 2/10 Photos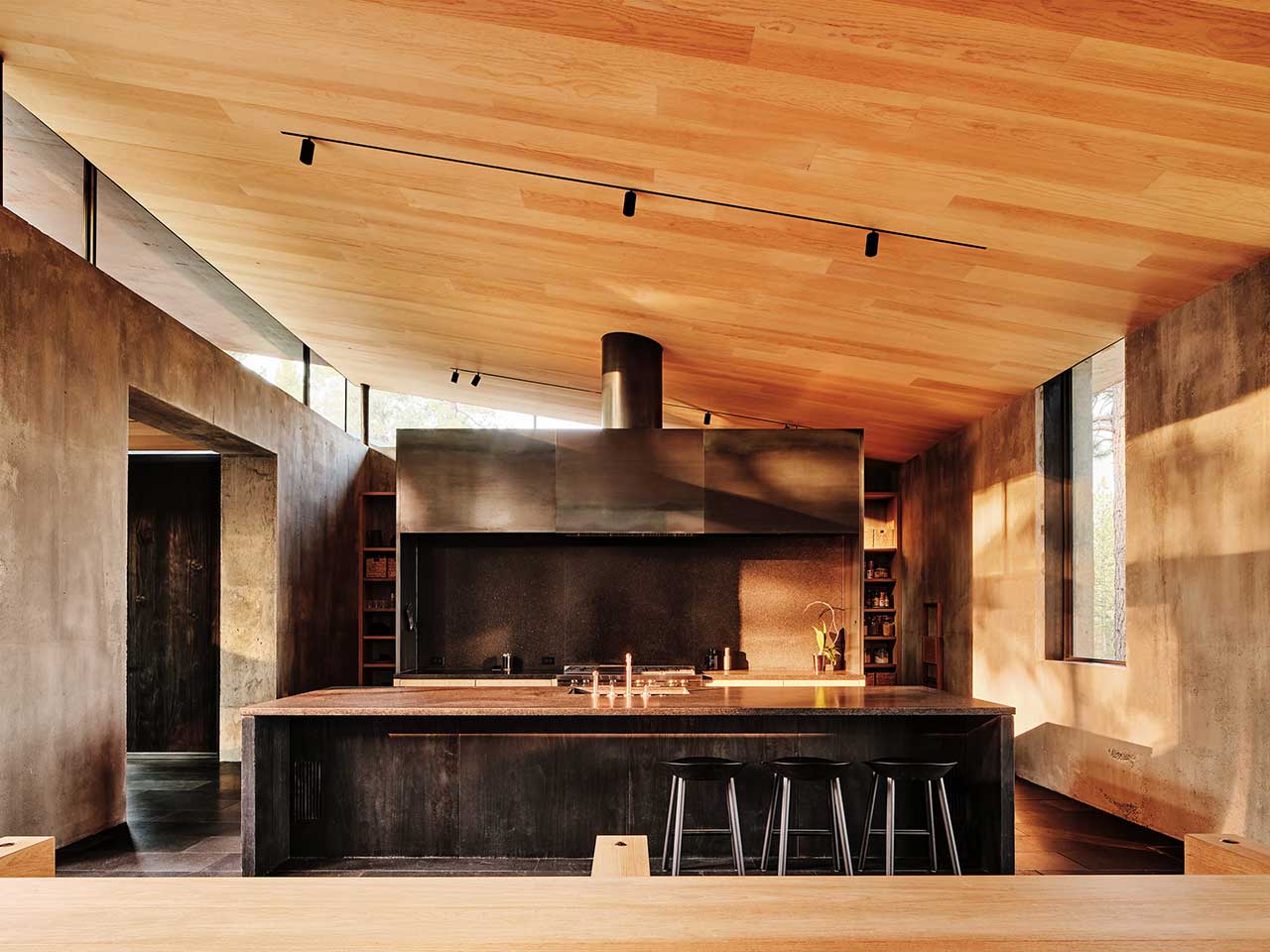 3/10 Photos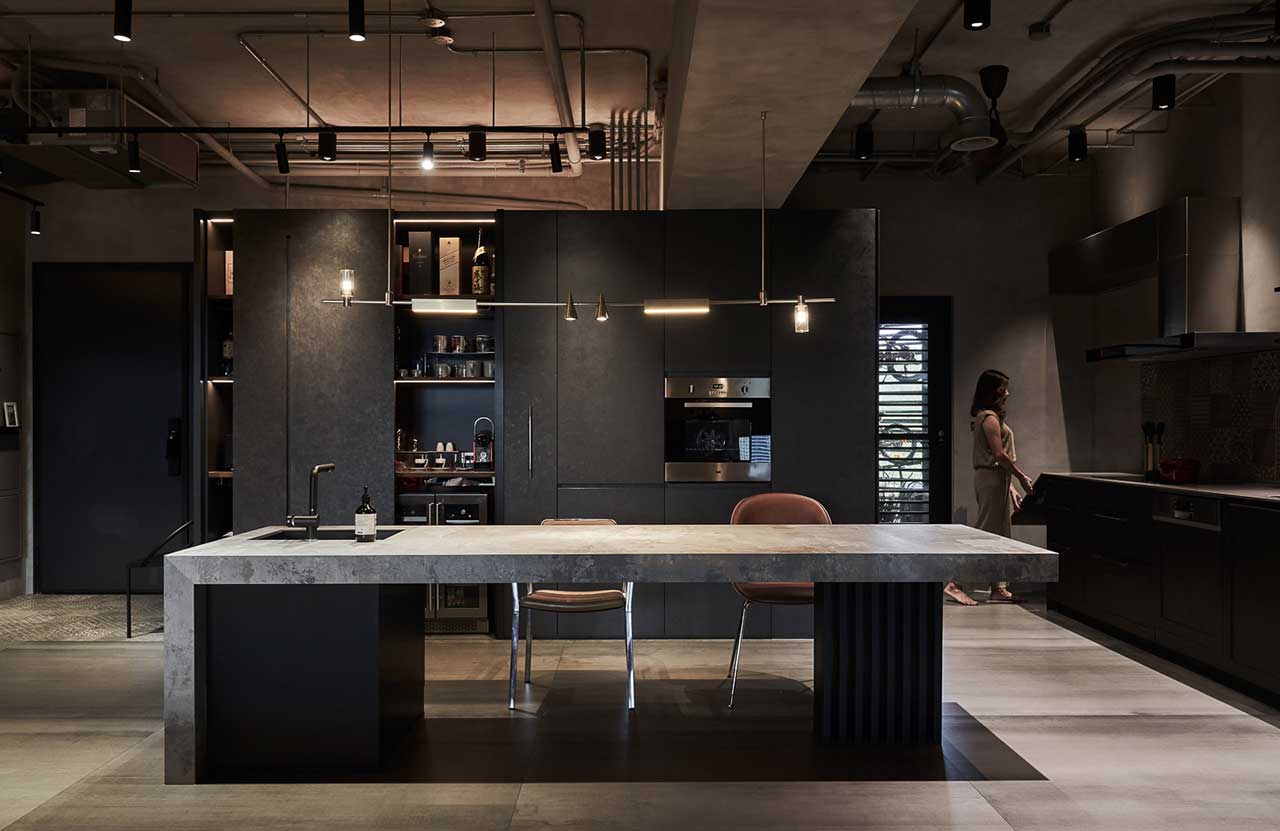 4/10 Photos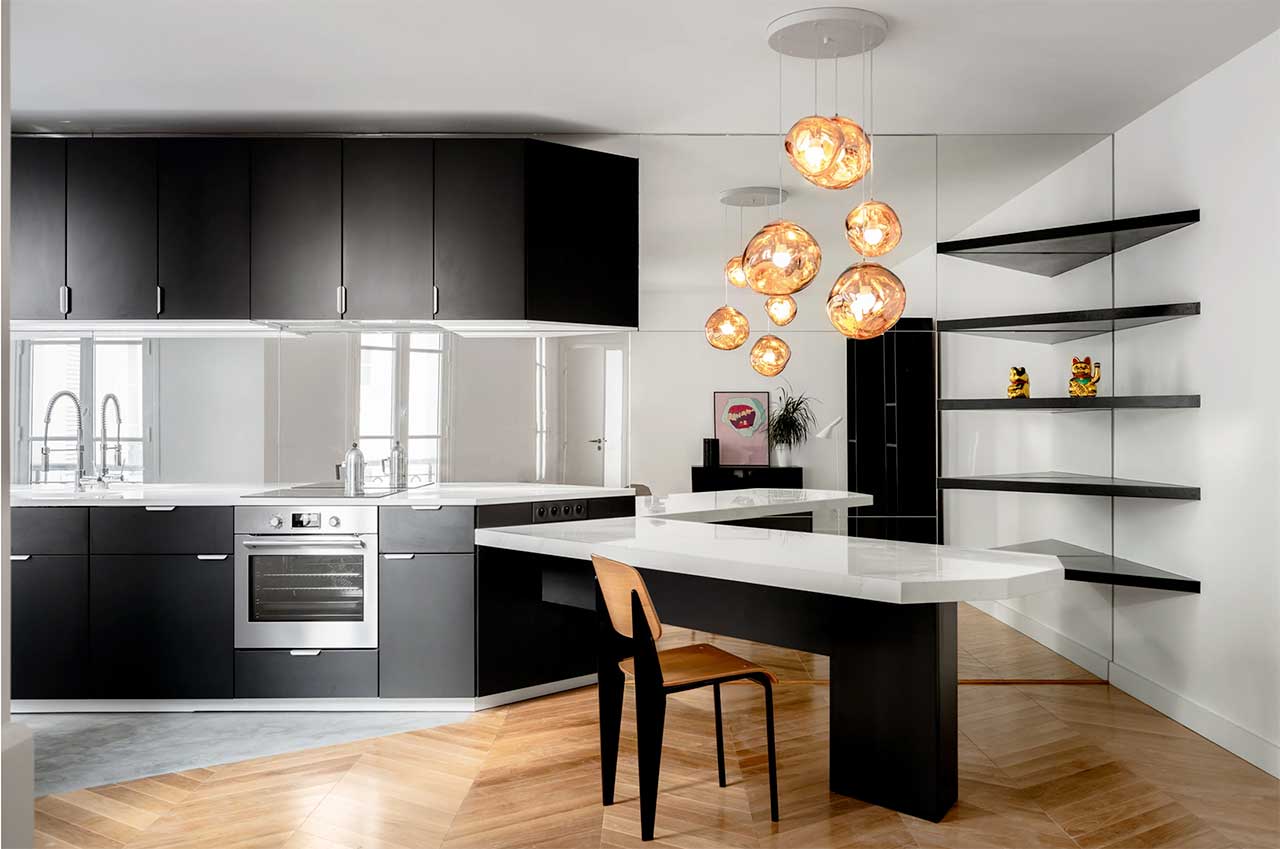 5/10 Photos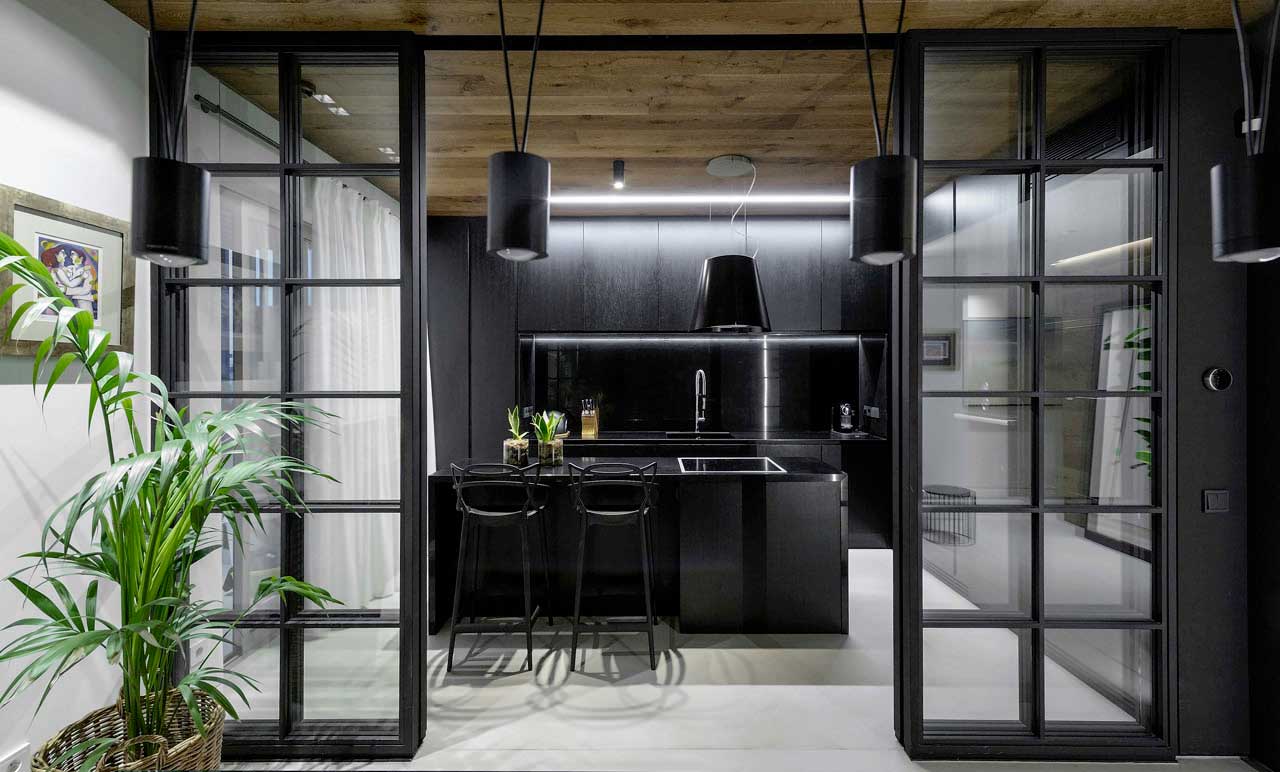 6/10 Photos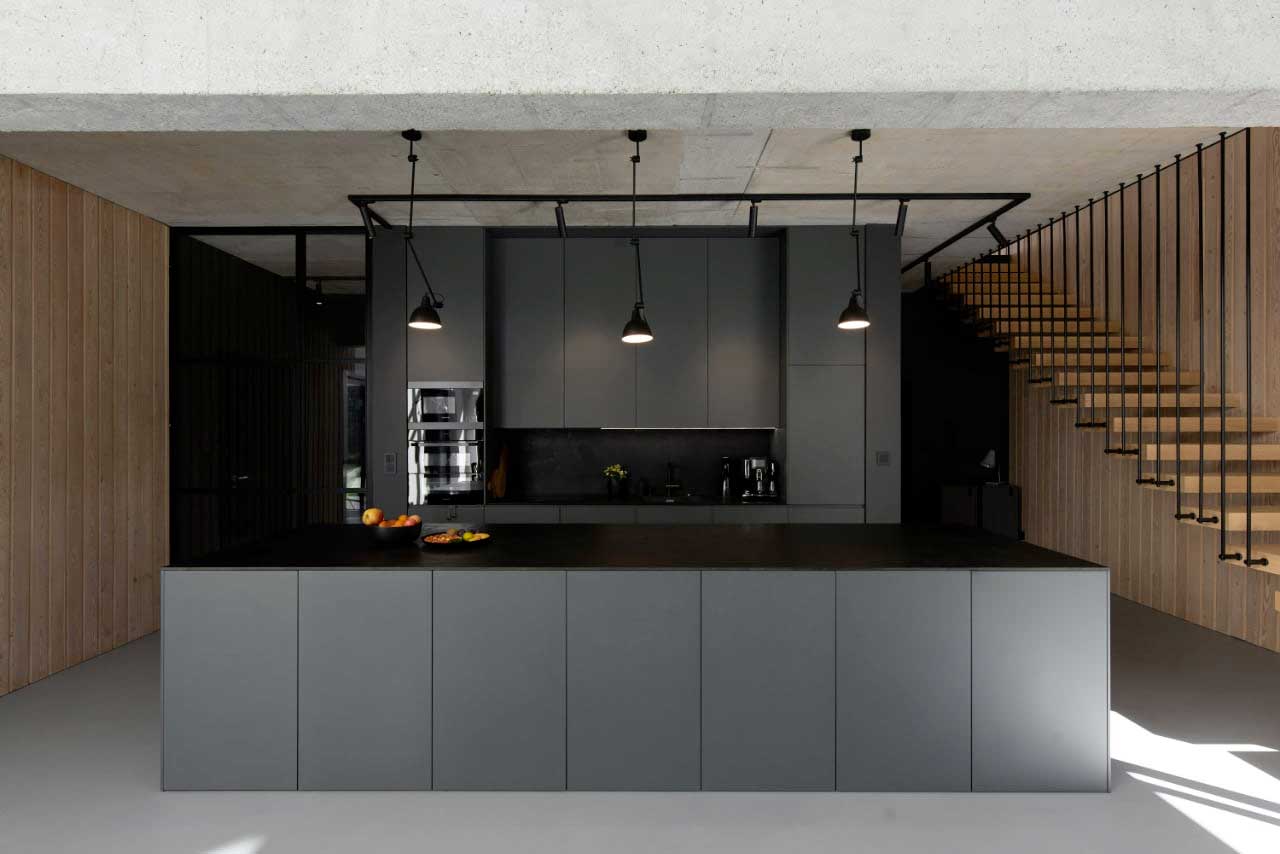 7/10 Photos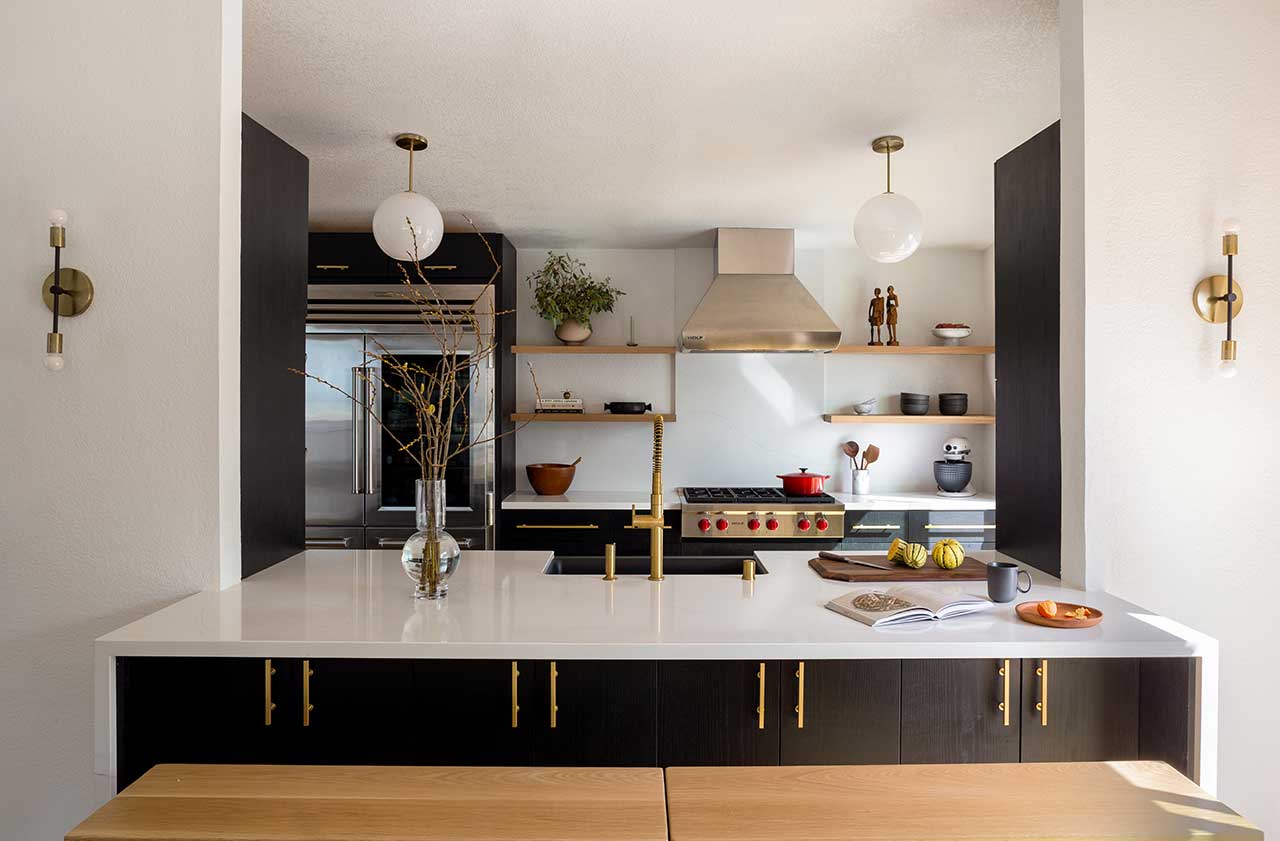 8/10 Photos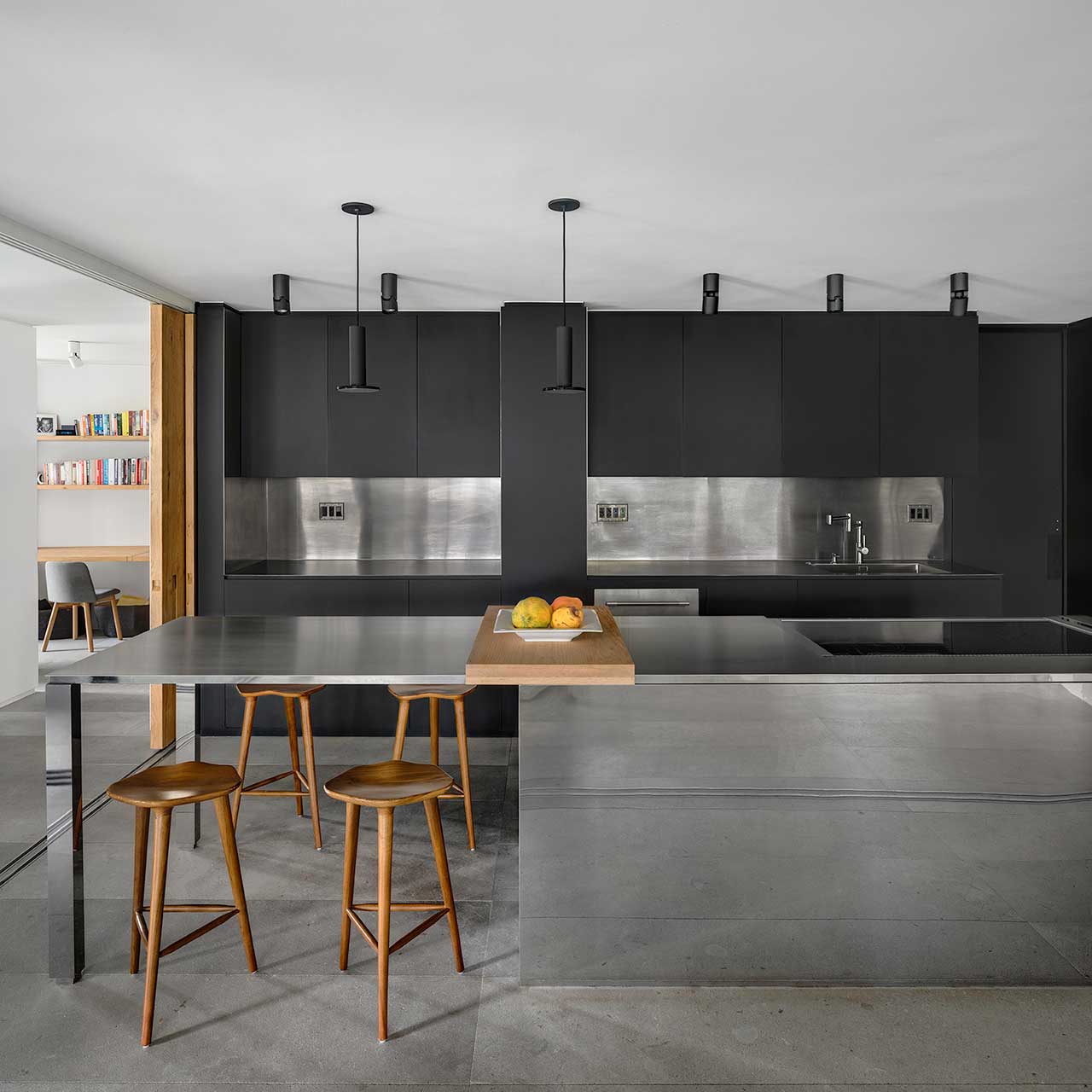 9/10 Photos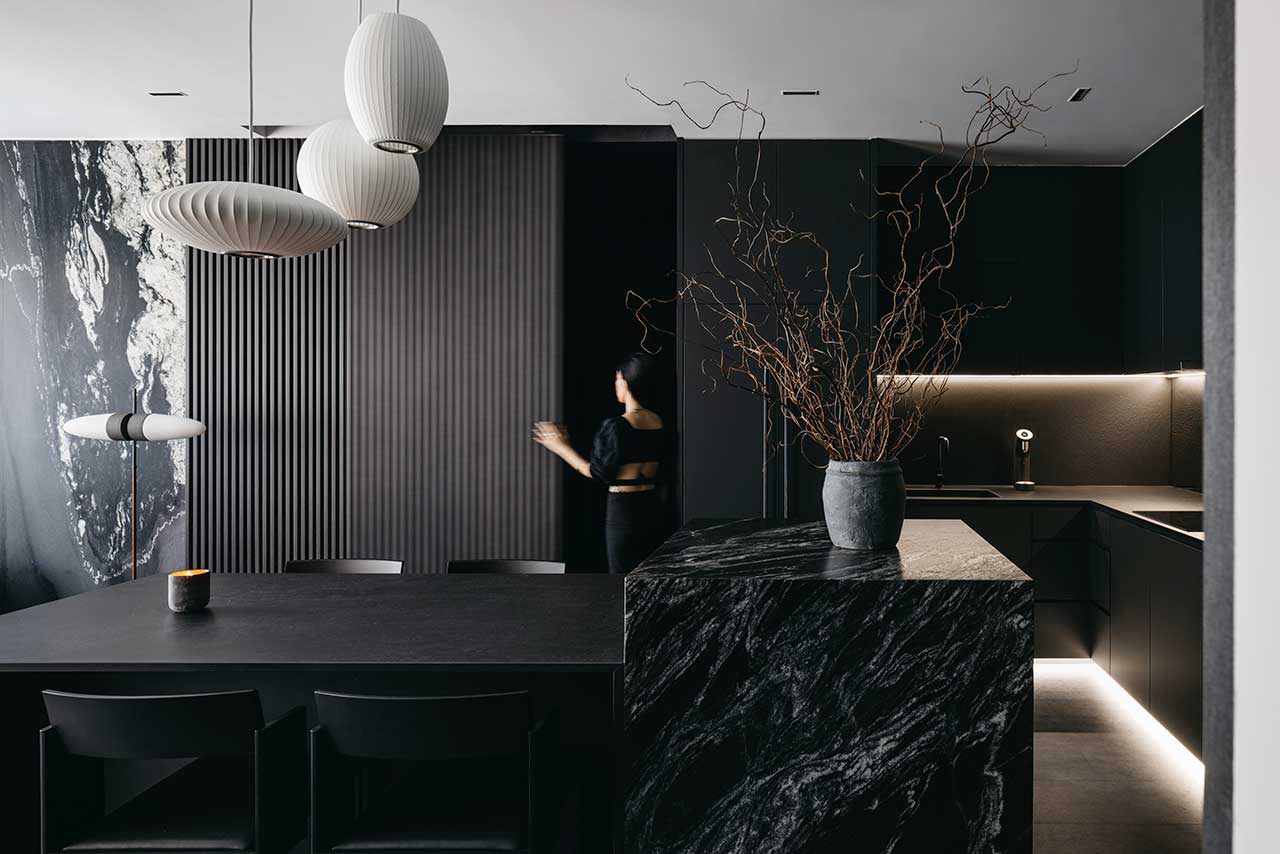 10/10 Photos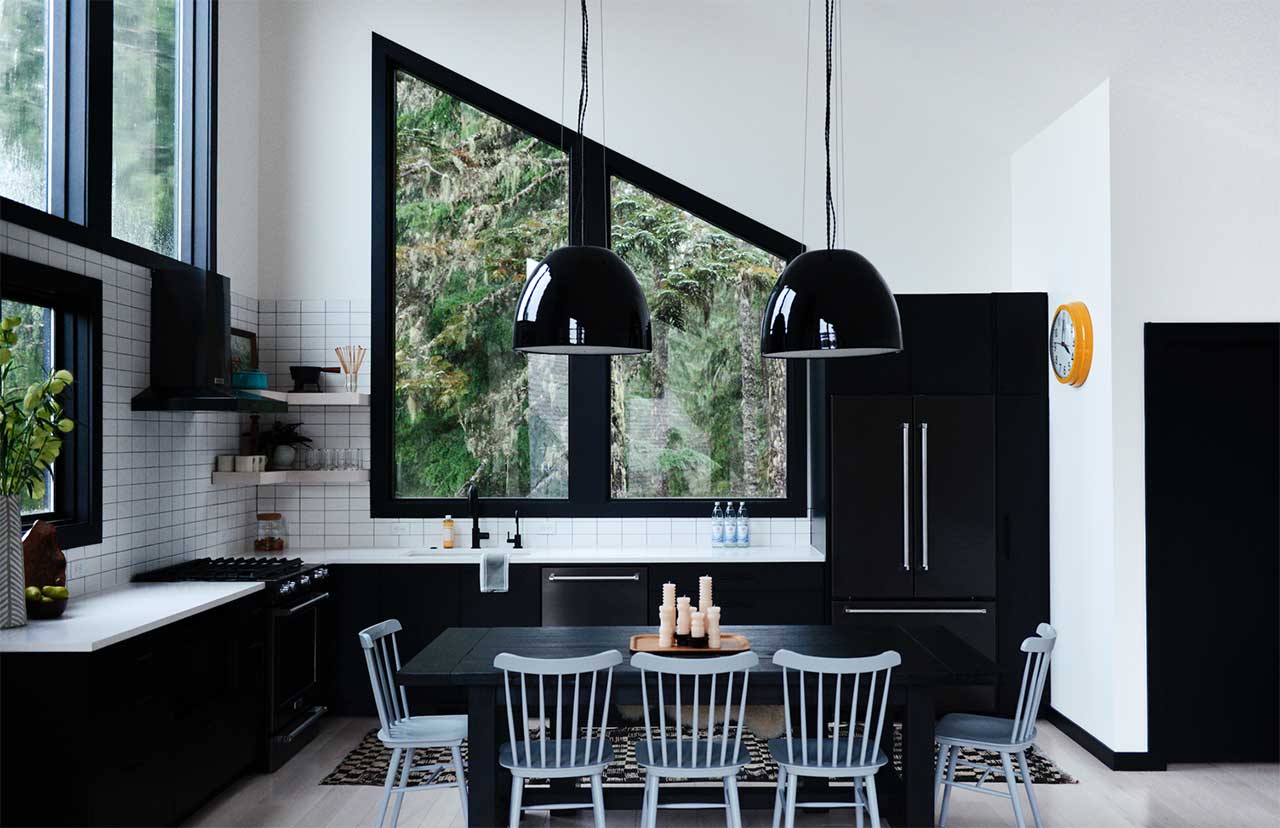 Interior designer Casey Keasler of Casework designed this dramatic black and white kitchen in a ski chalet-inspired weekend retreat at the foot of Mount Hood. The black angular window pops against the white subway tiles and wall. The matte black appliances and clean white countertops give the space a minimalist feel. Residing under glossy black pendants is a matte black wood table accompanied by a set of light blue Windsor dining chairs, which offers the only color in the space.
Longing for an escape from the daily grind, Studio Metanoia designed a boutique hotel-like apartment for their client who loves to travel to Japan. A monochromatic palette fills the space, especially the kitchen, where dark wood paneling pairs with black marbled stone and black countertops, and finishes off with a trio of Nelson Bubble lights for contrast.
Located in Mexico City on Moliere Street, this apartment remodel by Pérez Palacios Arquitectos Asociados (PPAA) involves a striking new kitchen with minimalist black cabinets and a darkened stainless island and backsplash. A wood cutting board on the island and four wooden stools warm up the industrial look.
San Francisco-based Alter Interiors handled the redesign of this modern kitchen which perfectly shows how to add black without going all black or too minimalist. The simple cabinets have a matte black finish with brass handles adorning the fronts like jewelry. A white backsplash and countertops, along with high-end appliances and wood details, finish off the inspiring space.
In Poznań, Poland, the Hilltop House, by mode:lina, features a modern black kitchen underneath a loft space, just off a living room with a double-height ceiling. With unadorned matte black cabinets and sleek black countertops, wood paneled walls and an open wood staircase flank the minimalist kitchen to lighten the space up.
Faulkner Architects and NICOLEHOLLIS designed this dramatic kitchen in CAMPout, a 3,800-square-foot house in Lake Tahoe, California, at the base of an extinct volcano. With wildfires in mind, the design includes 8″ concrete walls, basalt floors, and blackened steel kitchen cabinetry. The textured finish on the cabinets complements the surface of the walls, all under the slanted ceiling clad in native cedar.
Tucked away behind black-framed, folding glass doors, this modern black kitchen can be opened up to the rest of the apartment or closed off. Designed by Makridis Associates, the Thessaloniki, Greece apartment balances concrete floors with a walnut ceiling letting the black kitchen really stand out.
Designed by Hoch Studio, this Paris apartment got a new minimalist kitchen after a renovation. The simple matte black cabinets are partnered with white countertops and a mirrored backsplash making the space feel larger and brighter than it is. To liven up the space even more, angles are introduced in the elongated counter that turns into a dining table and a series of corner shelves.
Located in Kaohsiung city, Taiwan, this loft is designed by HAO Design for a family with young children that love an industrial aesthetic. The modern kitchen is open to the main living space. To keep kitchen clutter to a minimum, the appliances, gear, and utensils remain hidden behind textured black cabinets. A massive, grey marble topped island unites the L-shaped kitchen offering a large workspace and place to eat as a family.
The VOV apartment in Kyiv, Ukraine is designed by ater.architects who took a different route when designing this black kitchen. Instead of opting for the always classic black and white or the minimalist all-black design, they added pink to the mix. In addition to the black island and the black built-in fridge and surrounding storage, they incorporated some simple wood-fronted cabinets for warmth and texture. To set the design off even further, they use pink for the backsplash and extended island counter which acts as the dining table.