Last month, we shared 10 of our favorite modern puzzles and this month we're staying analogue and exploring the world of playing cards. With everything landing in the digital realm these days, we think it's pretty cool to take a few steps away from technology from time to time to experience other forms of entertainment. Playing cards have been around for what seems like forever with more game options than you can possibly imagine. So, whether your game of choice is poker, gin rummy, solitaire, war, bridge, or go fish, pick up a fun deck or two to take the game to another level.
1. Pixel Playing Cards from Kikkerland
A pixelated design on top of transparent cards that create various optical effects as the cards move around.
2. Triple Vision by One Widow
These cards come with 3D glasses that will enhance your card playing experience with 3D comic book style graphics.
3. Rainbow Playing Cards by Fredericks & Mae
Visually taste the rainbow with a deck that features a full spectrum of bright, vivid colors.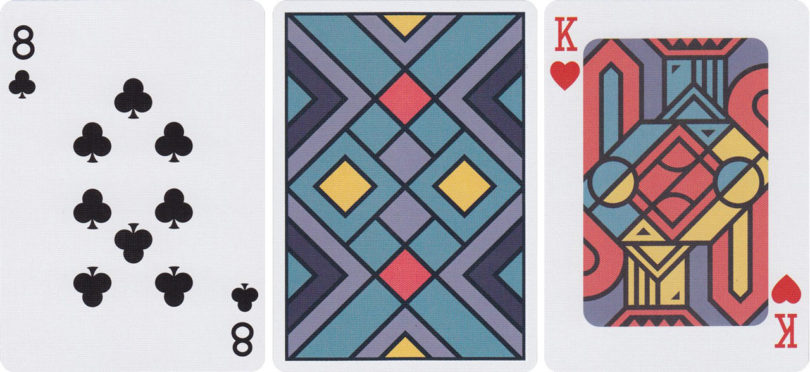 4. EDGE Playing Cards by Creative Mints
A deck with subdued colors and graphic, geometric patterns that are soothing to look at as you play.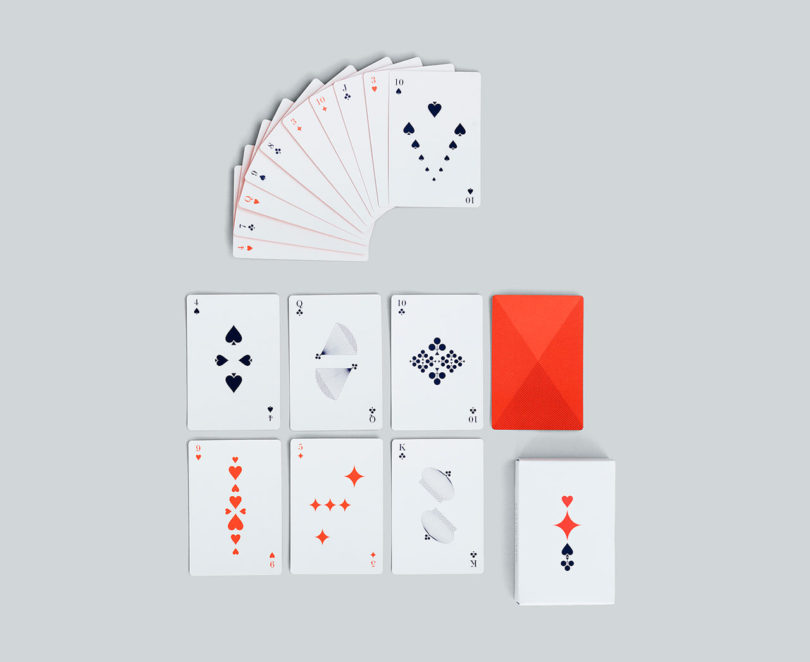 5. Playing Cards by Clara von Zweigbergk for HAY
Reimagining the traditional card icons, graphic designer von Zweigbergk brings a modern and minimalist spin to this analogue game.
6. Monochromatic Black Playing Cards by Gustavo Borboa
With a Day of the Dead theme, these sleek and sophisticated cards don a black on black design that subtly shines depending on the angle.
7. Minim Cards by Joe Doucet for Areaware
Available in black or white, these Joe Doucet designed cards may be scaled back but the reductive, geometric symbols stand out to result in the perfect minimalist deck.
8. GLITCH 2.0 Art Playing Cards by Soleil Zumbrunn
The result of a successful Kickstarter campaign back in 2015, these decks comes with colorful cards full of visually impactful "glitches".
9. CMYK Playing Cards by Hundred Million
Another Kickstarter-funded project, these cards appeared on Design Milk four years ago because we love all things CMYK-based. Each suit in the deck is now one of the four colors: Cyan, Magenta, Yellow and Black.
10. Solitaire Cards by Susan Kare for Areaware
Based on Susan Kare's original artwork for the Windows 3.0 Solitaire computer game, these pixelated cards were released alongside the game's 25th anniversary.

Design From Around The Web