10 Portable Lights That Set the Mood for Entertaining Indoors + Out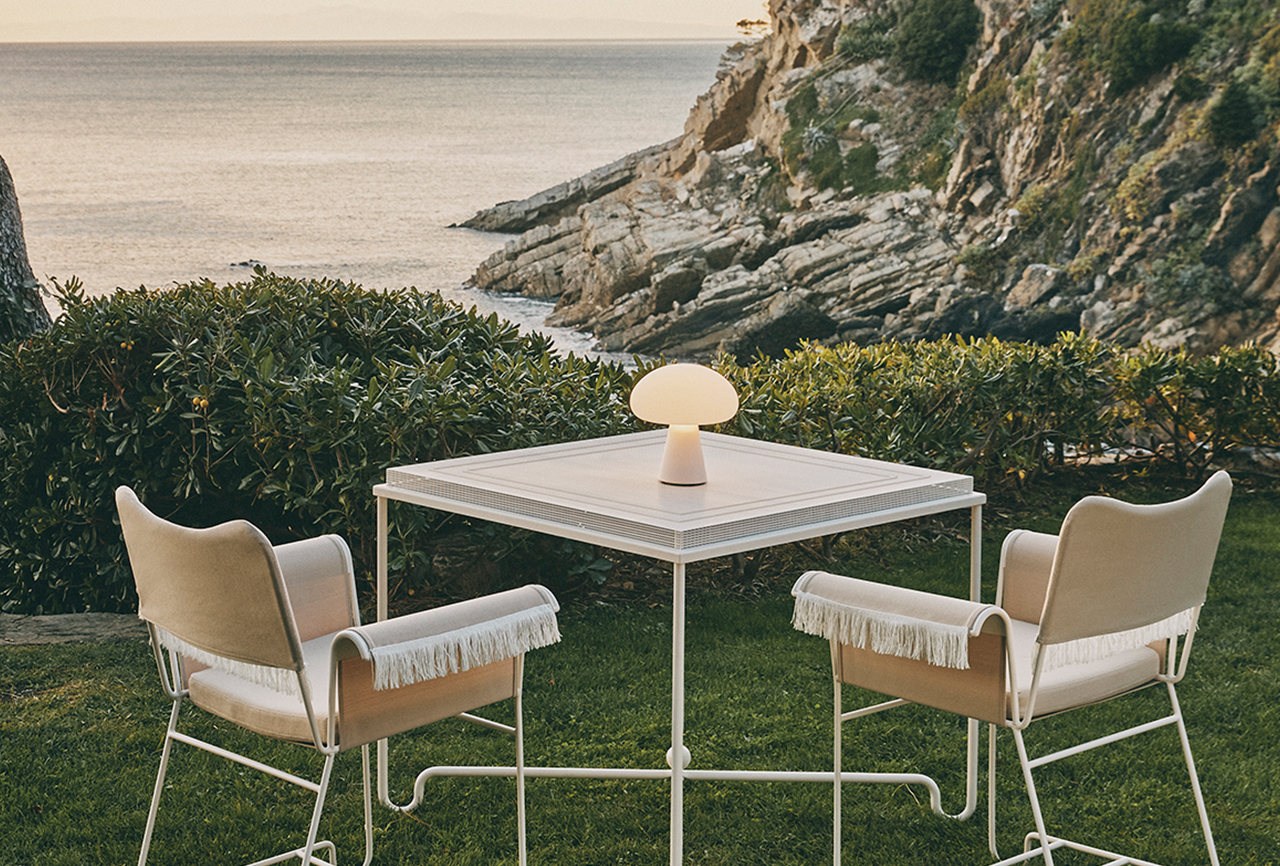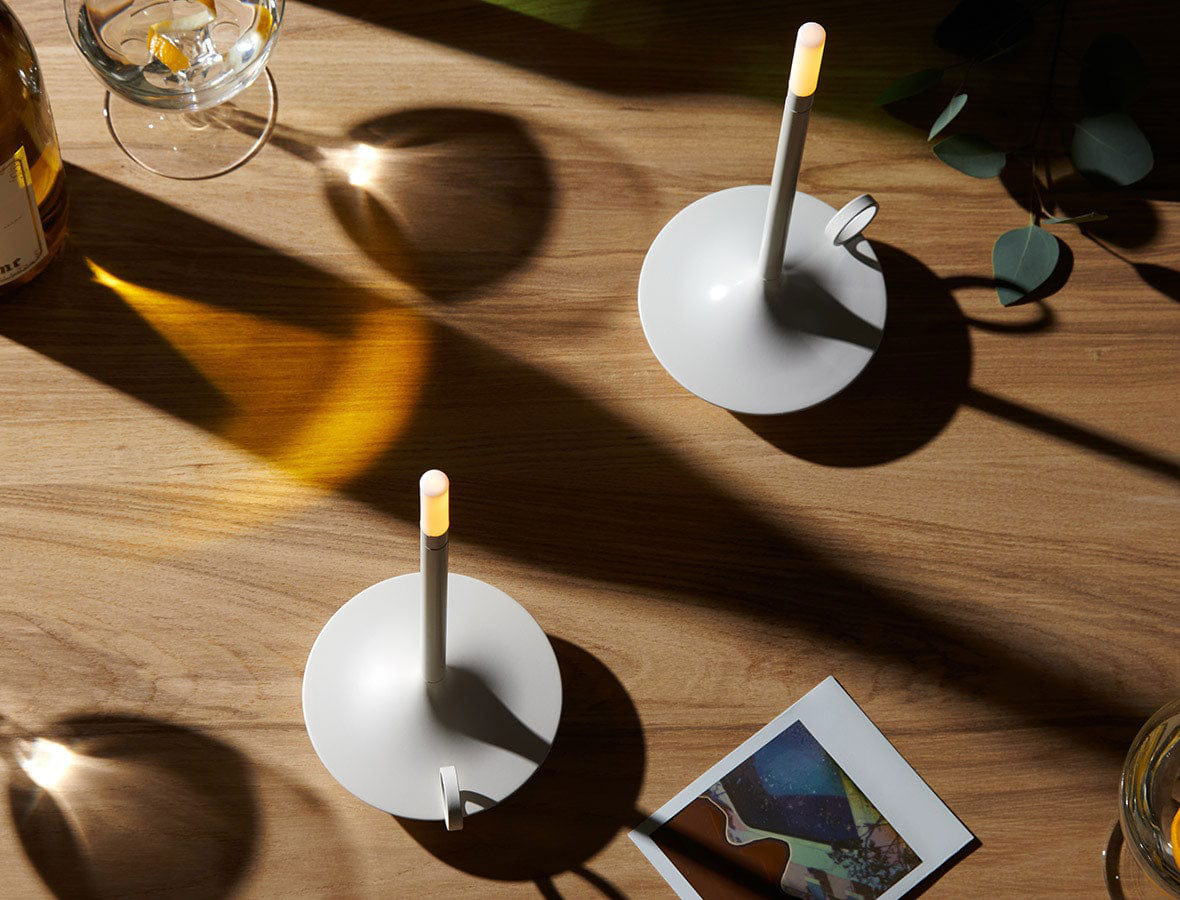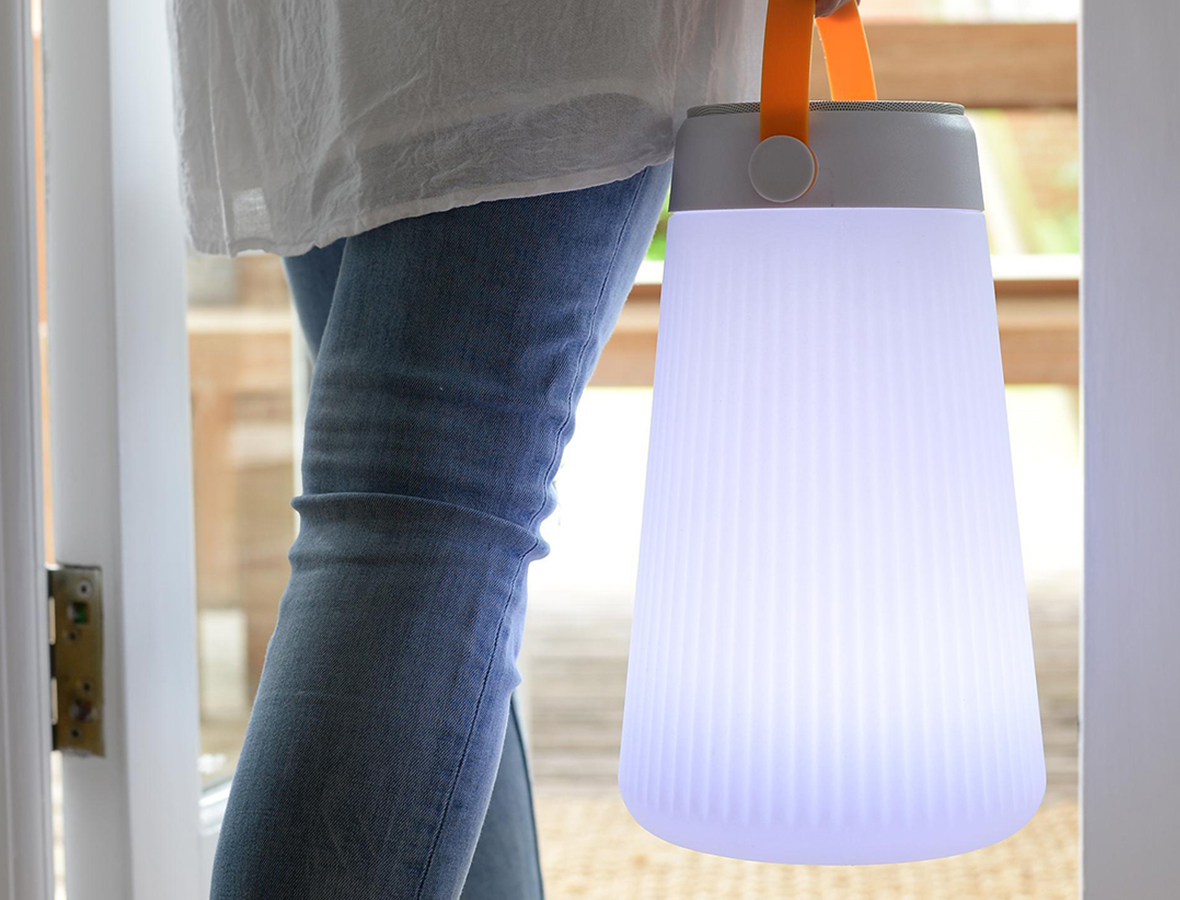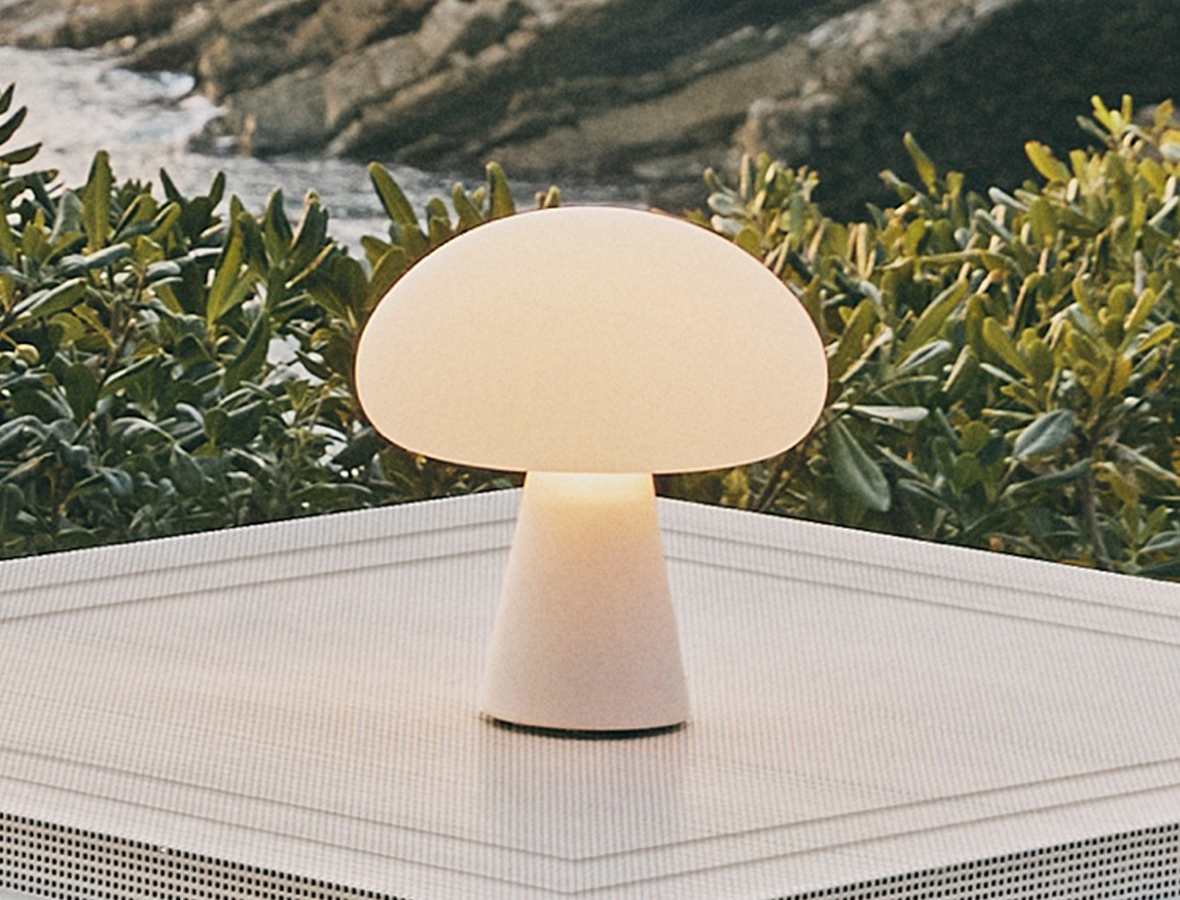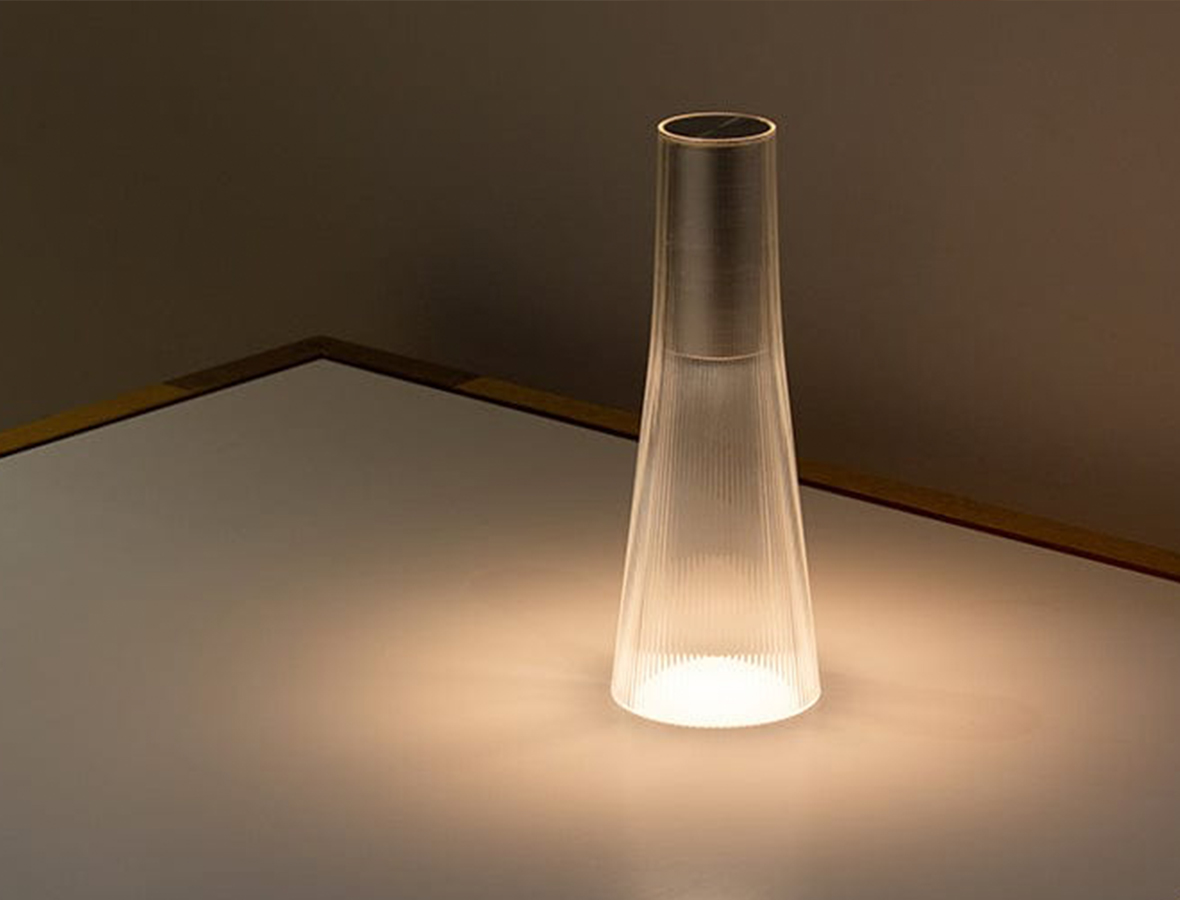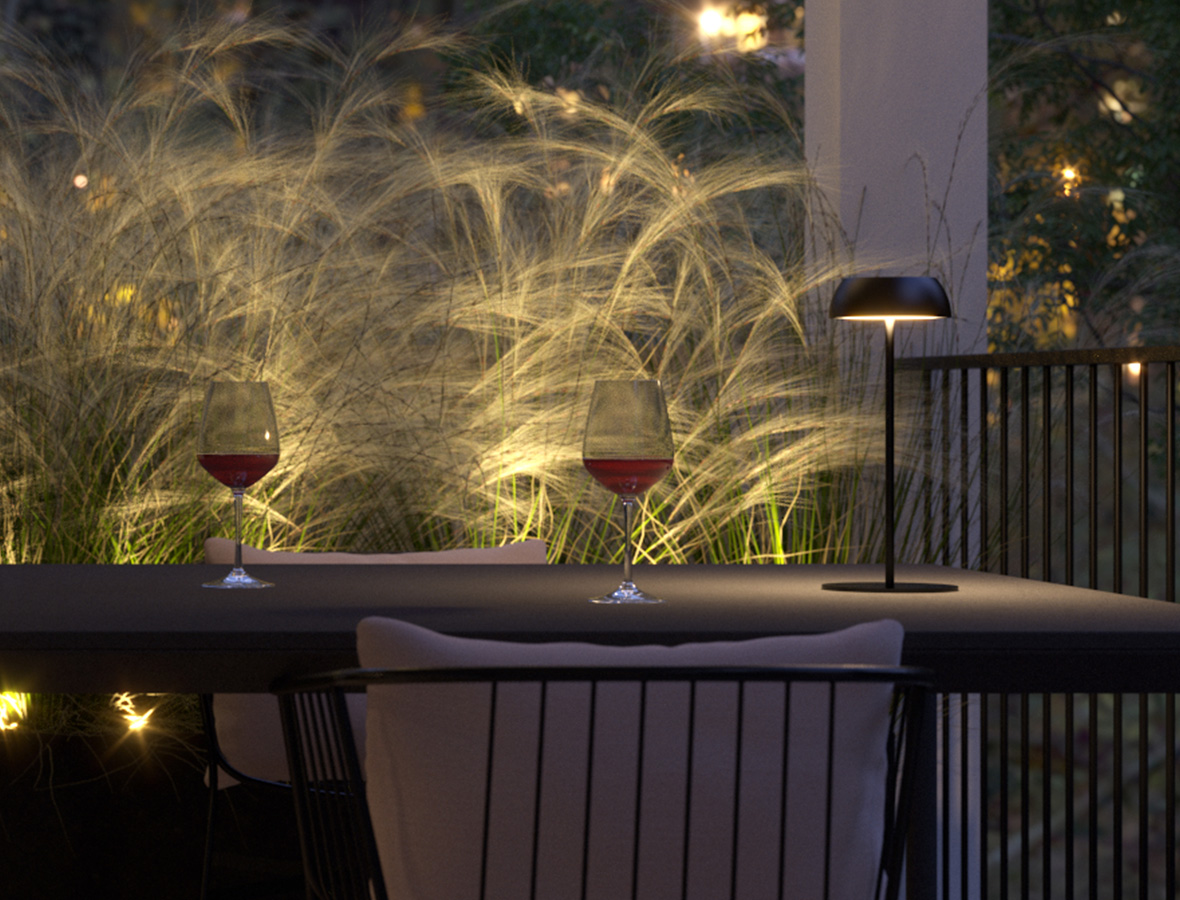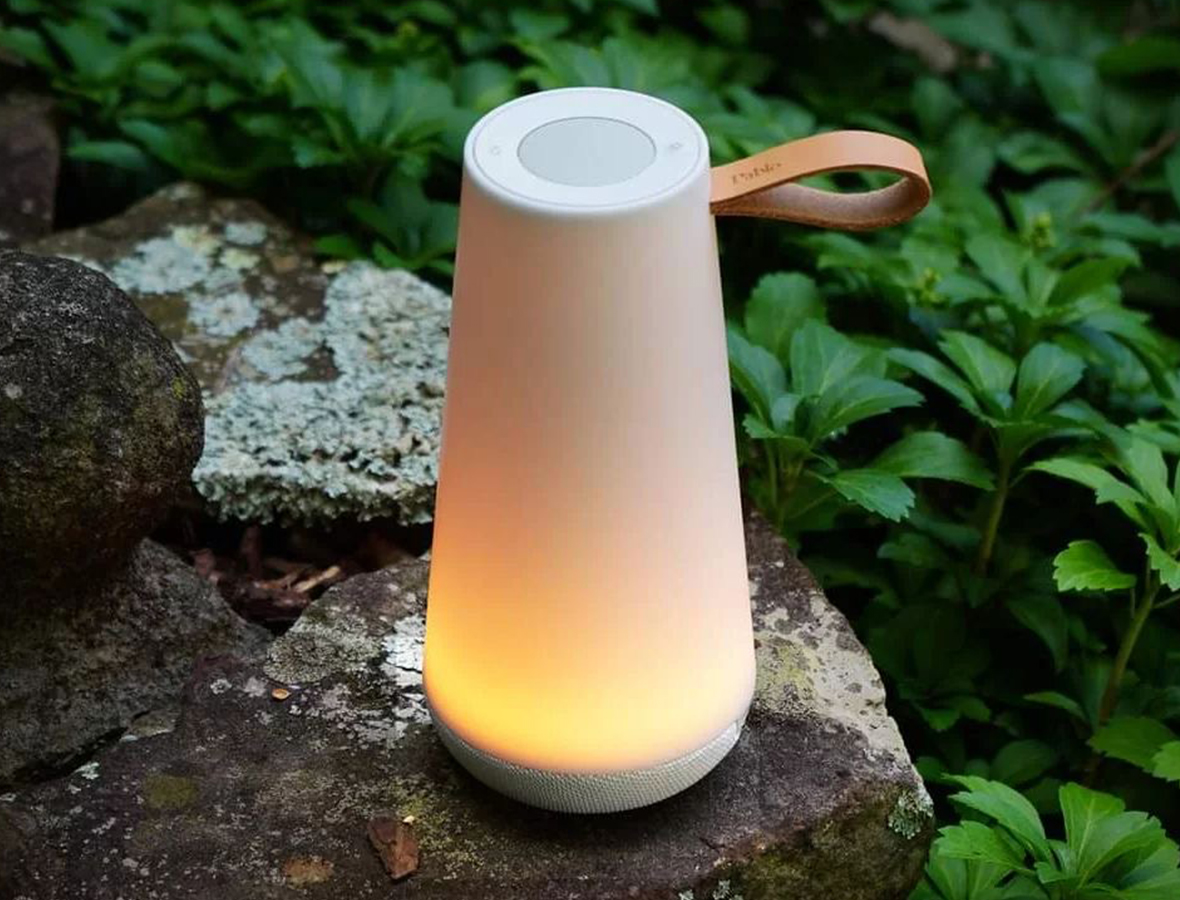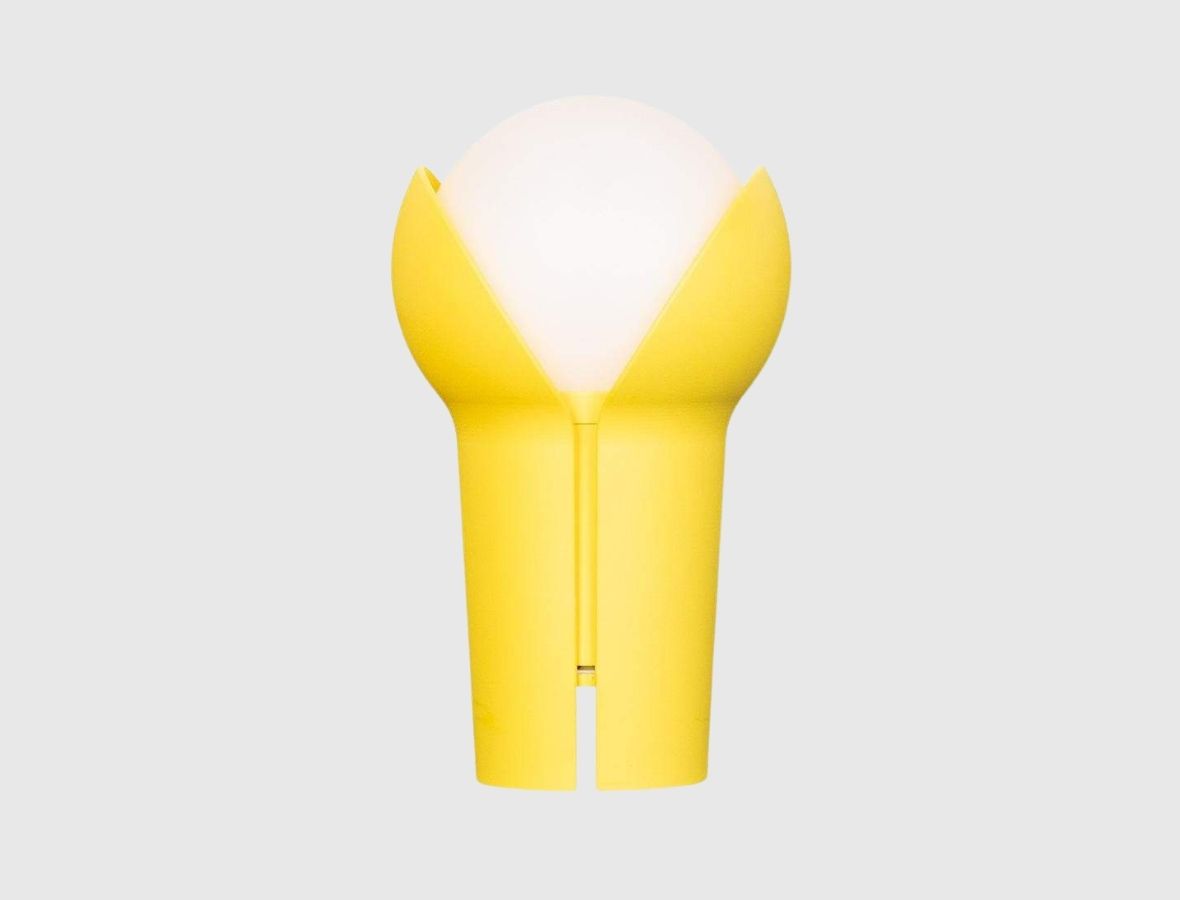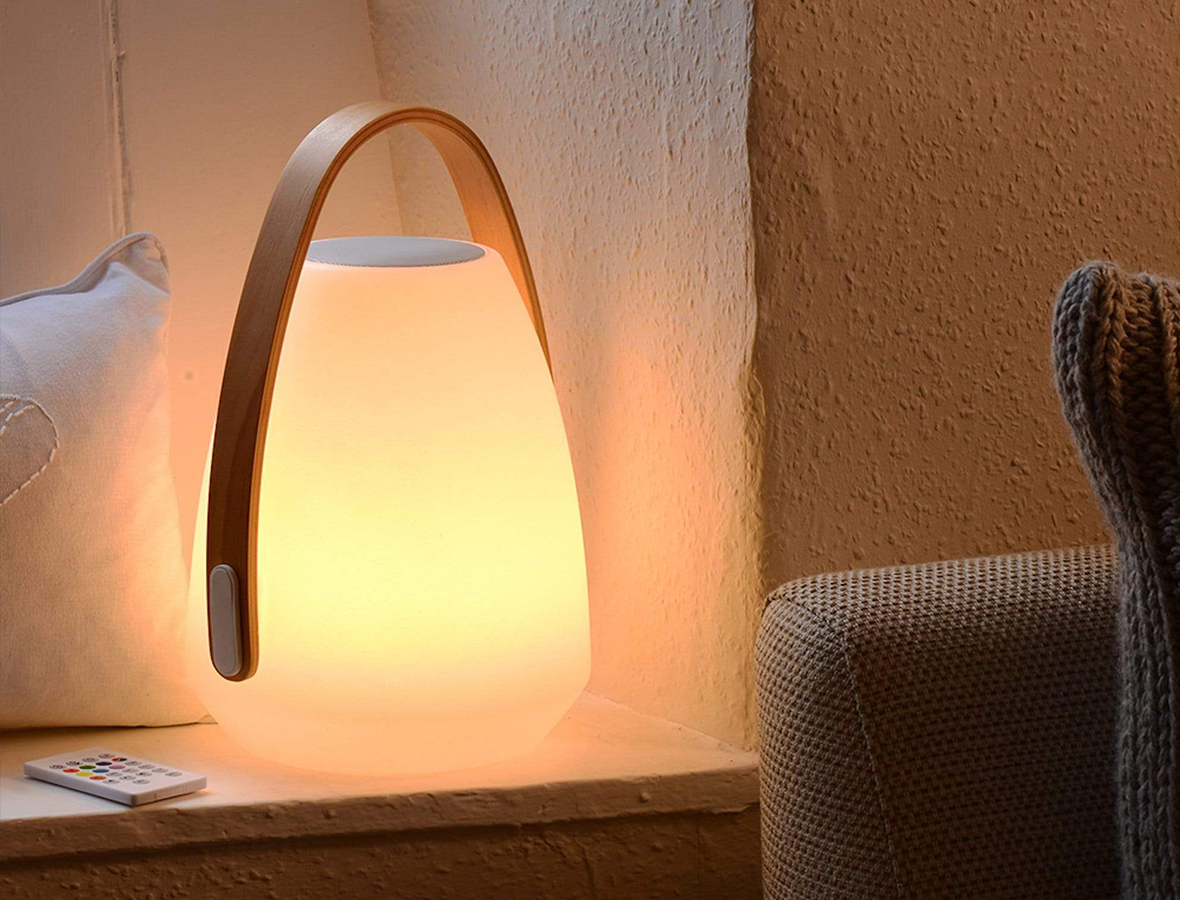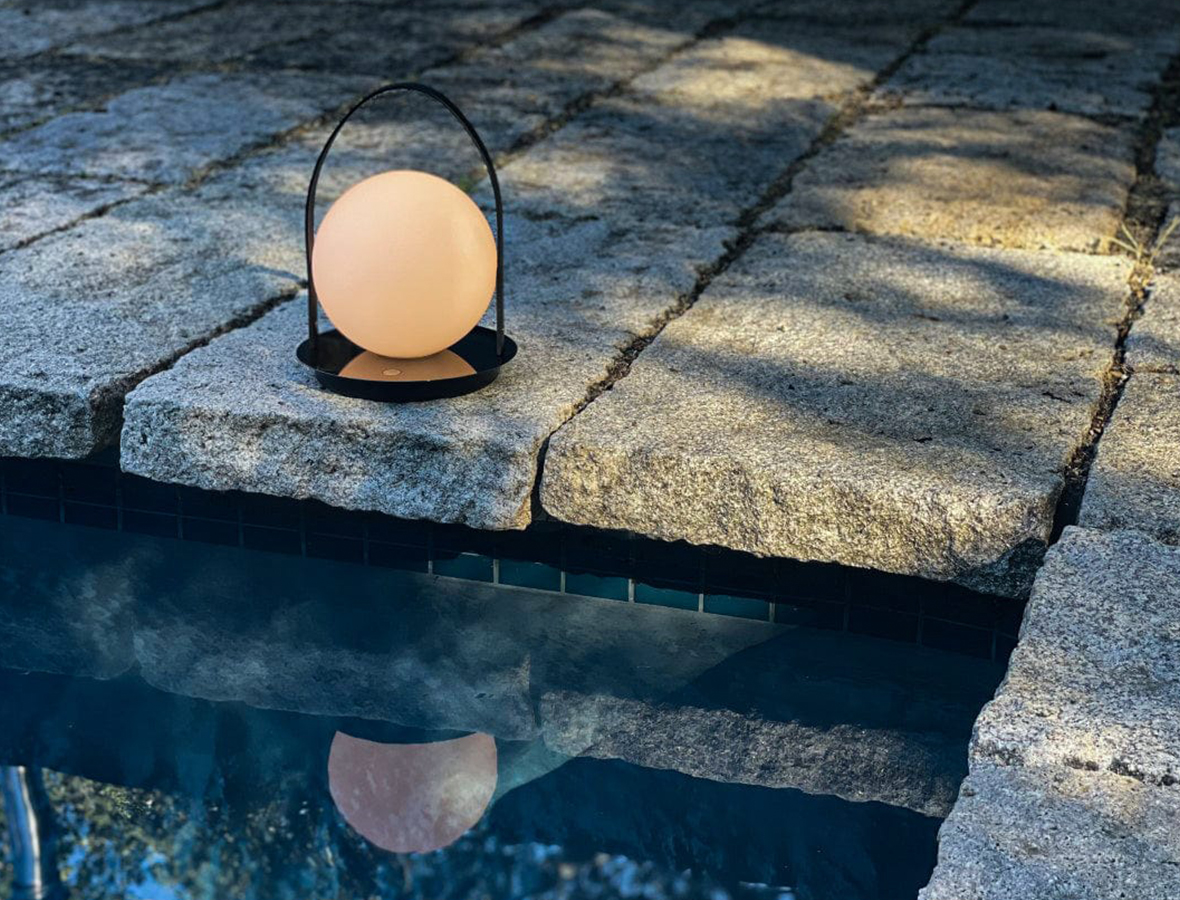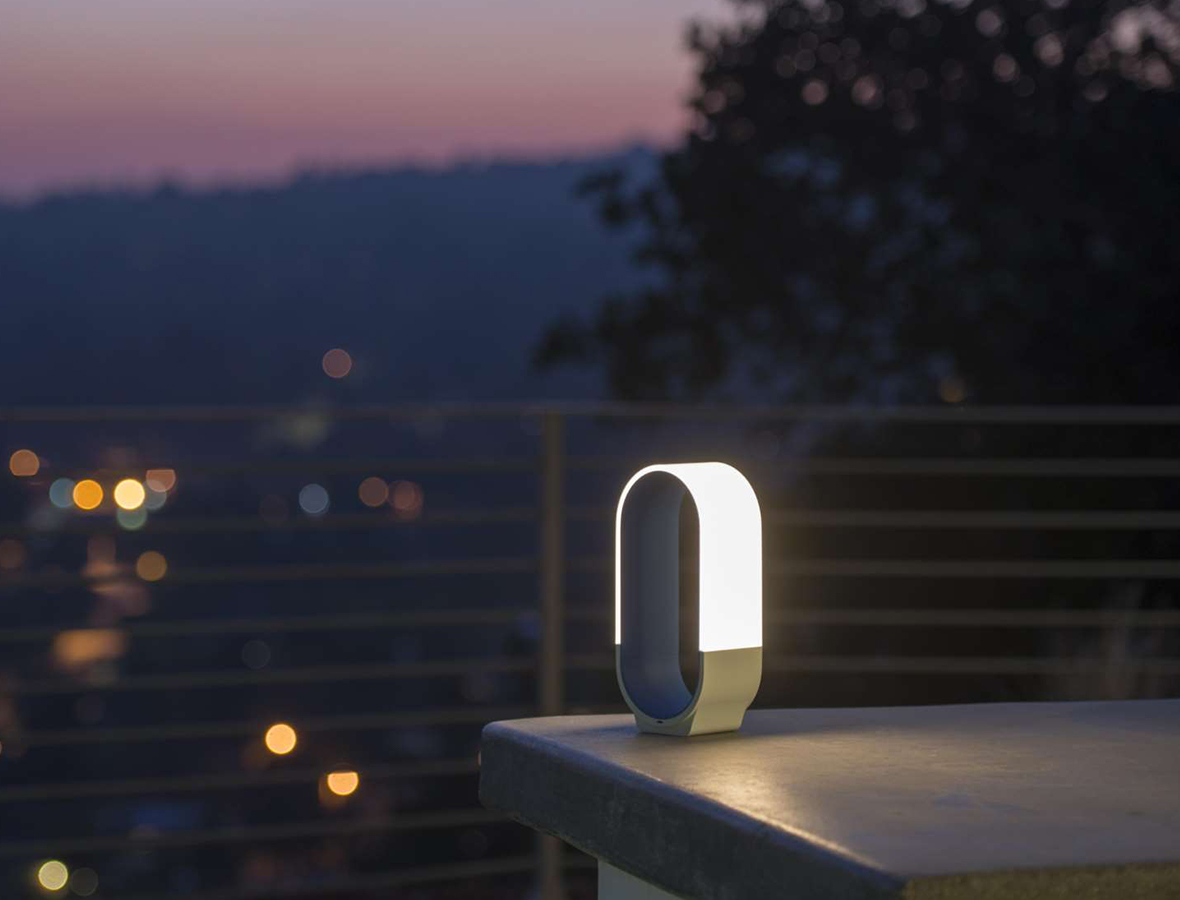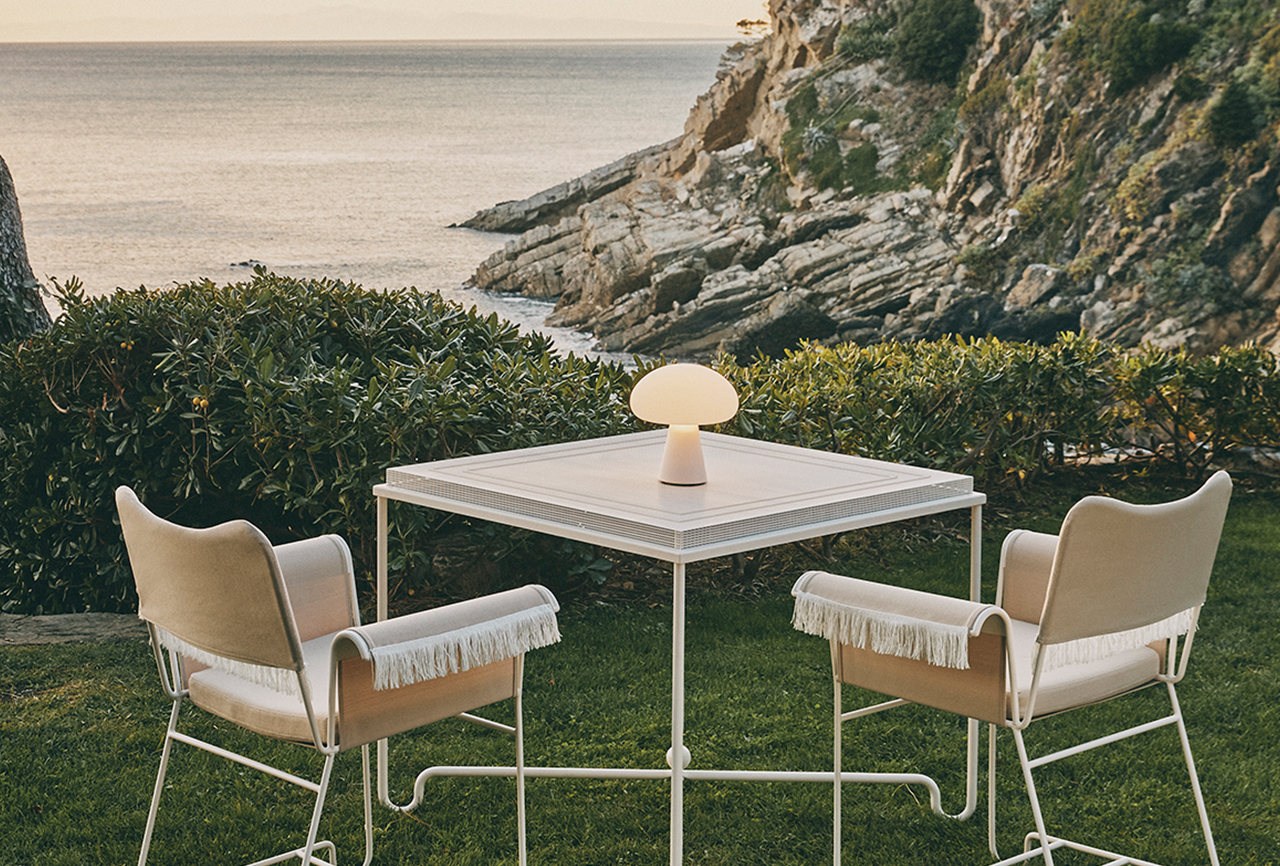 10 Portable Lights That Set the Mood for Entertaining Indoors + Out
1/11 Photos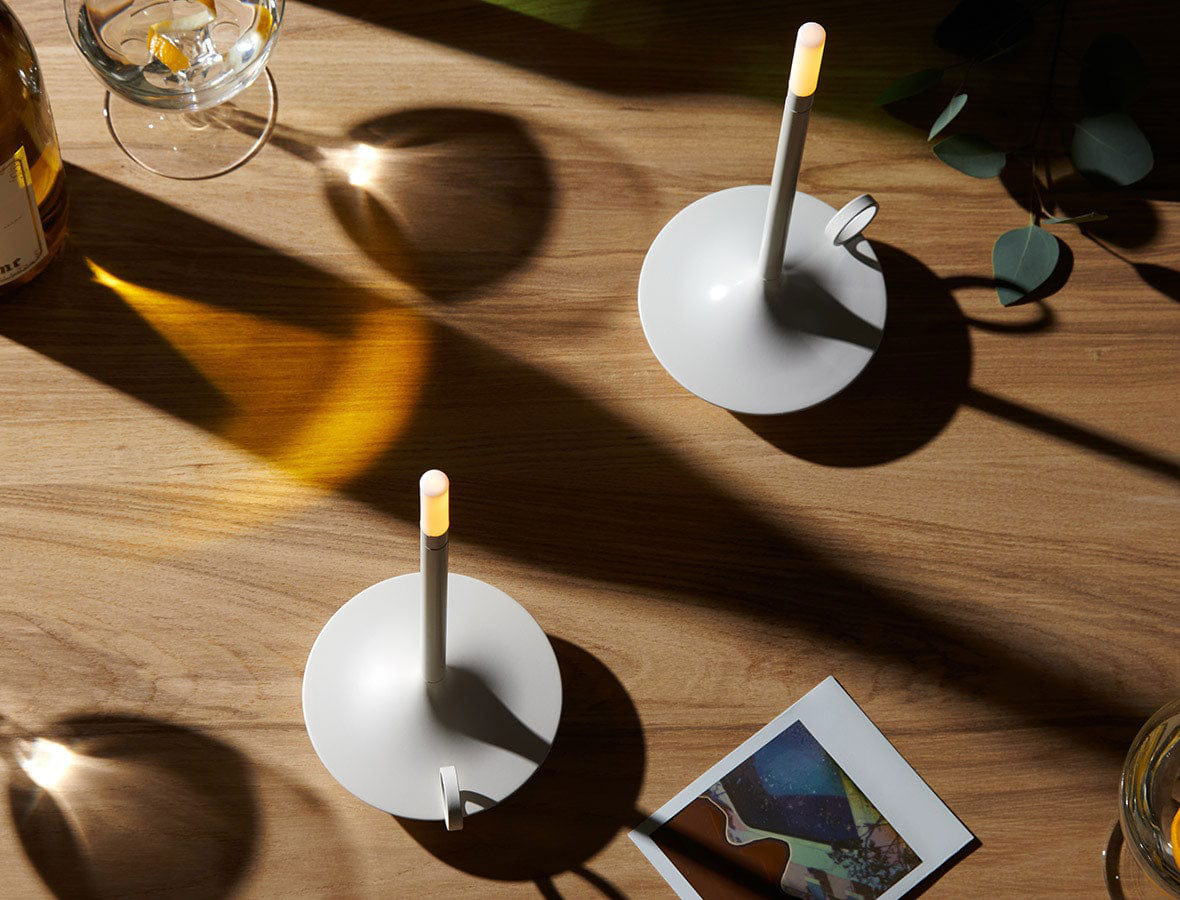 2/11 Photos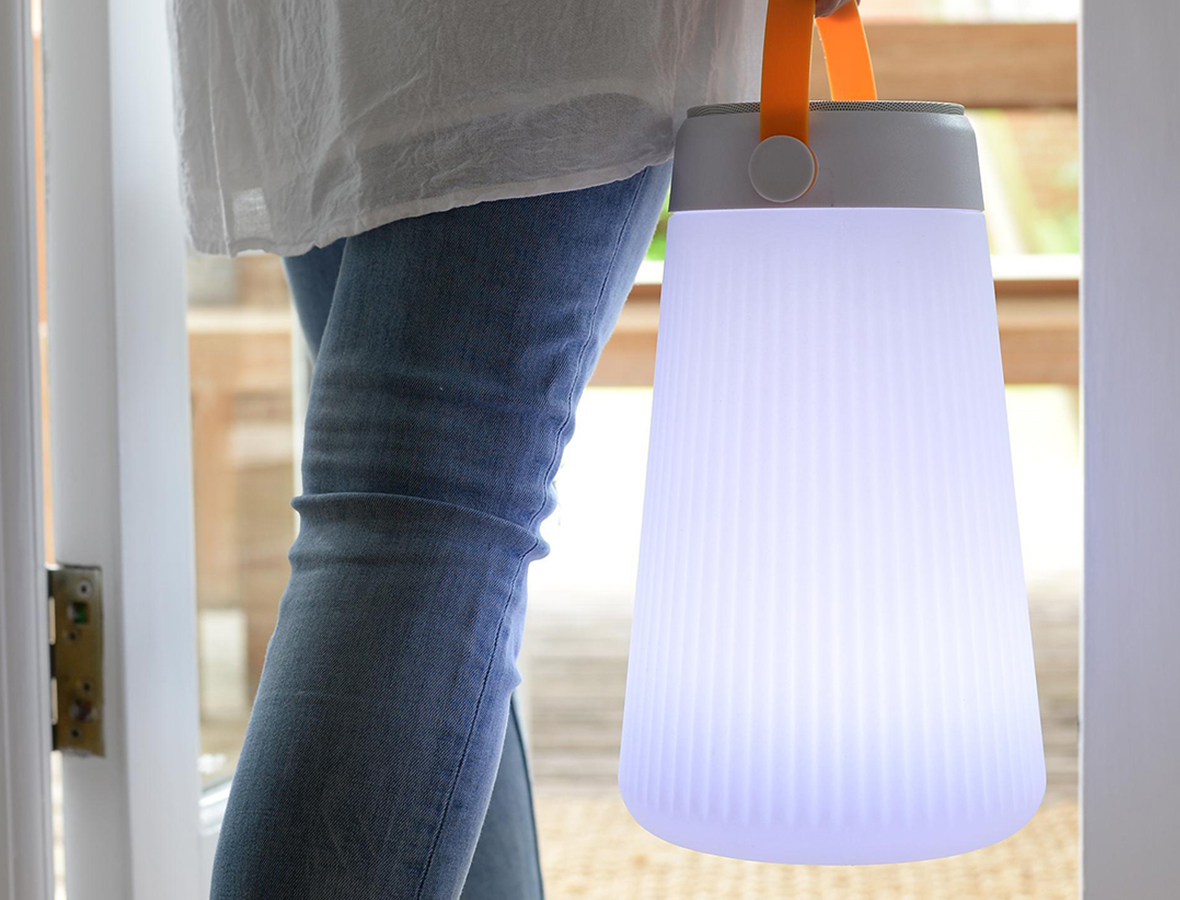 3/11 Photos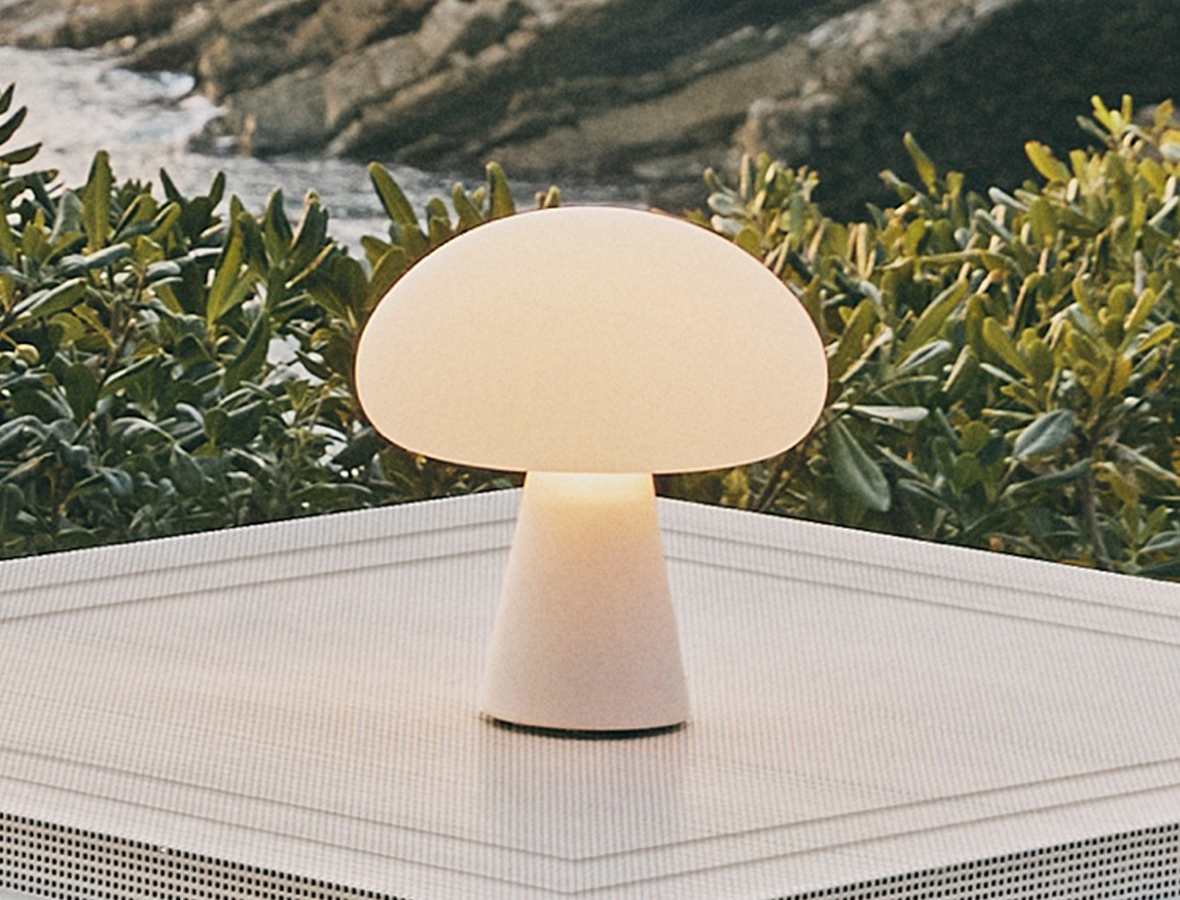 4/11 Photos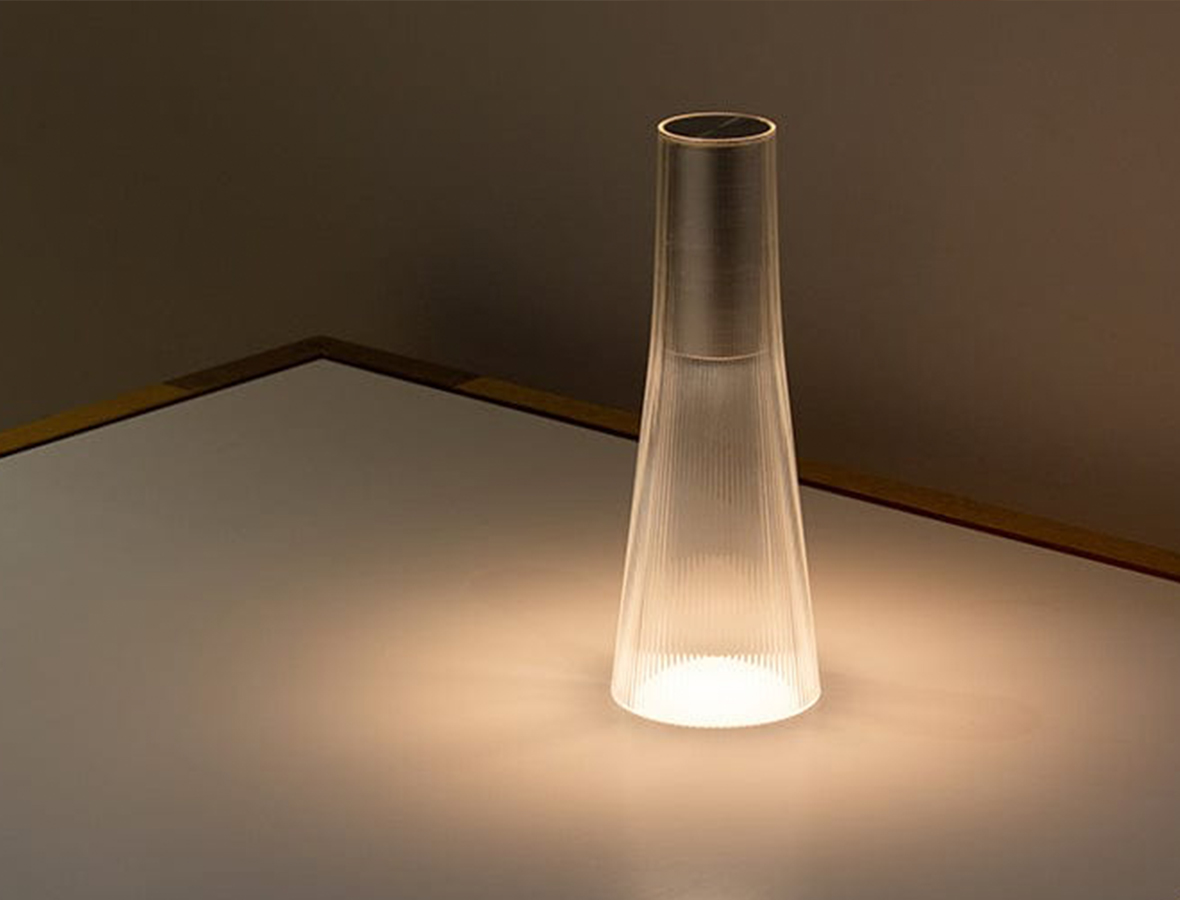 5/11 Photos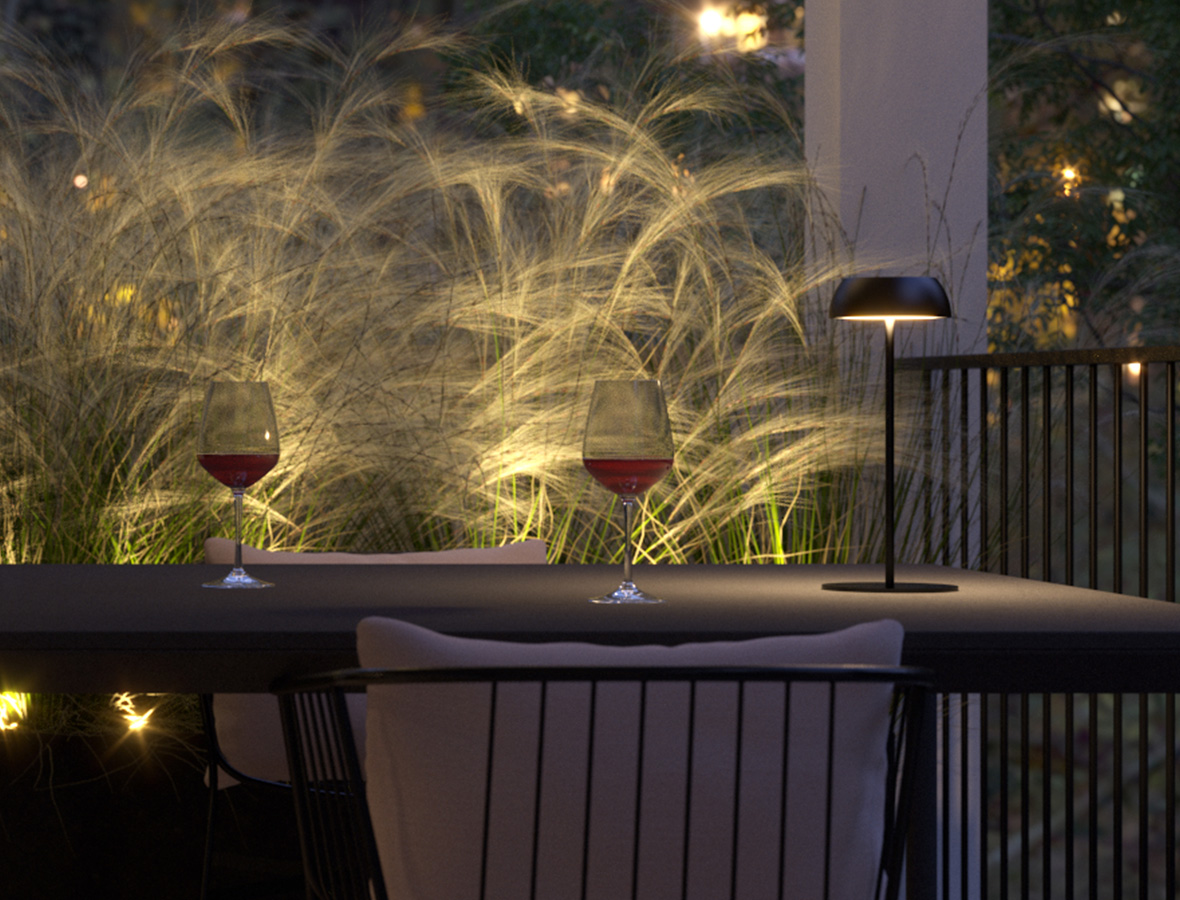 6/11 Photos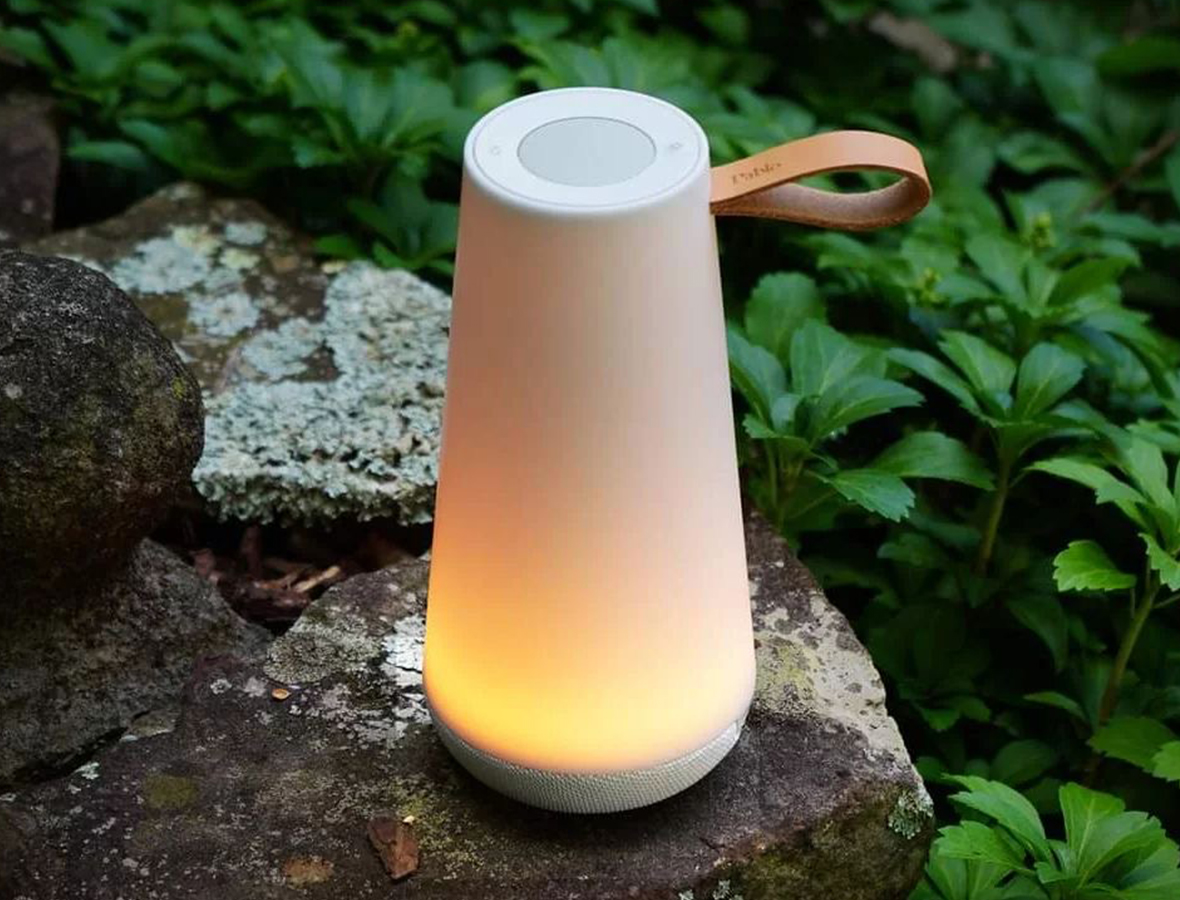 7/11 Photos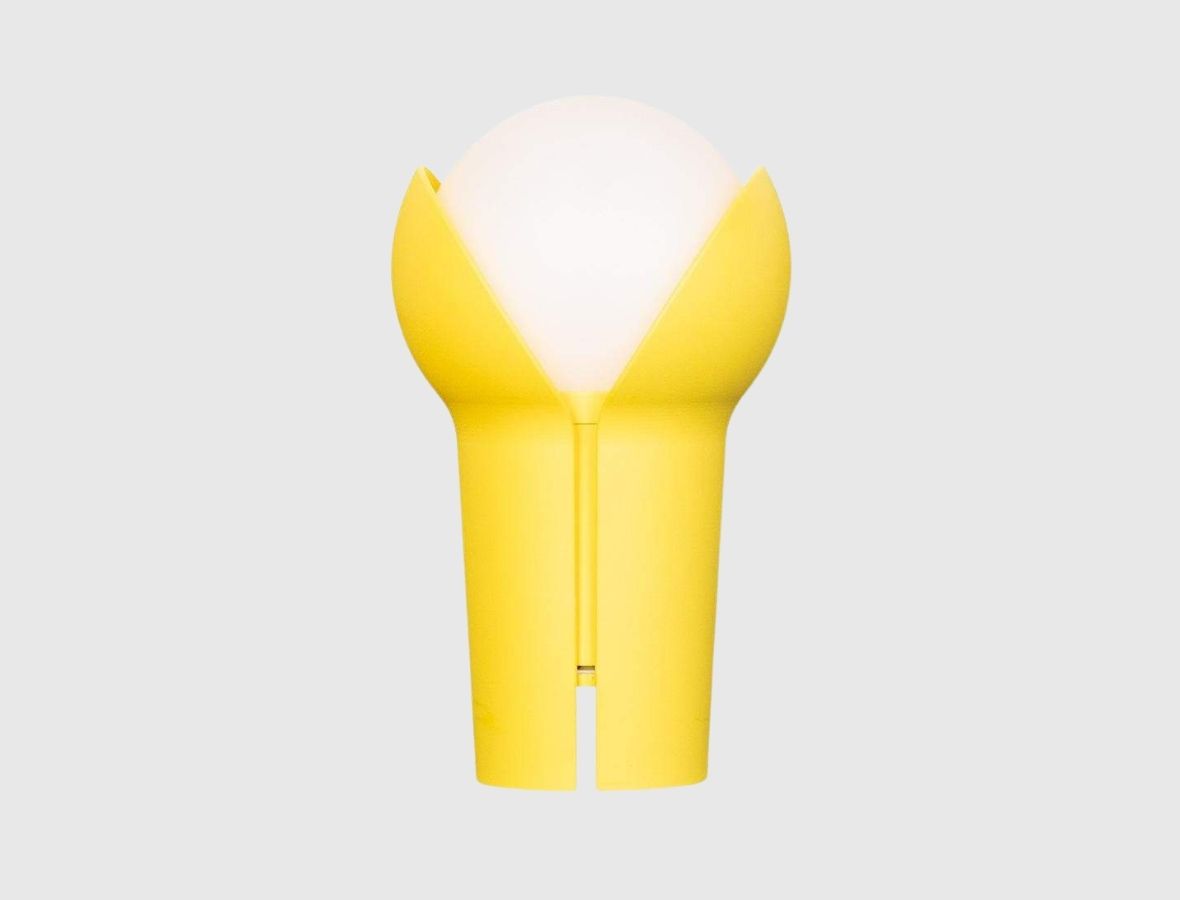 8/11 Photos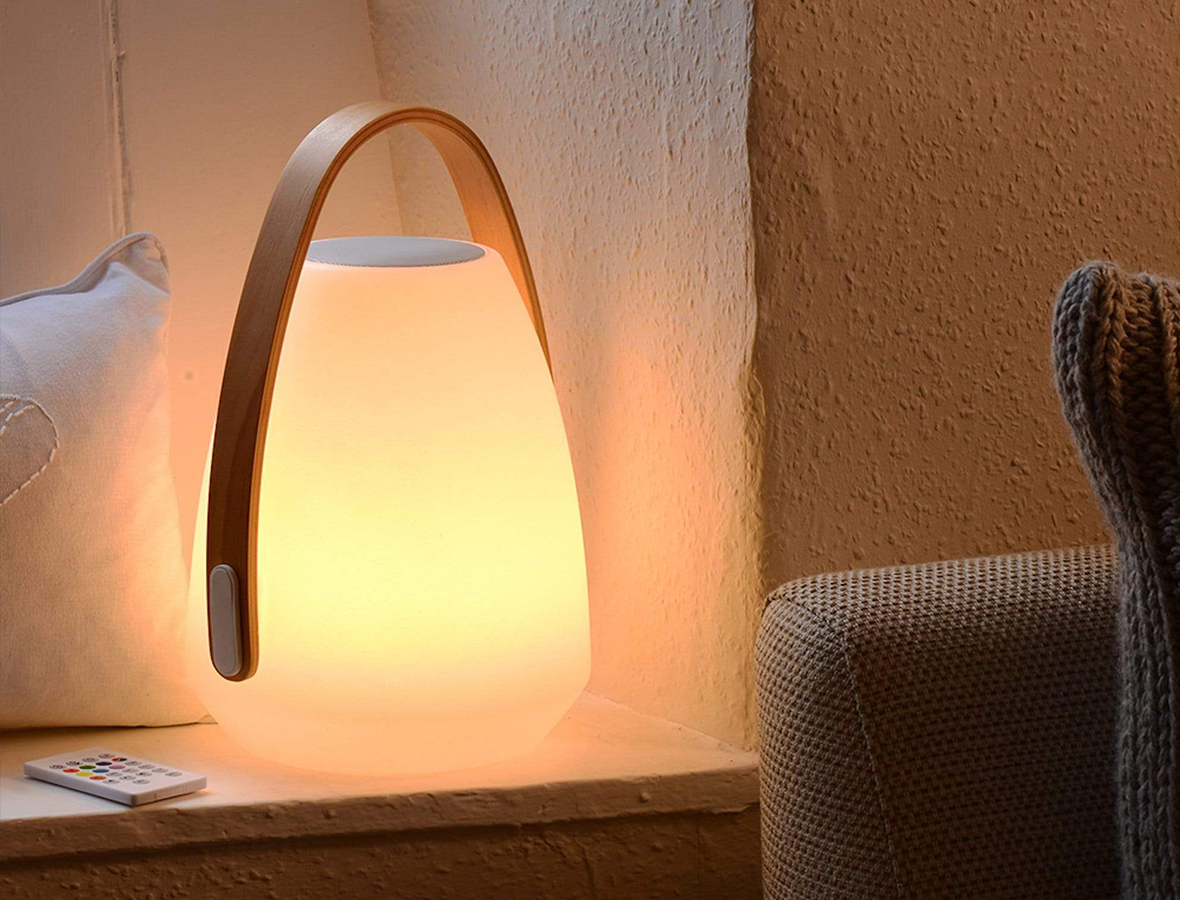 9/11 Photos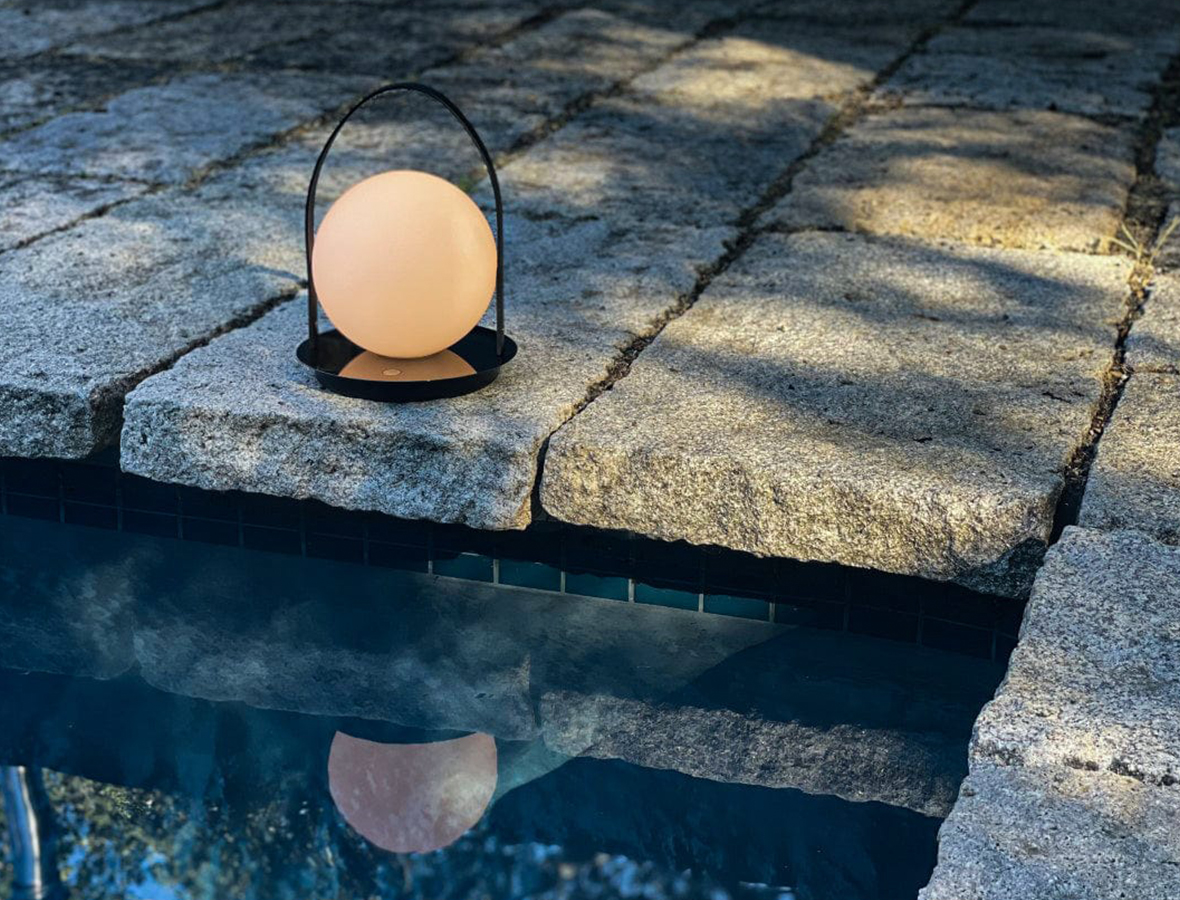 10/11 Photos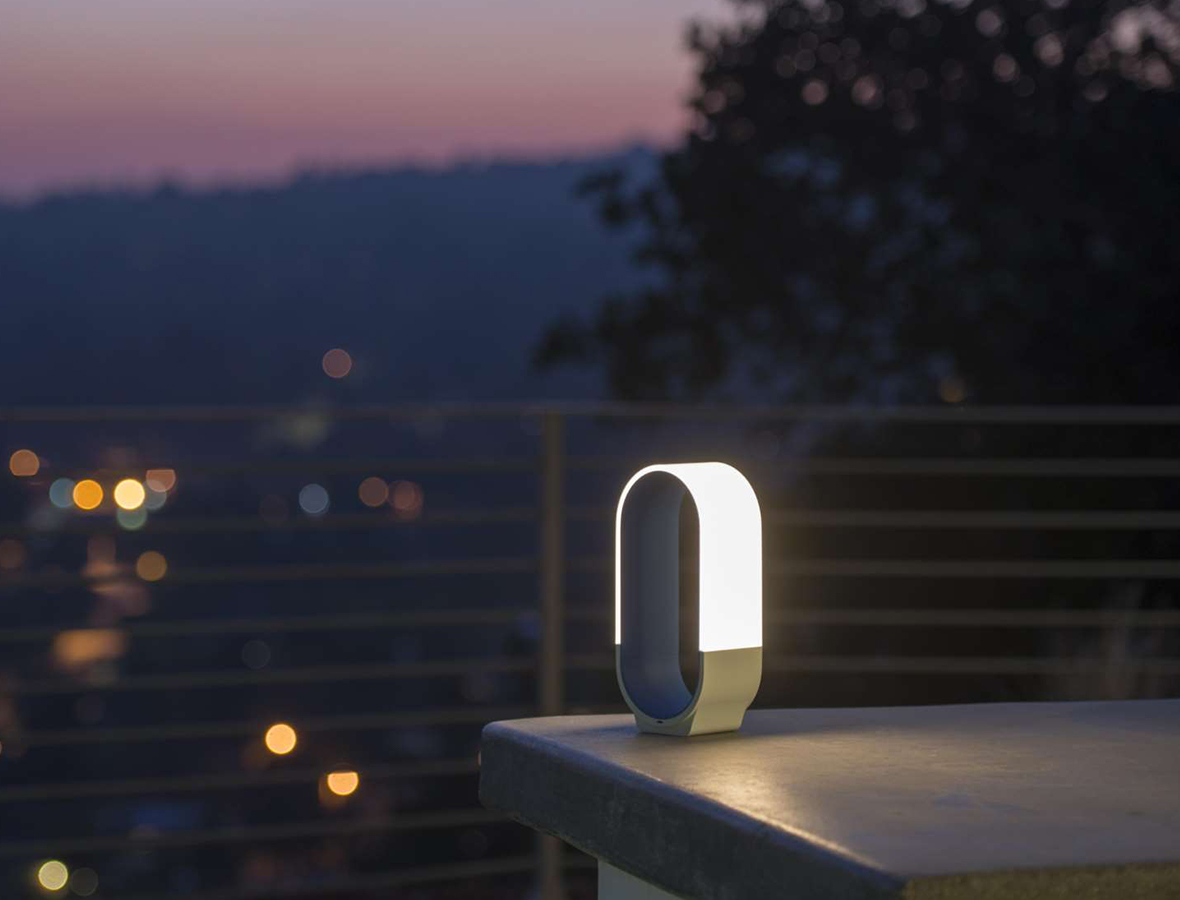 11/11 Photos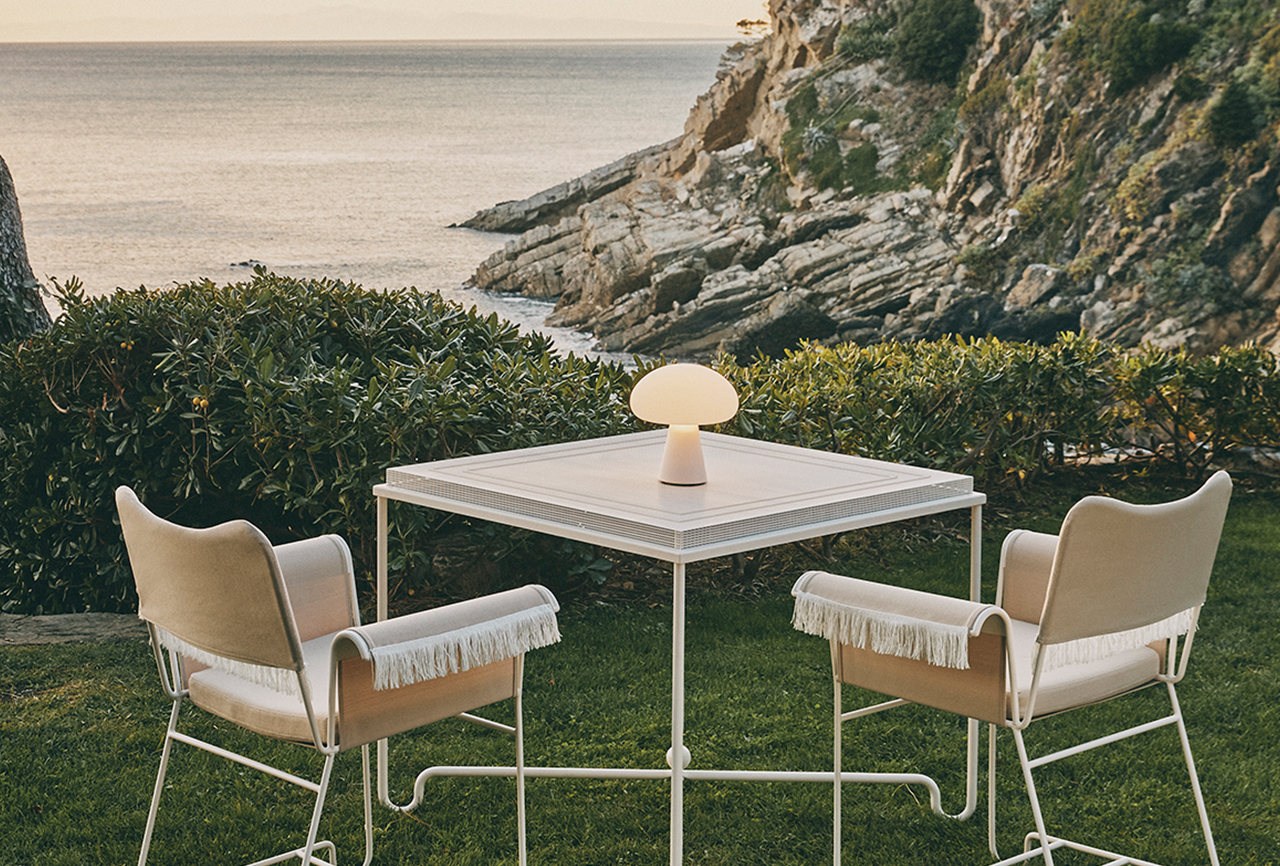 With warmer weather in full effect, there's no better time to host a little outdoor soirée of your own. If you're a Miami dweller like myself, you'll know that the price we pay for a tropical climate all year round are sporadic rainstorms that often push outdoor festivities indoors – making the right portable lighting (and a flexible mindset) necessities for spring and summer entertaining. Whether you're forced to move your gathering inside on account of rain, or just want to party past sundown, you can count on these 10 design-driven portable lights to set the mood in style – outdoors and in. Find more portable lights in the Design Milk Shop.
The Go! Lantern boasts a sleek, arched design that instantly modernizes your living room and backyard. The curved light panel is a fun and practical take on the curvy design trend we're all loving right now too, allowing for optimal light projection, and functioning as a carrying handle for ease of portability. The built-in rechargeable battery can be easily charged with a USB cable for maximum convenience, and it even comes in a bright green shade for a pop of color.
$309.60
Shop Now >>
If a Design Milk hall of fame existed, the Wick Portable Candlelight would be in it. A sleek portable candlelight for the modern age, the Wick's slim profile, lightweight feel, and ergonomic design allow it to effortlessly transition between indoor and outdoor spaces – whether you're lighting your way to the kitchen for a midnight snack or setting an intimate ambiance for a dinner outside. The Wick's dimmable light settings and energy efficient battery will see you through wherever your summer takes you.
$149
Shop Now >>
A new add to the Design Milk Shop, the luxe modern look of Pablo Design's Bola Lantern fits in beautifully in both indoor and outdoor spaces. Featuring high-end details like the stylish leather handle and reflective disc-shaped base, the Bola Lantern is designed with function and fashion top of mind. The rechargeable battery can even last up to 400 hours on a full charge, making the Bola Lantern well worth the investment!
$450
Shop Now >>
We love the Scandinavian look of this lantern and Bluetooth speaker hybrid by Koble. The simple, egg-shaped form blends in seamlessly with existing decor, while the curved wooden handle adds an elevated yet casual vibe. As minimal and unassuming as the Neptune lantern may look at first glance, the LED speaker sure knows how to party – offering a variety of colorful light settings and high-quality sound that'll fill the space. Bonus: the water resistant design makes it the perfect +1 for your next pool party.
$99.99
Shop Now >>
For a lighting solution that's as playful as it is portable, look no further than the Bud Lamp. Designed by Melissa Yip for Innermost, this modern handheld lantern features an LED orb bulb, nestled between two petal-like forms that branch from the light's base. With a battery life that spans up to 20 hours, 3 light settings, and a bright, eye-catching yellow hue – the Lemon Bud Lamp is sure to boost the mood in any setting, from your bedroom to your balcony.
$245
Shop Now >>
The Uma Mini has been a longstanding Design Milk favorite for a few key reasons. Firstly, the chic, compact shape looks just as elegant in indoor spaces as it does outdoors. Second? The warm dim capability allows users to customize their glow and dim the Uma's ambient light to create the desired atmosphere. Third and most importantly, the tech inside lives up to its modern exterior. The 360 high-fidelity surround sound will make it the life of any party.
$325
Shop Now >>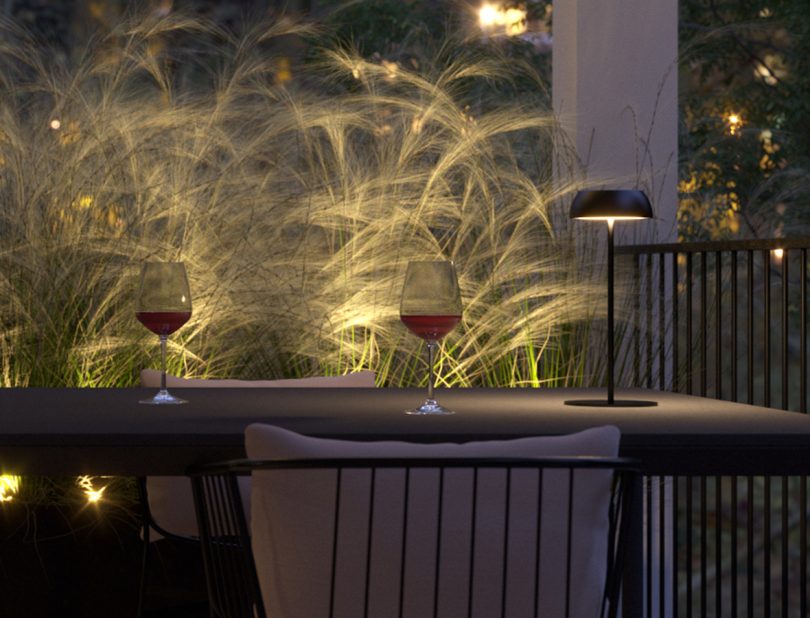 Designed by Mario Alessiani for Axolight, the Float Table Lamp is the ultimate flexible lighting solution. Designed to adapt to your lighting needs, the Float's LED light source detaches from its table lamp base and can be suspended on your wall or even set atop a glass bottle for a unique ambiance – lasting up to 9 hours on a full battery charge. The lamp's matte steel base and aluminum top give this portable light a cool, modern look that makes a visual statement indoors and out.
$380
Shop Now >>
The clear reflective body on Pablo Design's new Candél Rechargeable Table Lamp allows it to seamlessly blend into your environment while casting an elegant candlelight inspired glow on your tabletop. With a fully rechargeable battery that can last up to 150 hours, the cone-shaped table lamp can travel from room to room, delivering 4 different lighting modes for the perfect cozy and intimate ambiance. You can also find it in a bronze metallic finish.
$195
Shop Now >>
Originally designed by American designer Bill Curry in 1971, the iconic mushroom shaped Obello Lamp is reentering the design world thanks to the folks at Gubi with a new portable functionality that works beautifully indoors and out (for more on that, click here!). The Obello boasts a frosted, mouth-blown glass shade that evenly projects a soft yet practical light – with dimming options for the perfect mood. On a full charge, this modern portable light can run for up to 40 hours, and even withstand the odd rain shower in the process!
$295
Shop Now >>
The Let's Go Lantern's large shape commands indoor and outdoor spaces, while still being easy to manage thanks to its lightweight build and ergonomic handle. Hearing your favorite playlist is as simple as syncing your device with the lantern's Bluetooth capable tech, and you can control the volume, skips, and light modes from anywhere in the room thanks to its handy remote control. Pick a colored light setting while entertaining outside, or stick to classic ambient light for setting the scene indoors.
$99.99
Shop Now >>
Shopping any of our portable lighting picks?
Share yours and tag us @designmilk to be reposted on our Instagram!
This post contains affiliate links, so if you make a purchase from an affiliate link, we earn a commission. Thanks for supporting Design Milk!