It's official – the holidays are here as easily witnessed at your nearest mall or avenue which most likely are decked out for the season. It's a hard pill to swallow but we must embrace the chaos of the holidays and that doesn't mean gift giving has to be stressful. We've taken some of the guesswork out of the equation for you with 10 gifts from YLiving that are classic designs that will never go out of style. Take a look.
Husband and wife design team, Charles and Ray Eames, are the ones behind the ever-popular Eames Hang-It-All® for Herman Miller. The coat rack has been a fun option for hanging all your gear by the front door, in the bathroom, or bedroom since 1953, and while it comes in many  variations, we're partial to the all-black version.
Alvar Aalto's Aalto Vase, from Iittala, has been an iconic design since it launched in 1936. The curvy form was inspired by waves, which is 'aalto' in Finnish, of water resulting in a its unique shape. Each vase is still mouth blown in Finland, taking over 30 hours total to complete, making it an extra special piece to own.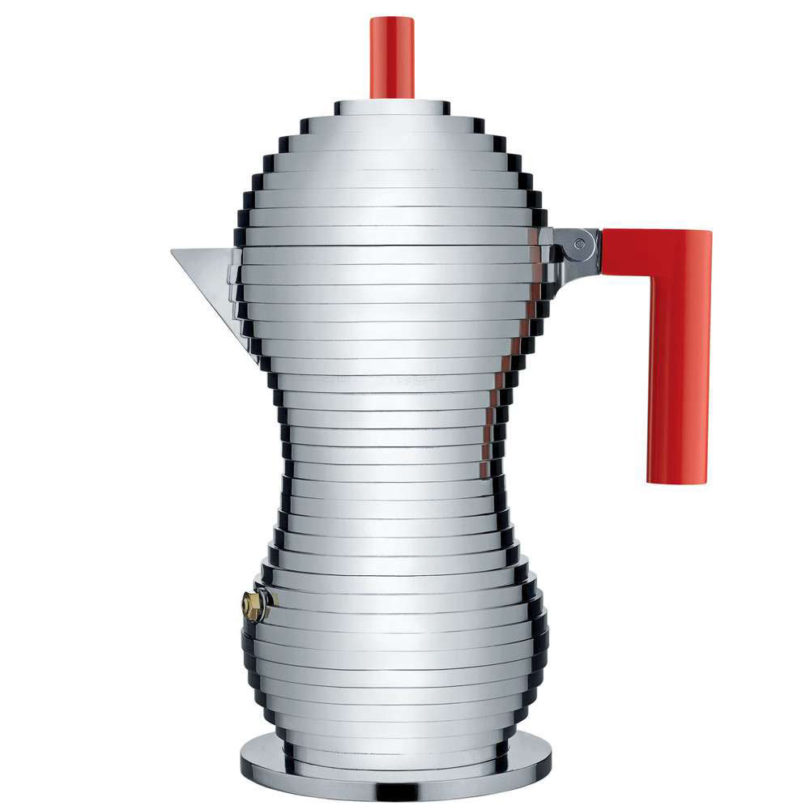 Alessi's Pulcina Espresso Maker was designed by Michele de Lucchi after extensive research with the goal of creating the perfect cup of espresso. The rings on the cast aluminum body result in a striking design that will not only produce the perfect cup of joe, it will look great doing it.
Danish architect and designer Arne Jacobsen is well known for his chairs but he also designed many other things, including clocks, like the Arne Jacobsen City Hall Clock from Rosendahl. The classic, black and white clock was originally created for Rodovre City Hall in 1956 and is now being thoughtfully reproduced from his original drawings.
The Revolution Wine and Water Glass set by Fferrone Design are hand-blown and take glassware to a whole new lever. The minimalist design gives you a two-for-one, as one end is for water and the other end is for wine, making them practical and sleek.
British contemporary designer Tom Dixon created the elegant Form 6-Piece Tea Set in polished brass to make afternoon tea time that much more special. The set can be displayed on a countertop or shelf when not in use adding a touch of glamour to a kitchen or dining room.
Iconic designer Dieter Rams, along with Dietrich Lubs, designed the Braun Analog Watch BN-21 from Braun, who began reissuing the classic watches back in 2011. The simple design is timeless (haha) and still just as fresh today as it was when it was released many decades ago.
Decked out with one of Charles and Ray Eames' famous patterns, the Dot Pattern Pillow from innovative textile brand Maharam, features a tan background with the iconic, mid-century motif in black. The iconic design is the perfect addition to anyone's sofa or bed for an added modern touch.
Famous for their bold, zig zag pattern and striking color palette by Rosita Missoni, Missoni Home products are instantly recognizable and visually pleasing. The Giacomo Magenta Bath Towel 2 Piece Set adds a  colorful element to any bathroom as an instant infusion of fun.
The Bold Little candelabra, designed by Roderick Vos for Moooi, is a unique alternative to the typical candle or candleholder gift. Its contemporary curves and black powder coated steel finish aim to make a bold statement and a thoughtful and unexpected gift.