I wanted to take a new look at the Capitonné and Chesterfield styles, with a special emphasis on the reinterpretations of 60s and 70s, which I love. —Patricia Urquiola (2005)
This year, B&B Italia celebrates the tenth anniversary of Tufty-Time, the iconic seating system designed by the visionary Spanish designer Patricia Urquiola, presenting the new version Tufty-Time '15.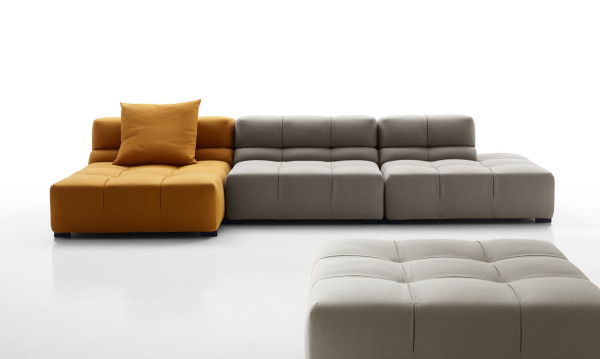 Faithful to the original project in terms of modularity and versatility, its distinctive feature is a new formal solution for the textile version, which features large squares that are joined by pleats, for an undeniably contemporary and elegant look.
For nearly 50 years, B&B Italia has been synonymous with innovation in design, research and technology; a company with the ability to create collections of furnishings that represent an essential segment of design history, thanks also to the cooperation with international designers like Patricia Urquiola, Antonio Citterio, Naoto Fukasawa, Zaha Hadid along with many others. The B&B Italia Miami space inside the flagship showroom at Luminaire Coral Gables (pictured above) is the ideal background to these unparalleled collections, as well as expression of the two companies' aligned vision and philosophies, through settings of unique visual language that inspire people in their lives.
Visit the Luminaire Coral Gables showroom at 2331 Ponce de Leon Blvd, Coral Gables, FL 33134 and visit Luminaire online.