Alexander Purcell Rodrigues is well-known for his incredible furniture designs but did you know he tackles houses too? The multi-hyphenated designer designed and rebuilt a 1970's Mt. Olympus house in the Hollywood Hills area that's complete with spectacular city views.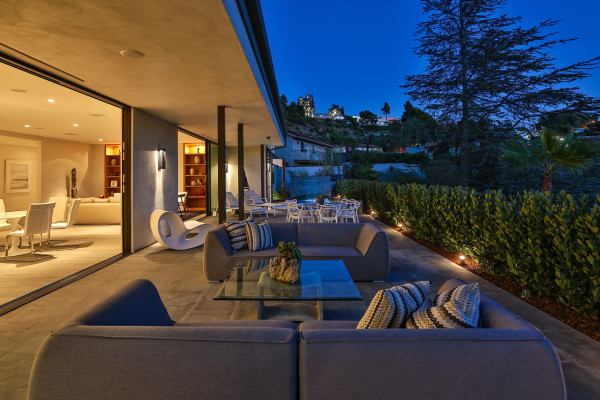 The open floor plan easily transitions to the outdoor patio extending the square footage for California living. A flat overhanging roof helps with sun protection.
Grey Porcelanosa white oak floors draw your eyes to the view out back.
The kitchen was custom designed with floor to ceiling white oak cabinets creating visual continuity. The lack of hardware also contributes to the seamless look. A massive white oak countertop overhangs and is used to seat six.
Walls and ceilings are kept white and are paired with warm wood details as not to distract from the view.
Double doors in the master bedroom lead to a custom pool and spa that are set into a bluestone terrace.
The bathrooms are spa-like with Axor and Porcelanosa fixtures and finishes.
A shower big enough for the whole family!
Photos by Simon Berlyn.