Our most popular Art posts this year tend toward the graphic in style, with clever shout outs to the social media realm as well as references to the historical. We've also included the crafty, like the insanely intricate cutting of leaves, the kitschy (hello My Little Pony), and some good, old-fashioned mixed media work. More than anything else, we find it's a sense of humor that binds them.
The Positive Posters
Bisgràfic studio and The Positive Posters collaborated on a series of prints handsomely broadcasting optimistic phrases that can be downloaded from your own computer. There are iPhone and iPad wallpapers too.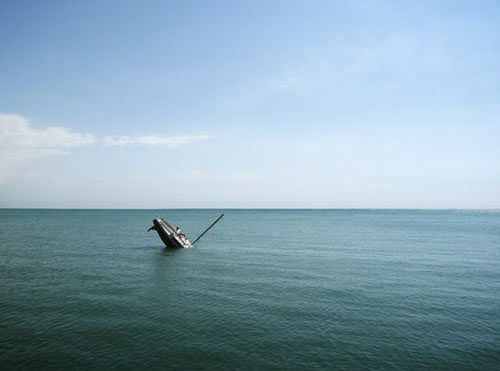 Love Love
French artist Julien Berthier is a bit of a prankster. He halved a 21-foot yacht, added a new keel and motor, and tours across the English Channel fooling fellow boaters who think he's sinking. He's not.
Historically Hardcore
Student artist and copywriter Jenny Burrows and  Matt Kappler created these make-believe museum posters that juxtapose pop culture with straight-on history for their portfolios. You'll laugh.
Leaf Cut Art by Lorenzo Durán
Artist Lorenzo Durán is quite the cutter. His "paper" cut pieces are actually leaves, both new and green and brown and (we imagine) crumbly. Perhaps he should have been a surgeon!
Amy Genser
We discovered the 3D artwork of Connecticut-based artist Amy Genser at the Architectural Digest Home Show. Her mixed media relief pieces are constructed out of rolled up paper to resemble underwater reefs.
My Little Pop Icons by Mari Kasurinen
Now that you're all grown up, stop thinking of pink and purple haired ponies in favor of  Mari Kasurinen's edgy takes on the toy icons. My Little Lady Gaga anyone?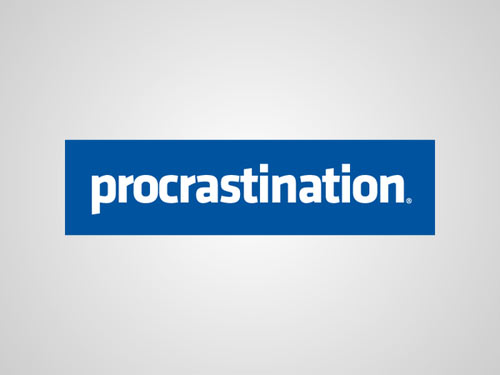 Honest Logos by Viktor Hertz
Graphic artist Viktor Hertz is telling America to "get real" with his "Honest Logos," a sarcastic take on some very familiar branding.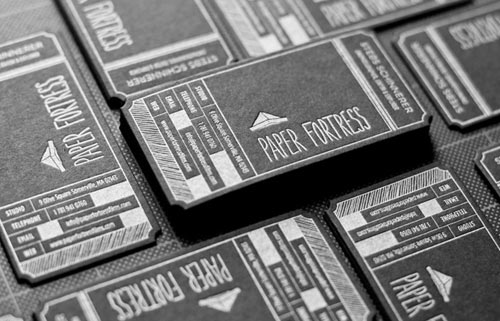 10 Creative Business Card Designs
In the midst of some market research for our very own brand, we curated ten of our favorite business card designs.
Mental Disorder Posters
Psychiatric illness may be no laughing matter, yet we can't help ourselves when it comes to British designer Patrick Smith's series of Mental Disorder Posters.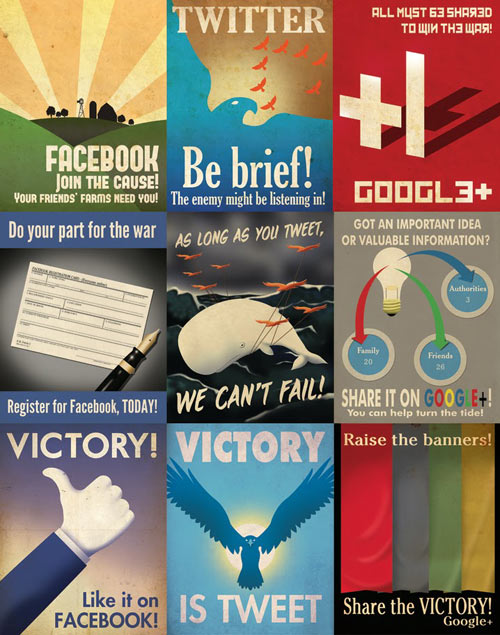 Social Media Propaganda Posters by Aaron Wood
Massachusetts-based graphic designer Aaron Wood created these contemporary takes on old time messages in his spare time. Also, check out the great Designer Desktop he did for us.