Ok, here they are… the absolute best of the best, crème de la crème, most popular posts of the year. If you read only ONE post on Design Milk, this is it!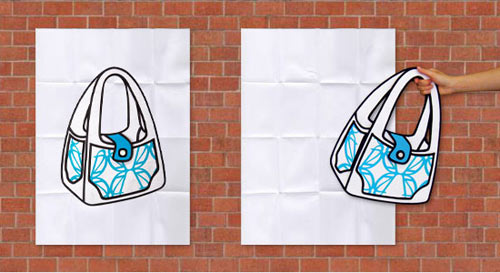 Jumpfrompaper handbags
Up-and-coming Taiwanese designers Chay Su and Rika Lin certainly have a bag full of tricks, literally. These may look like posters, but they're actually three-dimensional, fully-functioning bags.
Inception Chair by Vivian Chiu
Inception Chair by Vivian Chiu is a chair within a chair within a chair, and so on until no more chairs will fit inside. Each chair has hand-cut grooves that notch inside each other, securely connecting them together but making it easy to disassemble. Genius.
The Future of Grocery Shopping?
An innovative new shopping concept in South Korea: billboards featuring common grocery items, complete with QR codes, in subway stations. Commuter simply scan the codes with their cell phones and wait for selected groceries to show up on their doorstep. We're not sure if this is real, but we hope it comes to a subway station near us. Soon!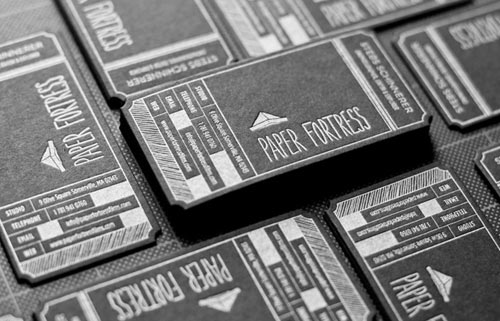 10 Creative Business Card Designs
In the midst of some market research for our very own brand, we curated ten of our favorite business card designs.
Ostrich Nap Pillow
Kawamura-Ganjavian has created a padded hood that's essentially a hibernation cave for your head. We dare you to don one at the office and take a quick snooze.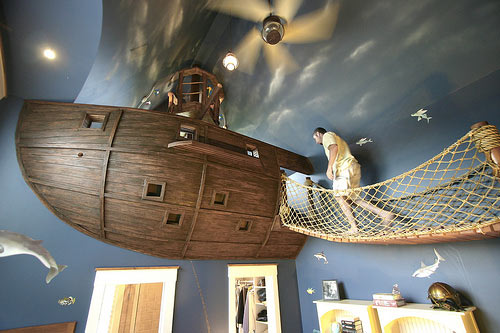 Pirate Ship Bedroom by Kuhl Design Build
Forget race cars and outer space. Minneapolis area firm Kuhl Design Build conceived of this pirate theme bedroom for a 6-year-old boy. It's fun, tasteful and ageless.
Mental Disorder Posters
Psychiatric illness may be no laughing matter, yet we can't help ourselves when it comes to British designer Patrick Smith's series of Mental Disorder Posters.
Pencil Bench by Boex
The Pencil Bench created by Boex is made of 1,600 individually-placed pencils. Better yet, each can be removed and used (if necessary).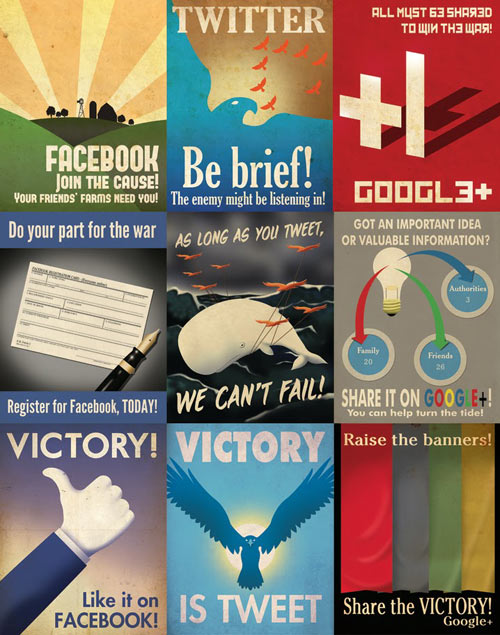 Social Media Propaganda Posters by Aaron Wood
Massachusetts-based graphic designer Aaron Wood created these contemporary takes on old time messages in his spare time. Also, check out the great Designer Desktop he did for us.
Sci-Fi IKEA Manuals
If IKEA made manuals for items in science fiction movies, these would be the (very humorous) results.