Okay gadget guys and gals. We've curated the best of Design Milk's technology offerings this year, and they encompass the cute (a kiddie iPad) to the crucial (great workspaces) to innovative (grocery shopping via billboard) to the just plain useful (a soundless alarm clock). While some are simply for play, others allow you to take existing gizmos to a whole new level.
anaPad
anaPad is a children's magnetic white board made in the exact dimensions of an iPad that comes with an erasable marker and app-style magnets. Almost as good, though twice as cute, as the real thing.
Silent Alarm Clock
Designer Johan Brengesjo developed an alarm clock that wakes you up without sound. Instead, you wear a wireless rubber ring with an integrated vibration device that generates a tactile alarm. It's almost as blissful as sleeping in.
Must-Have Accessories for Today's Laptop
Gone are the giant briefcase-like chunky laptop bags that look like, well, laptop bags. Good riddance we say. Stylish and slim laptop sleeves and bags are must-haves, and make (hint hint) perfect holiday presents.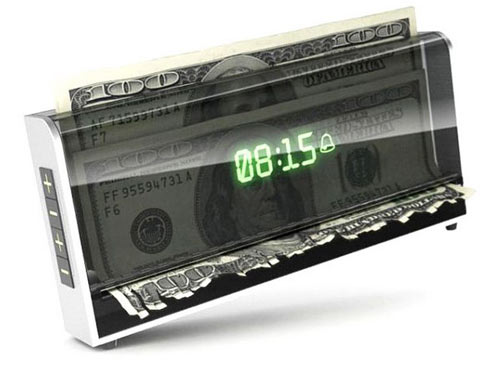 Money Shredding Alarm Clock
Got a problem with your snooze button? Not with this alarm clock you won't. It shreds your cash if you don't get out of bed. Seriously.
1969 Dodge Chinook Mobile Juice and Cocktail Bar
Portland-based design firm Von Tundra converted a 1969 Dodge Chinook into a mobile juice and cocktail bar. The driver not only serves street food, but hosts guests inside, and it sure is snazzy.
Defining the Designer Workspace
Design Milk curated the workspaces of some of our favorite designers, artists, and creative types. Get inspired…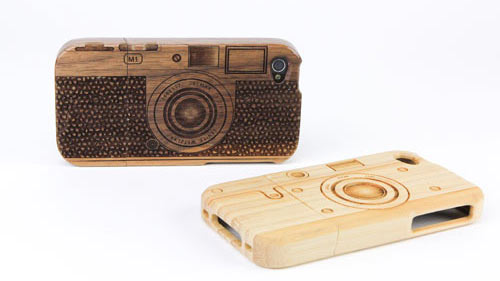 Wood Camera iPhone 4 Case
Interestingly, the back-to-basics feel of this wooden iPhone 4 case from Photojojo makes for an au courant cover.
DIY iPhone Case by Connect Design
Connect Design's fun DIY iPhone 4G DIY case melds a crafty cross-stitch with all the geekiness of video games, Apple logos, and superheroes.
iPhone SLR Mount
Photojojo's iPhone SLR mount is one of the coolest iPhone add-ons we've seen. The simple adapter allows you to use your old-fashioned Canon EOS or Nikon SLR lenses with your up-to-the-minute iPhone 4 –- with depth of field and manual focus.
The Future of Grocery Shopping?
Grocery chain Tesco launched an innovative new shopping concept, Home Plus, in South Korea. Billboards featuring common grocery items, complete with QR codes, line subway stations. Commuter simply scan the codes with their cell phones and wait for selected groceries to show up on their doorstep. We're hoping to see this in a subway near us soon!