Where I Work: PELLE Designs
We went to Brooklyn in the Red Hook neighborhood to visit the office and creative studio space of the multidisciplinary PELLE Designs.
Where I Work: Sebastian Errazuriz
For this Where I Work, we went behind-the-scenes with trailblazing artist and designer, Sebastian Errazuriz, who was and is hot off the success of recent projects.
Where I Work: Diego Revollo
We headed to São Paulo, Brazil, the home of architect and interior designer Diego Revollo who designs warm, contemporary spaces and lofts.
Where I Work: Souda
We spoke to Isaac Friedman-Heiman, of Souda, to learn more about the Brooklyn-based company's modern furniture, lighting, and home accessories they produce.
Where I Work: Louise Olsen of Dinosaur Designs
Where I Work headed to Australia to check out the workspace of Louise Olsen, designer and co-founder of Dinosaur Designs and their organic/graphic designs.
Where I Work: Architect Henrique Steyer
We went to southern Brazil to the ALBUS Design offices in Porto Alegre, to see the quirky and provocative offices of architect Henrique Steyer.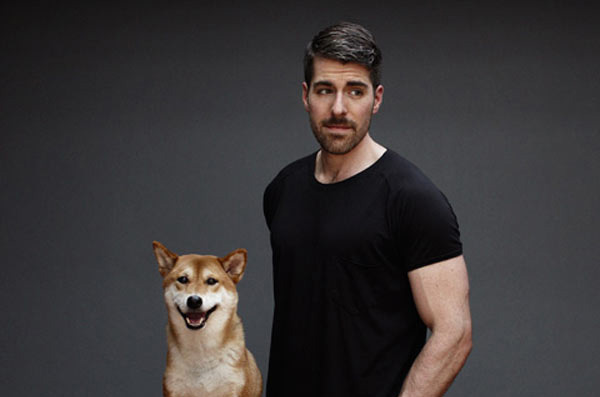 Where I Work: ZAK+FOX
Where I Work visited the studio of ZAK+FOX where New York City-based interior and textile designer Zak Profera creates modern and eclectic fabrics.
Where I Work: byAMT
We slipped into the world of Alissia Melka-Teichroew, founder and creative director of New York-based design studio byAMT to see where the designer works.
Where I Work: Bernard Brucha of MASHstudios
We visited industrial and space designer Bernard Brucha of MASHstudios in Los Angeles to see where and how he and his team worked, in this Where I Work.
Where I Work: Rachel Castle
We headed to the Sydney, Australia workshop of Rachel Castle to get a feel for her eye-popping color palette, whimsical style, and witty sense of humor.
Where I Work: Marc Thorpe
We visited NYC to check in on the studio of architect and industrial designer Marc Thorpe who bridges the gap between architecture, design, and technology.