Drink! A Spicy Cocktail to Celebrate Spring
Pinch Food Design shared the recipe for one of their signature cocktails, the Spicy Paloma, with a fun springtime presentation.
Milk Lab: Designers Reinvent Milk
A design that shows how humans have become disconnected from where our milk comes from and brings it back to the cow's udder.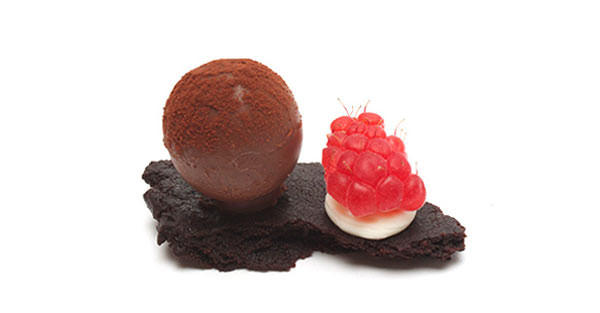 Recipe: Chocolate Truffle Cookie
A chocolate truffle cookie recipe that re-emphasizes the contrasting combination of raspberry and chocolate visually by playing with texture and shape.
Papila's Food History Project
Papila designed a book about the history of food using icons and brief explanations that will teach you about the evolution of food up to the present day.
Scenes From a Sold-Out Exhibition…
The Museum of Ice Cream popped up in the heart of New York's Meatpacking District with a lick-able, likeable, shareable ice cream-centric experience.
Fresh New Tools and Utensils for Fall
When Back-to-School was in full force, we took a look at some kitchen utensils and tools that made us just as giddy as new pencils did at school time.
The Miniatures of Jon Alameda
For this particular month, we focused on the miniaturizing trend and the teeny tiny ceramic work of Jon Alameda.
Ice Sculptures 2.0
Ice as a medium is such an anomaly. It's hard and heavy, yet fragile and temporary. Here, we explored modern ice sculptures that are clearly works of art.