2022 Best Travel Gifts for the Jetsetter on Your List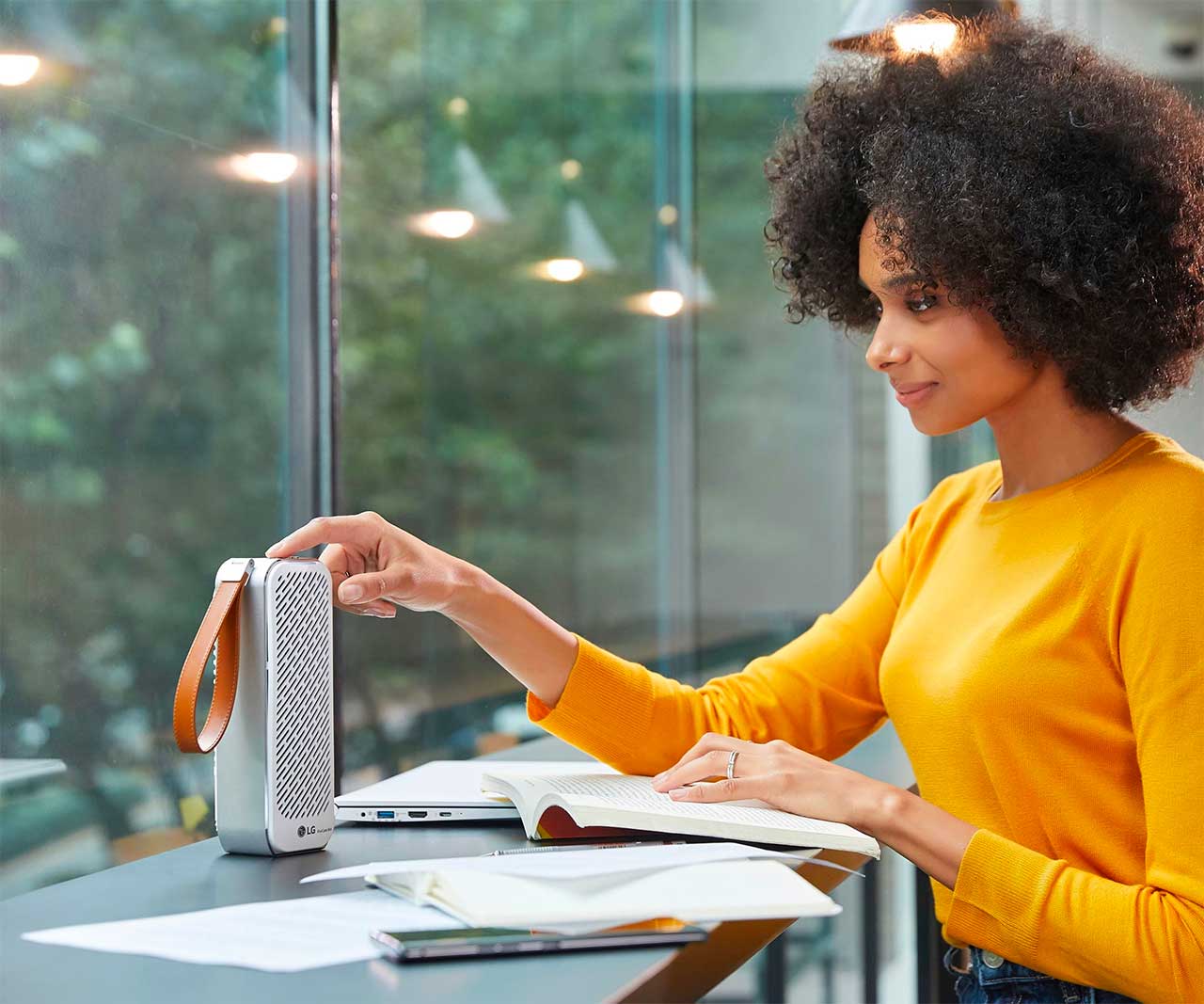 2022 Best Travel Gifts for the Jetsetter on Your List
1/11 Photos
2/11 Photos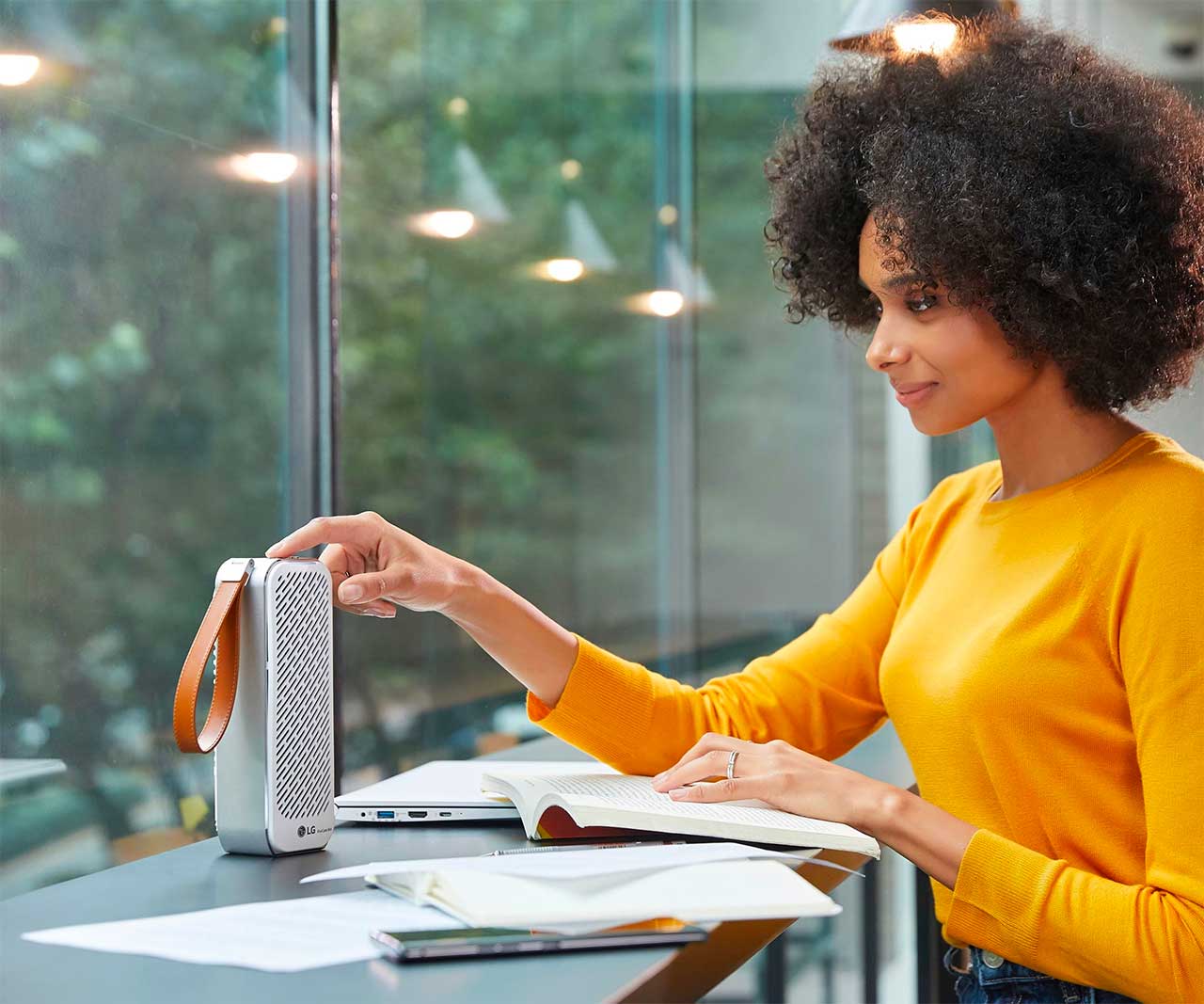 3/11 Photos
4/11 Photos
5/11 Photos
6/11 Photos
7/11 Photos
8/11 Photos
9/11 Photos
10/11 Photos
11/11 Photos
Whether you're a frequent flyer or an occasional road tripper, traveling can be a lot to deal with, even before the pandemic. Pre-planning and bringing along key things can make or break a trip (Have you ever had old luggage die on a trip? Left something important at home? It's not fun!). We all have that wanderlust in our life, probably more than one, so helping them be prepared for their upcoming trips is truly a gift that keeps on giving. Here are 10 travel gift ideas for all the weekenders or jetsetters in your life!
When I was on the search for a pill case, all I could find were those designed for, ahem, older generations. I've had one of these for several years now and I never travel without it. Not only does it look polished and modern but individual lids and top cover keep your meds safe while en route. Plus, the mirror is an added bonus for quick face or teeth checks while on the go.
I've been a hardcore follower of evolvetogether since they first launched their face masks at the beginning of the pandemic – they were the only face masks I bought and wore during that time and still today. As their product range has grown, so has my love of the brand. I'm a regular user of their hand creams, body creams, lip balm, biodegradable plastic bags, and more. With a trip coming up, I'm going to take their Dissolvable Hand Soap and Travel Coconut Powder Face Wash packets with me to save room. Plus, I like to have hand soap with me for the places that alarmingly don't have it in their bathrooms! The packaging is 100% dissolvable which means zero waste. The brand's ethos of "Better essentials for a better world" is at the core of everything they make without lagging on quality.
Confession: I have this thing for luggage. I obsessively love it. Each new piece has added features that become must-haves: Spinner wheels that glide like a dream? Yes. Interior pockets for organization? Absolutely. Weighs the same as a 2-liter bottle of soda? Bring it. If you add in some of my favorite art, like Basquiat's work, and I'm sold! Samsonite is offering a limited edition collection of their C-LITE spinners with either Basquiat's Pez Dispenser or Untitled Skull artwork on it. The C-LITE Carry-On weighs just 4.5lbs (you can lift it with your pinky finger!) and is constructed from this lightweight, malleable material made from recycled plastic bottles. It feels indestructible – built to last a lifetime – something that can't be said for many of the pieces of luggage I already own.

If you're an Eames fan, chances are you recognized this colorful pattern instantly. (It also wraps the box-like cover of the Eames: Beautiful Details book which looks awesome on display.) Now, you can wrap yourself up in the coziest of cozy blankets featuring the iconic pattern. I don't know about you but I always take a blanket with me, whether I need it to cover up or to act as a pillow while traveling. If you've never felt Gelato Pique material, just know it's like getting a hug from the softest teddy bear ever and who doesn't need that after a day of travel woes? If the blanket isn't your thing, Gelato Pique makes hoodies, cardigans, and lounge pants in the same Eames patterned material.
I came across the DIOP brand during an Instagram deep dive and first fell for their beautiful patterns and designs, and then their story. Mapate Diop, a second-generation American, grew up feeling good about wearing clothing that connected him to where he was from. His mom often traveled back to her native Nigeria and would return to New York City with rolls of Ankara fabrics and have shirts made for him to wear. Still, the shirts give nod to the space he lives between his heritage and his lifestyle as a second-generation American. Like I said, I loved the brand's story but of course cultural appropriation immediately came to mind. Diop tackles the subject under a tab on the site titled "Who Can Where This?" that I highly suggest everyone read – super informative. Their bottom line: DIOP is about inclusion. Their words: "We design apparel for anyone who believes fitting out is better than fitting in. That means making it accessible to everyone who appreciate our perspective." It's a wonderful perspective, indeed. DIOP's gorgeous patterns are available on everything from modern bags, face masks, bucket hats, scrunchies, scarves, and so much more, including clothing. I'm loving this fanny pack that you can also sling over your shoulder or wear it as a crossbody when you're out and about for the day, or going the long haul on a trip.
If you know me, you know I don't go anywhere without water, which means I've tried just about every water bottle out there. There are a ton of good ones, and many great for certain activities, which is why I have many in my collection. Besides the ever important qualification of keeping my beverages cold or hot (depending on what they are) for extended periods of time, I love a bottle with a looped handle lid so I can easily attach it to one of my bags while in transit. That way it's always at arm's length and not getting left behind at an airport bar in Tulsa.
Another thing about me is that I hate being barefoot. But, I especially hate being barefoot in a hotel or Airbnb – I'm a germaphobe but I also hate dirty feet. So, I always pack slippers or slides with me to wear while traveling but sometimes they just take up too much space. I spotted these and definitely want to try them. I also love that they come with their own carrying pouch so the dirty bottoms won't touch your packed clothes.
Like I mentioned above, I love luggage and all travel bags. Function is the utmost important but I also like it to look good. I mean, Hello, I work at Design Milk – we care about aesthetics! When it all comes together to form the perfect design though, I'm sold. For awhile now, whenever I'm out and spot someone with a Baboon to the Moon bag, I immediately smile. They come in an array of happy colors, including some limited run versions with fun interior patterns, like this one in Open Air Solar Yellow. The brand didn't only think about color though, as they've packed each design with lots of features that matter when you're traveling, like a convenient passport pocket, a daisy chain all around that lets you clip things to (ahem, a water bottle), various compartments for organization, and all the appropriate straps that allow you to carry the bags in different ways (backpack, duffle, or briefcase). The Go-Bags come in a few sizes, and they also carry a variety of day bags and organization bags for easy packing. Bottom line: They're great durable and practical bags that also pop with color options!
I hate leaving my electric toothbrush at home when I travel but it's just easier to keep a travel-sized one packed. I don't want it to break or pick up some germs on the road, but SURI has me changing my tune. Unlike most electric toothbrushes, SURI is designed to last and to make the least possible impact on our planet – the plant-based heads can be recycled and the modular body is repairable by the brand. Meaning a lot less end up in a landfill. Bonus(es): A single change can last over a month, perfect for those long trips, and the case is outfitted with UV-C light that will kill 99.9% of harmful bacteria. Yes and yes.
Another fun thing about me is I have bad allergies (insert eye roll emoji). I live with a monster of an air purifier that runs 24/7 whether I'm here or not. But then when I travel, I'm left to try to breathe on my own. Just last week, I came across this little device – a PORTABLE air purifier. What?! It might weigh only 1.2lbs but it will purify the air around you for up to 8 hours on a single charge. It even has its own Bluetooth app with features that include automatic notifications, filter info, real-time checks on ambient air condition, pollution history, and battery level. If you're not going on a trip, you can take it in your car for extra clean air while you're out and about.
For more 2022 gift guides, click here!
This post contains affiliate links, so if you make a purchase from an affiliate link, we earn a commission. Thanks for supporting Design Milk!